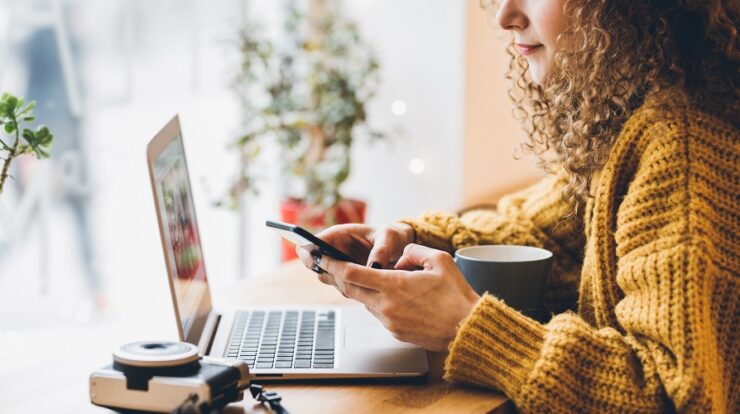 Think of being stopped because you ran out of data while downloading your favorite movies, games, etc. It's one of the most aggravating things ever happening to anyone. Unfortunately, we have all been in similar circumstances at some point. You can use a bandwidth monitoring tool if you are also irritated by the same bandwidth problem. A bandwidth monitor tracks and updates your internet speed and usage in real-time. With bandwidth monitoring, you can track which apps use most of your broadband data. Most bandwidth monitoring tools also have a lockout system prohibiting specific apps from using your internet connection. You can check which apps use the most internet bandwidth using such monitoring tools and manage who has access to the internet bandwidth data. Check out some of the best Bandwidth Monitoring Tools for Windows PC.
Top

Free Bandwidth Monitoring Tools For Windows

To Use
Here are some of the top Bandwidth Monitoring Tools for Windows computers to monitor your bandwidth.
The first option on our list is the NetSpeed Monitor. It is a portable tool for measuring your Internet speed. It primarily measures your upload and download speeds to deliver an overall picture of the volume used. TCP and UDP further help you see local and global addresses and their status. It shows you the total bandwidth used over a day or month.
Bitmeter OS is open source software that is used to monitor bandwidth-related issues. This tool allows you to monitor your internet usage and speed using graphs, charts, and other visual representations. It is accessible as free software for Windows, Linux, and Mac OS X. It provides real-time information since it updates every second. Also, the history pane allows you to view the history of the previous days, weeks, and even months.
NetWorx is a lot simpler tool that produces outstanding results. This useful tool helps you gather and display accurate data. You may customize the bandwidth monitoring in addition to monitoring it. Even if it is simple, NetWorx has much to offer you. It gives warning notifications during a network outage or high data traffic. You may also export the data in standard formats such as HTML, Excel, and Word.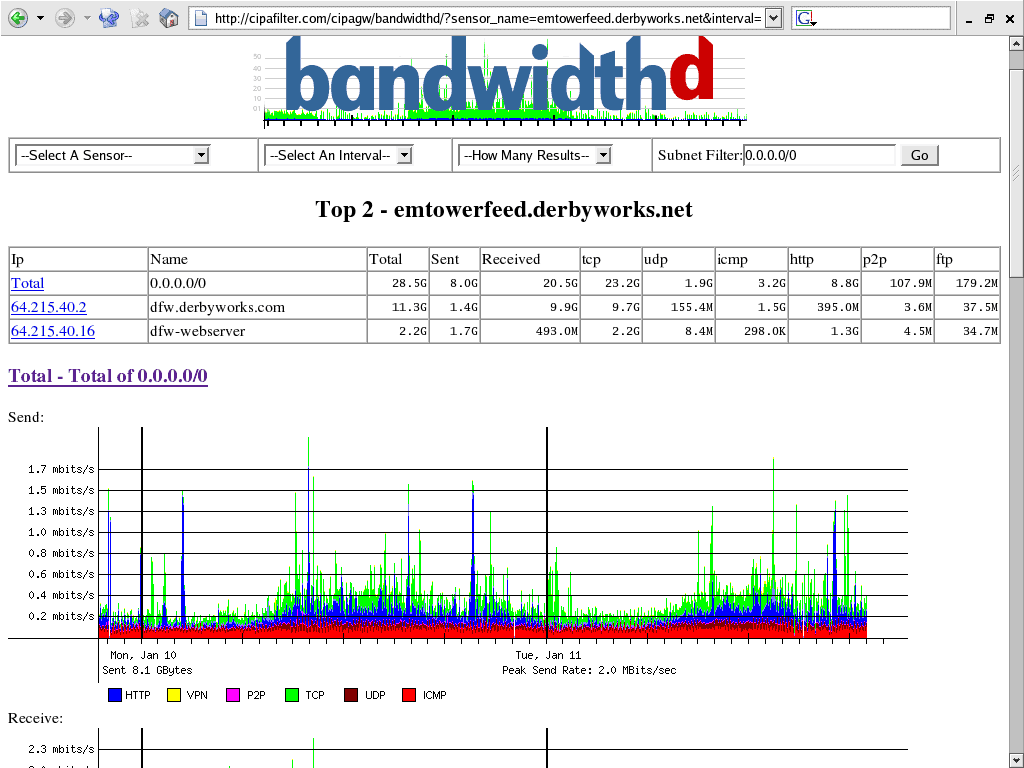 If you seek Bandwidth Monitor, Bandwidth D is an excellent option. It operates quietly in the background, keeping track of all your Internet-related data. Also, you may log out of each IP address usage data every 3.3-10 minutes or even 1-12 hours. It shows all of your data usage in interactive graphs or tables. Furthermore, displaying your data in any graphical format requires a few adjustments. All log-outs are available in CDF format and/or are exported to the backend server.
The PRTG Bandwidth Monitor is a component of the PRTG Network Monitor. But you may obtain this software for free, but you can only use up to 30 sensors. Well, when you finish arranging your sensor, it immediately begins working. Overall, PRTG monitors upload and download times and various other frameworks. With over 200 distinct sensors and far smoother performance, it's one of the greatest free network monitoring tools.
A freeware tool for monitoring bandwidth use. The Freemeter broadband Monitor is a tool that helps you better understand your broadband usage. The software has a simpler interface that is portable and provides real-time data. Well, Not to add that it leaves no residue when it's no longer in use. It also includes handy utilities such as UPnP NAT, URL Grabber, etc.
Watch your Internet usage and traffic with the ShaPlus Bandwidth Meter. A small pane at the bottom of your screen will display your current usage information for the day, week, and month. This software has a simple and user-friendly UI. Because there is little configuration, even novices can install it.
It is a free and open source networking monitoring tool for Windows PCs. Also, you may quickly examine your incoming and outgoing internet traffic from any source. It also helps you increase your internet speed and eliminates any unique entity using your internet without your knowledge.
It is the greatest lightweight monitor tool available for your old Windows PC. It is straightforward to use, consumes minimal resources, and is completely free. The premium and corporate editions are expensive, while the personal version is free.
You may use ISP Monitor to check the Internet speed; you should be paid for the speed you receive. It provides real-time traffic tracking. It has a Traffic Monitor that shows the current network speed in three different ways. Each of the three modes has its own set of parameters. Also, ISP Monitor shows you how much of your total quota has been used and allows you to make changes before the app reaches the threshold limit. You can modify the app's settings to establish download and upload limitations. Instruct the ISP Monitor to disconnect the Internet connection if it hits a specified level. It is a virus- and spyware-free app.
Consider The Following:
Conclusion:
Some Bandwidth Monitoring Tools could help you monitor your Bandwidth usage. Please comment below if you enjoyed any of these or have a better one. Always have data, and continue working in the same manner.