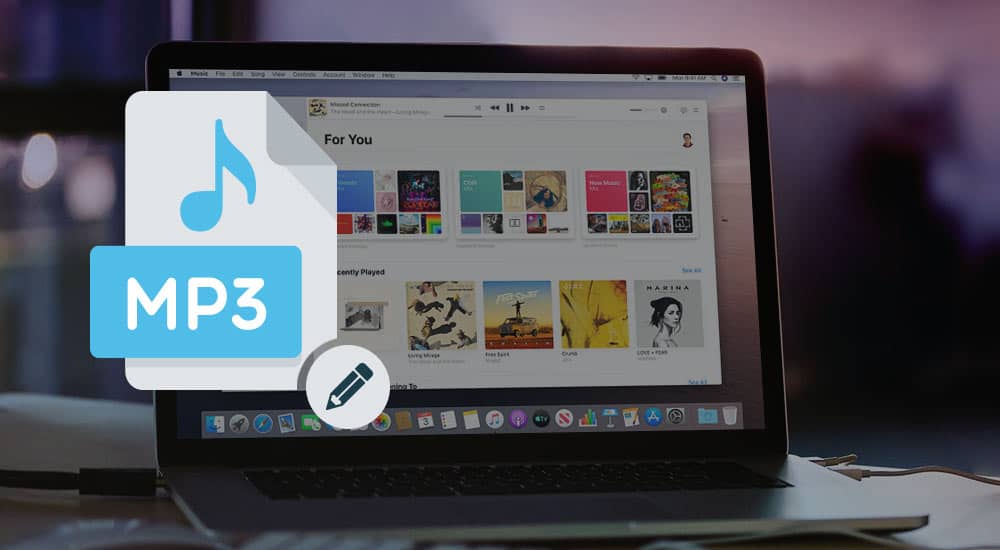 In this article, we will give you Best Mp3 Tag Editors for Mac to Edit Songs Metadata. Going by the heading, you might question why do I need an MP3 tag editor when all I can do is simply download an MP3 file and enjoy listening to music, correct? A sorted music library with MP3 files classified according to the file name, size, title, genre, etc., certainly makes life easy when, say, you're into a specific genre of music or love listening to songs from a particular artist.
You can also thank a music tag editor in case you're into mixing songs or are a DJ. Whatever your purpose, here are some of the best MP3 tag editors for Mac
Best MP3 Tag Editors For Mac
Here we have posted some of the best ID3 and Music Tag Editors for Mac which will help you sort your music library with the utmost ease.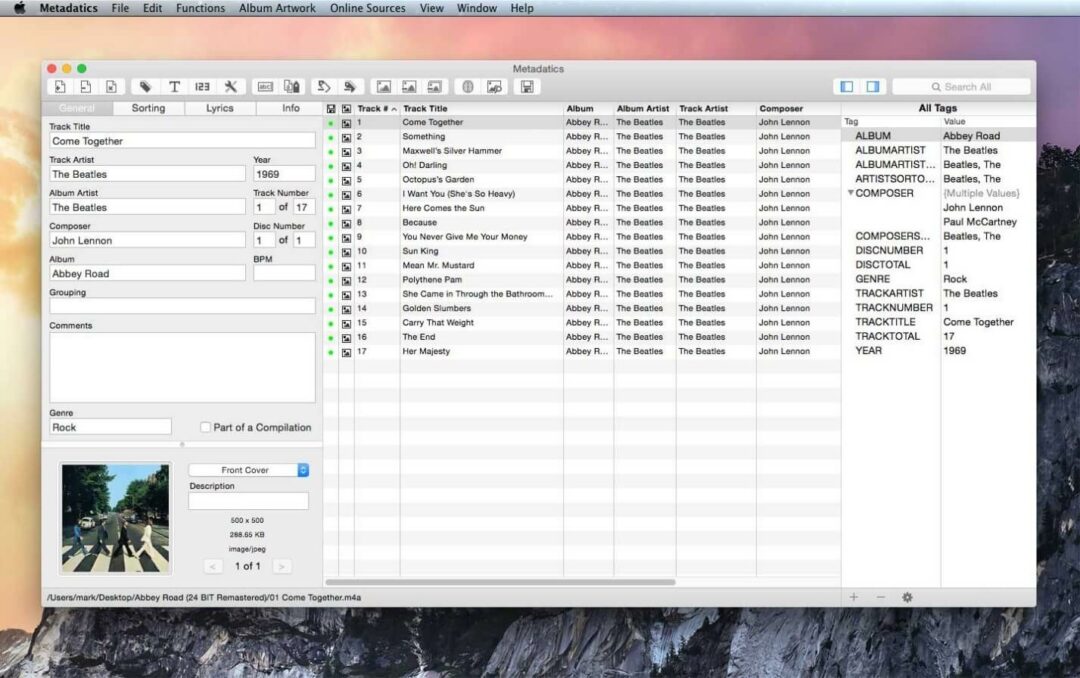 Metadatics is an advanced music tag editor for Mac. It is loaded with many traits that make batch editing of audio metadata of several files easy. The Best MP3 tag editors for Mac.
Features:
You can do a variety of functions like remove characters from beginning or end, copy from tag to tag, replace text and do a lot more
Support for album artwork
File types include AIFF, WAV, APE, MP3, WMA, OGG, etc
Support ID3v1, ID3v2, MP4, APE, etc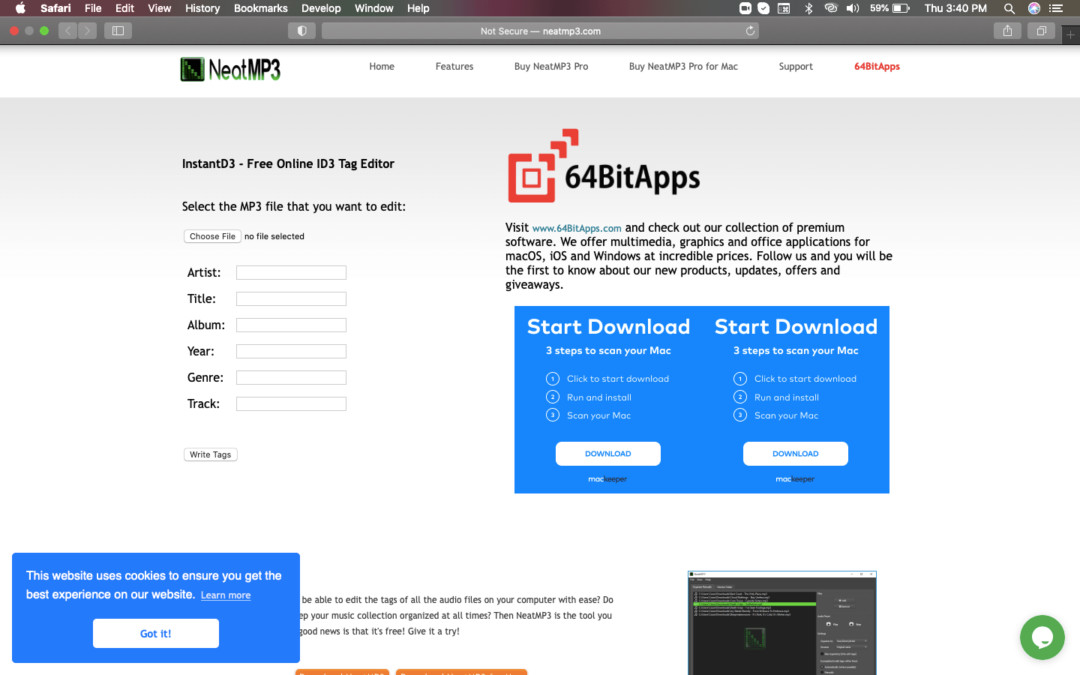 Even if you're a Mac user and want to edit MP3 metadata on the go, you've options galore. The InstantD3 is an online MP3 tag editor that allows you to modify music tags. We won't say that it is a great option, but this can be a great option if you are traveling and want to edit music tags.
Features:
Edit tags such as Artist, Title, Album, Genre, Year, and track
Available for all platforms
Free of cost service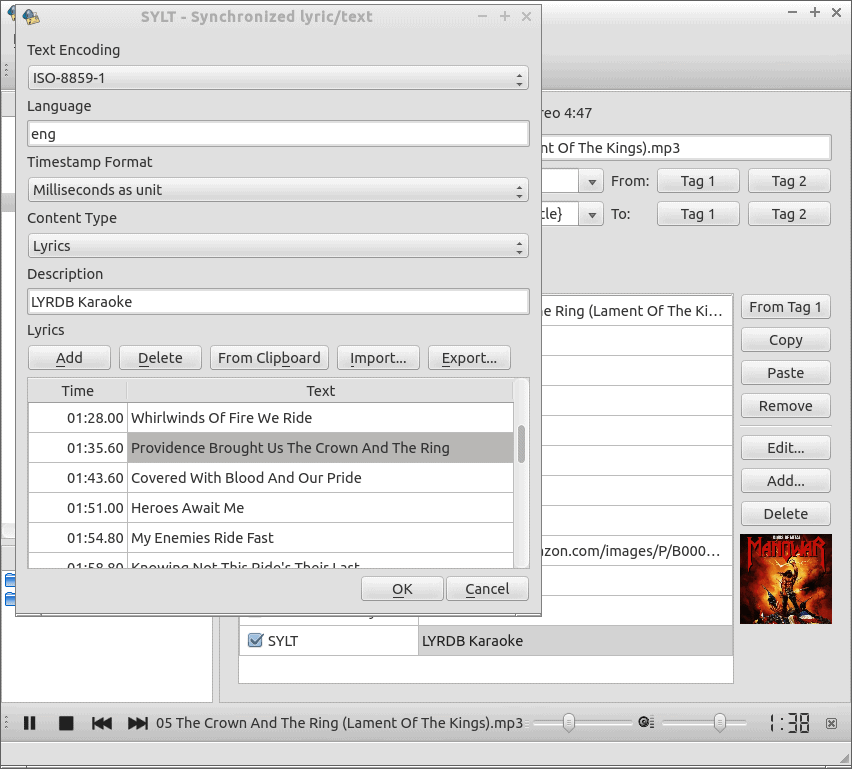 With this music tag editor, you don't only get to edit MP3 tags but even FLAC, WMA, MPC, and Ogg files as well. Kid3 Tag Editor allows you to generate tags from filenames, or it can also be the other way round.
Features:
Import from TrackType, MusicBrainz, Discogs, and other online databases
Easily convert files between ID3v1 and ID3v2
Edit tags of multiple files at once
Generate file directory names from tags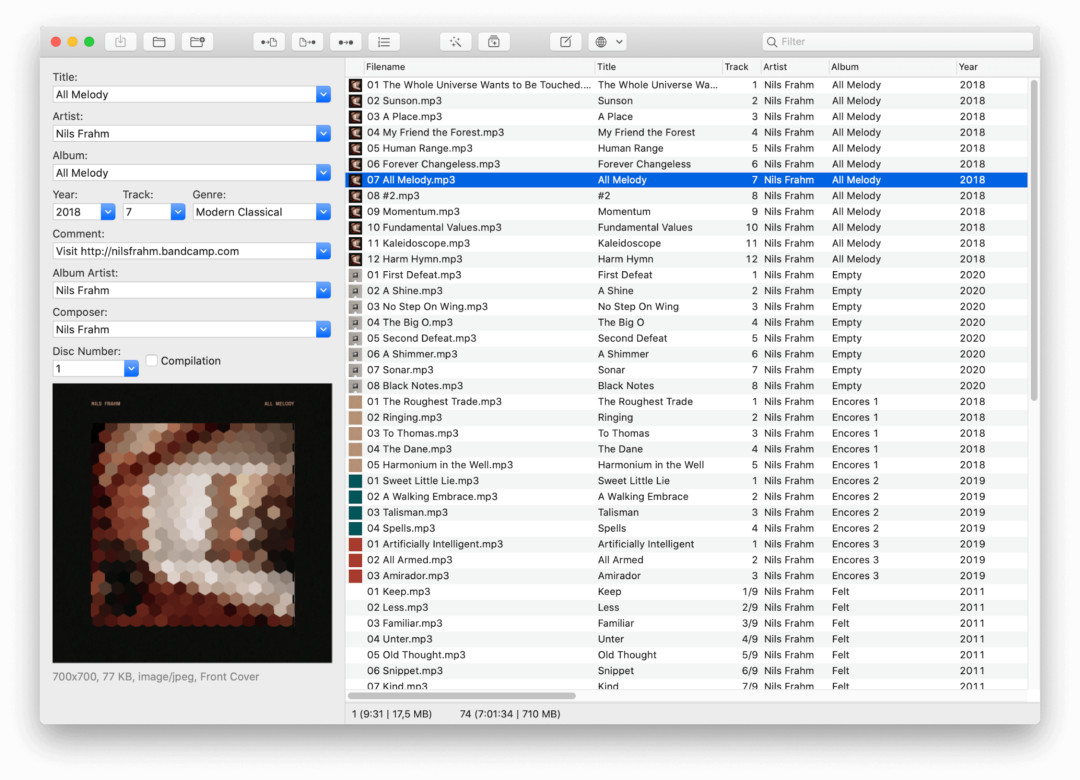 MP3Tag is still another lightweight music tag editor with the help of easily modifying the metadata of your audio files. The Best MP3 tag editors for Mac.
Features:
Automatically create and manage playlists
Unicode compliant tagging and user interface
Edit tags in a batch about ID3v1, ID3v2.3, ID3v2.4, WMA, iTunes, and MP4
Import tags from online databases freedb, MusicBrainz, and Discogs
Rename files based on the tag information
Import/export tag information and also create playlists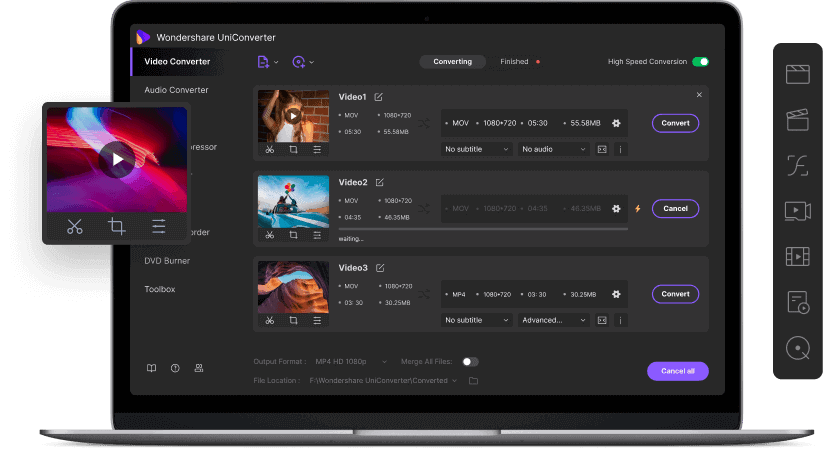 Let's say you've converted several videos to MP3 and now have the task of Video Editing MP3 metadata. Under normal conditions, you would probably bring aboard a separate MP3 tag editor for Mac. But Wondershare UniConverter, aside from being a reputed video editor, also brings along a dedicated music tag editor.
Features:
Auto-fix functionality to fix media metadata
With UniConverter, you can edit songs too
It has a free version as well
Effortlessly edit music tags such as actor, album name, director, episode name, and others
Simplistic and eas-to-use MP3 tag editor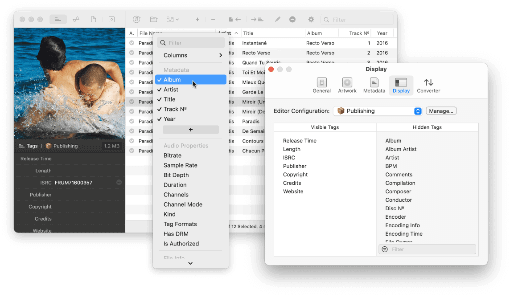 A dirty music library can be a nightmare if you're a DJ, musician, or a simple music enthusiast. If that's so, you require an advanced music tag editor like Meta, which is so aptly named. The Best MP3 tag editors for Mac.
Features:
Compose better file names using tags
Rather of manually assigning track numbers, automatically assign track numbers
Edit artwork easily
Supports a variety of file formats
Changes can be made to many files at the same time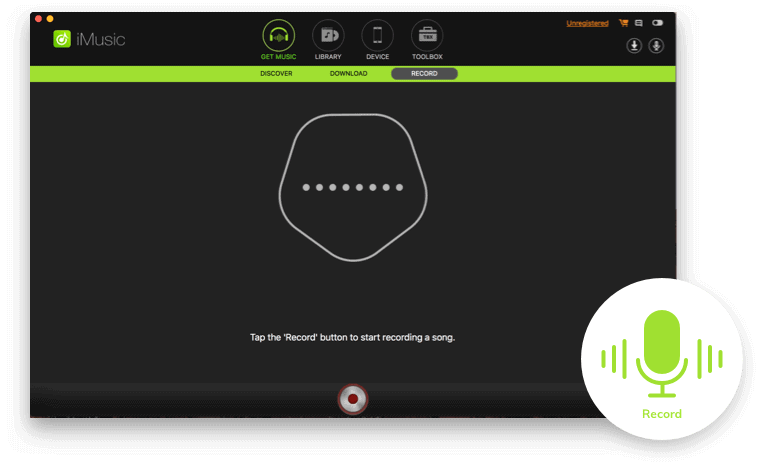 It is 1 of the best MP3 tag editors that contains most tools with the help of which you can manage your downloaded MP3 files in only a matter of seconds. You can hence have your playlists and tracks updated with correct ID3 tags. The Best MP3 tag editors for Mac.
Features:
You can also remove DRM protection and convert M4P files to MP3 format
This music tag editor for Mac doubles up as a downloader that allows you to download music from over 3000 websites and radio stations in just one click
Utilize the toolbox to fix ID3 and Music tags
Transfer songs between the iTunes library and Apple devices in a hassle-free manner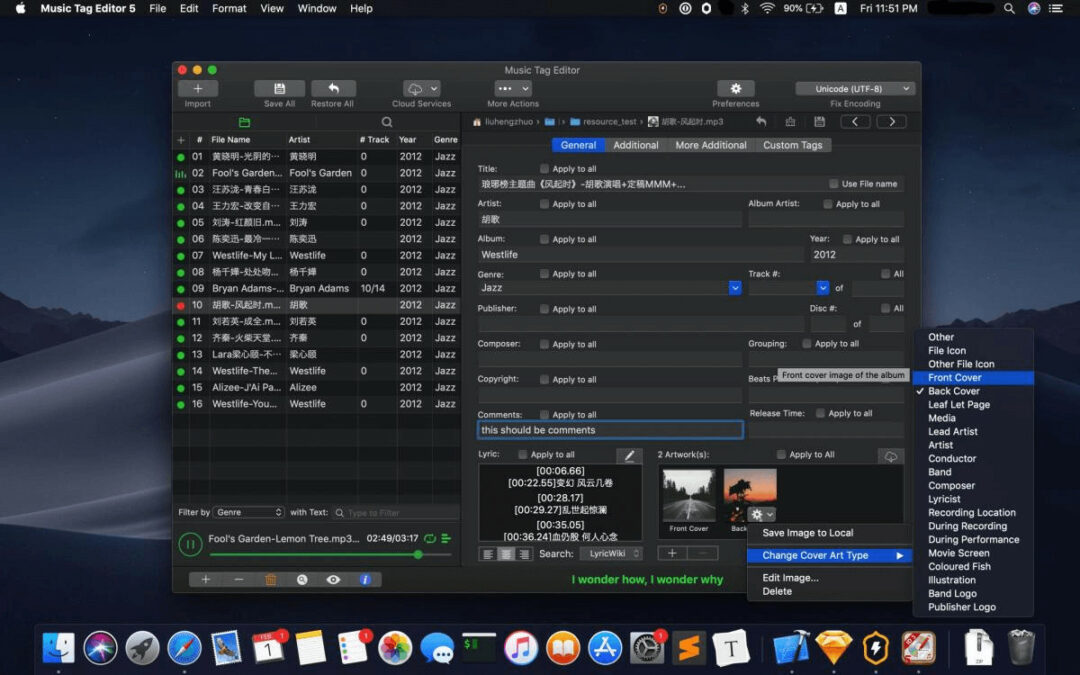 Music Tag Editor assists you in editing metadata and even convert text encoding of music tags. It also allows you to download album images from the internet. You can also search for tags from all major online databases The Best MP3 tag editors for Mac.
Features:
Supports all sorts of tags – ID3v1, ID3v2, ASF, APE, iTunes, xiphComments
You can export results in a CSV form
iTunes tags are supported
Multiple editing functionality
Online album image and multi-album image supported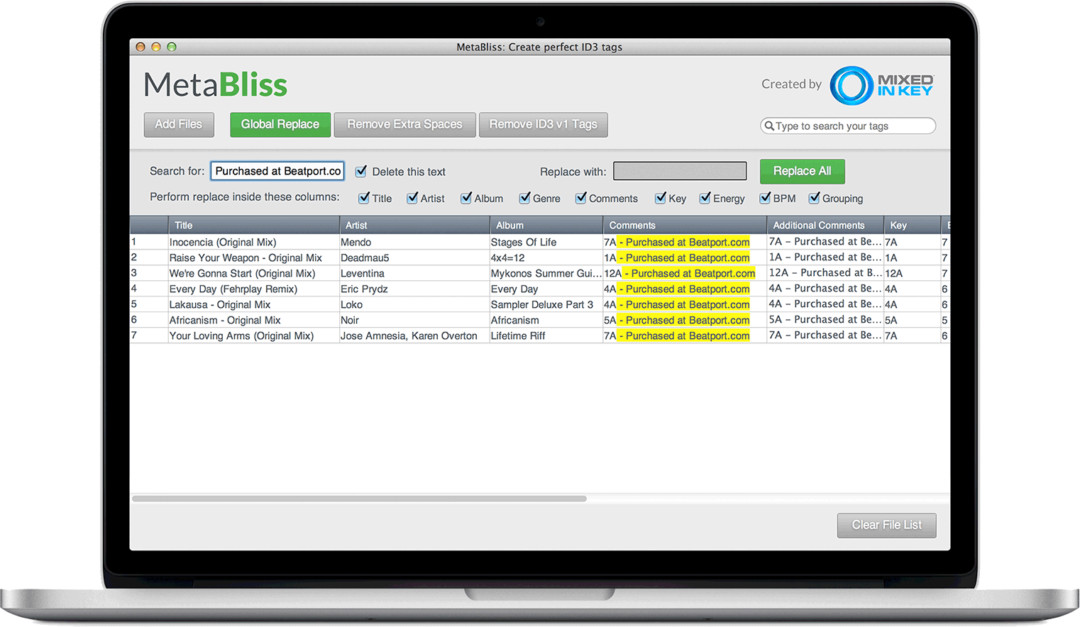 Want to create perfect ID3 tags for your Mac in the DJ software that you use, Metabliss is the tag editor you should think of using. This MP3 tag editor is structured for efficiency and speed. And, it can simply sort the playlists on your Mac or the DJ software you are using. The Best MP3 tag editors for Mac.
Features:
You can clone the value by just double-clicking on it and dragging it
Easily get rid of obsolete ID3v1 tags
You can also replace extra spaces or make changes in all files
Works as a batch music tag editor
Copy-paste and delete many artworks all at once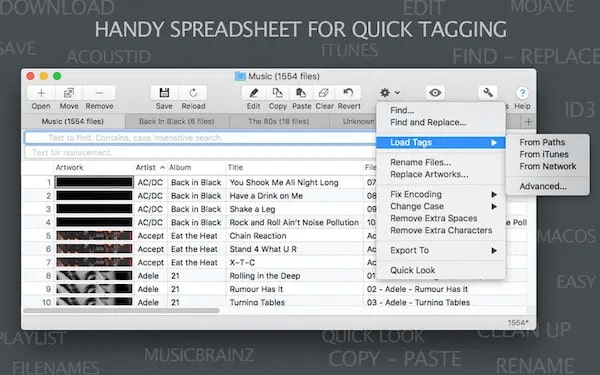 Amvidia MP3 tag editor for Mac allows you to explore new ways to rename and tag batch audio files using a ready-to-use spreadsheet. It makes editing MP3 metadata fast, simple, and flexible. Again, this music tag editor works great with online databases such as AcoustID, MusicBrainz, CoverArt, etc. The Best MP3 tag editors for Mac.
Features:
Aside from MP3 files, AIFF, WAV, FLAC are also supported
Identify duplicates and inaccuracies in audio tags
Batch edit tags – copy, cut, paste, find and replace and undo
Edit, present, & process audio metadata in a structured fashion. "Columns" menu has been organized as Mood, Classical, Podcast, Podcast, Commerce, etc., and it can also be rearranged.
Final Words:
Thus, these are some of the best MP3 tag editors for Mac, which assist you in sorting your audio library, immaterial of the number of files or the kind of tags they carry. If you loved this list, give this blog a thumbs up and share it with as many buddies as possible.