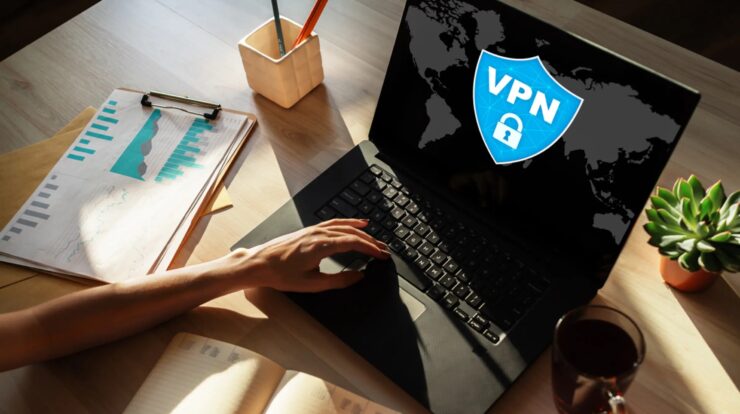 To come up with the best VPN for Windows, there are certain factors to look at before jumping onto the part where you sign up for a VPN service. No matter if a VPN service is top class, it will still not satisfy your needs if your research is weak. Because choosing a Best VPN service solely depends on your use case. However, we understand that choosing the ideal VPN for your Windows PC can be difficult and for that, we have done some legwork for you.
Surfshark is a feature-rich, low-cost VPN service. It works safely, is compatible with Netflix, and is ideal for torrenting. Furthermore, it provides relatively fast speeds! It's one of the better alternatives available, with features like a kill switch, leak prevention, private DNS, camouflage mode, and the ability to avoid geoblocks.
Here's what else we discovered when researching our honest Surfshark Review:
Security
A VPN encrypts your private data and hides your online presence on compromised networks like public Wi-Fi networks of libraries, cafes, or restaurants. When you connect to public WiFi, your data is at risk. Hackers can sniff it and use that information for nefarious purposes such as stealing passwords, banking details, or much worse.
According to a CNN article, a Wi-Fi hacking neighbor was sentenced to 18 years when it was found that the hacker used the identity of the victim to frame him for sexual harassment and professional misconduct. It was also found that he sent threatening emails to politicians.
So if you're using a Windows device on your home network or any other public network, then the best way to protect yourself from this type of cybercrime dynamic is by using a VPN service that offers military-grade encryption.
So even if there's another hacker on hand who has access right now, they won't get far because the VPN will encrypt your traffic which will ultimately turn the attacker's efforts fruitless.
User-Friendly Interface
VPNs are essential for any person who wants to maintain their privacy and security on the internet. The most important thing is finding one that has easy procedures and an easy-to-navigate interface, which will allow you minimum intervention from your end so as not to have trouble with settings or anything else related.
Location Servers
You'd want to sign up for a VPN service for your Windows PC that has a rich pool of VPN server locations. The more countries a VPN company has servers in, the better. You want one with hundreds or even thousands of locations around the world so you can access streaming services like Netflix without geographic restrictions.
Simultaneous Connections
If you have a computer more than one or if you want to cover each and every device of your household then go for a VPN service that offers at least six simultaneous connections. Even better if you go for a VPN provider that has no limits on simultaneous connections, like Surfshark.
Setting up a VPN connection on all the devices in your household is easy with some providers, but there are VPN providers like ExpressVPN who offer dedicated apps for routers.
If you install a VPN on your router, it will only be counted as one. All the devices connected to your Wi-Fi including your security cameras or smart fridge will also have a secure connection. Plus, this will ensure that you can protect every single device in your household without exhausting any simultaneous logins.
Payment Option
How you pay for a VPN is a major factor when it comes to selecting the best VPN. VPNs are an important part of protecting yourself from internet censorship, surveillance, and privacy concerns.
Even though you can go for a VPN that's compatible with credit card payments or PayPal. But if you want peace of mind knowing your information is super-anonymous and it won't be revealed, then choose a VPN that has an anonymous method like cryptocurrency payments.
Money-Back Guarantee
A lot goes into choosing just one perfect service, but being able to try before you buy will help make the best decision according to your needs. A VPN with a 7-day or 30-day money-back guarantee offer will allow you to test their services and see if it fits your needs.
If you sign up for a long-term VPN plan and it turns out that its services are unsuitable according to your needs then you'll be stuck with it if it offers no such guarantee.