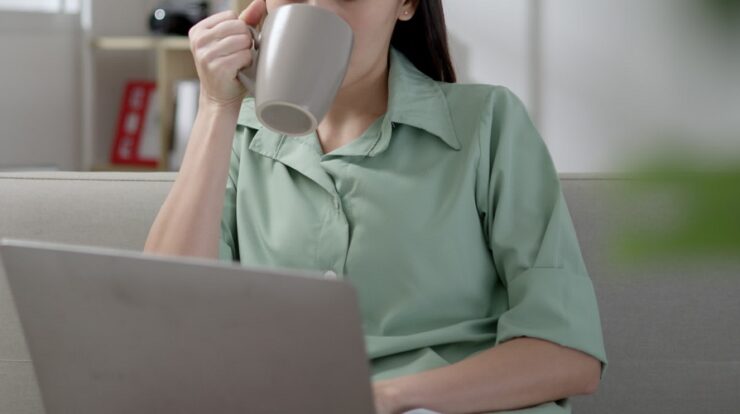 Asus is a terrific brand with amazing Windows compatibility. However, some customers are experiencing an AsIO3.sys error. A dialog window with "can't open AsIO3.sys error code 433" appears. It's completely OK to view this once or twice. However, it may be overwhelming if you are among those facing it more frequently. A variety of factors caused this error on the screen. However, even this error causes your screen to display a blue screen. That is considerably worse and must be fixed. If you need help with what to do, here's our unique tutorial on how to fix the AsIO3.sys error on Windows 10/11.
What's AsIO3.sys?
AsIO3.sys is an Asus application probe component. The pre-install driver ensures that sample-rate conversion or digital signal processing operates properly using ASIO (Asus Input Output). Apart from that, AsIOS3 monitors the RAM's temperature and the GPU's speed. Furthermore, this essential software looks after other gear. As a critical system component, you must be aware of it to avoid harm.
Why Is There An AsIO3.sys Error?
There are several reasons why the error pop-up appears repeatedly. However, before the fix, let's look at what caused the error.
1 – Virus and malware attacks. 
2 – Issues with System Files. 
3 – Incorrect Registry Entry. 
4 – Corrupted memory.
Can't Open AsIO3.sys Error On Windows 11/10? – How To Fix
Enough with the error debate. Now, focus on the fixes as soon as possible. You may get rid of it by following these really easy procedures.
Note: We recommend backing up all of your data on the system. It will be useful if any data is lost throughout the procedure.
Scan Viruses & Malware
Viruses and malware are key causes of can't to open AsIO3.sys. As a result, checking for viruses and malware has become critical. You will receive the results once you have completed the scanning procedure. Now, act on the result.
1 – Go to Windows > Settings > Privacy and Security. 
2 – Click Windows security.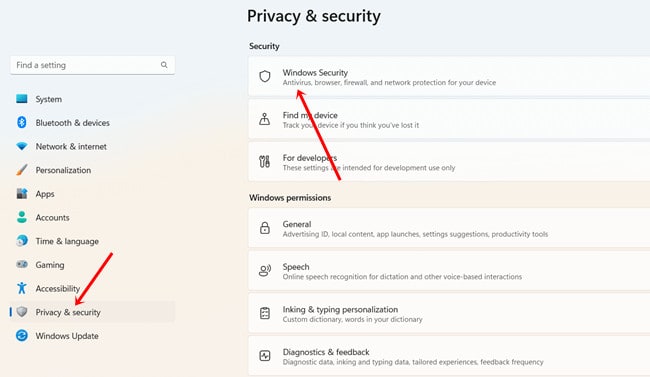 3 – From the list of options, click Virus & threat protection.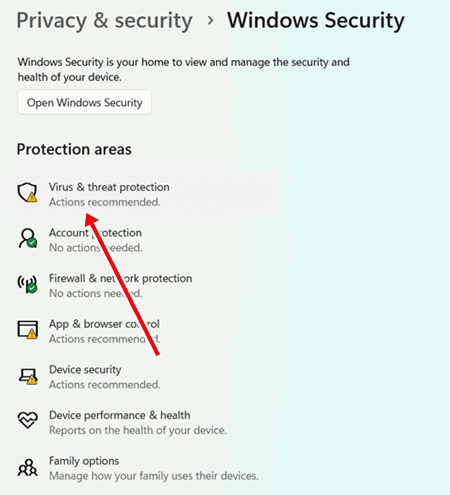 4 – You must run a complete scan to check for any suspected problems. Click the Scan button.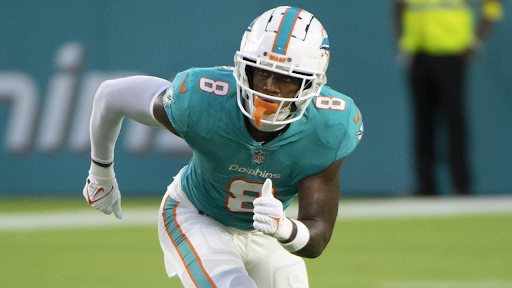 Delete Recently Installed App
What is the best way to fix this issue if you discover it after installing the app? First, look at how to uninstall/delete a recently installed app.
1 – Go to Windows > Apps > Installed Apps.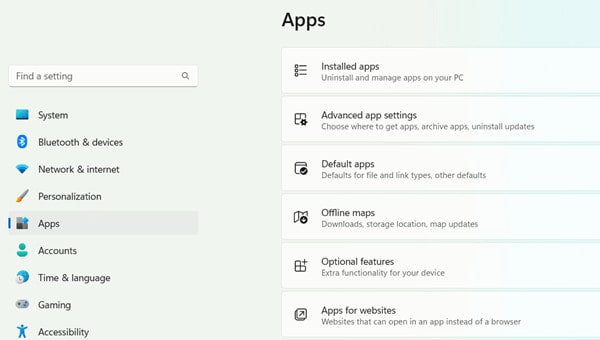 2 – Find the apps that were most recently installed. 
3 – After locating the app, click the three vertical dots and then the uninstall button.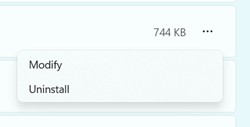 4 – Click Uninstall once again to confirm.
Uninstall Apps Alternative Method
1 – Go to Windows > Search for Control Panel > Open Control Panel.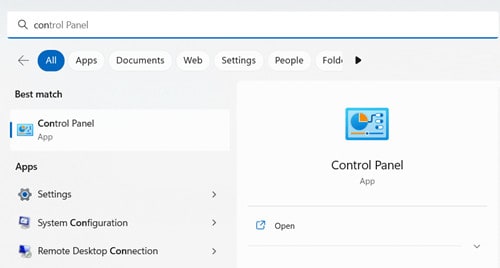 2 – Click Program.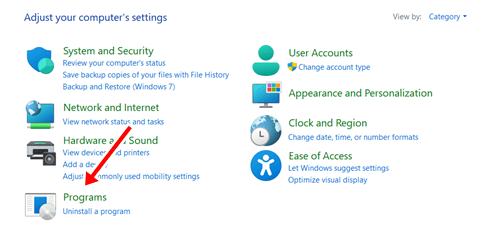 3 – Click Programs and Features.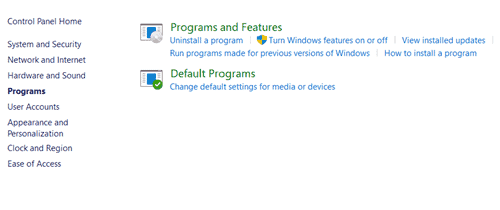 4 – Find the most recently installed app. 
5 – Right-click it and select Uninstall to remove the app and its data from the device.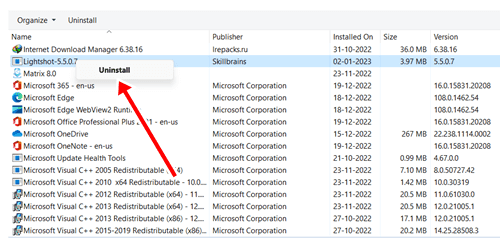 Run SFC Scan & DISM Scan
SFC is a valuable tool that may resolve any issue. As a result, the AsIO3.sys error is not an exception. SFC, on the other hand, aids in the fixing of faulty system files.
1 – Go to Windows > search Command Prompt > Run as administrator.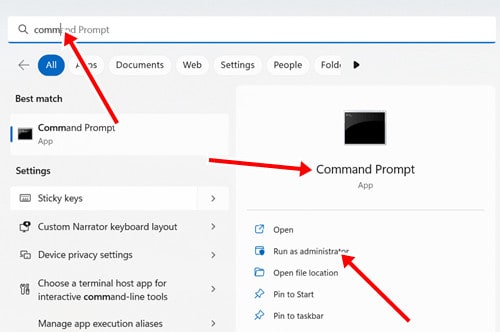 2 – Now type this command and press enter.
sfc /scannow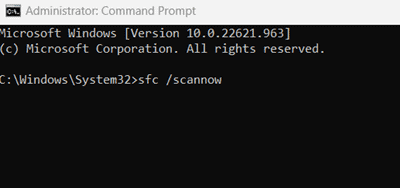 3 – It will indicate that the problem has been fixed; you may now close the command prompt and restart the system.
DISM Scan
Another helpful method to fix broken system files is to run a DISM scan. Here's what you should do.
1 – Go to Windows > search Command Prompt > Run as administrator.
2 – Now input the following command.
DISM.exe /Online /Cleanup-image /Restorehealth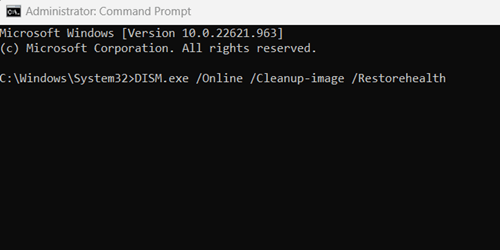 3 – Exit the Command Prompt window and restart the system.
Fix Disk Using Command Prompt
In Command Prompt, we've previously gone through two approaches. Here's another method for dealing with disk-related concerns. When the system encounters hard drive corruption, it generates AsIO3.sys errors. Fix the corrupt hard disk by following these steps.
1 – Open Command Prompt as administrator by repeating the previous steps. 
2 – Now, on the dashboard, type chkdsk and press enter.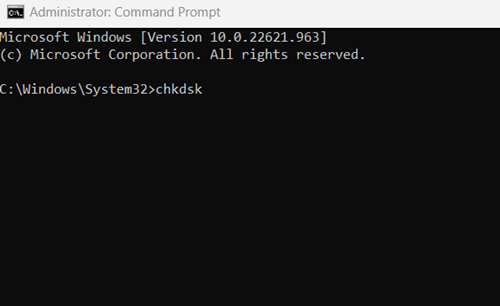 3 – It will find the problem and notify you as soon as possible on how to fix it.
Run Memory Diagnosis
The next step is to check the memory state to see whether it is corrupted. Many problems arise if your memory is damaged, including the AsIO3.sys error. Let's have a look at how to run the memory diagnostic.
Part: 1
1 – Go to Windows and look for Windows Memory Diagnosis.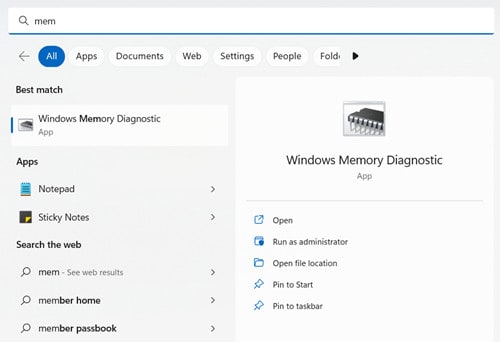 2 – When you click the Windows Memory Diagnosis, you will have two options: select any based on your preferences. One will examine your system's memory. And the second one will begin when the system restarts.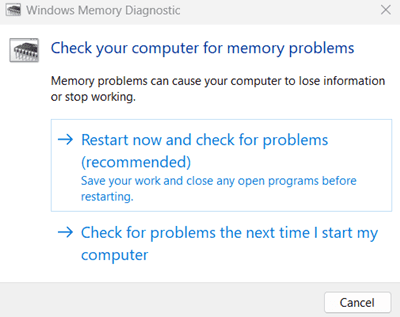 3 – After assessing the memory, the system will restart automatically.
Part: 2 
Now use the Windows event viewers to check the diagnosis report.
1 – Go to Windows > Search Windows Event Viewer > Open it.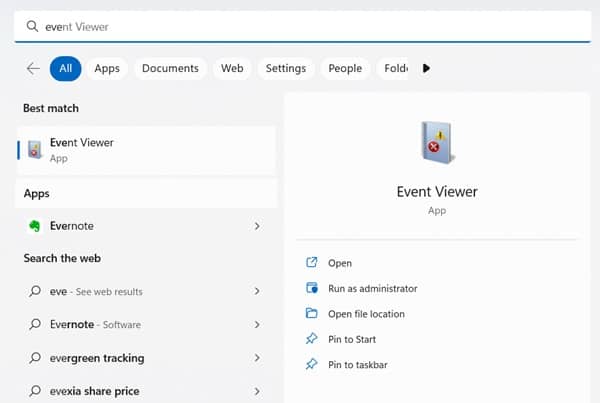 2 – Expand the Windows log and then choose System.
3 – From the right box, select the Find option. Click it.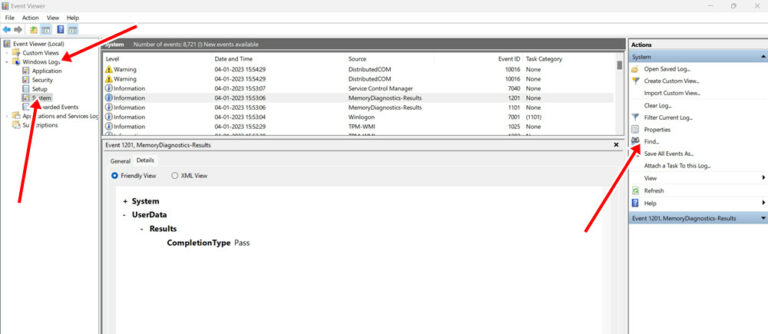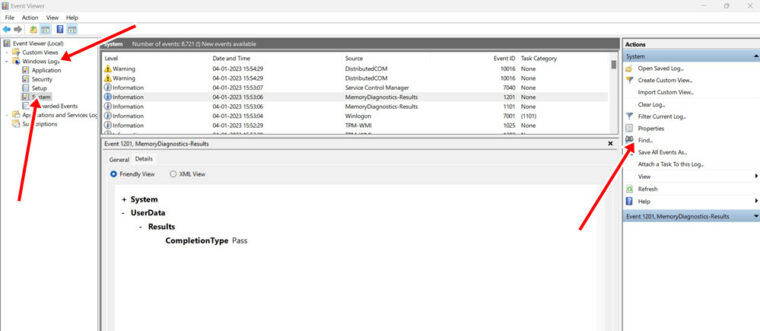 4 – Find Memory Diagnosis.

5 – You will receive the Memory diagnosis result. Event viewer can assist you in troubleshooting, though, if you find any difficulties.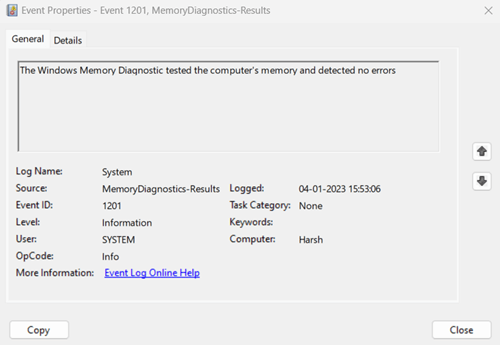 Update Windows
Keeping the system updated to the most recent Windows version generally benefits all aspects, not only the error that can't open AsIO3.sys error code 433. So give it a go.
1 – Go to Windows > Settings > Windows update.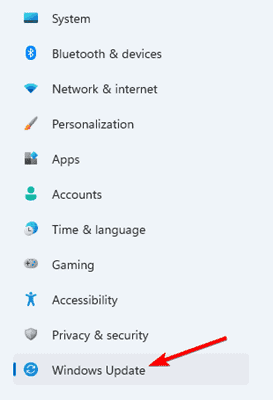 2 – It displays all incomplete updates. If not, click Check for updates.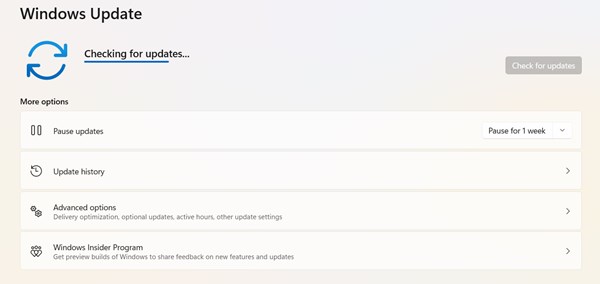 3 – If you receive any updates, download and install them immediately. Make sure you are up to date at the end.
Conclusion:
That's all you need to know about Can't Open AsIO3.sys errors and how to fix them in Windows 11/10. Let us know the problem you are now facing if you still need help fixing it.