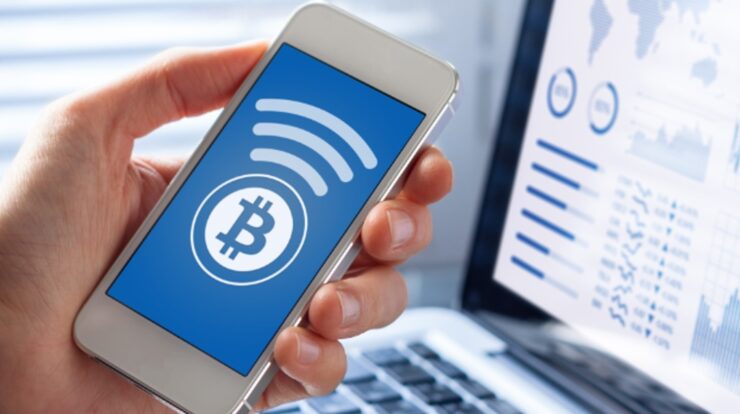 Crypto Portfolio Tracking Apps: You can manage and monitor your crypto assets with the help of a crypto portfolio tracker. It will also provide live updates and information to assist you in determining the best time to sell or buy. Well, some go above and beyond their primary function by assisting investors at all levels, such as crypto trading bots that can learn from market movements and help you increase the value of your crypto portfolio. Of course, there's no one-size-fits-all solution because everyone's needs and preferences differ. To manage you in managing all of your assets, we have compiled a list of the top crypto asset management tools.
Why Should You Use A Crypto Portfolio Tracking App?
A crypto portfolio tracking platform enables you to manage all of your assets from a single location. It is impossible to manage multiple assets across platforms, especially if you have many. It is also inefficient, especially in crypto, where everything can change at any time. Aside from the additional functions and tools provided by a crypto portfolio tracking app, having all the records required to file your taxes is essential. If your platform is attacked, you will know how much you have lost or gained over the trading, holding, and years. Understanding how much money you made on a given day and when you first invested your losses is critical. When trading cryptocurrencies, live positioning is also important.
Are Crypto Portfolio Tracking Apps Safe?
All crypto exchange platforms offer protection for various actions such as trading, viewing, and withdrawing via a key or PIN. In addition, you can limit the power and access that crypto portfolios have to your assets to make them as secure as possible. Some people don't mind because crypto portfolio trackers include multi-layered security features to keep your account safe. However, if the platform you intend to use is certified by an organization such as FinCEN, you can be confident in its privacy and security.
How Should You Pick The Best Crypto Portfolio Tracker?
Hundreds of cryptocurrency portfolio trackers are available on the market today. Unfortunately, it isn't easy to pick the best one when there are so many options. However, the key factors to consider when choosing the right platform are listed below.
Consider These Important Features Before Making A Decision
Security — Our purpose is not to lose money but to make more. If you want to safeguard your assets, you must select an important and secure app.
Fees — Do you like to pay for a platform that manages your portfolio, or do you prefer a free platform? Some crypto portfolio trackers require annual or monthly subscription fees. Conversely, some charge a monthly or annual fee but provide superior tools and services for little to no cost.
Tools And Utility — While all platforms share similarities, some platforms are superior to others and provide more utility. For example, each user would have a different preference for difficulty. Beginners would prefer platforms with an easy-to-use interface. Veteran users like platforms that provide detailed, comprehensive analyses to make it easier for them to understand.
8+ Best Crypto Portfolio Tracking Apps
Well, Thousands of cryptocurrencies have been created in recent years. As a result of this growth, hundreds of crypto exchange platforms have emerged. These platforms are intended to diversify investors' portfolios while mitigating market volatility. It is vital to have an app that lets you easily track your cryptos, prices, the latest news, and other information. These are the top crypto portfolio trackers we've chosen for you:
1. Blockfolio/FTX
Blockfolio debuted in 2014. This is one of the oldest cryptocurrency exchanges. Blockfolio is now FTX after being sold in 2018. It has evolved and become one of the most popular exchange platforms. It is also available on mobile devices and supports over 10,000 cryptocurrencies. The only disadvantage of Blockfolio is its limited availability on mobile devices. It is not available on web or desktop platforms. Nevertheless, it's an excellent tool for tracking the track of crypto portfolios.
2. Pionex
Pionex lets you track your cryptocurrency portfolio and trade on a cryptocurrency exchange platform. You can monitor your assets using an Android or iOS device. Its most important feature is its 16 free crypto trading bots. After that, you can set up your account to trade on autopilot. The trading bot software will handle the rest. First, you need to create your strategy and set your parameters. Even if you are a beginner, you can find a detailed tutorial explaining how to use all the features. Based on which bots you are running, you will be able to see your portfolio changes, profits, and losses. This is an important feature.
3. Coinstats
CoinStats also has one of the most comprehensive crypto portfolio trackers. You'll have access to over 8,000 supported cryptocurrencies, giving you all the information you need for any future projects that may take off. In addition, it supports over 300 crypto exchanges and records all transactions.
4. Coin Market Manager
Coin Market Man makes it easier for investors to track all their assets. It can provide automated journaling and records about your trade history and price movements and sync to record any transactions from other crypto exchange platforms. Although it has advanced features that seasoned traders appreciate, the interface can confuse newcomers. Nevertheless, it's an excellent platform for portfolio management because it provides a comprehensive overview of all your assets.
5. Delta
The Delta was a crypto portfolio tracker app that debuted in 2017. The straightforward interface makes it simple for traders and investors to keep track of their crypto assets. This is especially useful for newcomers. The Delta app does not allow users to trade directly. Instead, it supports to support all major crypto exchanges. It records track of all transactions and displays current prices and trading fees for each cryptocurrency, providing you with a quick overview of all your investments.
6. Altpocket
Altpocket introduces you to other investors. You can use their platform to create an account for your crypto portfolio and interact with other traders. The Altpocket community allows traders and investors to share their thoughts, ideas, and the latest news. You can visit the social feeds of people you follow, just like on Instagram and Facebook. You can also use their platform to track the trading decisions of successful traders. It allows you to import transaction histories from other crypto exchanges and track current coin prices.
7. Kubera
The Kubera can be used as a portfolio tracker to keep track of all assets, including cryptocurrency. This is the right tool for you if you own multiple assets such as stocks, cars, precious metals, and cryptocurrency. Kubera is a platform that manages all of your assets in one place. However, Kubera does not have the same features as its competitors, such as a budgeting tool or in-depth portfolio analysis.
8. CryptoCompare
CryptoCompare is more than just a crypto portfolio tracker. It also provides price comparisons between different crypto exchanges and market insights with the most recent news that may affect each coin. You can also follow and monitor coins you don't own and get live feedback and graphs for over 5,700 Cryptos.
9. Lunch Money
Lunch money keeps track of your expenses and is a cryptocurrency portfolio tracker. This lets you sync your savings account, credit/debit card, and loans into a single platform. It allows you to manage both your portfolio and your budget at the same time.
10. Altrady
A comprehensive service already allows investors to track, manage, and trade their assets from a single platform. Although it has many useful features and can provide a detailed analysis of your portfolio, it may not be very clear for newcomers to understand. They do, however, provide free demo accounts as well as educational resources for newcomers.
The Bottom Line: Crypto Portfolio Tracking Apps
Well, keeping an eye on your crypto wallets or crypto exchanges is a huge pain in the neck, as if the crypto market wasn't crazy enough. It's time-consuming and tedious, requiring extensive research, analysis, and various platforms. If you want to make real money and diversify your assets, you'll need a tool to track your profits and losses. You can also monitor up with the news and get updates on the bull market so you can make quick decisions. The market is changing quickly, and you are not the only one attempting to profit from it. You'll need every benefit you can get, and a crypto portfolio tracker is necessary.