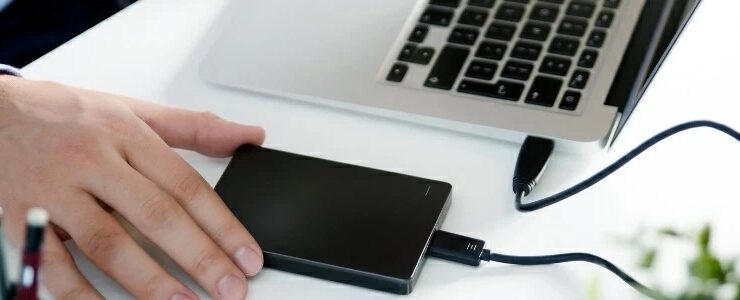 Computers and gadgets are nothing but a blessing for the working people. It saves one from a lot of hassle of doing work manually and then spending a significant amount of time managing it. However, machines are also not to be trusted all the time. They also tend to have some technical glitches, making your entire effort go in vain in no time. All electronic devices are prone to damage amidst the tear and wear of the mechanical sections. Sometimes mishandling a device can also lead to a significant loss of the device's software and, of course, a significant loss to the user also. 
Data plays a crucial role in our lives. Almost everyone's critical work and documents are saved on the computers, and a loss of a device or software can also lead to financial destructiveness. So, a person whose everything is at stake would definitely want to try everything to recover the data. Though it is not possible to store your data, you can always try methods to recover the data. 
Several apps are used to recover damaged or lost data. Recovering includes recovering the formatted, corrupted, lost, and inaccessible data from mobile phones, Hard Drives, SSD, HDDs, laptops, and computers. 
Best Free Hard Drive Data Recovery Software for Windows
Today, we will tell you some amazing apps that can help you recover your data. So, let's get started. 
The first one we have is IBeesoft Data Recovery Software. It is one of the best, safest, and most reliable hard drive recovery software specified for Windows and macOS. In addition, the software has some advanced algorithms capable of deep scanning to recover all file types by any means.  Moreover, the free version is good enough to recover up to 2GB of files. 
Ibeesoft Data Recovery is capable of solving the problem that most data recovery software finds hard to recover. It has also made its name in recovering MP4 and MOV videos that could not be opened otherwise. 
The software's new version has significantly improved the file-recovery success rate and damaged-file repair. Moreover, the software is easy to use. Even beginners can easily use it. The software has the potential to recover files, including SSD, HDD, external hard drives, USB flash drives, SD cards, and much more. Even if you want to restore files from an emptied Recycle Bin or a formatted drive, the Ibeesoft data recovery system can do it all. 
Windex is perfect for professional use. Its versatile features are the best for recovering lost, damaged, and deleted files. The best part about this software is the fact that it is compatible with almost every file system, and it comes with an auto-recovery system for FAT 16, FAT 12, and other such files. 
In addition, Winhex can also lend support to the pdf, zip, BMP, jpg, XML, and png file formats. Furthermore, the app lets users recover files by name pattern. Last but not least, its automated function provides assistance in using the existing file headers. Keeping in view all the features, it is safe to say that the software is the best for recovering files professionally. 
Next up, we have the CD Recovery Toolbox. As the name suggests, this software can scan any CD or DVD folder and file. The software is the best for anyone looking for software to recover a specific folder instead of recovering the entire slot. The app recovers the lost files and the damaged ones with ease and efficiency. 
The other amazing function the app can perform is detecting the lack of free space within the system, making it easy for users to locate their files. Moreover, it can also track and locate folders and files reserved in a CD, a feature peculiar to this software only.  In addition, the app is powerful enough to retrieve and recover files bigger than 4 GB. Finally, the app offers unlimited access. All these features make it one of the best files to use. 
This software is also one of its kind when it comes to recovering lost, deleted, and formatted data effectively. It can help recover the lost data in different formats, including pictures, videos, document files, and the list goes on. In addition, the app has a user-friendly interface, making it easier for users to access it. 
Moreover, the app can also recover data lost to some viruses. It also lets users filter the scanning results on the basis of the file type. Data Recovery Wizard can recover up to 1000 types of files. The app is compatible with removable devices, laptops, and computers. All these features make it one of the best and the most accessible apps used for this purpose. 
PCinspector is yet another amazing software dedicated to recovering lost and damaged data. The element that makes it exclusive is that it recovers files with original data and time. Furthermore, it recovers data within a network drive. The app supports formats, including mp3, jpg, HTML, png, pdf, RTF, and many more. It is really impressive that this software can support different formats, making it easier to save and recover data in the safest possible manner. 
Besides supporting different formats, the app is capable of supporting different languages. For example, it helps, German, French, and English. Moreover, it spots partitions automatically despite having a damaged boot sector, which is undoubtedly impressive.
Testdisk is also a sound option when it comes to using an app for recovering damaged or lost data. The software also helps unerase the accidentally or intentionally erased files. The software can recover files from the NTFS file system, FAT, and exFAT system. It also comes in handy for recovering the deleted partition and the partition table. 
TestDisk can also repair Master File Table with the help of backup from the first 4 NTFS files. Moreover, the software can accommodate different types of platforms and operating systems, mainly supporting Windows, macOS, Linux, and DOS. 
It is a bit hard to get the hang of it initially; however, once you use it, using it would be the best thing that could ever happen to someone. So, best of luck using the software. 
Recuva is the ultimate remedy for your corrupted, damaged, and deleted data. It can recover files from the mp3 player, iPod, floppy disk, memory cards, and hard drive. It also comes in handy for retrieving data from damaged and freshly formatted drives. The best part about the software is it efficiently restores unsaved word documents. 
The app is compatible with almost every system, and it is entirely fuss-free. It also provides access to Deep Scan mode. In addition. It lets you keep track of the accidentally deleted files and efficiently recovers emails from Mozilla, Thunderbird, Windows Live Mail, and Outlook Express. It is the best. 
Active undelete is the best option for un-deleting and restoring lost and damaged partitions from the logical drives. It is compatible with Windows XP, Vista, Windows 8, and Windows 10. Also, it can recover data from USB drives, digital cameras, SSD, HDD, and even more. The best part about the app is that the latest versions provide wizards for easily restoring files. 
In addition, the app is also great for scanning the deleted partitions, storing images, emails, documents, ebooks, audio, and much more. It is capable of monitoring the files through their signatures. In a nutshell, the app is a complete package. 
Like any good data recovery app, Wise Data Recovery is also dedicated to restoring and retrieving deleted files and photos from computers and removable drives. It also supports NTFS and FAT disk, and other such sources. The tools show the details and the file's recoverability prior to starting the recovery procedure. The tool also has a separate portable version, capable of retrieving data without requiring any installment. 
It is the best for recovering deleted files from almost any system. It has the cool feature where it displays both the logical and physical drive information, helping you perform tasks without any hassle. Moreover, it can also recover damaged partitions, volumes, and data from the disk image. Active Uneraser can also assist in restoring data from SD cards, USB drives, SSD, and HDDs. It also provides assistance in scanning the damaged disk partition. 
Disk Drill is the last option on the best recovery files software list. It is the ultimate stool for recovery files you thought you had deleted for good. It lets users browse, find, and preview the deleted files from FAT and NTFS. Moreover, it supports hard drives, memory cards, and flash drives to make the operation smoother and more effective. The additional features include the capacity to scan different types of file formats. It has a modern interface and a filtering option, making it easier to find the media and other files without any hassle. 
Final Words:
Accidentally deleting files or losing them to damage is absolutely normal. Sometimes it can lead to severe financial or official damages, and the entire experience can be nerve-racking. However, thank god for modern technology. Nothing is impossible these days. Owing to these amazing apps, you can now quickly recover your lost, damaged files, which you kissed goodbye forever. You can try all of them or select anyone suitable for your needs. I hope you have the great time using the apps. 
FAQ: BEST HARD DRIVE DATA RECOVERY SOFTWARE
WHAT IS THE BEST FREE HARD DRIVE RECOVERY SOFTWARE?
The choice is strictly personal, but we would recommend you go for WinHex, Data Recovery Wizard, Recuva, and Disk Drill. 
HOW CAN I RECOVER FILES FROM MY HARD DRIVE FOR FREE?
You must remember that the data recovery software cannot retrieve the deleted files if another file partially overwrites them. Therefore, the best data recovery software should be capable of supporting all file formats and storage data. Besides, it should also recover files from any storage media. 
HOW MUCH DOES IT COST TO RECOVER DATA FROM A HARD DRIVE?
The primary hard drive data recovery cost ranges from $100 to $1000. The price also depends on the severity of damage and the effort while extracting the data. For example, the mechanical failure in the drive could cost one fortune. 
OUR DATA RECOVERY SERVICES SAFE
Yes, they are handled by professionals, so they are safe.