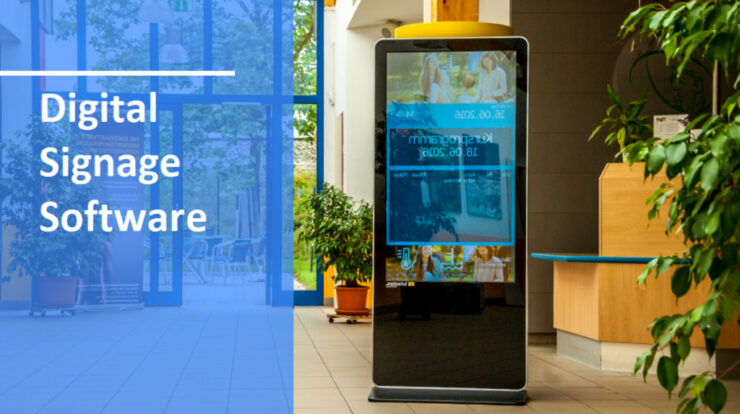 Finding the right Digital Signage Software may be critical for a business owner. In response to the marketing world's declaration that paper would be phased out and that digital is here to stay, digital signage has proliferated. With a 4K LED screen and a live technological center running cutting-edge and state-of-the-art Digital Signage Software, the famous and spectacular Piccadilly Lights have been updated to the latest in digital signage technology. Because of its widespread use, digital signage is a potent tool. In addition to making your business more visible, digital signage will create a lasting impact on consumers and passersby.
A digital signage player and software are required for digital signage to function. Users may control their digital signage material when the program is used, which the digital signage player then displays. Check to see if your digital signage player is compatible with an energy-saving digital signage player. 
Certain digital signage players need more power than is required for your digital signage. Businesses might drastically overspend for their digital signage deployment if their selected content management software does not interface with a digital signage player suited for their needs. This article is a must-read for businesses looking for the finest Digital Signage Software. 
Best Free Digital Signage Software 2022
Below you will find our picks for the finest Digital Signage Software on the market. Depending on your existing company needs, please select the product or service that best meets your requirements.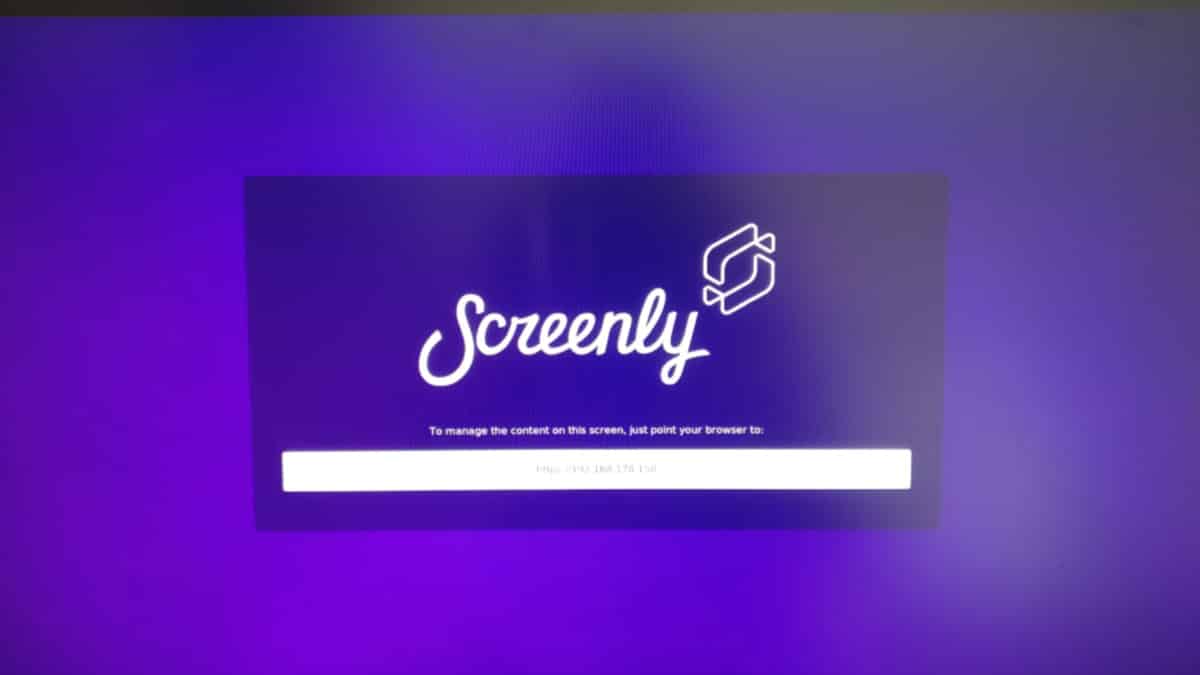 It is a Raspberry Pi Digital Signage Software package available under an open-source license. Screenly OSE was created and is supported by the community of people who use it. To ensure that customers can continue to rely on an open-source product, its community will ensure that it is constantly maintained and updated.
A single Raspberry Pi may be used to power a TV with full HD video and photos. Another technical marvel, the Raspberry Pi, has a large following. It's the finest of both worlds when users combine them.
Using this technology, users can rest assured that their signs will be rendered in the greatest quality accessible.
In addition, if someone is planning to show business analytics or digital menu boards in their restaurant, Screenly OSE is an excellent choice. Video, as well as photos and web pages, are no problem for this software.
With a low-cost, easy-to-to-use gadget, users may give their company a much-needed facelift. In addition, it costs virtually nothing to keep the system running properly. Nothing can stop anyone from giving this system a go.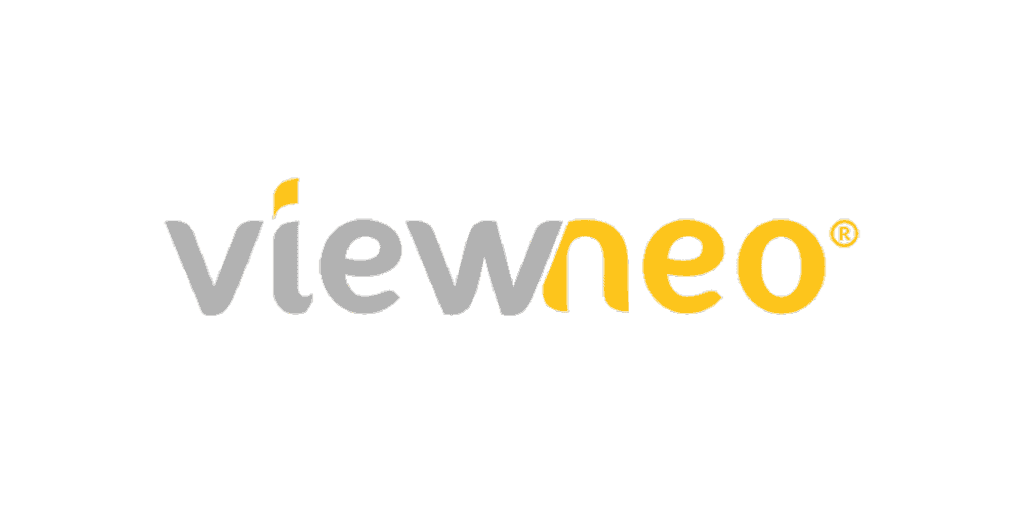 Viewneo is a cloud-based software solution for digital signage in the cloud. Businesses of all sizes and types may benefit from it. If you are a new customer, Viewneo provides a free 30-day trial. To get the free trial, all you need to do is establish an account.
In addition to file conversion, a content designer, media and template library, playlist management, and social media integration, they also provide a live tracker and an automated file conversion feature. Complete with HTML5 compatibility and Microsoft Office integration and their interactive content capability. With the free trial, you have access to a number of these features.
It is possible to use Viewneo for almost any purpose because of its wide range of features and support. Viewneo is more than simply a decorative accent when it comes to your business. Boost your company's performance and give yourself a leg up on the competition.
With the cloud-based platform, you do not have to worry about disc space, maintenance, and a host of other issues. Viewneo has excellent customer service, and you may get in touch with them by email, phone, or forum. If you can, use cloud-based services wherever possible. You will save a lot of money in the long run by doing this now.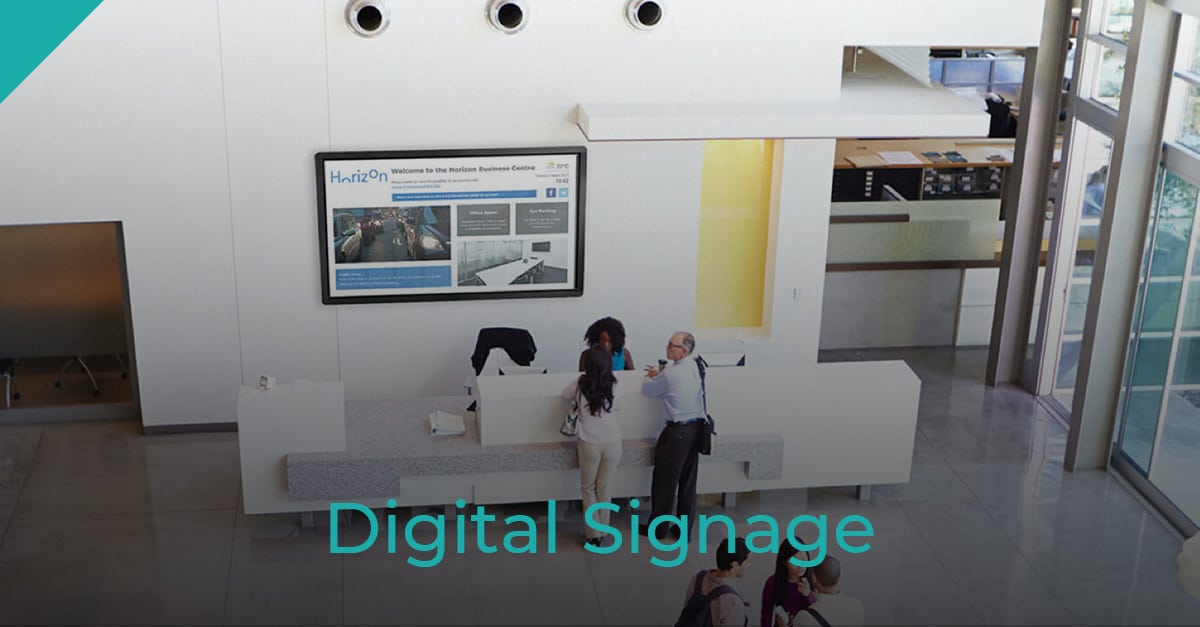 As the first firm to give advanced digital signage to everyone for free, Digital signage makes no apologies for its promotion. Using this web-based application, you may quickly and effortlessly make stunning digital presentations on your PC. 
In addition, you have the option of distributing it to as many remote displays as you choose. So, there is no necessity to be concerned if your business has a lot of screens.
Digital signage genuinely does provide a quality service for free, with no strings attached, no catch, and no additional costs to be concerned about finding out about. There is a fee for the premium version if you want to use it.
Even though it is free, Signage Studio software and fast upgrades are still included. You should have a look and examine the hundreds of free pre-made templates that you may utilize to save money and effort.
Digital signage is a terrific place to start when you are looking for the best Digital Signage Software. We have no problem recommending digital signage to anyone who wants to better his or her business. You do not need to spend hours learning the program or learning how to code to use it.
Everything is meant to be utilized with only a few mouse clicks to save time. MediaCLOUD is also linked to digital signage systems. You have the ability to create anything and upload it to the cloud. You have the ability to control your material and transmit it wherever you wish.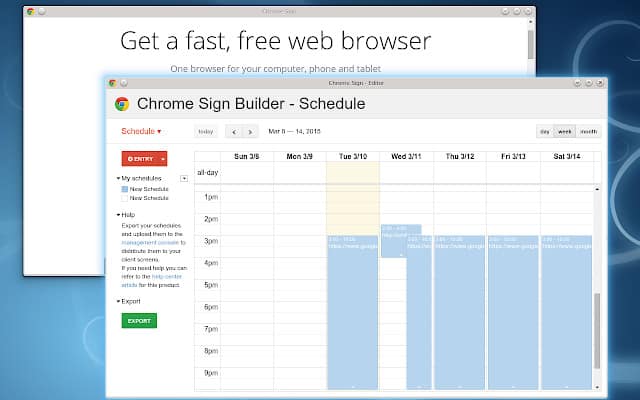 It is yet another versatile tool. There are several ways to use Chrome Sign Builder. You may schedule content on Chrome OS devices using this app. Instead of having blank screens in between each presentation, you will have dynamic signage that is easy to change.
Everything from restaurant menus to presentations to shop displays may be changed on a regular basis with little effort. Make sure you read the tutorial and instructions completely before you begin.
However, after you have completed your task, everything will be easy sailing from here on out. Users have expressed high levels of satisfaction with the product. There are several extensions available for testing and demonstration movies on YouTube developed by the community.
Creating schedules and specifying the URLs for material that will be shown in accordance with the schedules may be done once the initial configuration is complete. Without affecting or rearranging the schedules, you have created or any other settings in Chrome Sign Builder, you may update the content at any moment you wish to do so.
You may save many hours of your time by automating the process by which and when the material is shown on your website. This also allows you to show items more accurately by adjusting the display settings. There will be no more outdated material published that might potentially harm your company's reputation.
However, although Chrome Sign Builder is absolutely free, device administration using a Google Toolkit costs around $1 per device. The most recent version, 1.8.2, was released on October 2, 2020, and is the most recent to be updated.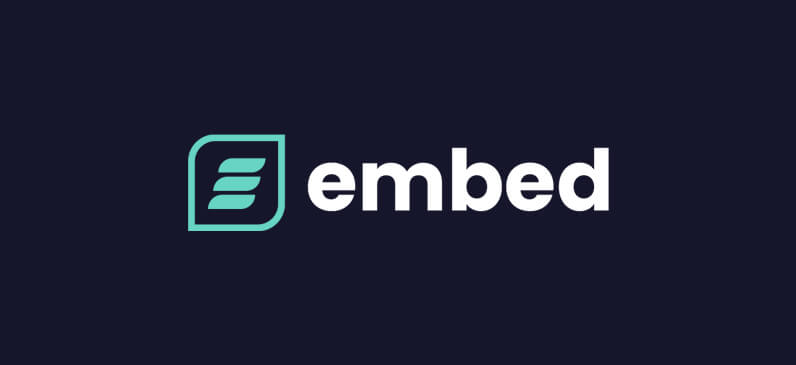 This is the most costly Digital-Signage program one could ever use. Still, an infinite number of devices are registered with Embed Signage because of its features and convenience. Multimedia compatibility, a layout designer, scheduling tools, and device management are just some of the features included. It has all these features required for massive businesses. The program does not have any limitations and can work nonstop. 
If someone is interested in the paid program, it is a $185 per registered device annual plan. So, if you are interested in learning more about their services and pricing, you can do so by visiting their website. It is undoubtedly more expensive than other software, but you get exactly what you pay for.
In addition, the program is simple to learn and use. It has a wide range of features and tools that may be used in every situation. There is, however, no mobile app, so it's not a viable alternative for those who need to access it on the go. If they do not support mobile, we do not know why. The user reaction has been quite good, making it one of the most widely used this applications.