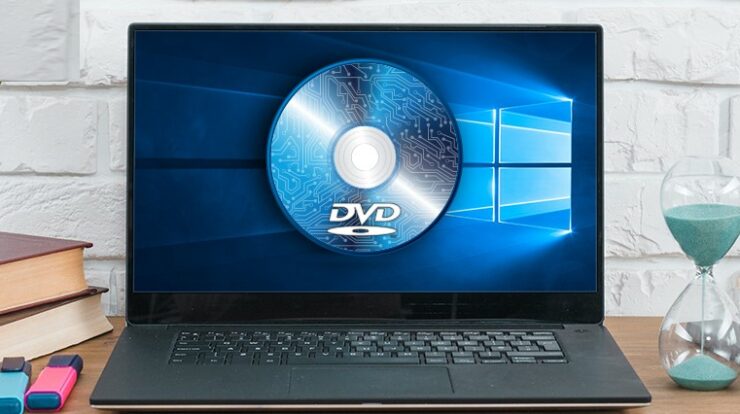 If you frequently work with DVD data, it is good to be familiar with the top DVD ripper programs available. The program's name implies that it would 'rip' material off the DVD and convert it to digital files. This is useful if you wish to store DVD video collections on your computer. Alternatively, you may have a DVD with personal slideshows and videos that you want to keep on your device.
In addition to being useful for home usage, DVD rippers can perform a variety of professional and commercial functions. However, it is pertinent to know that this program is not suitable for everyone. Therefore, you must ask to yourself the following question: How crucial is the program to you? Do you require it to the extent that you are willing to pay a premium for its purchase?
The primary function and the primary goal of a DVD ripper are to convert that data (via ripping the DVD) into digital files that can be accessed, played, and edited without the need for physical discs or other storage media. Because digital files are more easily accessed and utilized than disc formats, it makes sense that they should be preferred.
Before you learn about the top DVD ripper lists, you should be aware that they are available in a variety of various forms and formats. Some are offered as free services, while others are only available as paid services. When it comes to the ideal situation, you want something that can take digital files from any accessible source, including ISO images, DVD file folders, and the DVD itself, and then convert them to various format files, such as WMV, MOV, or MP4 – in addition to other formats that are suitable for mobile devices.
Best Free DVD Ripper For Mac and Windows 11

Here are some Best Free DVD Ripper For Mac and Windows 11 Users.  So, let's get started. 
1. Handbrake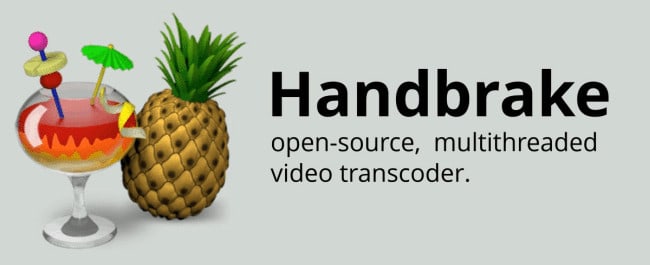 Handbrake is considered one of the best free DVD rippers. This is because it can serve its users well. However, the handbrake is slightly more complicated than the WinX DVD Ripper.
The users are supposed to opt for a folder or a single video file every time the program offers you to opt for a source. After choosing their desired folders, they can do everything they desire. Moreover, handbrake consists of mobile devices, computers, game consoles, and web formats. 
The users are now supposed to choose the destination and opt for a name. After that, the users can start Encode process. After that, it is possible to direct it through File Explorer and play the video. It is important to remember that software can rip unprotected and personal videos, but it cannot rip commercial videos. If you are interested in ripping commercial videos, you might want to visit the search engine and find it out yourself. 
2. Winx DVD Ripper Platinum

You could never go wrong with this software. If you search for it, you will usually find it at the top of the results list — it is that excellent! Is there anything out there that can even come close to what this program has been doing for so long?
Digiarty Software was the company that provided and developed this software. It is available as both a free and a paid service. You can always take advantage of the free trial period; however, it is pertinent to know certain limitations and restrictions. For example, any copy-protected DVDs or videos that are longer than 5 minutes in length are not permitted to be ripped with this program. 
For all of these activities, you will need to be prepared to pay $40. However, there is a free trial version available to test out to help you determine if it is a worthwhile investment for you or not. Numerous people who are prepared to invest money say that they are able to rip digital data from all types of CDs without any difficulty or hassle.
Another feature that users appreciate about this program is its ease of use and simplicity. The interface system guides you through ripping files in three fundamental and straightforward phases.
Initially, you are required to load the DVD. The program is capable of handling DVD folders as well as individual video files. Make sure you choose the types of output as per your choice. The types include MOV, AVI, MP4, WMV, and other smaller formats compatible with Android and iOS devices. 

Now, opt for your destination folder for saving your files. 

Press the "Run" option.

Once the process completes, double-click the result.

You can now try the outcome. 
3. Freemake Video Converter

The program at a reduced cost supports many sorts of older formats. The app performs admirably on Windows. The ability to rip CDs is also supported, but not BlueRay ripping. It possesses both positive and negative characteristics on its own. Some of the positive characteristics include support for a variety of devices and the fact that it is suitable for novices. On the downside, though, it does not support the H265 video format and constantly solicits your financial assistance.
This software, which is considered the greatest DVD ripper available, can convert digital files into a variety of forms – and you may save them in whichever format you like relatively effortlessly. In addition to ripping DVDs, the program can also rip DVDs and movie pictures in a variety of formats. If you wish to store the files on PlayStation, Xbox, or Windows Media Player, that is entirely up to you – although it would be much better if the GPU acceleration and h265 support were available. 
The program is partially free – with the addition of additional scenarios and functionality. While you can download the program, the file produced will have the Freemake logo. Not to mention that the program will continually prompt you to purchase additional capabilities as you create the file.
The process of converting files is simple: select the presented options and then follow the instructions. Once the program completes its conversion, you are done. When it comes to DVD ripping, this is the best program out there. Another benefit of using this method is the ability to save video files in a variety of different formats on older devices. 
4. Wonderfox DVD Ripper

Not only is WonderFox an excellent DVD ripper, but it also has several useful functions. For example, it contains the option of using the DVD folder, an ISO image, or a physical DVD as a source. It also has the option of customizing the output format. 
In addition to MOV, WMV, MKV, MP4, and AVI, there are several other formats to choose from as well. We will recommend you allow it to remain within your normal settings. You can also change the encoder type, bit rate, frame rate, resolution, etc. After that, select the folder in which the output will be stored, and then let it run. Upon completion, the output would be available exactly as desired within the folder.
This DVD Ripper is available in both a free and a premium edition. If you opt for the free version, you can use the trial version for your business or personal movies without any registration. However, the free service has a little constraint, as it can only offer videos up to 15 minutes in duration.
Longer files necessitate the use of a different software package or the purchase of an upgrade to the registered kind of subscription service. You would have to pay $30 for the registered one. Numerous users who have tested the free and trial versions have reported that they can effectively rip copy-restricted CDs and home video discs. Additionally, the product is exceptionally pleasing.
Final Words:
You have some alternatives to choose from when you wish to rip a DVD and convert digital video files. Many applications are available, regardless of whether you want to pay for them or use their free versions. The top DVD rippers available on the market are listed in these rankings, so you shouldn't have any trouble ripping the DVDs you wish to save.