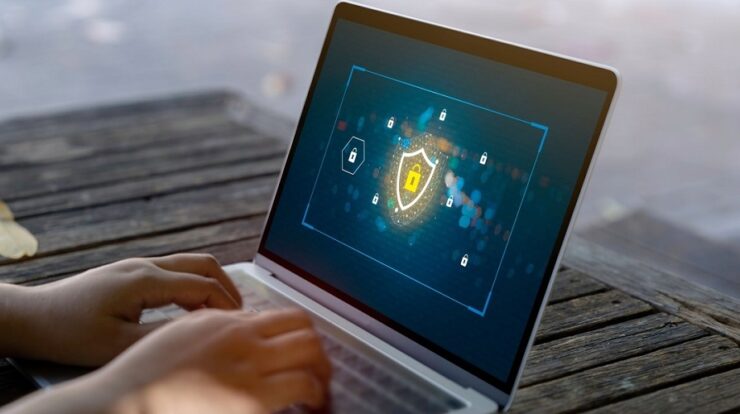 Endpoint Protection Software, often known as Endpoint Security Antivirus, is a business or professional software that protects numerous devices. Simple antivirus software is designed for personal computers and can only secure the PC on which it is installed. However, if you have several devices, you should use software or a suite of apps that consolidate all cybersecurity and privacy settings into a single dashboard that the IT Administrator can handle. The top endpoint protection software will be highlighted in this article.
You get an edge when you acquire full security software that contains all essential security measures, such as a firewall, antivirus software, malware eradication, and ransom protection. These devices only need a partial installation of each software, saving time and effort. The IT team may manage the app on all the systems linked to their network from any PC and make the security policy, which will be reflected on all workstations. Aside from that, you may configure filters, options, and features by the company's regulations.
Personal Antivirus VS Professional Antivirus Software
If you've personal consumer-based antivirus software, it will protect you in protecting your single device as well as your smartphone. However, if there are several PCs, you must use endpoint protection software to manage all endpoints and the primary server. As a result, you should use business-grade antivirus software that provides more than just malware detection and real-time protection against possible threats. Furthermore, the IT team can monitor and maintain all of the actions of the PCs connected to their network. Finally, it incorporates firewalls and supports various devices on platforms such as Windows, Mac, Linux, Android, and iOS.
Top Endpoint Protection Software To Try
Here's a list of the best Endpoint Protection Software.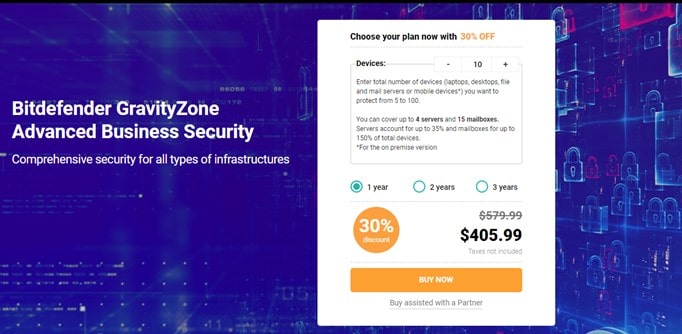 To seek the finest endpoint security antivirus, you should check out Bitdefender GravityZone Advanced Business Security. Independent testing laboratories rank this app as the best since it provides superior performance and better security. It includes all the necessary automatic features, such as anti-malware, URL filtering, web adviser, firewall, etc. Users can change the settings, but the defaults are enough to keep your systems safe and secure. This software enables users to manage, control, and monitor all network users from a single dashboard. In addition, it enables IT administrators to implement specific custom policies based on users, locations, devices, etc.
Features: 
Access to websites and apps is restricted.

Operating systems supported include Mac, Windows, and Linux.

A remote deployment is an option.

Users should be prevented from making any changes.

Deny sensitive data sharing from your systems.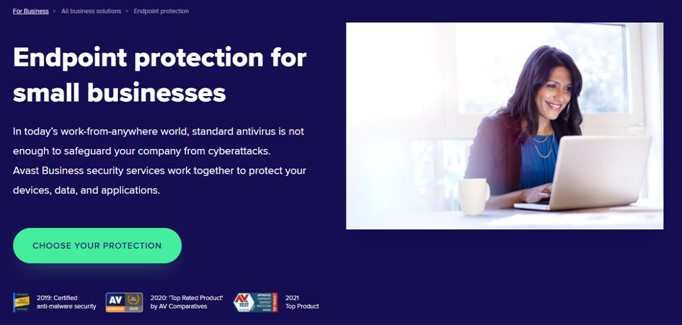 Avast Business Antivirus Pro Plus comes in second place in our list of the best endpoint protection software because it offers a variety of tools to its users, including antivirus, firewall, anti-spam, email protection, and sandboxing apps. It also contains Sharepoint and Exchange Protection, as well as additional tools for server maintenance. It's also worth noting that Avast Business Antivirus comes in two versions: Simple and Pro Plus. According to the AV Real-World Protection Report, the Avast antivirus engine can prevent 99.7% of threats and is one of the best antivirus solutions available. This is demonstrated by the fact that millions of users worldwide have installed the restricted features free version of the software (for personal use).
Features: 
The standard license is valid for one year.

Remote management of client PCs is possible.

Seven levels of protection, including AI and ML modules.

The support team is available 24 hours a day, seven days a week, by email, phone, and chat.

Identity and privacy protection.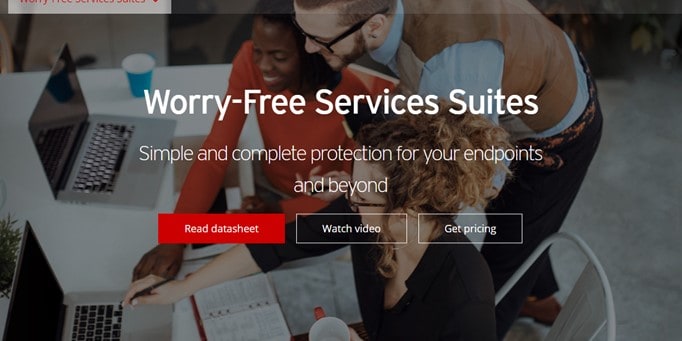 Trend Micro Worry-Free Services Suites are next on the top endpoint protection software list. This integrated software helps to protect all Windows PCs and servers, as well as macOS computers. It also works with Android and iOS devices. The antivirus module employs a real-time threat protection paradigm and can detect many types of malware, ransomware, and cryptocurrency mining operations on your PC. Using machine learning algorithms and behavior analysis, this software may stop dangerous behaviors of unapproved apps and secure endpoints. It also works with cloud-based services like G Suite and Dropbox. Unfortunately, it does not currently support Linux computers, which might be a significant drawback if you own Linux machines.
Features: 
Supports various platforms, including Android, iOS, macOS, and Windows.

Allows complete disk encryption and security for cloud apps.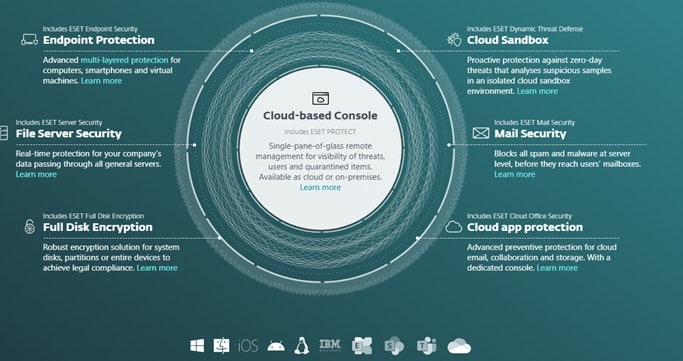 ESET PROTECT is the next best endpoint protection software on the list, and it was designed with small and medium-sized organizations in mind, covering both Windows and macOS. It currently supports Linux, Android, and iOS platforms with restricted settings. Users will receive an innovative Host-based Intrusion Prevention System (HIPS) to prevent malicious activity and possible dangers within your network. This software features a File Security module for Microsoft Azure and Windows Servers and the ability to analyze OneDrive storage and Virtual Machines for connectivity to your network. ESET PROTECT is an endpoint security antivirus designed to monitor and assess all apps installed on client computers. Any possible threat that behaves similarly to ransomware will be stopped. The emphasis of this software is always on browsers, Flash, Java, document readers, and other easily exploitable software.
Features: 
Multiple platforms are supported, including Windows, Mac, Linux, Android, and iOS.

It is simple to use and enables remote installation.

Mail Security on all of your network's PCs.

Cloud Sandbox is available for testing questionable samples.

Encryption of all system drives and partitions.

Cloud Tuneup Pro is a fantastic app that allows users to optimize and manage any system remotely. One of the most significant advantages of this app is that the user does not need to be physically present in front of the system to optimize, evaluate, maintain, and clean it. Here are some noteworthy features that make it one of the must-have apps for your computer. It also includes additional minor but crucial tools that enable the IT admin or principal user to reboot, switch off, use Command Prompt, and perform other similar actions on a remote computer in a separate place. This software summarizes the present PC and other systems linked to its account, even if they are on a separate network. It displays the current CPU and memory use of all systems. Other features include deleting temporary and garbage files to free up storage space and improve speed.
Features: 
App Manager can let users identify all of the apps installed on their system and even uninstall them.

The Disk Analyzer Pro module offered file management.

Advanced System Protector assists in the removal of malware and other possible dangers.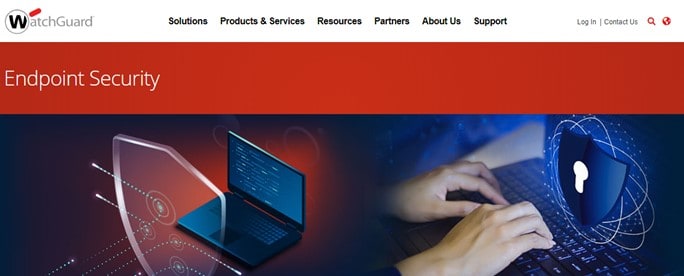 Panda WatchGuard Endpoint Security is the next best endpoint protection software. This outstanding app protects the system from ransomware, file-less malware, phishing attempts, and PUPs. All of the app's components may be changed and adaptable to allow exceptions. The software employs a remote cloud interface, which means it does not need to be installed and can be administered effortlessly. Admins may see exactly what is going on in each client system and manage all endpoints without physically being present. Although it supports various platforms, most features are only available on Windows.
Features: 
Multiple platforms are supported.

Patch management and subnet detection.

DNS filtering solutions.

A unified cloud-based platform.
Conclusion:
Choosing endpoint antivirus security software for your firm is a critical and tough decision. These apps feature a centralized dashboard for controlling, managing, cleaning, and optimizing all endpoints. It also assures that the command retains a small number of staff. Installing a single-point antivirus on each PC, on the other hand, would take forever, and the admin would be unaware of any modifications made by an individual user.
These apps are not free, and the fees vary depending on the time of the service and the number of PCs. However, the best thing about selecting one of these apps is that a trial version allows the user to assess and see whether the software meets the organization's requirements.