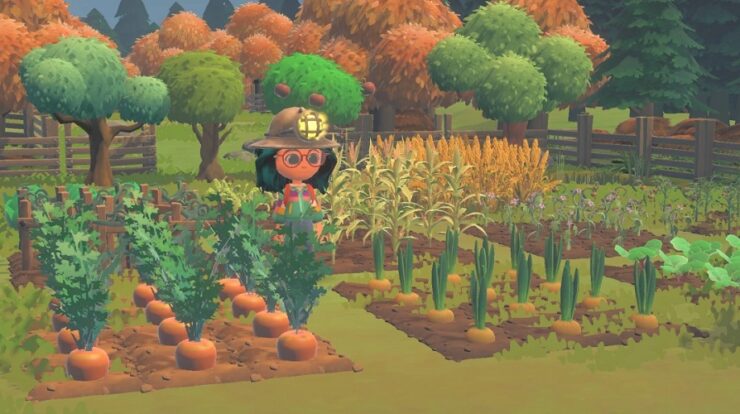 Farming games are one of the gaming genres that will never go out of style. Farming games are popular among people because they offer simple entertainment and fun. People prefer to sit back and plan out their farming approach in these games. Because it is a popular genre, games are of varying difficulty levels. Each variety is available, ranging from casual farming games for entertainment to serious farm simulators that reflect the everyday real-life issues that farmers confront. While the video and immersive quotients vary, most games have the same premise: players must sell livestock, harvest crops, and care for the farm. We've compiled a list of the best farming games for Android and iOS. If you enjoy farming, explore all the excellent games on our list.
Top Farming Games For Android & iOS
Here are some of the best Farming Games that might help you.
1. FarmVille 2
FarmVille is widely regarded as one of the best-designed farm games available. FarmVille 2 is its successor; in many ways, it is superior to FarmVille. The successor gives players more options for customizing their farm. With this game, players can explore the farm and build the structures they want, such as windmills, stables, storage sheds, gardens, etc. It is one of the best farm games for mobile right now, with various options for adventures, quests, and challenges to gain prizes. In addition, some animals may be raised and traded. Overall, the game is exciting.
2. Township
Township has to be one of the most well-known farm games ever. It features nice visuals, which is sometimes the case with farming games. The developers have meticulously crafted the characters in the game to give a fun and uplifting factor. You have total control over how your city is created as a user. One of the game's best aspects is that your modest farm will grow and eventually become a town as you progress. If you're interested in that, there is much room for progress.
3. Hay Day
This game was released in 2012, and the developers continue to give frequent updates to keep it exciting. In this farm game, you may engage in regular tasks such as growing crops and exchanging commodities with other players to progress. The game lets players innovate as they can grow new plants and animals on their farms. In addition, the developers add diamonds and decorations material every holiday to make everything more exciting. As a result, this is a decent game that you can play.
4. Big Farm: Mobile Harvest
Big Farm: Mobile Harvest is an excellent choice for a game that allows you to engage in industrial agriculture. It is a fantastic farm simulator with great attention to detail. For example, the game's seasons change, influencing the appearance of your farm. As a result, you will need to take special care of your crops and cattle. You may also play this game online with other people. It's fun since you also tend to care for animals. So make sure to look into it.
5. Zombie Farm 2
When most farm games follow the same premise of growing a farm, selling livestock, growing crops, and so on, Zombie Farm 2 takes a slightly different approach. While you can do all of the farm activities, such as selling livestock and growing crops, in case you get bored, you can launch a zombie attack on other farms. So, when you're tired of being a good farmer, you can start invading other farms and cities with zombies. The game then lets you decorate your farm with panic gravestones and mausoleums. The best part is that it is constantly updated, so you will never get bored.
Download: Android
6. Blocky Farm
Blocky Farm is one of the best farming games for people who enjoy voxel-style games. It immediately brings to mind Minecraft. You may engage in fun farm activities like fishing, caring for pet animals, and developing your farm. There are also some spectacular farming competitions to enjoy.
7. Big Little Farmer
Big Little Farmer is the next game on the list, and it is a freemium farm game that is incredibly exciting and fun to play. It enables you to dig, cultivate crops, raise animals, and gather their milk and eggs. You may sell everything to obtain coins and earn more money. It would be best to gather more to progress to the next levels. The gameplay is basic and straightforward, and you will certainly enjoy it. The gameplay is similar to FarmVille, although this is not a deal breaker.
8. Farm Story
Farm Story is an amazing choice for a farming game with strong community support to enjoy with your pals. This game lets you create a paradise planet where your imagination is the only restriction. You can grow whatever bizarre plants and animals you want on your farm. Even better, you can create some fun creations by breeding animals. Then it lets you trade the vegetables and fruits you grow with your friends. Overall, it's a fantastic farm game.
The Bottom Line:
Finally, these are the best Farming Games for iPhone and Android users.