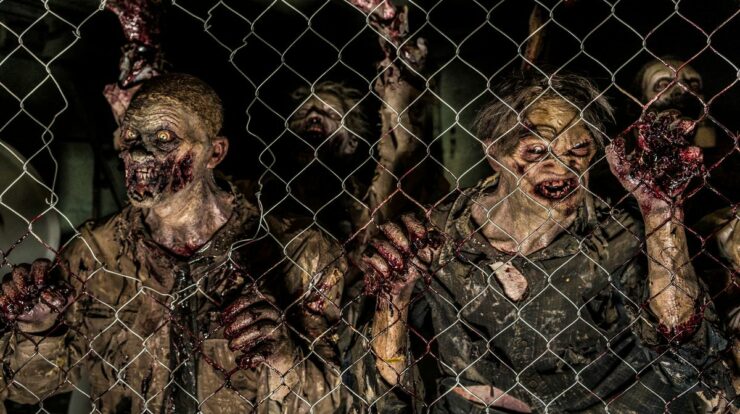 What is the worst possible outcome for humanity? It may have been the efforts to entertain this idea that inspired someone to develop the concept of zombies. What if humanity is not annihilated by an extraterrestrial entity, Armageddon, or an out-of-control natural disaster? What if a single virus infects us so that we become each other's greatest fear and destroy all we've created during our existence? The majority of zombie-themed shows base their stories on this premise. Because else would we be compelled to cannibalism? That's a great lot of queries! If you often contemplate such matters, this is an excellent time. Numerous movies, shows, and animes are being produced in this genre. The following is a selection of excellent zombie shows now accessible to watch on Netflix.
6+ Best Zombie Shows On Netflix
Here are the best Zombie Shows on Netflix. So, let's get started.
1. Kingdom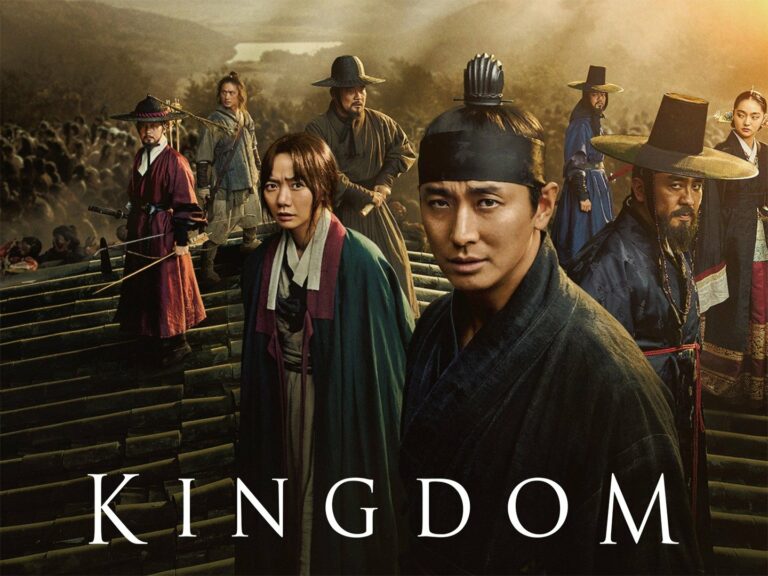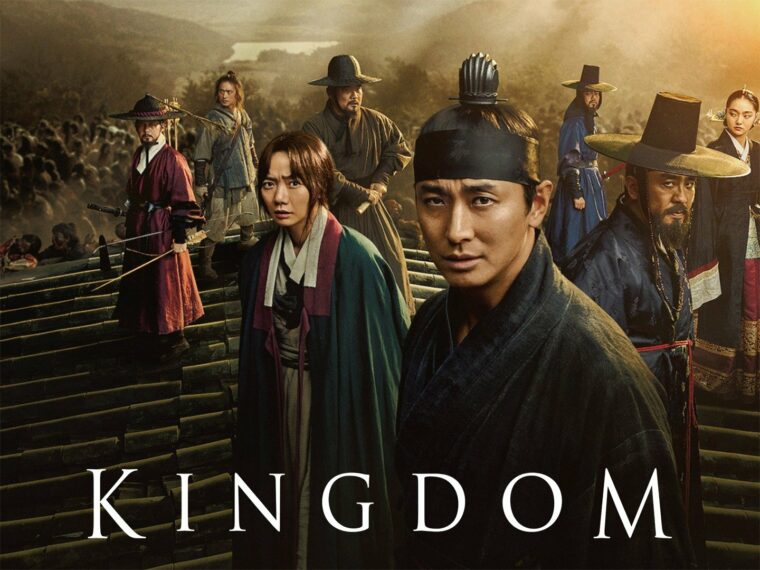 Korean cinema is gradually taking over the world, but it's occurring more quickly than we realize. And the reason for this rise is the exceptional quality of their shows and stories. When considering zombies, the imagination immediately travels to a post-apocalyptic world in the near or distant future. "Kingdom" is set in the past. It is set somewhere between the end of the 14th century and the beginning of the 15th and follows the political turmoil at the court of Crown Prince Yi-Chang, who must assume the throne after his dad inexplicably becomes ill. The prince is kept in the dark about the cause of his illness. Finally, it is announced to the populace that the king has died and that Yi-Chang will replace him.
One night, Yi-Chang sneaks into his father's room and discovers that he has turned into a zombie. After the king's presumed demise, the story weaves in more details about the intrigues and backstabbing at court. Finally, the prince must defend himself and his country from a disease that can potentially destroy everything, as well as from power-hungry humans who may use the disease for their advantage. The Netflix has renewed the show for a second season due to its high critical acclaim and immense popularity. If you have not yet started watching Korean dramas, this may be a good place to start.
2. The Walking Dead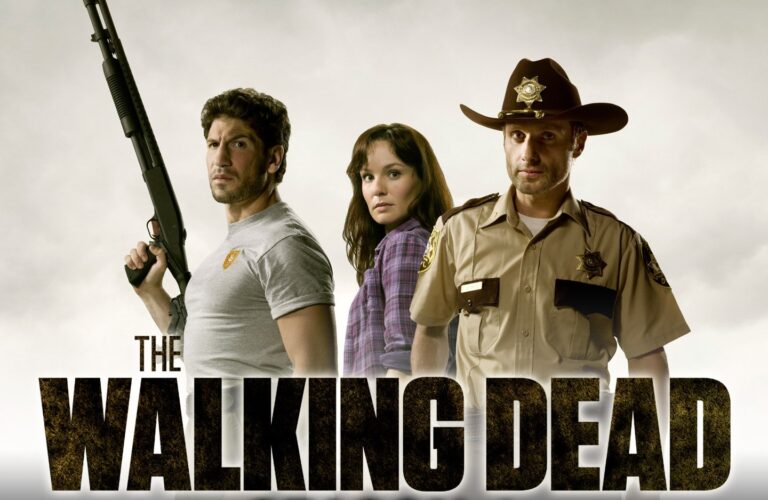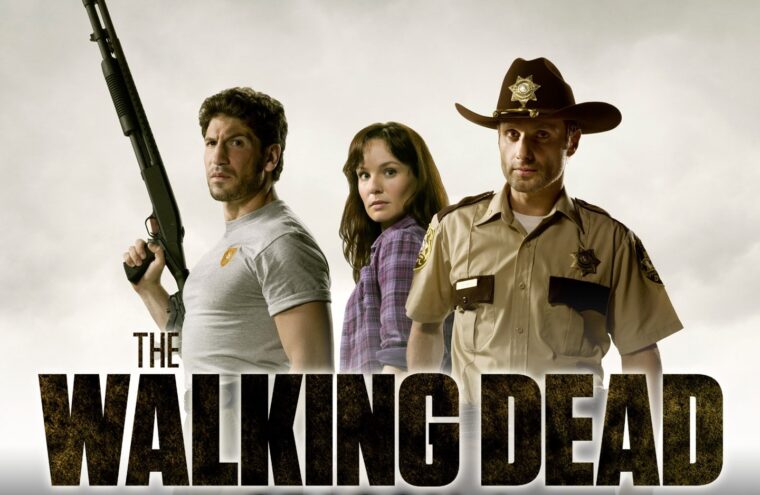 It's been over a decade since the premiere of 'The Walking Dead,' and if you haven't watched it, you dare not call yourself a zombie genre fan. However, there is a very excellent reason why, even after nine years, this is still one of the most popular zombie shows. Well, Rick Grimes, played by Andrew Lincoln, is a sheriff who was wounded in the story of duty and has been in a coma for an extremely long time. When he awakens, he discovers that the world has changed drastically since he saw it. At first, there's no one in sight; the whole area is vacant. Corpses then assault him. After seeing two survivors, he is informed that a virus has infected the planet and turned everyone into zombies. Rick sets out to find the whereabouts of his wife and children.
The story has gone a long way and has even spawned a spin-off, 'Fear the Walking Dead,' which is now in its fifth season. In addition, another spin-off is in development. The story that the emphasis of 'The Walking Dead' is less on the horror factor and more on the study of human nature is what sets it apart from its competitors. Rick and his group of survivors face a variety of hazards throughout each season, most of which originate from other humans. As you watch this show and its antagonists, you will discover that if humans are allowed to revert to their primal state, they are much more deadly to each other than zombies.
3. Santa Clarita Diet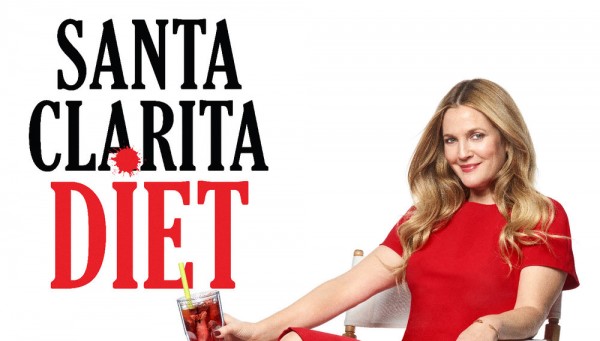 You should watch this Netflix original comedy show if you haven't already. It chronicles the story of Sheila (Drew Barrymore) and Joel Hammond (James Hammond) (Timothy Olyphant). They began dating in high school and have been married for 19 years. That is a very long time for any couple, and they have certainly had ups and downs. However, they are real estate agents, have a teenage daughter who is not particularly troublesome, and reside in a peaceful area in Santa Clarita. Oh, and their near neighbors are also police officers. This is a crucial point since the Hammonds must avoid suspicion to succeed in what they are about to do.
One day, Sheila suddenly becomes ill. She vomits so often that one of her organs is expelled. After cleaning herself, she feels good. Better even! Nevertheless, something is awry. She is without a heartbeat. When she slashes her hand, no blood flows, and she needs human flesh to feed. Her condition is diagnosed as being that of a zombie.
4. Dead Set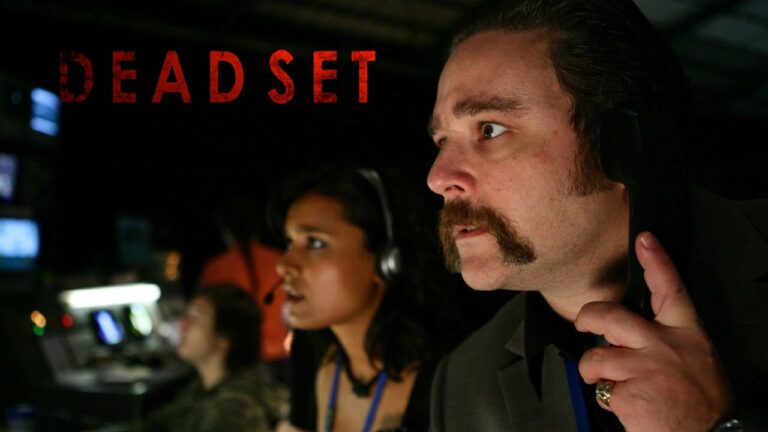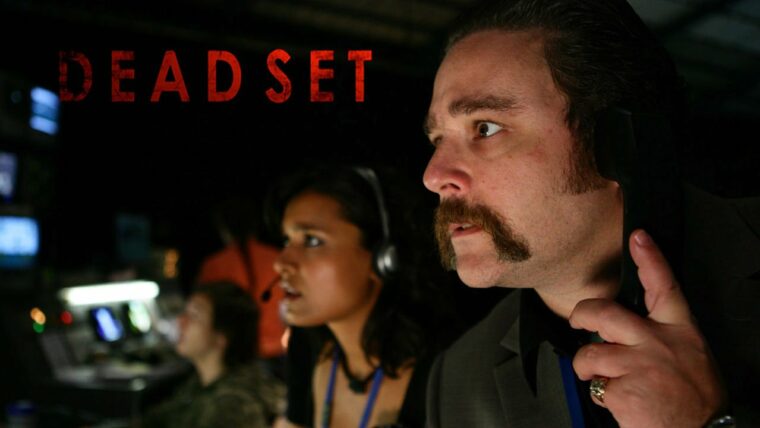 "Big Brother" was one of the most popular reality TV shows. The show assembled a group of celebrities secluded from the rest of the world in a safe house and was given a maximum number of days to survive to win the reward. (If you're curious, the show ran for eighteen seasons until ending last year.) "Dead Set" is set in "Big Brother's" house. The show is the same. Inhabitants of the house are blocked off from the outside world; thus, they are unaware zombies have overrun the whole country.
The only remaining individuals are the participants and the production crew, and if they knew what was outside, they would not open the doors. But since they do not, when the day of eviction arrives, the doors must be unlocked. This time, rather than someone leaving, the zombies enter. The 'Big Brother' set is transformed into the 'Dawn of the Dead' set. If you like zombie horror and reality TV, this is the ideal treat.
5. Z Nation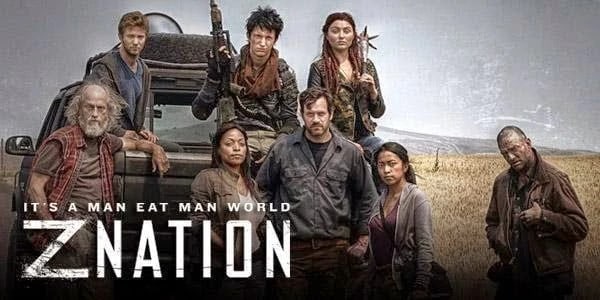 Well, this show is set in a post-apocalyptic future and begins three years after a virus has pushed humanity to extinction. The final working lab of the California Center for Disease Control is attempting to work on a cure, and they may be close. The trouble, though, is that the cure is in New York. So a squad is sent to traverse a world overrun with zombies and bring back the cure. Regarding this, the individual is Alvin Murphy.
Before the outbreak, he was incarcerated in the Maine naval jail. He and two other detainees participated in an experiment in which they were each administered a vaccine. Murphy concludes that he was able to survive a zombie onslaught due to this vaccine. This gives him the sole hope for humanity's survival. However, this is not the end. There is much more that nobody knows about. And since I do not want to provide any spoilers, I will stop here. The show ended its run with a total of five seasons in 2017. Discover them all on Netflix.
6. iZombie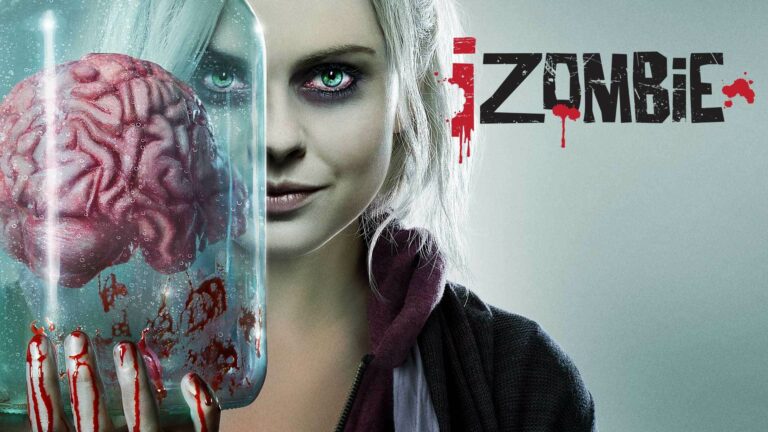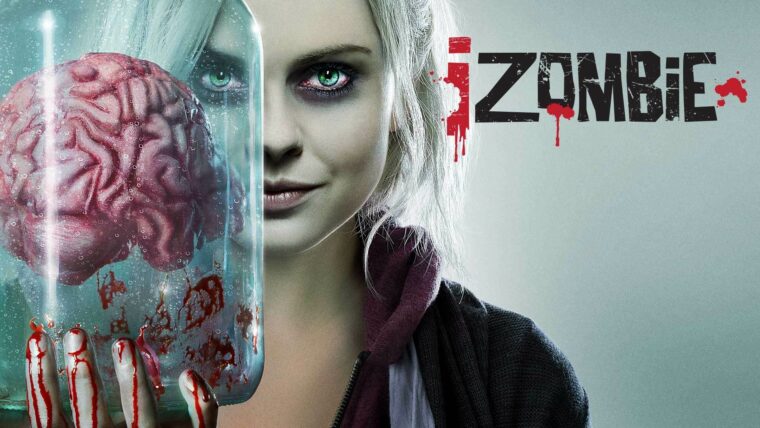 Olivia Moore is young, in a committed relationship, and has a promising medical profession. One evening, she attends a boat party and experiments with the new drug Utopium. The next day, she discovers that she has become a zombie! This development contributes to her confusion over her situation. She terminates her engagement and quits her job without informing anybody about what has transpired. Find a solution to fulfill her appetite, for if she doesn't, she'll turn into the traditional zombie you've seen in previous shows.
Her medical training enables her to devise a solution. She applies for a job in the mortuary, and all of her issues vanish. Also, she consumes the brains of the deceased to avoid killing anybody. She discovers that after consuming a person's brain, she may keep their memories for a little time. Olivia resolves to use her ability to assist in solving crimes. Meanwhile, her supervisor seeks a remedy for her condition.
7. All of Us Are Dead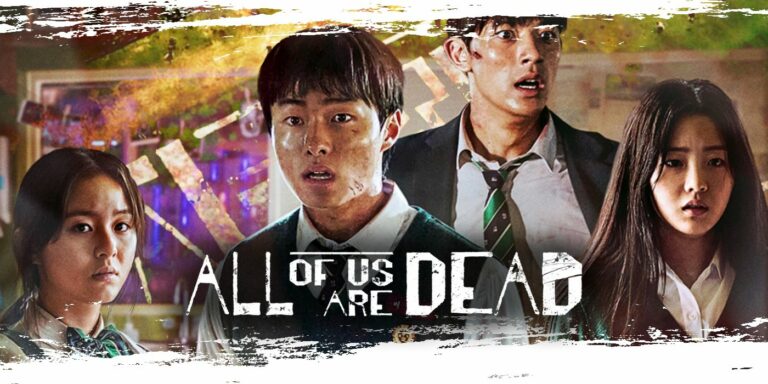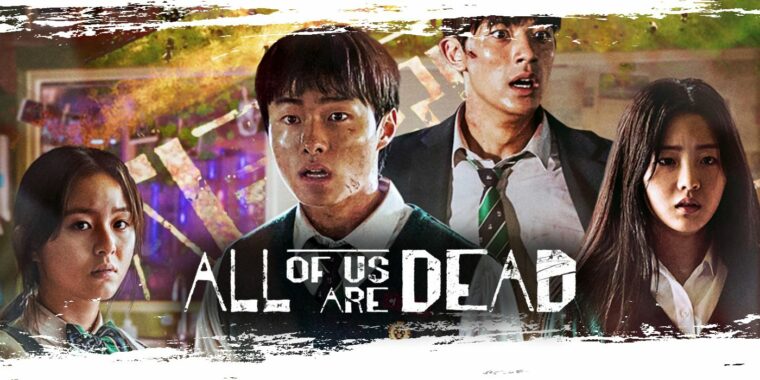 Based on the famous webcomic by Joo Dong-Geun, 'All of Us Are Dead' is a zombie apocalypse show created by Chun Sung-il, Lee Jae-kyoo, and Kim Nam-Su. The story centers on a high school where botched science experiments have fatal results when zombies overrun the campus. As the situation spirals out of hand, the students are forced to fight for themselves due to a lack of communication with the outside world and an absence of supplies. The only weapons these youngsters have in their fight against the undead are their resolve to fight and any tools they can collect to protect themselves from the relentless and violent assault launched on them.
8. Glitch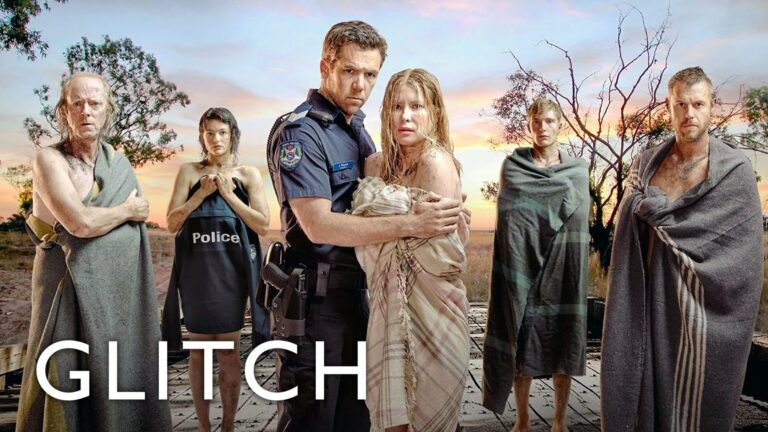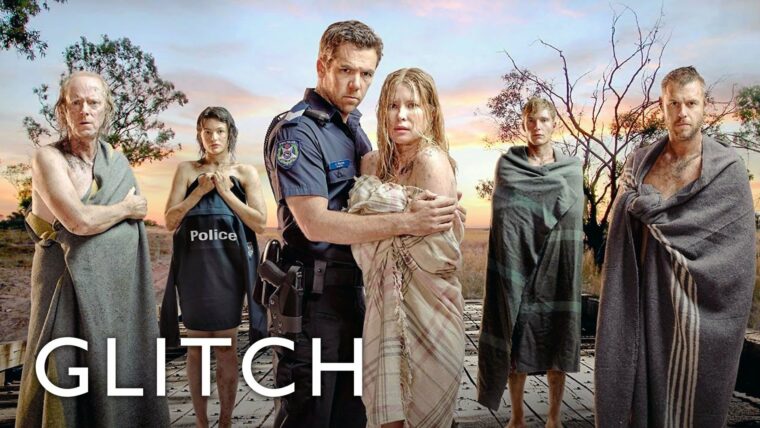 Again, this is not a conventional zombie show since it focuses on the resurrection of the dead. The Australian series 'Glitch' is set in the village of Yoorana, where seven individuals suddenly return to life. James Hayes is the town's sheriff, and he discovers this unsettling occurrence while on duty at the local cemetery. Seven individuals who have risen from their graves and are in full health appear before him. But they've no idea where they are or who they are. It is as though their whole brain has been erased. Hayes is aware that a situation of this sensitivity should not be made public, but he must determine who these individuals are and what brought them back. He enlists the aid of a local physician to conceal the information. This show has released two seasons, and both are accessible on Netflix.
9. Black Summer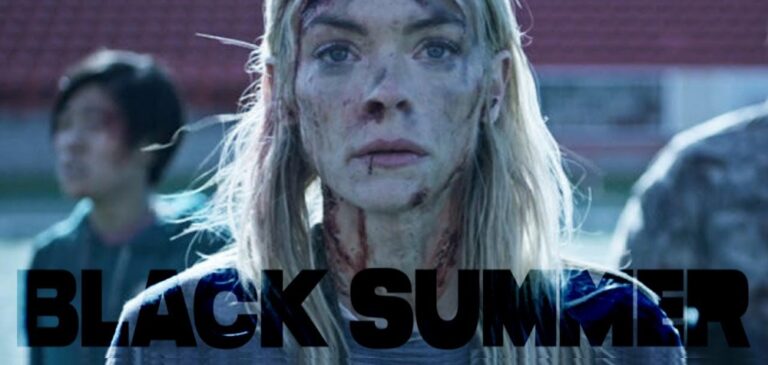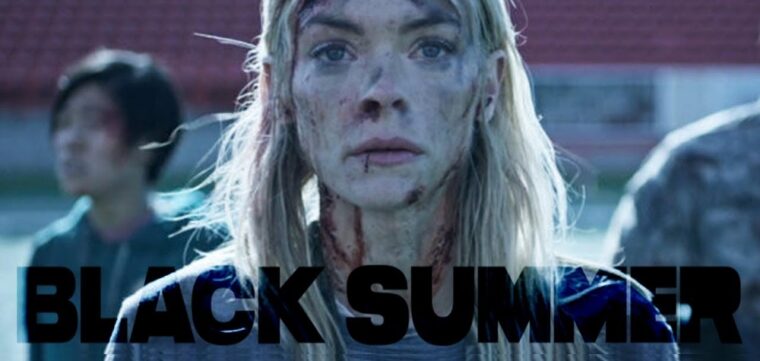 The show has not yet been released. Therefore, consider this a warning. Before you plan to binge-watch the show the day it premieres, you may want to watch 'Z Nation,' another Netflix original series. This series' world is shared with 'Black Summer,' a precursor. However, in contrast to 'Z Nation,' which starts three years into the apocalypse, 'Black Summer' begins from the beginning.
It tells the tale of a lady who loses her daughter just as the zombie apocalypse spreads over the globe. She teams up with fellow refugees and prepares to infiltrate the dangerous world to find her daughter at any cost. Unfortunately, the run of 'Z Nation' has ended, and there are only five seasons, so you have ten days to complete the show (not that it will take that long, given how much of a binge-watcher you are!). In "My Bloody Valentine" and "Hart of Dixie," Jaime King played her performances, which plays the primary part. Justin Chu Cary, Kelsey Flower, Gwyneth Walsh, and Christine Lee round out the cast.
Also, Check:
Zombie Shows On Netflix Conclusion:
This concludes our discussion on the best Zombie Shows on Netflix. Of course, you need a reliable internet connection to watch these Zombie Shows on Netflix.