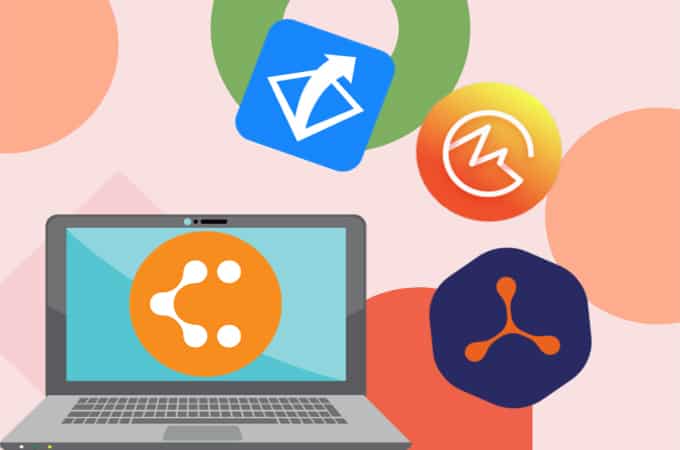 LucidChart is an all-encompassing platform for creating high-end diagrams, flowcharts, wireframes, etc. The software is widely used and renowned for having a plethora of templates and tools, making the process of creating convenient for the users. Although, nothing is perfect in this world; everything has a setback, and the same is true for Lucid Chart that fails to excel in many other aspects. For example, the software fails to work effortlessly with different Microsoft apps, and they work pretty slowly on the website. Additionally, LucidChart's freemium variant is somewhat limited, and the premium is relatively expensive, costing around $7.95/ per month. 
If you are one of those who were looking forward to using this software, but the setbacks come as kind of a bummer, then don't worry. You always have the option to look beyond the software. Now, if you are confused about what alternatives you should look for that must contain features like LucidChart, then worry not, as we have brought you some of the best LucidChart Alternatives, vowing to act as the best Substitute for LucidChart. 
Best Free LucidChart Alternatives For Online Diagram
All these Alternatives to LucidChart are affordable and replete with fantastic features and apps like LucidChart. Keeping in view the affordability issue, we have tried to compile some of the best LucidChart Free Alternatives. So, let's get started.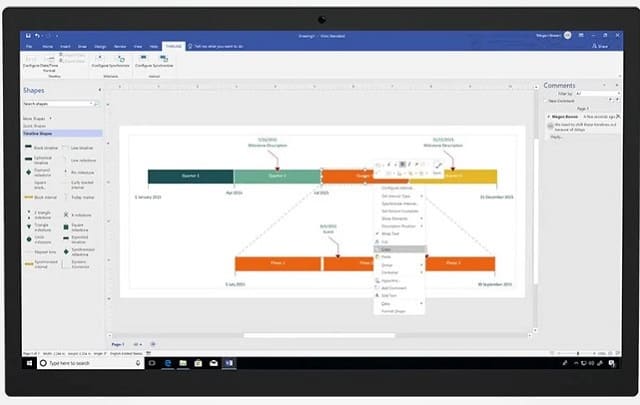 Microsoft Visio stands out amongst other LucidChart Alternatives. It is considered the best and the most powerful diagramming software and claims to provide great flexibility. Moreover, Microsoft Visio offers liberty to the users to create insightful diagrams that represent data vibrantly. 
Similar to LucidChart, Microsoft Visio also has a good collection of templates. Hence, choosing from a large variety of pre-defined templates for designing fancy diagrams within a calculated amount of time isn't an issue at all. 
As far as the collaboration is concerned, Visio is far better than LucidChart, and it is possible because of co-authoring features, annotation, and also Skype integration. In addition, the visual workspace software also has support for AutoCAD to increase the latest designs. 
Additionally, unlike 
LucidChart, Microsoft Visio is not free; however, the basic variant of Visio is worth just $5 per month. It is available on Windows, iOS, and the web.
Let's take a quick look at the pros and cons. 
Pros
It offers a great collection of templates.

Offers better collaboration

It has immense support for AutoCAD 
Cons
The integration of the stencil library is average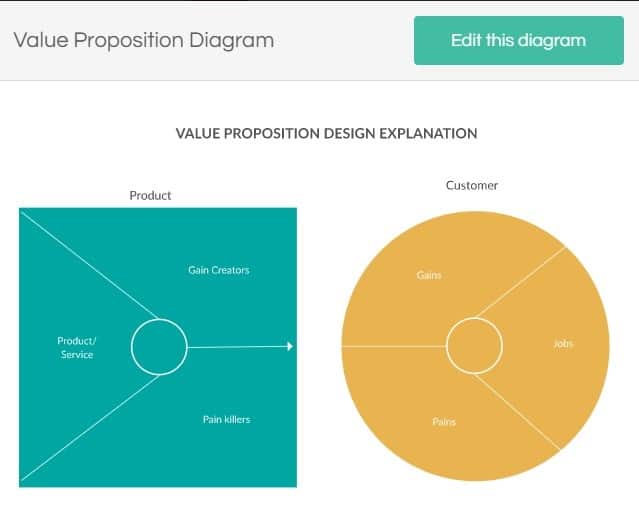 As the name suggests, Creately is one of the creative LucidChart Alternatives. The app is loaded with a myriad of features that may help create professionally designed templates, diagrams, and flow charts. Creately proves to be the best substitute for LucidChart for those who do not fancy LucicChart's collection of templates. In that case, Creately is one app you can count on, as it has got a great variety and library of templates. Moreover, the app is also loaded with a good roster of drawing tools capable of providing precise control.
Creately, like Lucid, it is accompanied by immense presets and themes responsible for introducing fancy customization into the mix. The software lets the entire team stay synchronized and communicate freely not to get confused. 
As far as the pricing is concerned, Creately offers a freemium version and the premium one. The premium one costs around $5 per month, which isn't much. Let's have a quick review of the pros and cons of Creately. Creately is available on macOS, Windows, Linux, and the web.
Pros
It offers a multitude of designed templates.

The drawing tools are easy to use.

It provides multiple presets and themes.

It provides seamless collaboration.
Cons
Importing SVG files is a bit of an issue with Creately.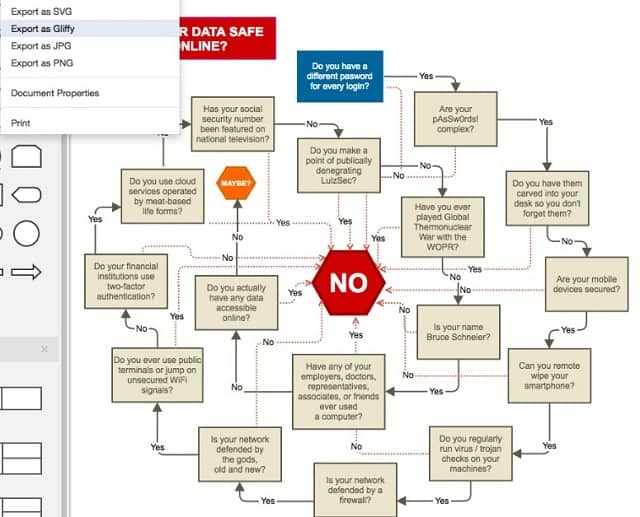 So, the first best LucidChart Alternatives on our list of best substitutes for LucidChart is Draw.io. It's, without any doubt, one of the efficient and better quality software to act as an alternative. It is full of features and has many tools to help create flow charts, UML diagrams, ER models, network diagrams, org charts, etc. 
The app works immaculately with its noted counterpart as long as the clean UI and convenient features are concerned. Drw.io seems to be leading in on other applications providing the same functions in terms of integration with other services enhancing team collaboration.
Moreover, Draw.io works perfectly with Google Drive and OneDrive to keep your data intact and accessible to other platforms. With Drw.io, it is also possible to share the work-domain with the Google G-Suite account. Similar to LucidChart, Draw.io also supports trustworthy offline features for you to be able to keep doing your work without any respite. 
Finally, the best quality of Draw.io is its affordability; the app is free of cost. Getting all these quality features for free is indeed a jackpot. Draw.io is available on platforms like macOS, Windows, Linux, and Chrome OS.
Let's review the possible pros and cons of Draw.io 
Pros
It has various features and a wide variety of tools.

It offers integration with other services.

It renders trustworthy offline features

It works comfortably with Google Drive and OneDrive.
Cons
Few diagrams do not work well.

Importing data is a bit problem here.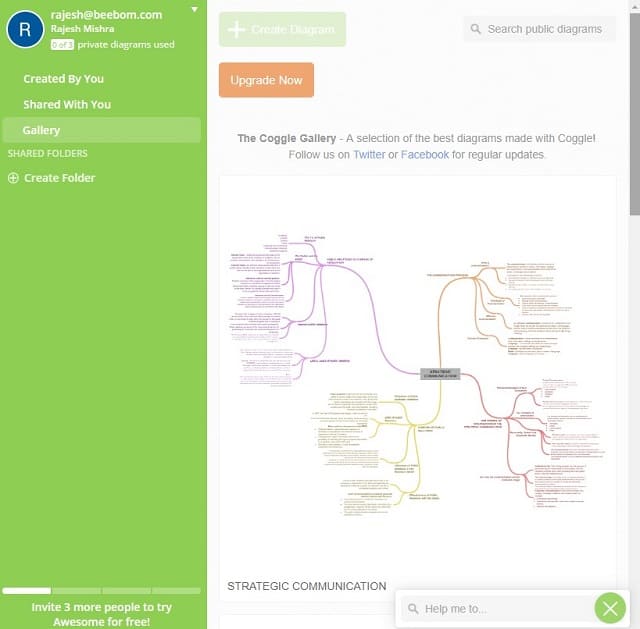 If you are searching for something basic, decent, and elegant in LucidChart's alternatives, then Coggle is the best choice for you. Though it is not as feature-packed as LucidChart, it performs the function of creating diagrams pretty well. Moreover, it also has a relatively better gallery of templates to get you started in an instant. The app is also better at collaboration, ensuring that the team stays connected and work efficiently. 
Coggle can also be integrated with Google Drive to keep the data intact. Moreover, features like auto-arrange branches, multiple start points, and over 1600 better-looking icons offer good customization. The web is the only platform Coggle is comfortable with, and it is also cheaper: the basic version idoes not cost any penny, but the premium version also costs about $5/ month.
Pros
It can work with the Google Drive

It has more than 1600 nice-looking icons

It supports auto-arrange branches
Cons
The note-taking style is not in vogue anymore.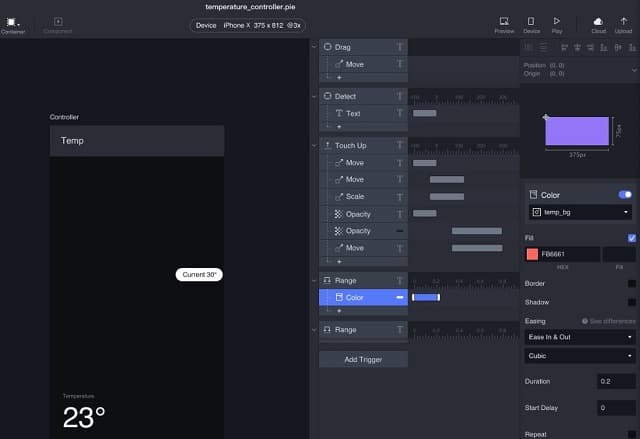 ProtoPie is one of the best LucidCahrt's alternatives in terms of customization. So if you are searching for a visual solution whose quality should be as good as the LucidChart and that is capable of creating a top-notch diagram, ProtoPie is the only solution in that case. 
The robust suite of tools can create high-quality prototypes. In addition, the operative integration allows users to import design tools from Sketch, Adobe XD, and Figma and work seamlessly on them.
Similar to LucidChart, ProtoPie is available for iOS and Android so that you could monitor your prototypes even on your mobile phones. The app is comparatively expensive. It does not render a free version, and the basic version is about $129 per year. 
Pros
It has an intuitive UI

It has a robust set of tools
Cons
It doesn't have a freemium version, and the basic version is quite expensive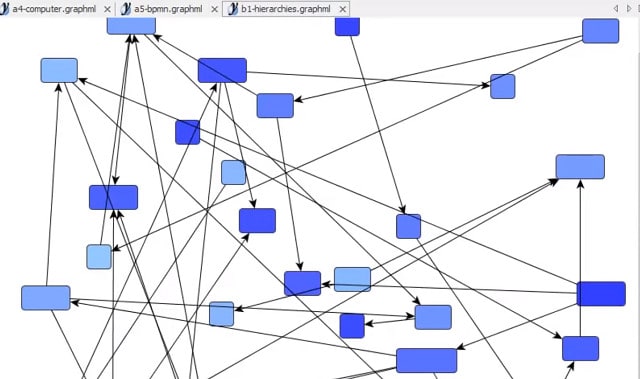 yEd is another great LucidChart Alternative. The app is perfect for anyone looking for a cheaper getaway to create diagrams that are near to perfection. The app supports a clutter-free interface and has a relatively wide range of tools. 
With yEd, it is possible to navigate, zoom comfortably, and print diagrams from the web with the help of an interactive web viewer. Moreover, the app offers excellent support for many file formats, including GEDCOM, GML, JPG, PNG, GIF. 
Pros
It has an automatic layout

It supports interactive web viewer

It has a clutter-free interface 
Cons
The user interface is old

It lacks customization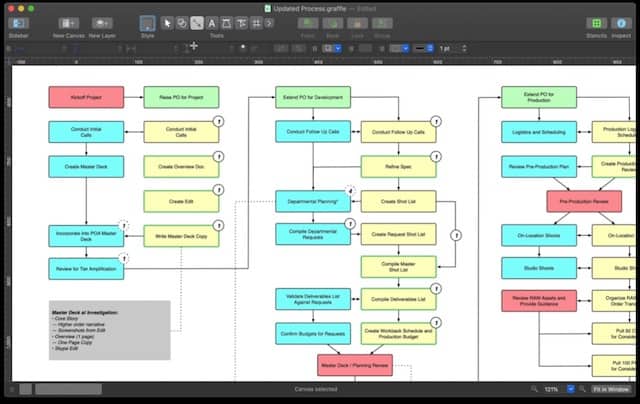 OmniGraffle is one of the most versatile and efficient LucidChart Alternatives. It has a decent UI accompanied by a decent range of pro tools. The app is also desirable in terms of flexibility. The unified sidebar with fast actions makes it convenient to group, ungroup, and renames objects. Moreover, the templates are also impressive. The best thing about OmniGraffle is that it offers a collection of reusable assets that can help you work more efficiently. 
It is confined to macOS and iOS only and is available for $12.49/ month. For using it on Mac, you can buy it for $249.99, which is a one-time payment.
Pros:
It offers a unified sidebar

It contains reusable assets

It has native apps
Cons
It is expensive

It requires a subscription for macOS and iOS apps.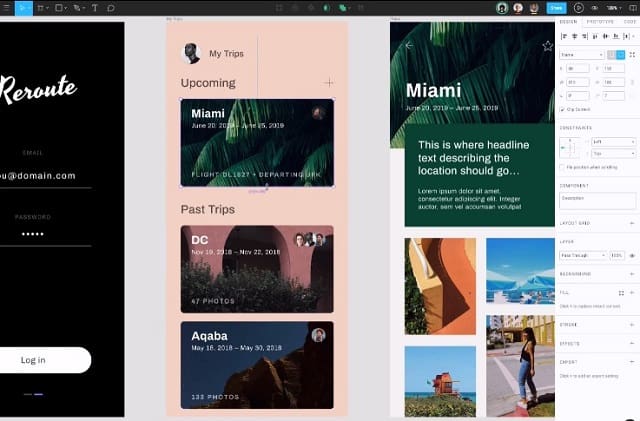 Figma is one of the best alternatives to LucidChart. The three main features that make it similar to LucidChart are:
Its refined user interface.

Convenience while using it.

The team libraries that make it more accessible.
Moreover, it is also possible to speed up the process with the help of reusable and scalable elements. 
Pros
It offers smooth collaboration

It offers effortless customization
Cons
It consumes more RAM storage.
Final Words:
With such great options, we hope you have opted for the most-suited LucidChart Alternatives. If you wish to use these apps for personal reasons, free apps will suffice. However, for professional reasons, we recommend you should use Apps like Creately and OmniGraffle.