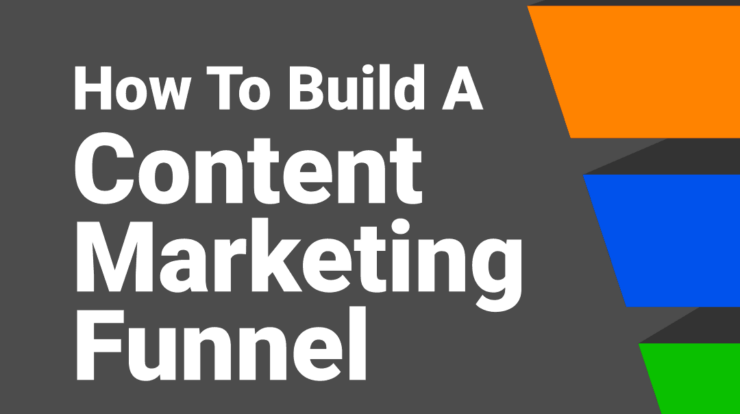 Best funnel marketing will be discussed in this article. You can create the most effective solutions in your sector and value propositions that no customer can refuse. Of course, spending money on content marketing, social media advertising, and website SEO optimization is a great way to attract and convert leads. However, if your audience can't find you in the first place, none of these efforts will be worthwhile. Using the appropriate top-of-funnel marketing strategies is the only surefire way to draw new clients.
The goals of awareness stage marketing will be covered in this article, along with the best methods for focusing on the top of your sales funnel. A quick review of the sales funnel's stages Consumers go through a process known as the customer journey while choosing which products to purchase. Basically, there are multiple stages to this procedure. Buyers analyse their problems at each stage, look into potential fixes, and find items that meet their requirements. They then weigh a number of aspects that could affect their decision before selecting a solution.
A system of numerous marketing initiatives that brands can utilise to guide consumers through the customer journey and ultimately convert them into customers is referred to in marketing as a "sales funnel."
A sales funnel will often concentrate on guiding customers through the following four stages of the purchasing process.
Awareness. Since this is the time when customers first become aware of remedies for their problems, the top of the sales funnel is referred to as the awareness stage. Top-of-funnel marketing's goal is to expose your material to new audiences so they can understand the value of your product.
Interest. Consumers will go into the interest stage after they are aware of your brand. It's your responsibility to assist customers in determining whether the solutions your company offers are the best fit for their needs throughout this stage of the sales funnel.
Decision. People make their investment decision at this point in the process. To make sure they're getting the greatest deal possible, they'll take into account price, delivery, packing, and even reviews. Make an offer that your website visitors won't be able to refuse while focusing on this area of the sales funnel.
Action. Buyers finally move into the action stage of the sales funnel after gathering all the necessary data. You either turn leads into customers at the bottom of the sales funnel or you lose them to your rivals.
Goals for the awareness phase of marketing
You'll find that there are many different top-of-funnel marketing strategies you can use to connect with your target market. These tactics all seek to achieve comparable results.
Building brand awareness and facilitating emotional buy-in are the two primary goals of awareness stage marketing.
Brand recognition
Building brand awareness is the fundamental aim of marketing strategies for the top of your sales funnel. Specifically, this entails presenting your company to potential clients.
In general, these tactics will educate customers on:
your product's capabilities
What needs your product can fill for them
Why your product differs from what your rivals are selling
Emotional support
Based on a variety of factors, consumers decide which companies to support. Additionally, many of these criteria, according to study, are emotional rather than logical. As a result, the second goal of top-of-funnel marketing is to enhance your brand's reputation in a way that encourages customers to purchase your goods.
Utilizing awareness-stage marketing, you can:
Increase brand reputation and trust.
Establish corporate ideals that matter to your target audience and put them into practise.
Highlight the advantages of your audience becoming a client of your business.
Talk about the dangers of clients picking an alternative to your offering to solve their problems.
8 marketing strategies for raising awareness
It's time to go to work once you have a clear notion of what you hope to accomplish with your top-of-funnel marketing initiatives.
The following strategies are all fantastic options you may use, whether your goal is to raise brand awareness, attract new customers to your business, or highlight the advantages your audience will experience as a result of choosing to use your brand.
1. Educate the audience about your products without sales pressure

In general, aggressive sales techniques don't work well with customers who are still in the awareness stage.
Sure, a limited-time discount or a tailored offer sent at the ideal time are both excellent strategies to influence bottom-of-the-funnel customers' choice. But forcing someone who is just starting to consider their options into buying something can harm your brand's reputation with that customer.
In part, this is due to consumers' mistrust of advertising. Less than one in five consumers believe advertisements to be very trustworthy, according to Nielsen's 2021 Total Audience Report.
Given this, employing aggressive sales tactics on sections of your audience that are still in the early stages of the customer journey is likely to harm your business's bottom line and the reputation of your brand.
You can resolve this problem using top-of-funnel marketing. Create instructional material first that informs readers about goods and services without pressing them to make a purchase. After all, Edelman's 2022 Trust Barometer states that the best way to increase brand trust is to provide high-quality content.
Transparent Labs is a great illustration of this strategy in action. The brand actively invests in awareness-stage marketing to attract new customers because the company provides supplements. The business makes it incredibly simple for potential clients to "stumble into" its material thanks to a robust blog section that covers a wide range of fitness-related topics.
The method taken by Transparent Labs promotes value over product marketing, however this is not the aspect that stands out the most.
For instance, the company offers users a wealth of useful tips on how to reduce fat and gain muscle in its 8-Week Guide to Body Recomposition guide. The fact that only three sentences—out of the article's 4,000+ words—discuss Transparent Labs products is particularly notable.
As you can see, this goes a long way toward informing readers about pertinent solutions to this particular problem. However, it does not compel website visitors to buy anything.
It emphasises spreading product awareness instead. Additionally, it makes sure that customers have a favourable impression of Transparent Labs and start to regard the company as a reliable source of information that is actually beneficial (whether they currently plan on buying a supplement or not).
2. Provide actual, actionable solutins in you content


Adding value is the key to effective content marketing at the top of the sales funnel. It involves educating potential clients and providing them with insider knowledge of your industry. Also check keyword research tools
You greatly increase the goodwill and trust of your brand when you apply your knowledge to assist people in overcoming a genuine problem.
Some businesses actually go so far as to provide information that can be viewed as a threat to their main offering. These businesses are aware that at the very top of the sales funnel, being perceived as a helpful buddy who leads your audience toward a solution is more crucial than talking about what you can do for them.
You can see how strongly the marketing team for the company has embraced this idea by looking at Scott's Cheap Flights' guide to finding low-cost flights.
The post is a 3,600-word masterclass in simplifying a complex problem for a readership that enjoys travel but may have tech difficulties.
The latter argument, however, is never explicitly stated in the post. It does a great job at letting the reader draw their own conclusions.
3. Segment visitors by the content they red
You can connect with brand-new customers who are part of your target market by using top-of-funnel marketing. However, it also affords you the exceptional chance to enhance the earlier stages of your sales funnel to guarantee the ideal outcomes.
It accomplishes this by enabling you to divide up your audience into groups according to the material they have engaged with. This is another funnel marketing.
In essence, you can develop specialised landing pages optimised to meet their problem points and areas of interest when you know what blog posts certain web visitors have read.
Most website visitors don't convert on their first visit, according to studies. Therefore, you will have to put in a lot of effort to create opportunities for additional touchpoints, regardless of how excellent your marketing during the awareness stage is.
On the other side, it offers you the chance to keep spending money on brand recognition even after website visitors have departed without buying anything or signing up for your newsletter.
4. Give audiences a reason to follow and interact with your brand
When creating a sales funnel, make sure that your marketing initiatives motivate customers to engage with your business, especially at the awareness stage of the funnel.
Many internet users, according to Statista, utilise social media to interact with brands and branded content. In reality, 29.3% of individuals use social media to stay up with trends, 31.1% use it for amusement, 27.7% use it to get ideas for things to do and purchase, 26.2% do product research, and 22.7% use it to get information from their favourite businesses. Also check digital marketing companies brazil
These figures demonstrate the power of social media in maximising the effectiveness of your awareness-raising marketing campaigns.
Basically, you may utilise social media to provide information that appeals to and amuses your target audience. And even if consumers don't know much about your brand (yet), they will probably become intimately familiar with it if your content strategy is designed to foster relationships and constantly deliver value.
Farrow & Ball is a fantastic illustration of a company that puts a lot of effort into producing top-notch top-of-funnel content. This business made the decision to make its Instagram account into a one-stop shop for design inspiration that helps individuals make the most of their homes, realising that most people aren't especially excited about paint and wallpaper.
The brand provides its fans with content that goes beyond mere aesthetic appeal with posts like the one above. Even when customers aren't actively decorating their homes, it offers useful advice and value to keep them coming back for more.
Nevertheless, a significant portion of Farrow & Ball's followers will visit the brand's Instagram page the following time they consider painting their walls because of this awareness-stage marketing tactic. By doing this, they have the best opportunity of descending the sales funnel and eventually becoming consumers of the brand (be it near or far). This is another funnel marketing.
On its Instagram account, Mindbodygreen also engages in a comparable practise. Even though the company specialises on health coaching and education, it recognises the value of social media in creating a successful sales funnel.
The company often offers Instagram followers fresh and useful content through its attractively designed social media postings. It then drives followers to its website, where it moves them farther down the sales funnel, hoping to acquire leads and nurture them into paying customers, after it has successfully attracted user attention (and established its credibility).
5. Humanize your brand vioce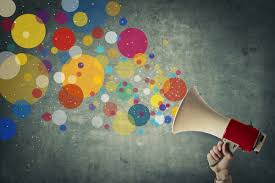 People desire "human" brands. Making your brand voice as friendly as you can will thus help you maximise the top end of your sales funnel.
In order to learn what customers thought about social media and how brands use it, Sprout Social polled 1,000 consumers in 2019. According to the findings, 78% of consumers sought for branded social postings to feel a connection. What's even more intriguing is that honest content that humanises brands turns out to be the key to developing relationships with consumers.
So it's a good idea to seek for ways to humanise your voice given that your audience wants to understand your business beyond just what it sells.
Becoming more outspoken about the principles that guide your company is one approach to do this.
For instance, GILI Sports advertises on its homepage that it would donate a portion of the proceeds from each board sold to organisations that support the ocean and marine life. This is another funnel marketing.
The beautiful thing about this company's strategy is that it prevents its brand values from degenerating into empty promises. Instead, the creator provides frequent updates on how the business carries out its commitments. One of these improvements can be seen in the video that was uploaded to GILI's Facebook page at the start of 2021.
Another method to humanise your brand voice and enhance the efficiency of your top-of-funnel marketing is through transparency. Show prospective customers that your business is a likeable entity that is striving to be the greatest version of itself.
On its website, The Body Shop informs customers about its packaging and future goals. It doesn't fudge the truth. For instance, it notes that 68% of its packaging is only minimally recyclable and that the company is aiming to create entirely recyclable items. The company is also upfront about the fact that its current replenishment programme only supports eight goods.
This method of transparency is excellent for marketing at the awareness stage because it enables the business to connect with environmentally conscientious customers without making commitments that it can't keep.
And The Body Shop won in more ways than just branding. By adopting an open strategy for top-of-funnel marketing, the business also draws in customers considering long-term commitments, ensuring that each new client has the best opportunity of developing into a devoted customer and outspoken brand defender.
6. Promote your blog posts across multiple channels
Reaching as many prospective buyers as you can is one of the key goals of awareness stage marketing. Therefore, your sales funnel needs to use tactics that enable you to reach these consumers with your content as efficiently as possible. This is another funnel marketing.
One method to do this is to increase your audience by spending money on multichannel promotion. Publishing blog posts is a fantastic strategy to draw readers. It's not always the quickest approach to guarantee conversion, though.
Try cross-posting on social media sites where your target audience is present as an alternative (PEW Research is an excellent resource for finding social media usage statistics based on demographics data). Then, you may spend in paid promotion, as Hubspot did for its most recent content marketing templates, to increase the likelihood that your material will be noticed by your target audience.
7. Highlight your USP and company values with sales copy
This is another funnel marketing. It's important to maintain in mentality that merely getting people to your website or social media pages won't suffice as you invest in and optimise your brand's inbound marketing. Additionally, you need to make sure that when they get there, they are completely astounded.
To do this, put a lot of effort into making sure that your company's principles and unique selling proposition are reflected in persuasive sales copy like the one employed by Cocoon Tea Artisans. Also check business cards
Emphasize the advantages you provide to customers.
Use conversion-optimized CTAs to persuade website visitors to take action.
Investigate various formats. For instance, survey results indicate that 73% of consumers prefer explainer videos to text to learn about products.
8. Build a community that focuses on problem-solving rather than sales
People today must sift through numerous options before locating the ideal answers to their problems. The process typically takes a lot of time and effort. As a result, when making purchases, many consumers decide to pay attention to peers, influencers, and industry professionals. This is another funnel marketing.
You can now apply this information in a variety of ways to raise the efficiency of your marketing during the awareness stage. However, one strategy that marketers frequently overlook is the development of communities that make use of your brand's expertise to address consumer issues without pressuring members to buy your products.
For instance, Aura accomplishes this through a Facebook group where it offers free training to Amazon sellers on how to increase conversion on the sales platform.
Reaching audiences in the top portion of your sales funnel can be challenging even though consumers are spending more time online (or expensive). Especially if your marketing strategies for the awareness stage aren't designed to maximise results while minimising expenses.
Fortunately, the top-of-funnel marketing strategies outlined in this manual provide a strong foundation for developing brand awareness.
You'll see excellent results if you take the time to select the suggestions that will work best for you (or even better, combine as many of these tactics as you can).
These results won't appear immediately, of course. However, it's okay. Your best bet if you're looking for quick gains is to take these actions and spend money on paid advertising.
It's true that it might not be the most affordable way to publicise your business. However, it will guarantee that the impression you make on your audience ensures a prosperous future for your company.