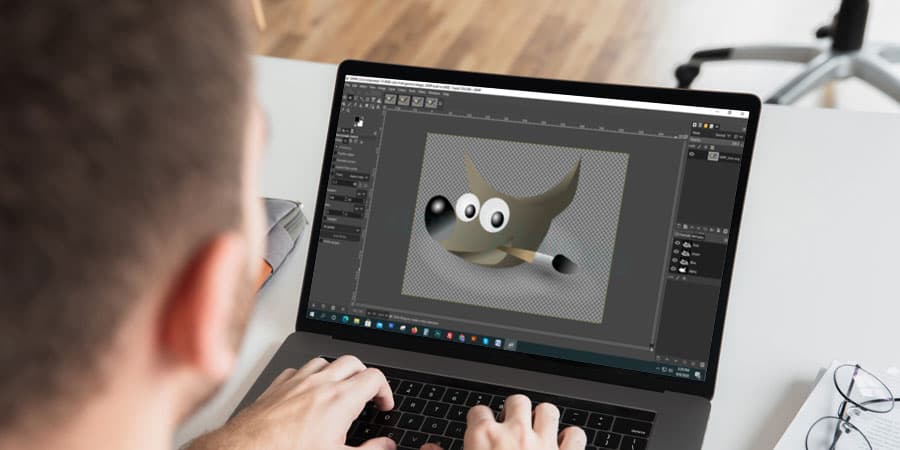 The GIMP is acronym for GNU Image Manipulation Program. This is a freely distributed program for carrying out tasks, including photo retouching, composition, and authoring. The app can be used as a basic paint program, an online batch processing system, a considerable production image renderer, and an image format converter. It is free and is an open-source image editing software, accompanied by a significant collection of professional-quality features along with the gimp tutorial that is capable of competing with Adobe Photoshop.  Moreover, with the help of GIMP photo editor, users can conveniently fine-tune images and come up with artwork right from scratch. When comes to the user interface, it is quite simple, attractive, and the users can conveniently access all the tools and features. The advanced scripting interface also lets everyone change the complex image manipulation procedure to be easily scripted. 
Features and Capabilities
Following are here some of the amazing features of GIMP.
Painting
The app includes a complete suite of paintings, including a brush, a pencil, an airbrush, and a clone.

It offers a sub-pixel sampling for all kinds of paint tools for high-quality anti-aliasing. 

It supports a highly robust gradient editor and a blending tool.

The app also supports custom brushes as well as patterns. 
System
The app offers time-based memory management; therefore, the image size is restricted to available disk space. 

It is capable of opening numerous images virtually at the same time. 
Advanced Manipulation
It offers a full-fledge alpha channel support

.

It renders amazing layers and channels

This has various undo/redo options that are restricted by disk space only. 

It also offers editable text layers. 

The app has also got amazing tools, including rotate, scale, shear, and flip options. 

Additionally, the selection tools offer features like rectangle, rounded rectangle, ellipse, free, and fuzzy. 

It also has a foreground extraction tool.

The advanced path tool offers bezier and polygonal selections

It has got transformable path as well as transformable selections.

The app also renders quickmask to paint a selection. 
Extensible
It has to offer a procedural database for calling internal GIMP functions from external programs, just like in Script-fu. 

It also offers advanced scripting capabilities, including Scheme, Python, and Perl. 

Plug-ins let users enjoy the convenient addition of the latest file formats and new effect filters. 

The app is equipped with more than 100 plug-ins. 
Animation
Gimp is capable of loading and saving animations in an easy-to-use frame-as-layer format. 

It supports MNG format

It also has a frame navigator

Gimp has got Onion Skin.

It has got hands on the blue box as well. 

It does the file handling very conveniently. 

The support file formats include bmp, gif, mng, pcx, pdf, png, and much more. 

It can load, display, convert, and later save to various file formats. 

It also offers a SVG path import and export. 
Pros
It offers all sorts of important features and tools.

It is easy for beginners. 

GIMP is an open-source program

It is completely free of cost. 

Gifs can be made by using different layers. 

It conveniently edits images of different formats.

The GIMP for ios is the best for starters, as it offers complete guide and tutorial.

The ios GIMP includes features like customizable interface, photo enhancement, Scribus, and swatch booker, and many more. 
Cons
The selection tool is not very accurate

It does not offer as impressive features as the other paid software.

GIMP does not offer impressive customer support.

.GIMP puts a restriction on the number of layers. 

Cropping is a bit hard to use

The downloading consumes a lot of time. 
21 Best Gimp Alternatives Free For Use
Keeping in view its setback, we felt a need to compile a list of all the best alternatives. All these Gimp alternatives offer functions like cropping, automatic image enhancement tools, reduction, cropping, customizable brushes.  So, let's get started.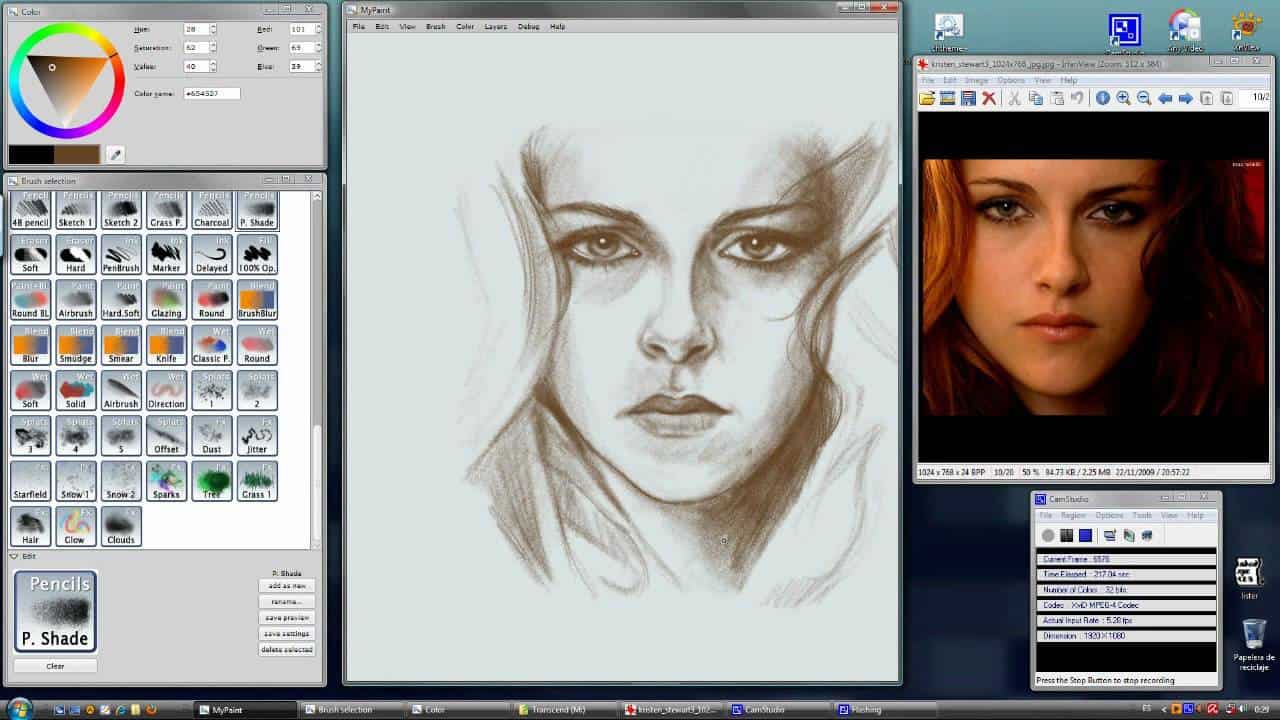 MyPaint is a simple painting application that works with Wacom graphics tablets and other similar devices. To simulate genuine media, it comes with a vast brush selection, including charcoal and ink, but the fully adjustable brush engine enables you to experiment with your own brushes and with painting that isn't quite natural.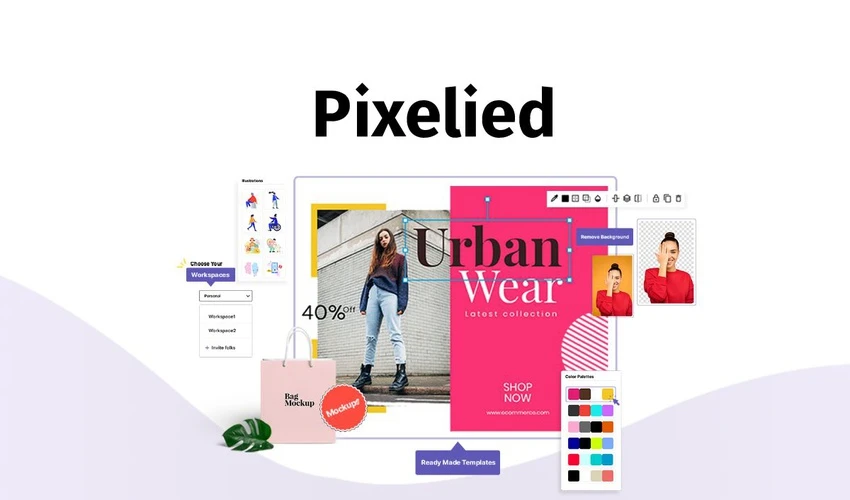 Pixelied is the first name on the list of best Gimp alternatives. This free gimp software platform has a myriad of image editing and graphic design features. The app works best for ios software, as it lets users create a remarkable range of artwork, edited and custom designs both. Additionally, the app is privileged to have a plethora of ready-made templates. Stock photos and icons, and all this is tagged along with the third-party integration. All these features make it the best alternative to Gimp.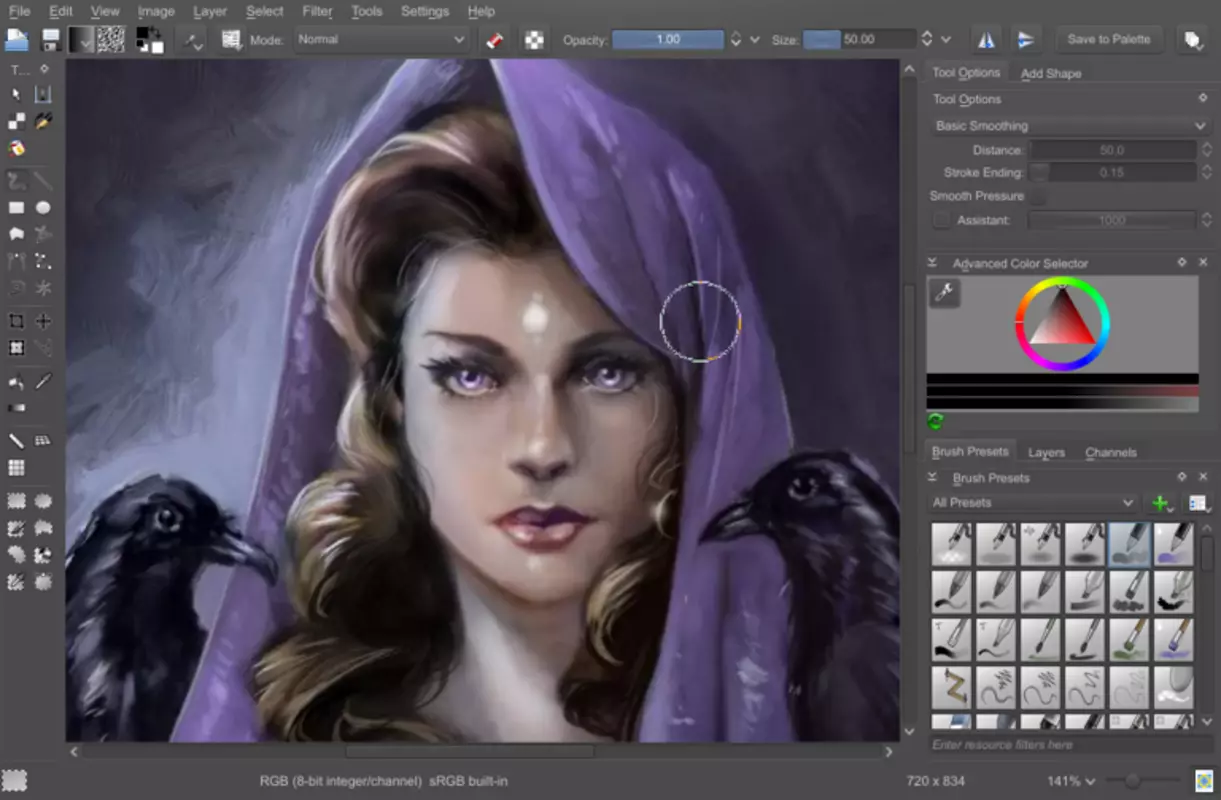 Next up, we have Krita. It is yet another free-of-cost, open-source alternative. Krita is mainly used to create 2D art and illustrations like AutoCAD. It is extremely good at creating custom designs and paintings with different convenient creation Gimp 3 tools. The app is mainly compatible with Windows PC, Apple macOS, and Linux, and it does its job well in all spheres.
Pixlr Editor is one of the most convenient Gimp alternatives. It is basically an online image editing and design Gimp platform. The app is a great source for beginners and non-professionals, as it has a simple interface, and it is not that hard to operate. Like Gimp, it also entails all special tools, including effects, gradients, layers, blur, smudge, and sharpening tools.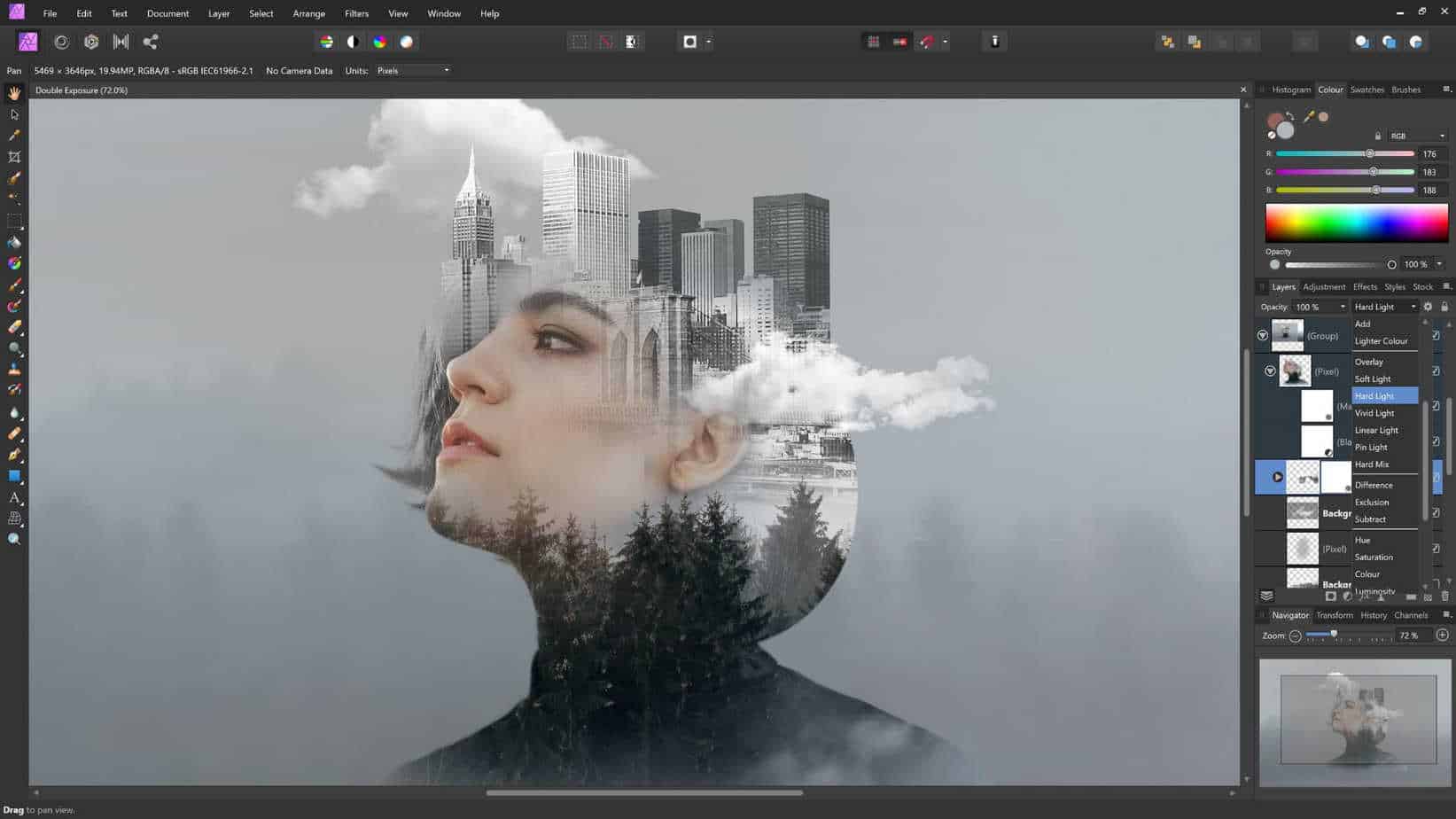 Affinity Photo is one of the most advanced Gimp alternatives. It is basically a Gimp system requirement photo editing and manipulation software, offering Gimp 2.8 free download functionality, which is akin to the industry's some of the major editing platforms. This alternative possesses all those qualities a professional editor would want for creating amazing images.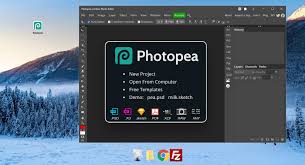 Next on the list of best Gimp alternativesis Photopea. Its editing layout is pretty much similar to Gimp. In fact, its overall features are quite like Gimp. Though it may not be great as Gimp, it still renders a good amount of editing freedom to users, and it caters well to the needs of professionals and beginners.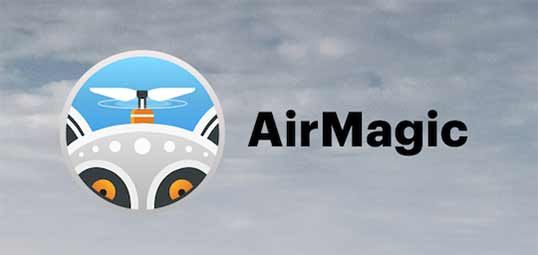 AirMagic is the most exciting alternative. It is perfect for those who are a fan of drone photography. The app makes use of Artificial Intelligence to make the quality of aerial photos better. The app introduces many amazingly creative and unique features to make your drone shots spectacular. 
Who does not know about Adobe Photoshop? It is one of the best and one of the most famous Gimp alternatives. In fact, it is impossible not to mention Adobe Photoshop while discussing Gimp and its alternatives. The app proudly presents a collection of tutorials and safety features that help edit images, add realistic effects to photos, create graphics, and, lastly, transform objects into intricate 3D artwork.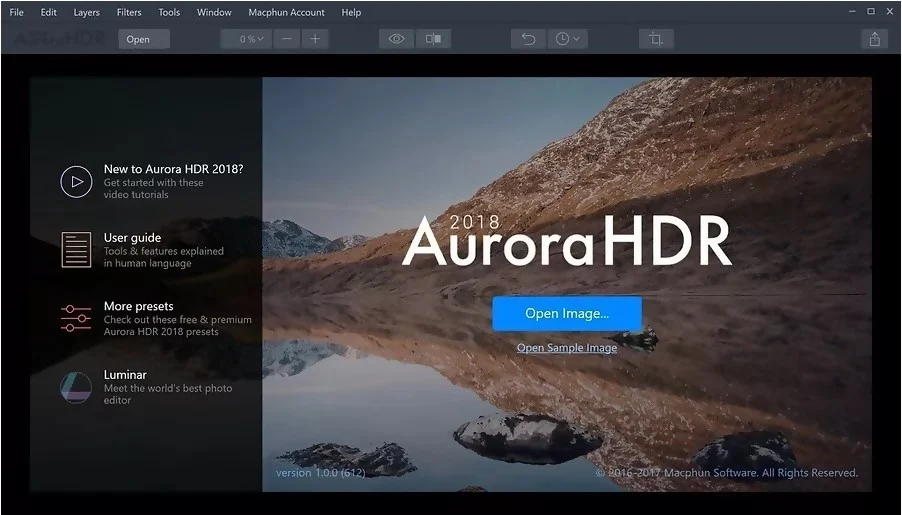 Aurora is yet another Gimp alternative. It is quite famous nowadays for amazing filters. And for the same reasons, it is one of the most desirable names for photographers. The app is loaded with many amazing features that are strong enough to oust Gimp. The app is safely compatible with Windows, Mac, a plug-in for Apple Photos, Adobe Lightroom, and Photoshop.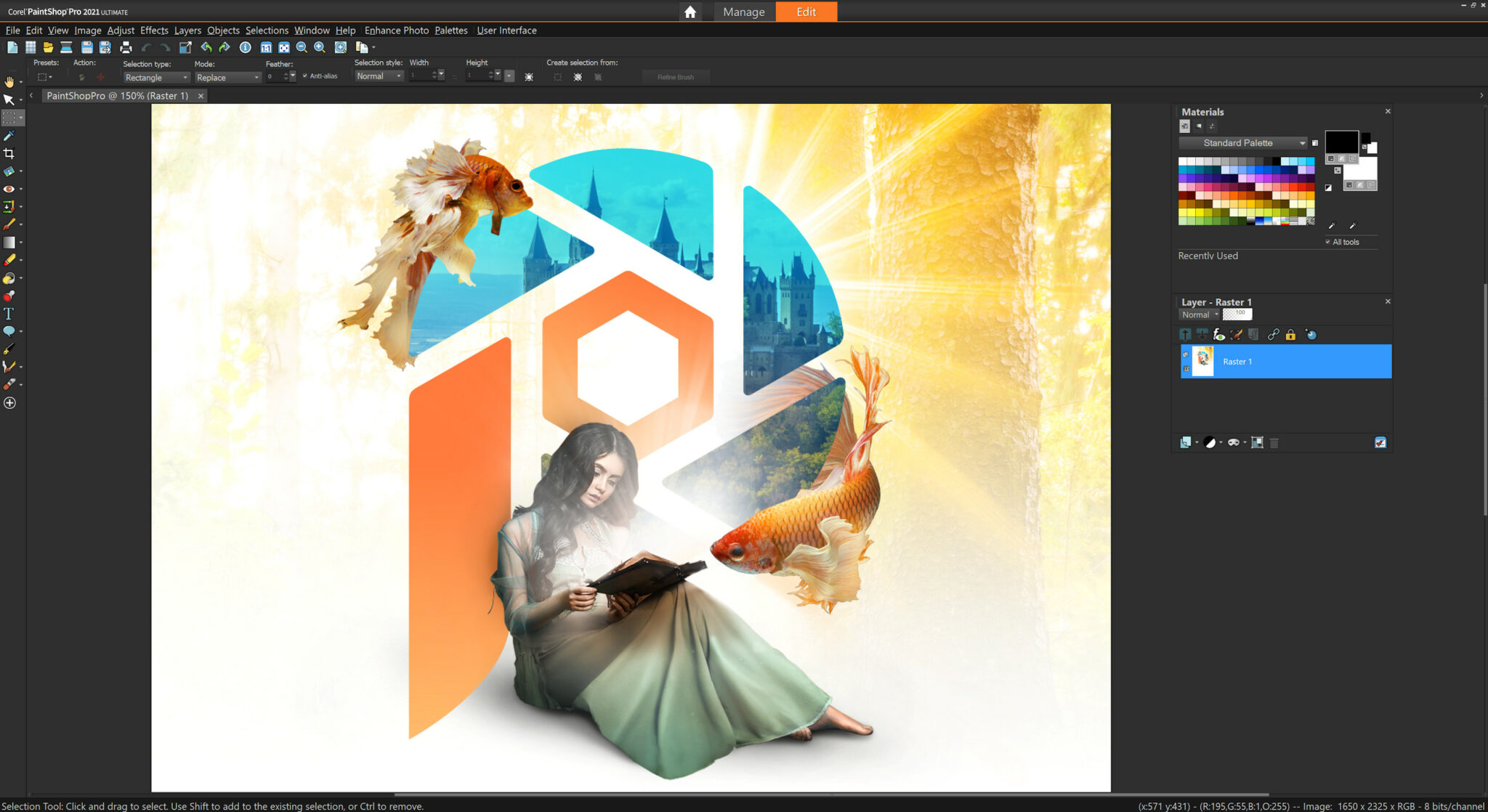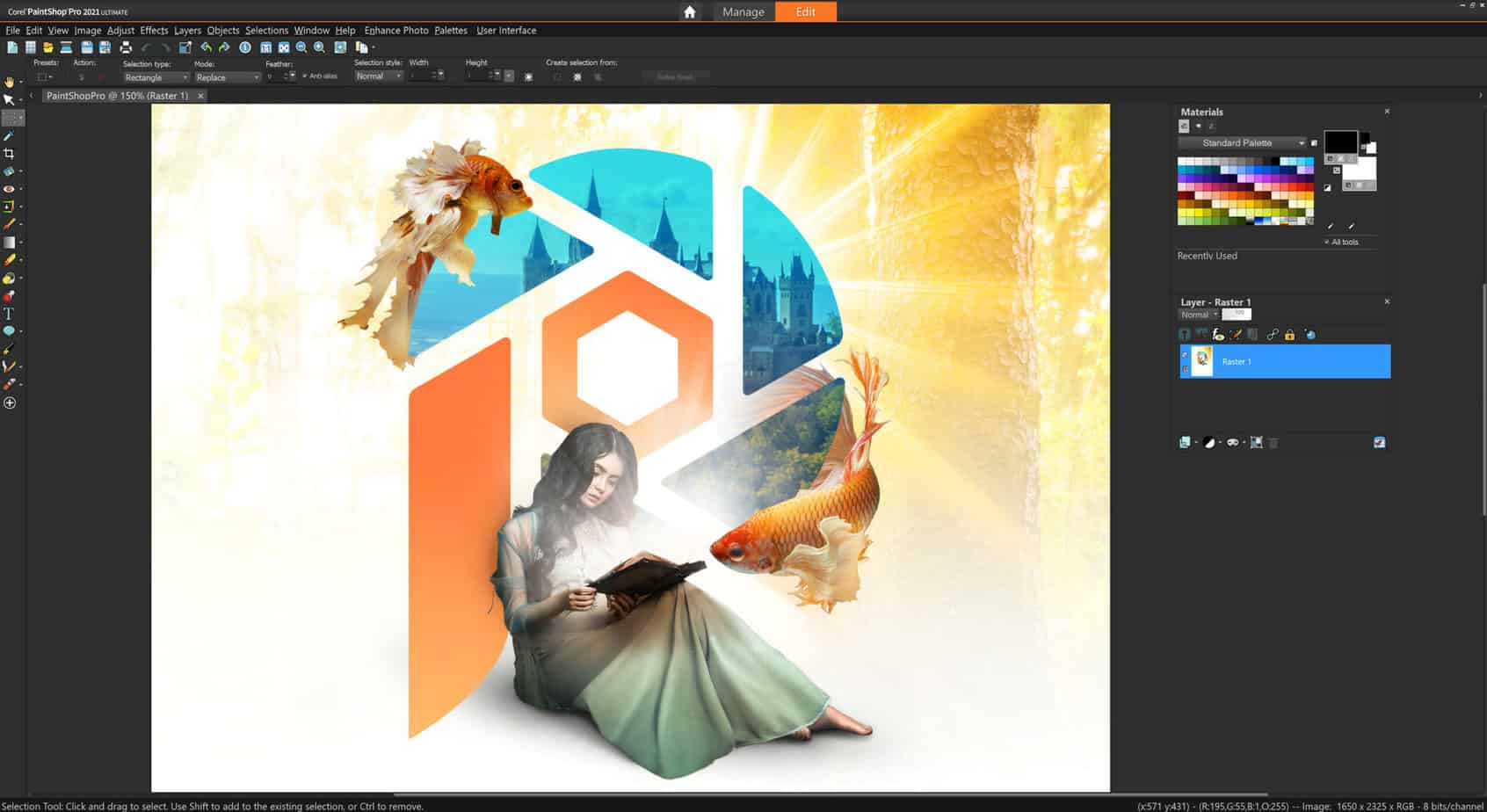 If you wish to create and edit pictures and deisgns with great convenience, then PaintShop Pro is the perfect choice for you. It has several amazing features that help users to edit, crop, resize, remove, and enhance the colors of the photos and designs. Additionally to all this, users can also effectively alter pictures taken with a 36–angle camera simply by producing more effects. 
PaintShop Pro enables features like photo restoration, makeover tool, and removing faulty effects. It also assists in creating HDR photos by collaborating with several exposures. Lastly, its RAW image editing qualities are marvelous.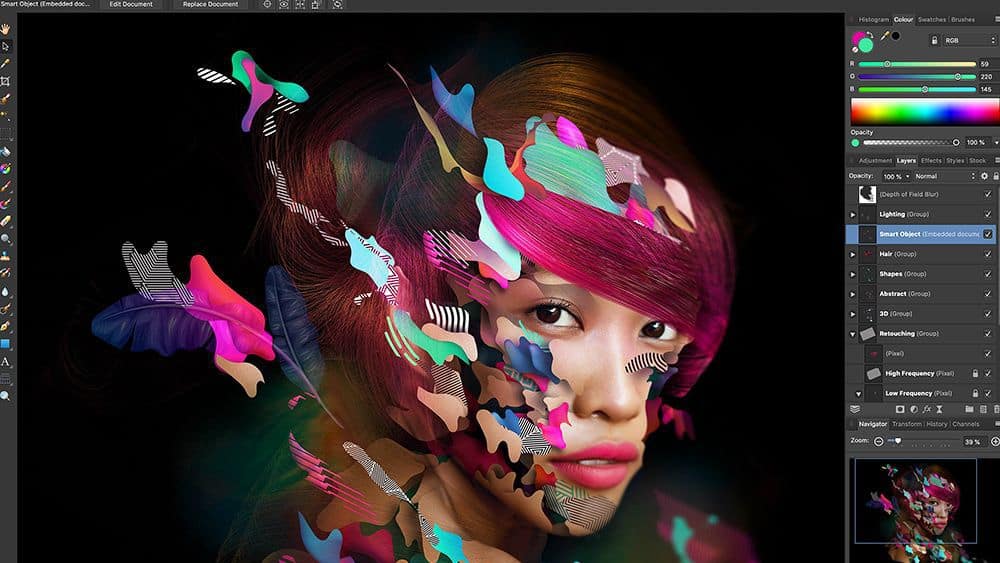 If you wish to create realistic pictures, you should definitely opt for Photo Creator. The app offers a wide range of models and backgrounds to create a thread of photos that narrates a story. Moreover, it also allows users to come up with theit personalized pictures to render a meaningful message. Users can also select an icon style in which they wish ti present their pictures. 
Photo Creator has a significant amount of models and stock availability, and it solely depends on age, ethnicity, hair, gender, and several other such categories. Last but not least, it lets users use free vector illustration, and it can add different objects and various models all at one time in their photos to give some meaning to the pictures. 
It is an online image editing and painting Gimp alternative. SUMOPAINT is famous for offering rapid and accurate studio-grade OpenGL-based painting engines. It is mainly famous for offering 300 brushes, simple and animated both. It also lets users create their brushes. Additionally, it also has the best shape creator features, enabling users to create innovative shapes. 
You can also work offline with this app, and the data automatically saves in Sumo's own file format. Lastly, its gravity features let users come up with interesting abstract artwork, so users combine gravity with symmetry to invent amazing pictures.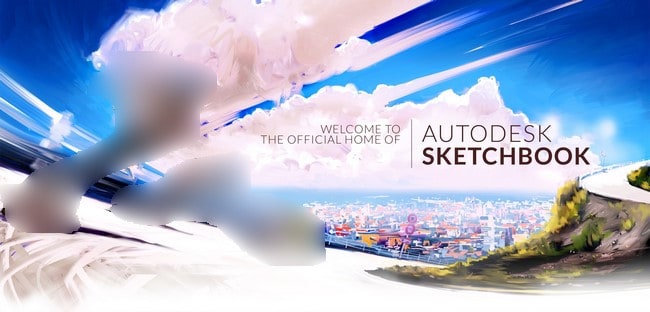 It is yet another innovative Gimp alternative. It allows users to create various ideas, put them in the AutoCAD, convert them into an engineering drawing. The app is enriched with amazing artwork tools permitting a smooth workflow and providing users with aptly designed engineering drawings, The best part about the app is that it is free of cost.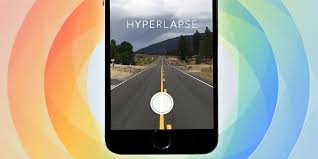 It is one of the most powerful Gimp alternatives so far. It is amazing in the sense that it lets users create breathtaking time-lapse videos. With it, you can easily record your speed, painting, logo designs, coding sessions, and much more. The app is not exclusive at all. It is everyone, no matter if you have a YouTube hyper-lapse or speed painting channel, or you can have a graphic design account on Instagram as well. The app is compatible with Windows, Mac, Plug-ins for Apple Photo, and Adobe Lightroom.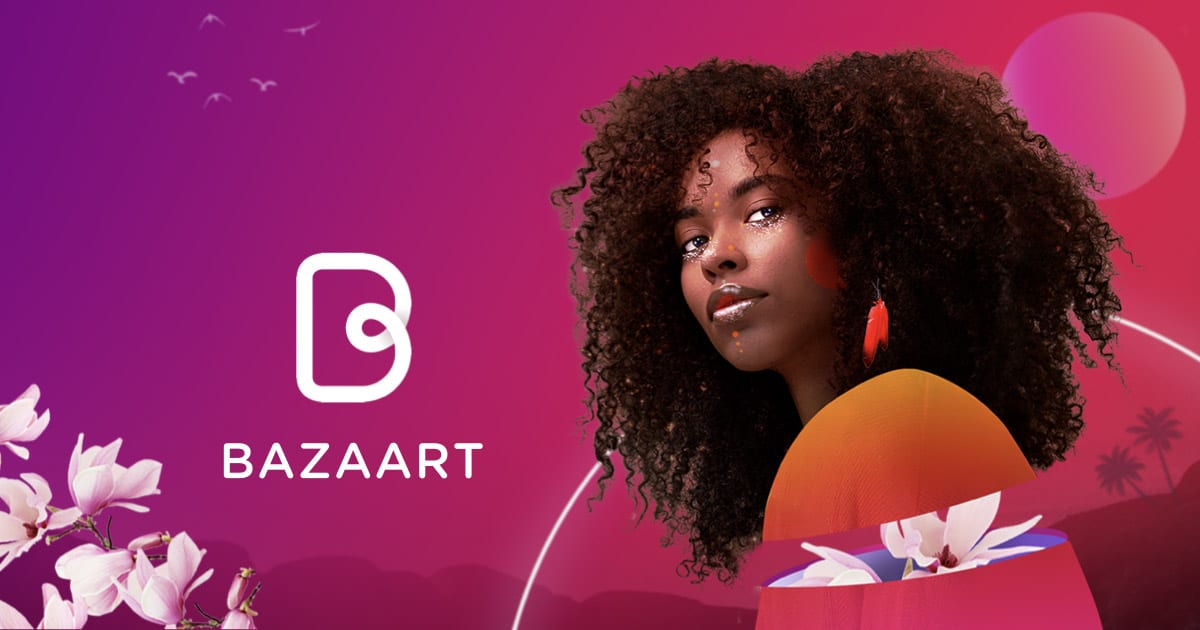 BAZAART is one of the most popular and award-winning alternatives to Gimp. It helps you make your pictures more beautiful by offering amazing effects as well as filters. Also, the app offers an auto-enhance feature, which edits the image in just a click. Additionally, the app offers a myriad of photomontages and photo collages with spectacular editing tools, making each moment more cherishable. 
PT Gui mainly helps users to stitch their pictures together into a creative 360-degree spehrical panoramic image. The app is fast, it has an OpenCL GPU accelation, and offers stitching a single Gigapixel panorama in an instance. PT GUI is compatible with Windows and macOS both, and offers automatic working features. For example, users can drop their photos into it, and the software will get to deicde they way they can overlap all the images.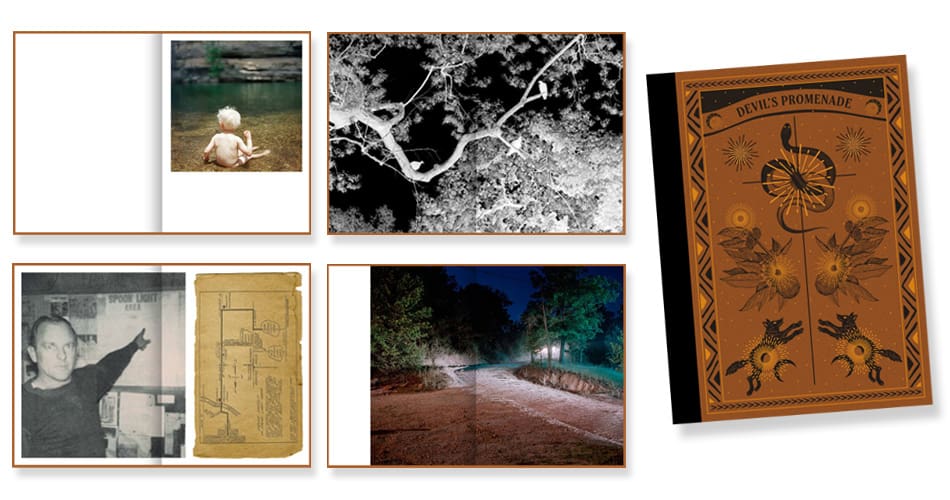 It is free of cost. It lets you create frame-by frame time lapses conveniently and quickly. OVERLAPSE is equipped with all amazing features. It has a simple interface, and it lets users create videos of time-lapses, which you can explore. save, and even share later on.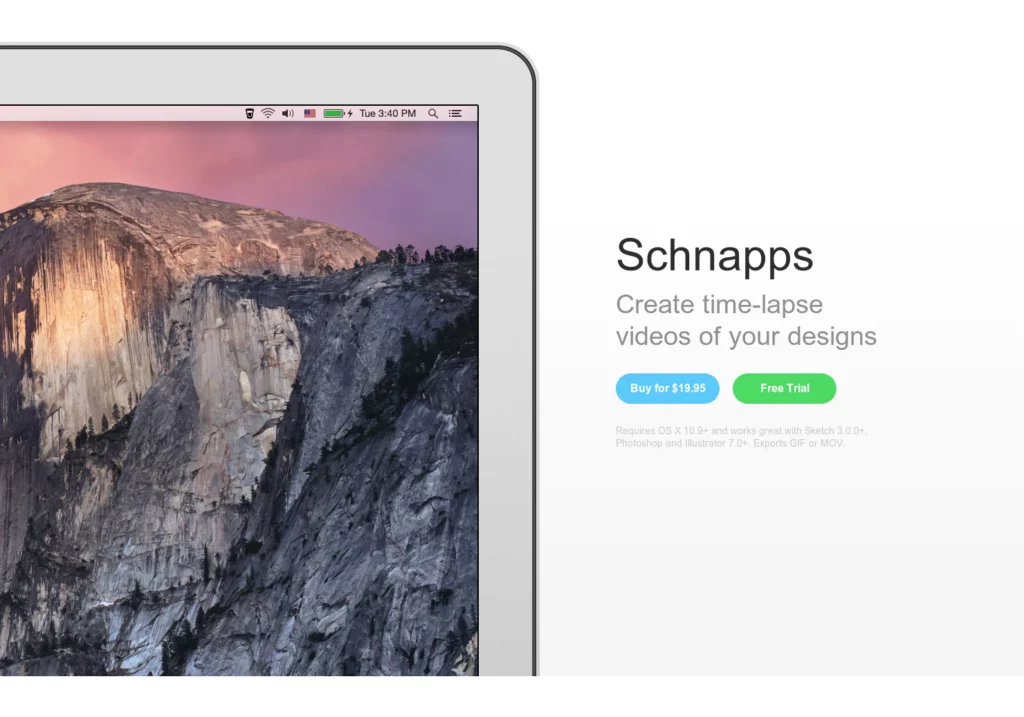 It mainly enhances the quality of your videos, and it is quite feature rich. All yo need to di is to drag a file prior to starting the design. It allows you to customize the videos with tools like filters, effects, and several other things. Because of the ease it offers, the convenience, it has many users.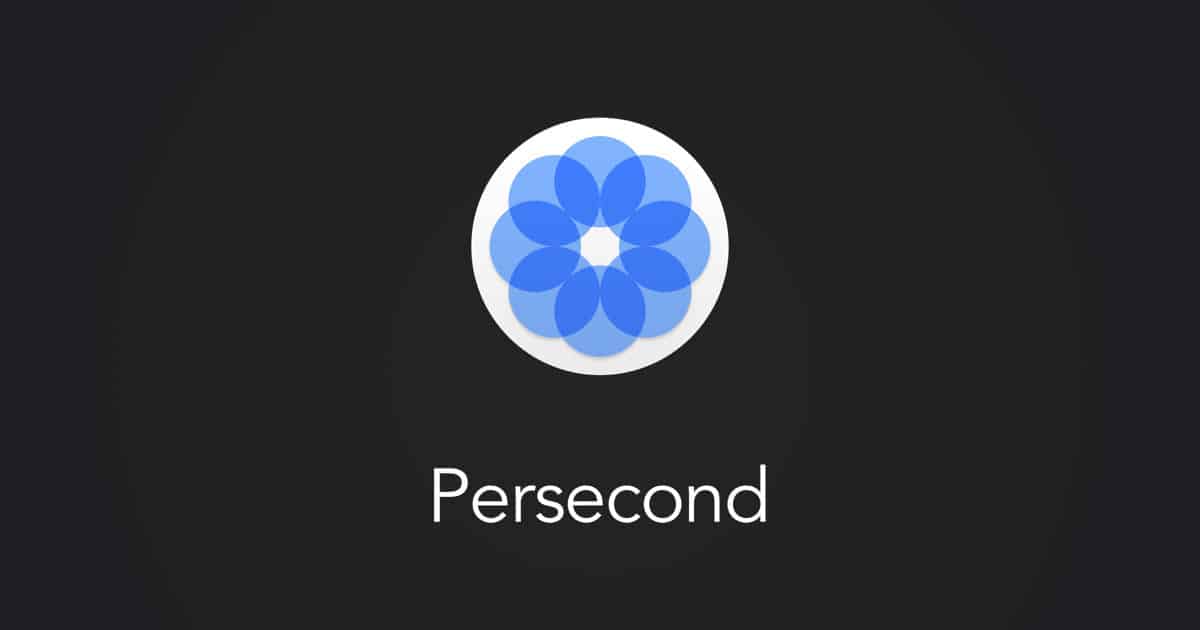 It is yet another convenient and easy-to-use software, allowing users to create the lapses conveniently and a real quicj. It proves to be a great replacement of Hustl.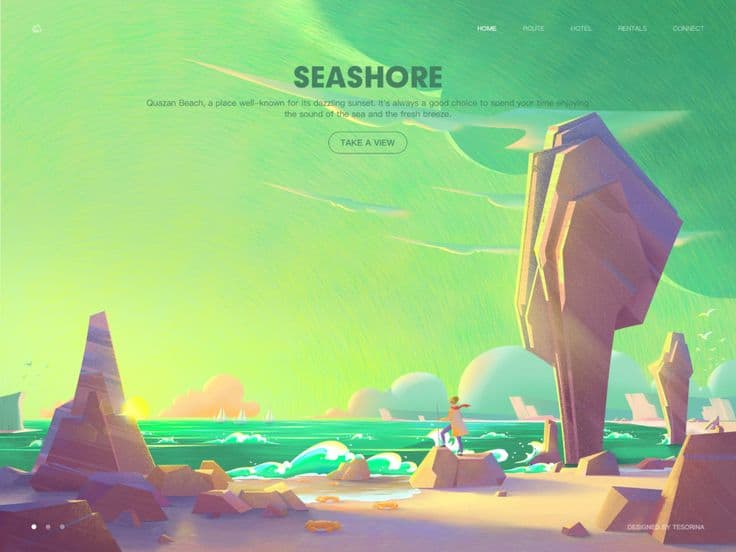 Last on the list of alternatives is SeaShor. It is essentially for the Mac users. It offers users with features like support for layers pressure senstivity, It also has a user-friendly interface, which makes it easier for the beginners. The only setback is that it does not have any effect and therefore comes off as ourdated.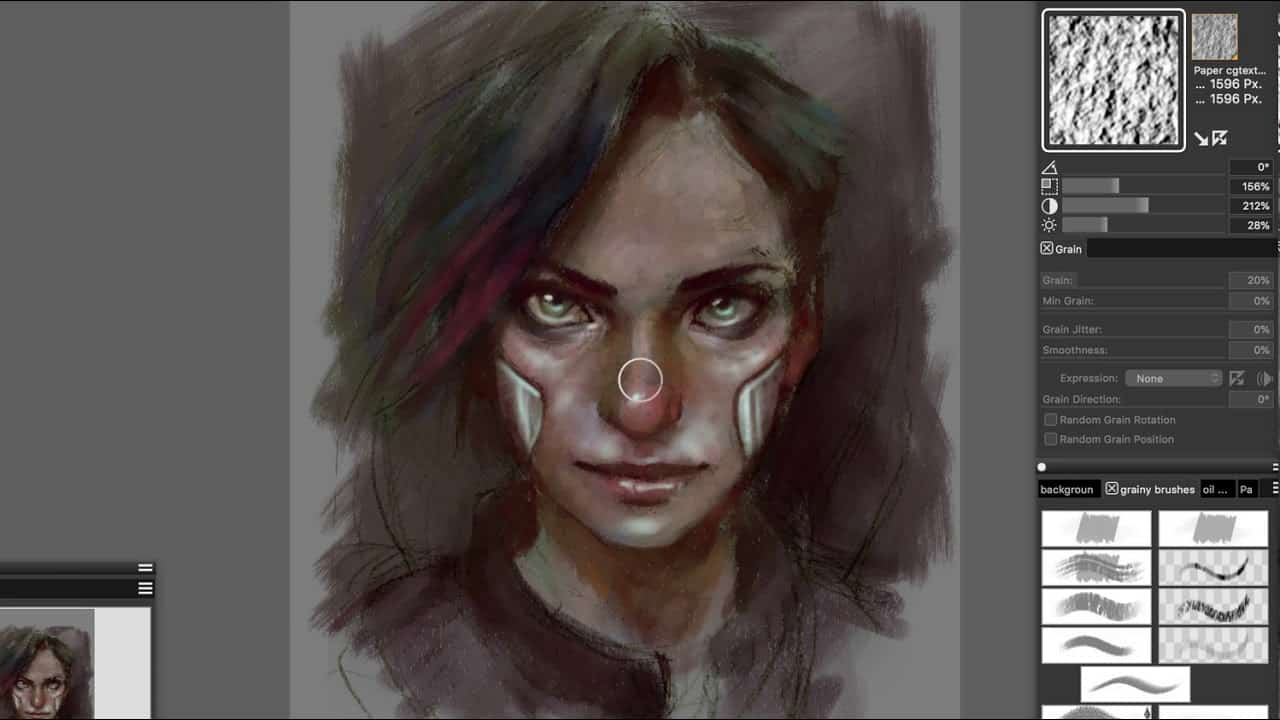 Hustl is a simple but powerful gimp plugin that lets you produce beautiful time-lapse films for your Mac screen. It is a complete solution that includes all of the necessary tools and features to make it one of the top time-lapse film producers. You may use it to record your speed painting, logo design, and coding sessions, among other things. You may record your full screen or simply a cropped portion of it using the GIMP APK app. It's ideal for everyone, whether you have a YouTube hyper-lapse or speed painting channel or an Instagram graphic design account, and the solution will help you generate great material quickly.
Final Words:
With all these amazing features, our quest for fantastic Gimp alternativescome to an end. Each falternative is feature-rich and renowned. At the conclusion of the day, the choice of furniture is all yours.