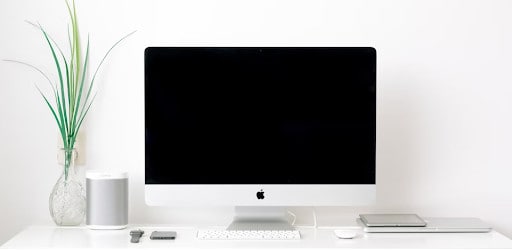 A sluggish Mac not only wastes your time but might also be a sign that your Mac is not safe to use. As a daily Mac user, you must ensure that you speed your Mac up to get things done faster and boost your privacy.
Contrary to the popular misconception, you don't need to be a "geek" to speed up your Mac. Here are four simple tips you can use to make your Mac perform tasks faster and allow you to boost your productivity.
1. Get Rid Of Junk
Remember that you don't have to keep every single file on your Mac for years to come. Instead of developing "nostalgic feelings" for old files, you must ensure that your Mac is free from any data you don't need daily.
Set some time aside to scan all the files stored on your Mac. Upon inspection, you might fight unexpected files in your storage that you don't even need. Delete any files right away that you come across when searching through the storage of your Mac.
Try creating copies of your important files and uploading the copies on iCloud so you can help your Mac perform faster.
2. Update Your Mac
Using an outdated version of macOS won't allow your Mac to run faster. You must keep checking for the updates pushed by Apple to ensure that you have the latest security fixes and boost the speed of your Mac.
You don't need to sign up for the beta program of macOS to install every single update when it comes out. Some updates might be full of bugs and even bog down the resources of your Mac. It's better to follow leading publications that cover news related to Mac, so you know when the next stable update of macOS is available.
3. Uninstall Unnecessary Apps
We all have to download 3rd-party apps to get things done on Mac. However, once you stop using a specific app, there's no need to keep it installed for years. The apps you seldom use slow down your Mac and might also be a potential security threat.
It's better to make a list of apps that you don't use daily. Open those apps and check if they have any necessary data you might need later. Once done with this check, you should remove any unwanted apps you will not use anymore.
4. Close Background Processes
Built-in and 3rd-party apps might run a ton of processes in the background that can cause your Mac to slow down. If you don't want to wait for minutes till your Mac opens a program or performs a task, you need to take a look at the programs that are consuming RAM on your Mac.
It's simple to find a list of background programs on your Mac within a couple of clicks; here's how to do it:
Point the cursor on the Apple logo in the top left corner.
Scroll down and click on the Force Quit application.
Close down any processes that are not under use.