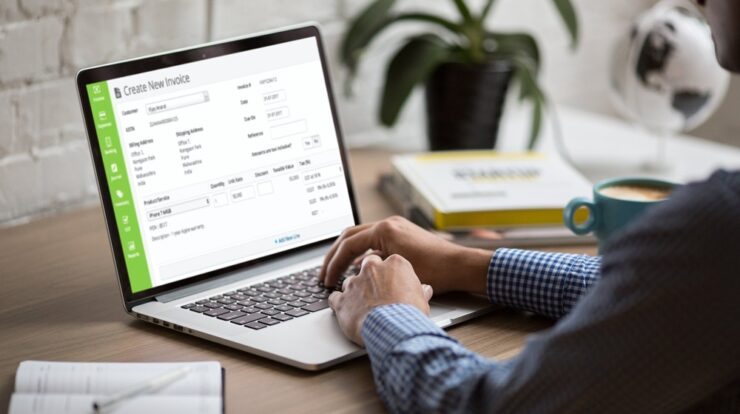 It is important to know the rules. No matter what you are doing, you must know its ethics. For example, you should know everything about your work when you work as an employee. Similarly, if you are starting a business, make sure to maintain a positive cash flow or end up with a broken business. For having a stable business, it is essential to have an invoice. A great invoice can make everything run smoothly. There are different software available for making invoices. And it is certainly not hard to find a relevant one. However, you should invest your time in software that gives you the best invoices ever. So, if you are looking for the best invoicing software, you have come to the right place. 
Best Free Online Invoicing Software for Small Business
This article will describe some of the best Free Online invoicing software to make your business boom.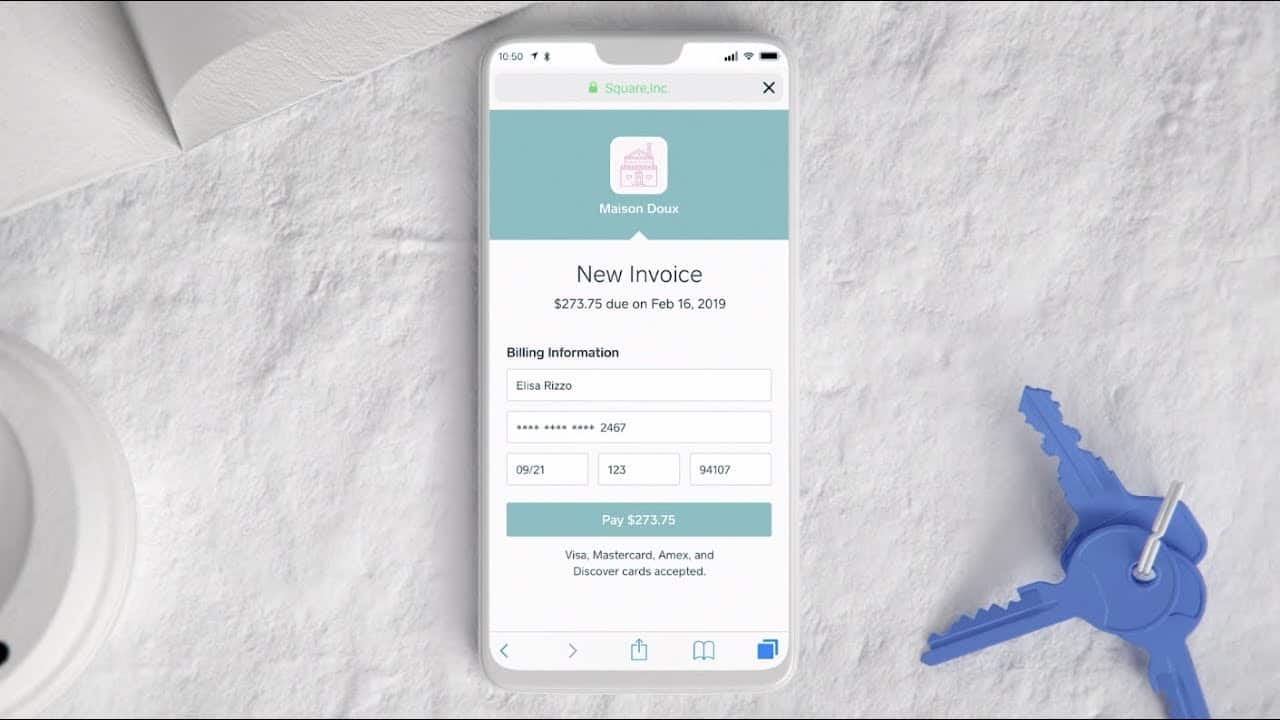 If you send invoices occasionally, Square Invoices is recommended. As there is no monthly subscription price, sending infrequent bills is a breeze and highly cost-effective. This type of software is a blessing for small enterprises. For low-to-medium workloads, this is a great choice since it is free.
You will only be charged 2.9% + $0.30 per transaction if your clients pay with a card when they make their purchases online. If you want to retain the customer's payment details on file and charge them immediately, the price can rise to 3.5 percent + $0.15.
At its foundation, Square Invoice is a simple online invoicing service that lacks the complex capabilities of more expensive services. Unpaid bills are reminded of payments, and credit card payments may be made using its basic capabilities, including personalized invoices. In contrast, if you are willing and able to commit to utilizing Square Invoices for your business, you will be able to access more sophisticated features in your online account.
Square Invoices also boasts one of the best mobile credit card scanners on the market. For small businesses, Square Invoice is the finest invoicing software on the market. 
Self-employed people would love Intuit Quickbooks, which is ideal for invoicing in small businesses. TurboTax is a well-known product in the United States; thus, Americans should be familiar with Quickbooks.
As a self-employed professional who travels a lot for work, Intuit Quickbooks'Quickbooks' basic accounting capability provides the ability to log your driving miles for just $10 per month.
There may be no better incentive to utilize Intuit Quickbooks than the tracking app. Intuit Quickbooks also features a wide range of connectors, making it a streamlined experience for your business. Filing taxes and managing independent contractors are a breeze with Intuit Quickbooks.
For many freelancers and independent contractors, Intuit Quickbooks Self-Employed provides the ability to manage and compute quarterly taxes. With this new feature, you can monitor how much money you're spending on personal and company expenses.
Moreover, adding new employees to a Self-Employed plan or firm can be extremely difficult, which is a drawback of the plan. With this plan, there is no way to scale or upgrade to another project.
Adding a new employee necessitates the purchase of another Intuit Quickbooks subscription plan. In short, it is a worthy addition to our list of the best small company invoicing software.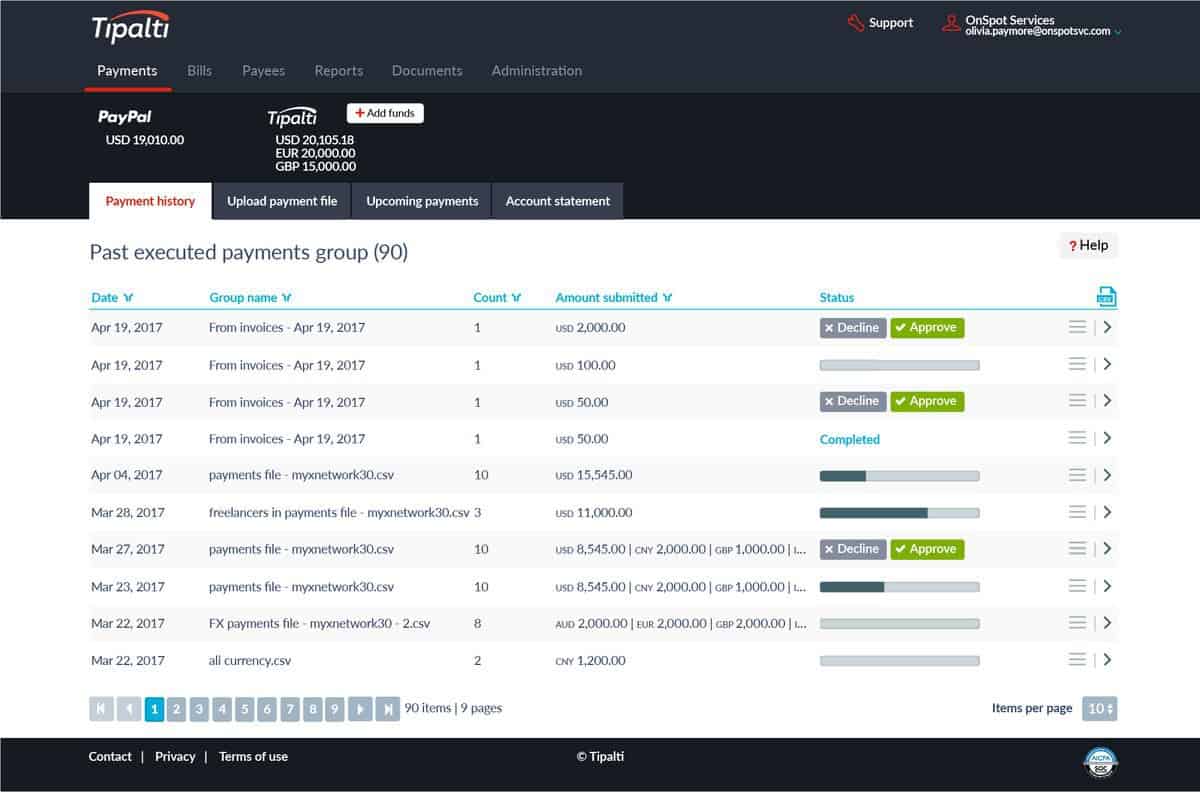 If you are in search of billing software, Tipalti is the perfect choice for you. Tipalti is a medium-sized company management system that small firms may also utilize. It is most effective for international and business-to-business operations for small firms. Tipalti is the most technically sophisticated program on this list, providing the most comprehensive accounting solution. 
It's a substantial piece of software, but only an expert could get the most out of it. If you're familiar with Tipalti'sTipalti's accounts payable capabilities, you'll be surprised to learn that it can also handle your invoices and online billing. The finest invoicing software for small businesses is Tipalti if you have the skill or an employee who has the skill.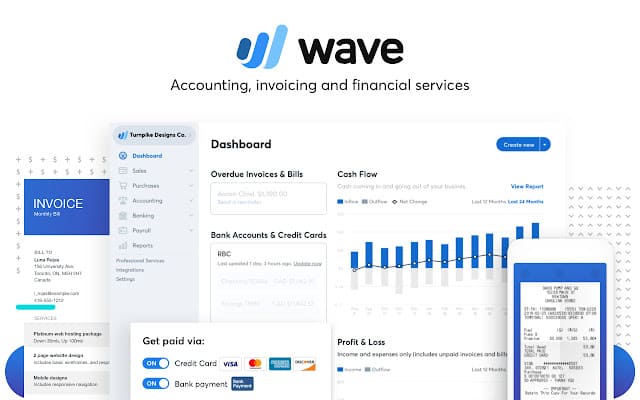 To get you started, Wave is an entirely free invoicing software application. In addition, for a free edition, Wave offers a plethora of useful functions, like limitless invoicing and estimations, contact management, expenditure monitoring, and reporting. 
Therefore, Wave'sWave's payroll software is required if you wish to transmit money through Wave. Because you'll be able to integrate your invoicing and payroll software seamlessly, the cost is worth it.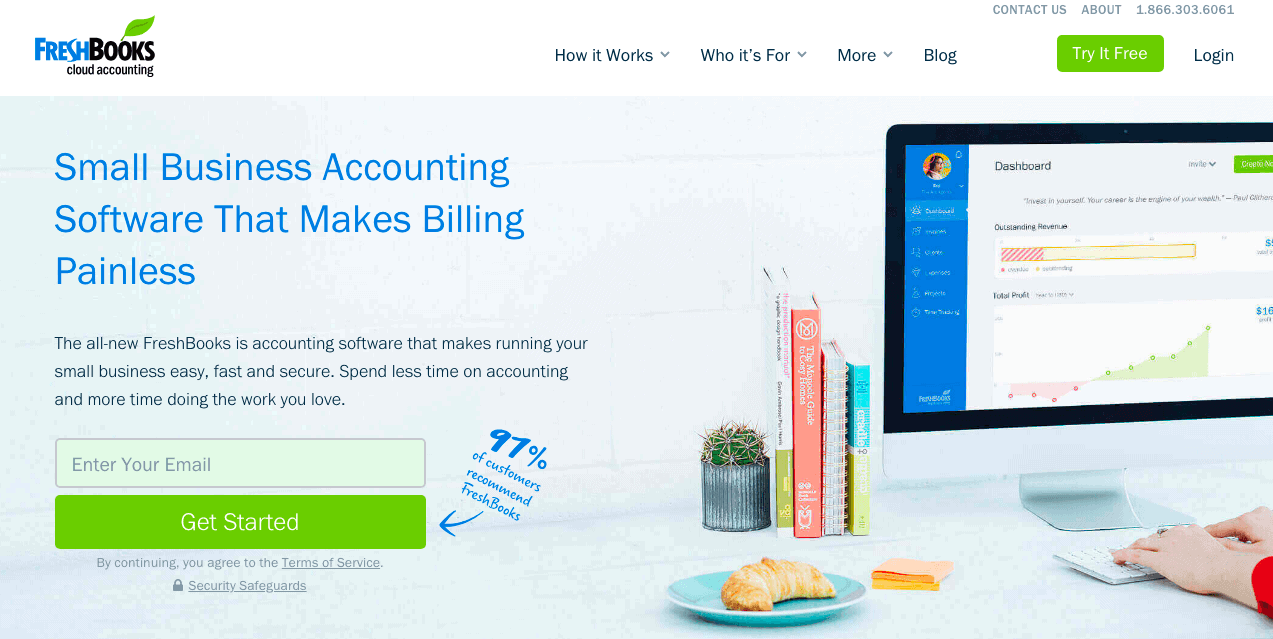 It can be used by nearly anybody without any issues, making it an excellent choice for small businesses. FreshBooks invoicing is a wonderful option for both freelancers and large corporations. To achieve this level of performance, a complete accounting system must be used in conjunction with an intuitive and straightforward user interface or UX. 
FreshBooks goes beyond simple invoicing management software to make the most of these capabilities. Additionally, FreshBooks can provide the finance basics and user-friendly client experience that any accounting novice would find appealing.
Using FreshBooks, you can produce and deliver invoices, estimates, and proposals to your clients of all sizes and complexity. In addition to estimates and bids, companies such as contractors and interior designers may benefit significantly from these documents, which help them arrange supplies and include all contractual staff.
Users may quickly provide other contractors, and team members access to their accounts and projects using collaboration tools. This is why FreshBooks is one of the top small company invoicing software options.
Cost is the major drawback of FreshBooks, according to several reviewers. FreshBooks invoices your active client list; thus, you can only bill up to five customers if you're utilizing the $15 Lite package.
The $25 Plus package will be charged if you add more than five new active clients. On the plus side, the Plus plan offers a significant rise in the number of active clients; there are now 100 active clients. The Plus plan is an excellent investment if your company has many active customers, but the Lite plan may not be worth your time or money at all.
Freelancers should check out Freshbooks Invoicing, which is believed to be the most outstanding invoicing software on the market right now.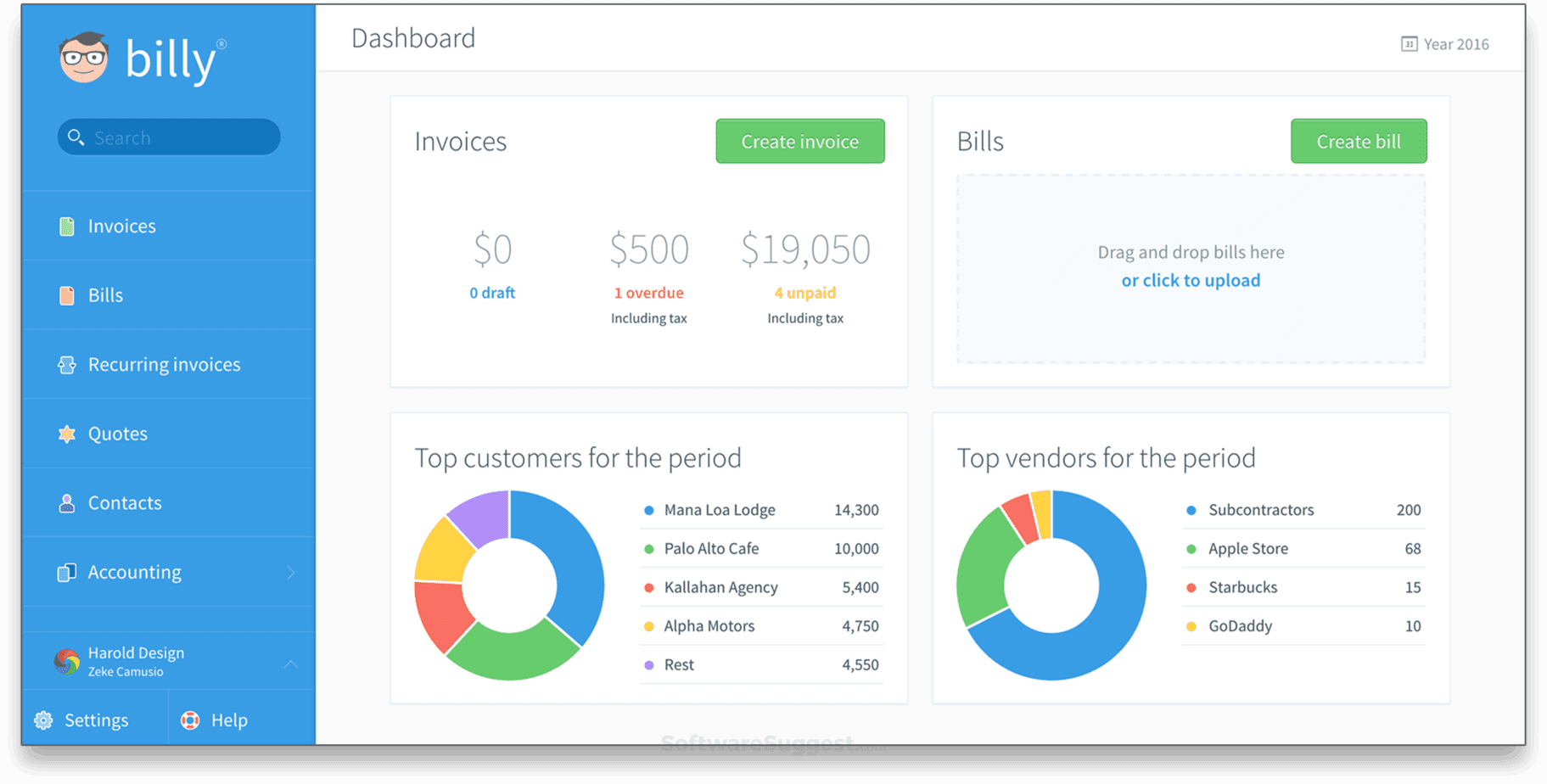 In terms of cost, Billy is one of the most affordable options out there. It costs $15 per month for the lowest plan and $19 per month for the most popular Gold plan. The free trial version of Billy does not require your credit card information, so if you are 't sure if Billy is right for you, you may start the free trial right away.
Users may make invoices quickly and simply with Billy'sBilly's user-friendly interface. It is a great alternative to sophisticated software that requires practice and knowledge. Billy has drawn in many non-accountants and non-specialized accounting users because of its basic and straightforward design and absence of distracting additional features. 
Despite its simplicity, is a sophisticated and comprehensive financial management tool that includes features like accounts payable, accounts receivable, and a financial dashboard that is easy to understand.
Billy is not perfect, but it has its own advantages. Since Billy'sBilly's parent company is still relatively new, do not hold your breath for a slew of third-party connectors or a PayPal payment option.
For example, a lot of work has to be done on the mobile app, such as adding pop-up timers to keep track of project and billing hours. It's okay; Billy is still getting updates, so nothing is permanently broken. Our aim is to find the best small company invoicing software.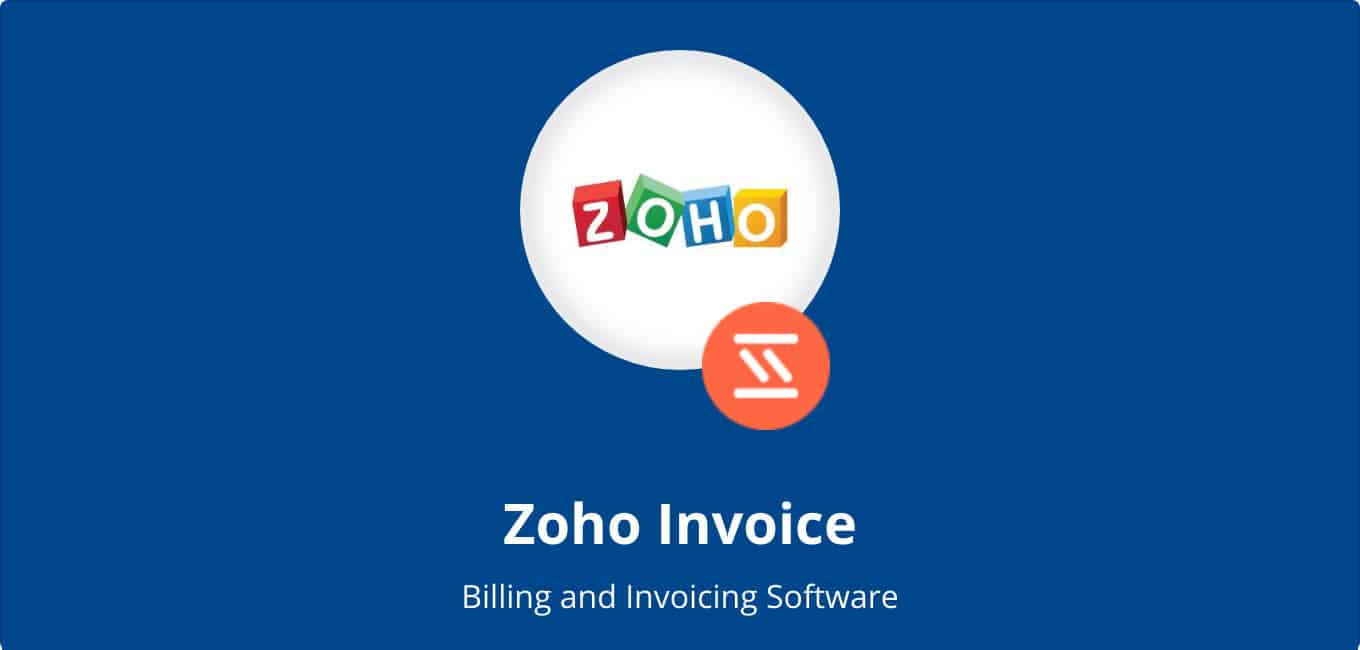 If you are hoping to find software for a small company invoicing management system, Zoho Invoice should be the one. With Zoho'sZoho's free invoicing software, small businesses with fewer than five clients can get started quickly and easily. Even as your business grows, it remains one of the most cost-effective options. Using Zoho costs only $7 per month for up to 50 clients and $15 per month for up to 500 clients. Not only is it a free invoice application, but it's also one of the best small-business invoicing systems on the market.
Its flexible design and easy-to-use features make it perfect for every business need. Zoho's time and expenditure tracking features include pop-up timers, just as seen in other invoicing applications. On the other hand, each segment is condensed to prevent you from getting lost in the weeds. Due to its lower financial requirements, it is preferable for those who might be intimidated by a more robust system. 
The integration potential of Zoho might be its most important selling feature. In addition to Zoho's online payment mechanism, the company offers various other services, including Zoho CRM, Projects, and Cliq (a group chats application similar to Slack). For $1 per day per employee, Zoho offers a subscription to its completely company-operating platform, Zoho One, which includes all of its connectors. 
It is yet another fantastic software for small businesses. The software is compatible with everything. It is capable of keeping clean records and making compliance a cinch. Some of its features are as follows. 
The users can definitely work smarter by sending invoices to clients from their phones or desktops the moment they finish the task. 

Users can track and pay the bills on time. They can also find a detailed summary of accounts payable and cash flow. 

It simplifies employee expense claims by enabling users to catch costs, approve reimbursing claims, and see spending. 

Xero also enables its users to join banks into it and install bank feeds. Transactions can easily flow into Xero on each business day.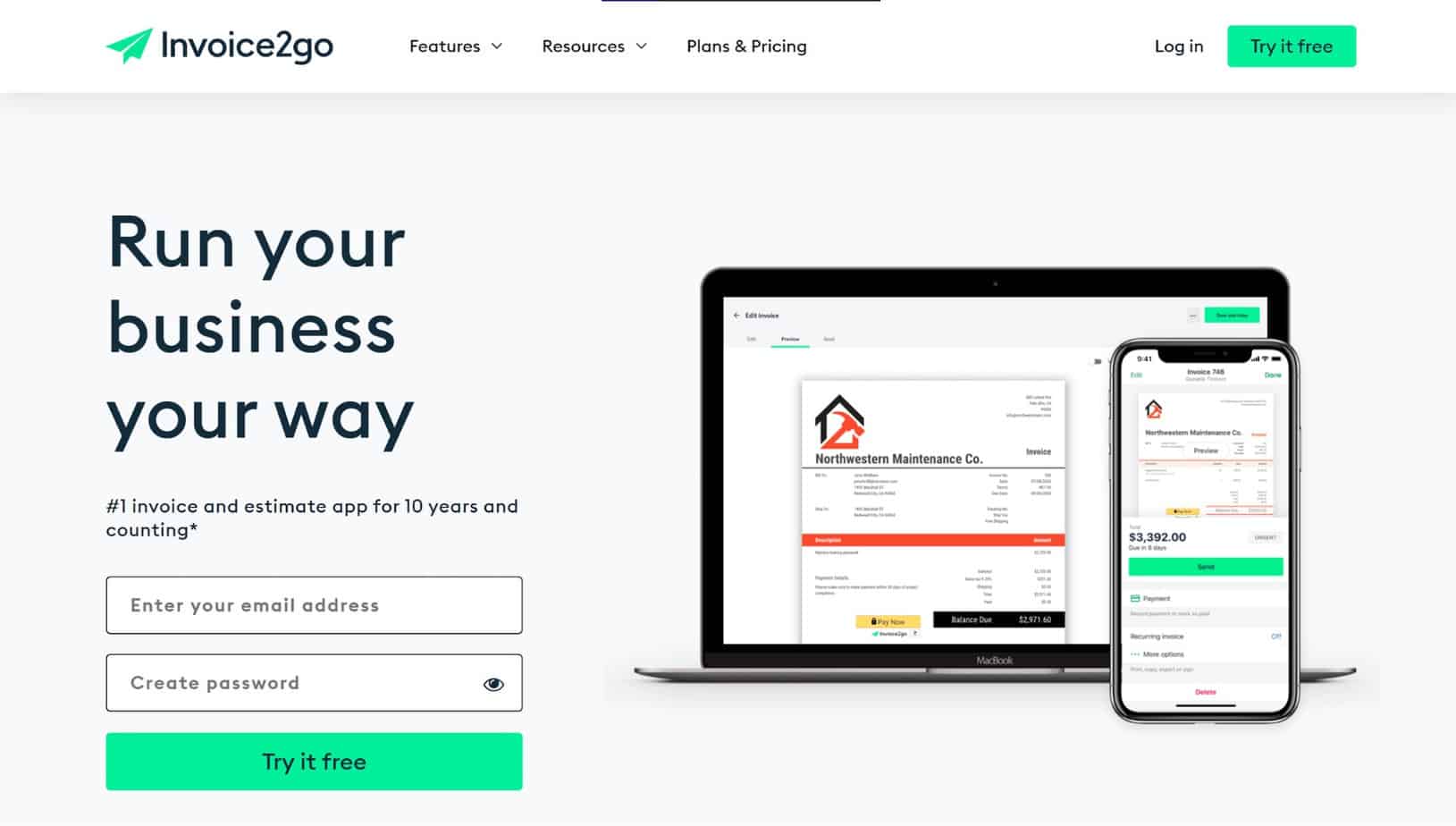 If you are looking for the finest invoicing software for contractors or small enterprises, you have come to the right place. Invoice2Go is a simple-to-use invoicing software service that is both affordable and powerful. The most significant constraint is that it can only manage 100 invoices per year for 25 clients at a minimum monthly fee of $10 per user. 
After then, the application becomes too pricey, and you may be better off opting for one of the sophisticated options on the list. Additionally, its reports are not as thorough as those provided by Xero or BQE Core, and it lacks time-tracking functionality.
However, Invoice2Go provides a modern and compact invoicing experience for a freelancer or sole proprietor. If you're, you're looking for a simple way to handle costs, invoices, and payments on the go, Invoice2Go is for you. It offers the following amazing features
It enables its users to send professional invoices and estimates in minutes.

Invoice2Go accepts card and PayPal payments. 

It lets users keep track of all your invoices.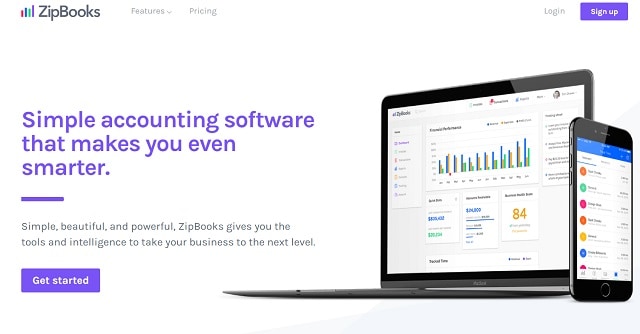 ZipBooks is the best free small company accounting and invoicing software. It is a relatively new firm compared to the others, but customers praise its simplicity, affordability, and ease of billing. Reviewers may boost customer service, but the company is newer and smaller than some of its competitors. ZipBooks has been a while since there was an Android version of the iOS app.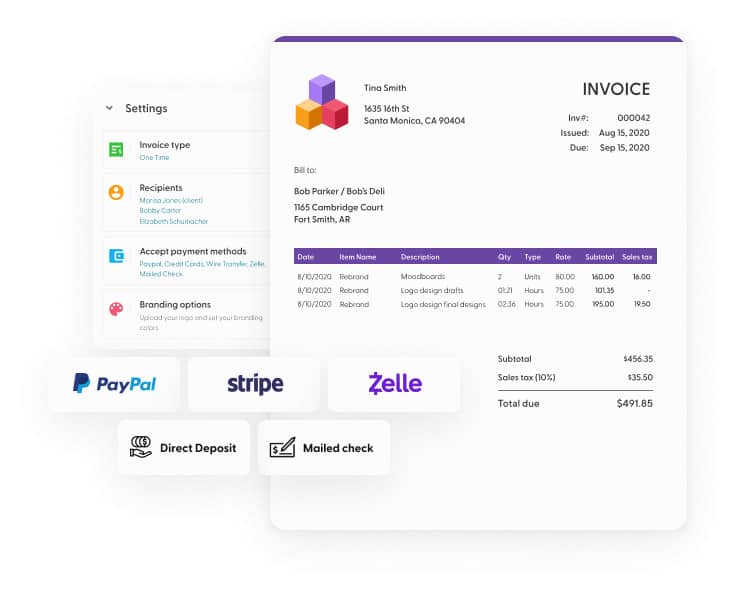 Indy'sIndy's indy invoices tool is simple, quick, and easy to use, making it an excellent option for freelancers. It is possible to utilize a template to develop and send out proposals, contracts, and bills to customers. A single platform streamlines every aspect of administration.
Simply import your contacts from your project list, add unbilled hours from the basic time tracker and bundle all that information in an appealing invoice template in a matter of seconds. Payments can be made through Stripe, Paypal, Zelle, or any other means of choice. Moreover, it costs around $5.99 per month, but it also comes with a free trial.