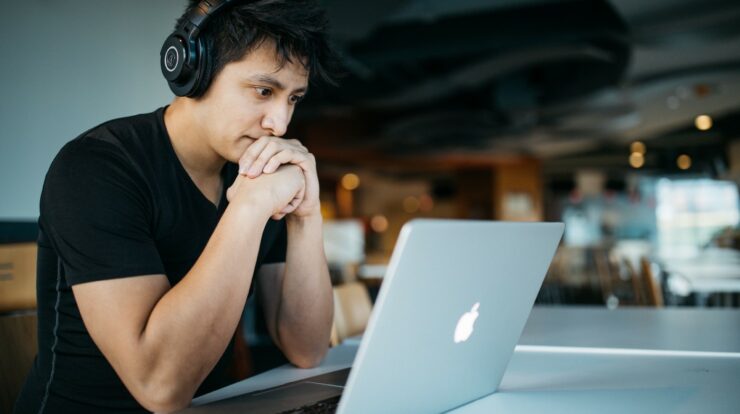 Bitcoin, Litecoin, Ethereum, and a few more cryptocurrencies have entered the mainstream, but what if you want to start your own cryptocurrency? There are many good reasons for doing so. For instance, you may dislike how the most popular coins function and hence want to create a new coin with a new underlying philosophy or method of operation. You may want to engage in a new technological endeavor. Or you may wish to invest early in a new coin to optimize your potential profits. Is it viable to start your own cryptocurrency regardless of your primary purpose?
How To Make Your Own Cryptocurrency
Tokens vs. Coins
You must get a committed blockchain for this coin to make a coin. On the other hand, Tokens may operate on existing blockchains and are thus simpler to create from scratch. Furthermore, tokens are limited to usage inside a certain task, while coins aim for general use. Typically, coins may purchase reproductions, but tokens cannot purchase coins. Finally, if you're reading this article, you're probably contemplating starting your own coin; thus, you'll need to produce your own blockchain.
Create Your Own Blockchain
Designing and creating your blockchain is a big constraint on this undertaking. Blockchain development is challenging with a small skill pool; because blockchain-based alternatives are in great demand, experienced blockchain programmers are difficult to locate. You can always construct a blockchain on your own. For example, if you build a blockchain using HTTP, you may utilize a common computer language such as Python. The fundamentals of blockchain coding are straightforward; you will create a blockchain program to store the blockchain and another to record your transactions.
You will next devise a method for creating separate blocks for your chain, with each block containing the cryptographic hash of the previous block. For most consumers, this will be the most technically difficult step in producing a cryptocurrency. Nevertheless, it is possible, even with modest programming skills and expertise, especially if you hire more programmers to join your team. In other terms, the physical process of creating a new cryptocurrency is not constrained. However, putting your money to wider use is quite difficult.
Security Issues
What are the state of cybersecurity as online banking continues to evolve and cryptocurrencies make gains in substituting traditional cryptocurrencies? A glance at the news is illuminating:
A cookie exploited electronic markets to flip a $360,000 flash loan.

Trojans are stealing the two-factor authentication for cryptocurrency exchanges.

Digital-first institutions have taken precautions for fear of compromising user experience.
It is an unattractive picture that merely scratches the surface. Turning our attention to the growing number of individuals who trade futures online, rising cybersecurity dangers imply that these traders must choose their platform with caution. Of course, the futures market is complicated enough without any hazards. Still, investors should keep a careful watch on the following three elements when selecting their preferred platform to protect their money:
Existing Regulations
Well, the Commodity Futures Trading Commission (CFTC) is responsible for regulating futures markets, including the platforms traders use to exchange futures. Therefore, when deciding on a futures trading platform, it is crucial to ensure that the system is supervised by the CFTC or other appropriate authorities, depending on the region. Certain platforms, such as IG, a pre-digital futures trading platform regulated by the CFTC, the Financial Conduct Authority, and the Australian Securities and Investments Commission, stand out from the number of platforms. However, credibility and authority tend to be regional; therefore, a highly regarded platform in the United Kingdom may not be held in the same regard in the United States.
Risk Management
Risk management and regulation go hand in hand; however, they are not the same when deciding on a futures trading platform. Moreover, the amount and kind of risk that traders deem acceptable will vary greatly depending on their level of expertise. According to a survey by RJO Futures, new dealers see risk management software as a top priority, but experienced traders prefer access to pre-market hazard services; they want to comprehend risk, not avoid it. What sorts of risk management or hazard analysis tools appeal to a particular investment will depend on their degree of skill and financial condition. Although some will need risk management at each level, others want reassurance that their chosen system does not include substantial data risks.
Combined Cryptocurrency And Risks
In the past, futures traders worked with conventional commodities such as wheat and soyoil. However, futures trading has lately adopted a brand new horizon: cryptocurrency. This situation is very risky from a cybersecurity sense since it opens the door to being hacked on several levels. The upcoming cryptocurrency futures exchange Binance has already had hacking issues, so customers should approach with care. To reduce risk, it may be prudent to avoid mixing fiat-to-crypto transactions with futures for the time being. Improved worldwide regulation may be one of the best things to happen to platform-based futures from a safety perspective. These regulations place universal pressure on platforms to protect user data. It remains to be seen how each platform will respond in the long run, but as we have seen with banks, regulation is crucial to trust and, ultimately, function.
The Marketing Challenge
One of the largest obstacles you will encounter is a marketing problem. If you want your coin to be more successful, you'll need tens of thousands of consumers constantly mining the coin, validating transactions, and executing deals. Your coin will not be successful if it is not in broad circulation or does not have a path to achieve this level (besides having an intriguing coding exercise on your own). You may address the issue by making your cryptocurrency more visible on the one side. Here, you may use various marketing strategies in advertising to get widespread support. For example, you might compose and maintain a website on the advantages of your coin, or you could compose and distribute press releases.
However, another obstacle emerges. Why would someone choose to mine or make transactions with your money rather than Bitcoin, which undoubtedly has a long history and a higher reputation? To address this problem, you must differentiate yourself with a unique quality. You cannot compete with Bitcoin by creating a poorer, more recent version of Bitcoin. Instead, you must provide your consumers with something unique, such as a special benefit or an alternative means of doing business.
The Regulatory Issue
There is also a regulatory problem to consider. If you want your money to become legally accepted, you must adhere to precise criteria since cryptocurrency laws continuously shift. For example, first coin offers (ICOs) are uncommon since it is far more difficult to get acceptance for this kind of offer. And if you wish to sell your coin internationally, you need to familiarise yourself with various local laws.
The Bottom Line:
Whether or not it is technically conceivable to produce your own cryptocurrency, the positioning, advertising, and regulatory problems are somewhat more difficult than many amateurs understand. Suppose you are serious about launching a new coin to compete with the greatest players. In that case, you will need a solid strategy and a revolutionary concept to set your coin apart from the competition.