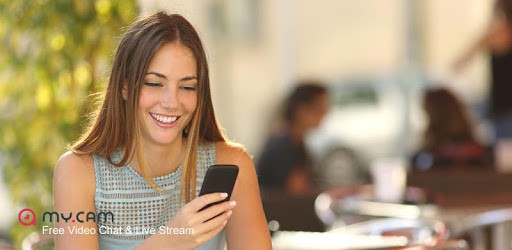 Everyone likes to get photographed and make memories. And no one wants to look ugly in the pictures, of course; therefore, there has been a great obsession with filters and such apps that beautify your images. In fact, certain applications have been introduced lately that contour your face and give you a specific look, so your pictures come off as attractive. Now, the problem is with the webcam images. Webcam images are often ugly, and you cannot do anything about it, right? There is no problem with out a solution, as there are certain applications for this purpose. One such app is MyCam. 
MyCam is a best camera app for Microsoft Windows, and E2ESOFT developed it. The app enables users to take pictures and record a video using a webcam. Later on, MyCam opened those videos and image files and made these images way more attractive by adding aesthetically appealing video effects and photo filters. So, now, you do not have to worry about capturing ugly and unattractive pictures and videos from the webcam. 
The best part about the webcam is the convenience it offers in terms of languages. It is capable of supporting over 15 languages, including Arabic, Dutch, Japanese, French, German, Turkish, Thai, Spanish, Korean, and Vietnamese.' MyCam also enables users to save their webcam pictures on their phones by sending the media files to their phones through the Album feature and also by broadcasting to a streaming server. Scanning QR and bar-code is also an option. 
MyCam is primarily famous for having a decent interface and an organized layout. It is equally profitable for both beginners as well as professionals. The app comes in handy, especially when it aims to create professional-looking broadcasts on their desirable platforms, recording the screen, or even placing over the image. Moreover, it is also helpful for creating backgrounds, transitions, date and time, and drawing with adding a myriad of effects, and all can be done while having a conversation. All these features make it the most desirable elements for having a conversation with friends.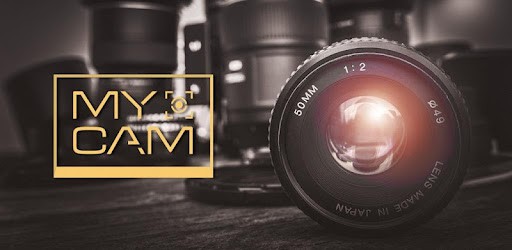 Features
Have a look at a few of its features
It enhances the quality of a video chat and creates interesting live streams on different platforms. 

MyCam keeps updating its features and has a customizable layout.

It gives a chance to have fun-filled video chats and live stream sessions with 3D Face Maks and different beautiful effects. 
Pros
It is capable of broadcasting on different channels at the same time.

It has great microphone audio effects that include voice changing and distortion. 

MyCam offers 12 different video, audio, and image sources that prove to be the best for professional-looking streams and also recorded and exported to MP4, AVI, and GIF file format. 

It can work with every tool that works well with a webcam; for example, it can work well with Yahoo! Messenger, Windows Live Messenger, Skype, Paltalk, Camfrog, and several other IM apps.

It provides high-quality live videos and live streams. 

MyCam has better Motion Detection.

MyCam offers high-quality videos and live streams.

It offers a cautious mode preview prior to making live videos

It, most importantly, highlights important news, adds names, locations, and several other information to the broadcast. 
Cons:
It offers less to no HD resolutions

You are only allowed to add 3 effect additions to your favorites.
System Requirements
It requires a webcam and other video source to work

MyCam works on Windows 7,8,10. 

It needs Intel core i3

It needs 2GB Ram. 
What's new with MyCam?
MyCam has also introduced its new version, 7.4. It has several new features, and different improvements have also been made. Now you can have:
NDI Input, so you can add Skype video calls as the source. 

It now has a better quality of Virtual Backgrounds. 

The new version offers Hardware acceleration for Windows and Mac users.

Now, with the new version, you can crop the webcam layer to the desired size and shape.
However, if you still think that there may be some better alternatives to MyCam, and you might want to try them, we have compiled a list of best MyCam alternatives for your convenience. 
Best MyCam Alternatives For Windows PC
We have now compiled a best list of all the best alternatives to MyCam. All these alternatives are powerful, easy-to-use, and works as video and photo processing apps having amazing features, including video broadcasting, sending media to the mobile phones, opening and playing video or image files, amazing video effects, taking pictures with support for delayed shooting, and lastly high-quality image processing.  So, now let's get down to business without further ado.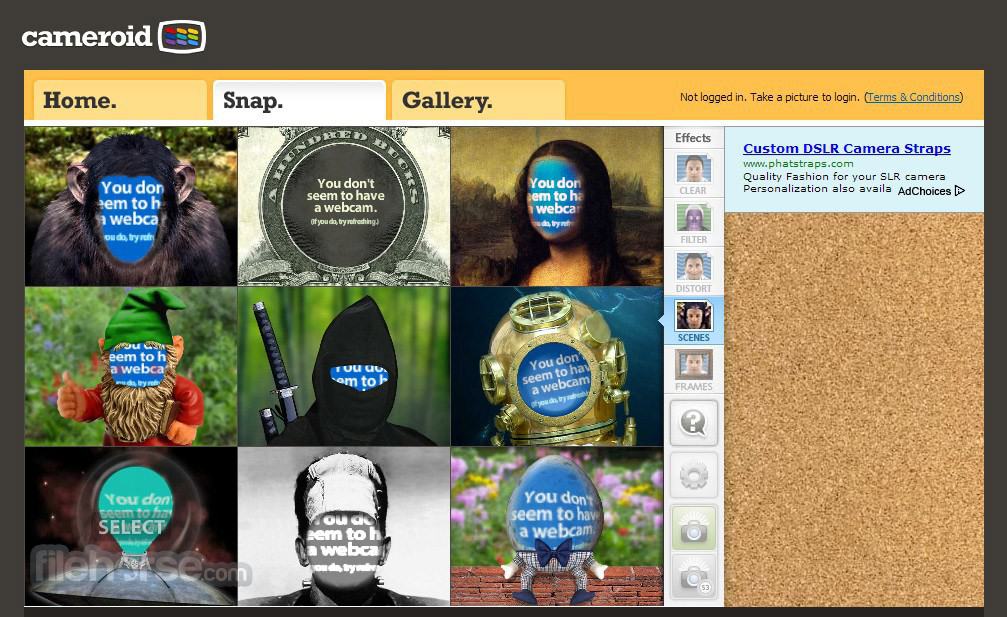 So, Cameroid is the first name on the list of best MyCam alternatives. This is the most convenient sources to create a wider range of pictures and that, too, with the help of a typical webcam. This alternative is not exclusive to taking pictures and adding certain effects; rather, it has several modes with different options like adding effects to render humorous and artistic overtones to images. 
It offers different amazing tools for modifying the colors of the composition scenes, distortions, and many filters. The most amazing features entail photo frames and interesting backgrounds. In addition to all this, Cameroid lets users have a free hand for adding pictures for themselves from a gigantic library into a desirable box. 
So, As far as the background is concerned, you always have the room to experiment with it by placing your face simply on the body of the dwarf, or on a famous portrait like the Mona Lisa or whatever you wish to have. 
In short, Cameroid, like MyCam, makes it possible to capture funny pictures for free. Later, all the pictures can be saved on an online storage service or on your computer. Lastly, Cameroid also enables users to post pictures on social networks.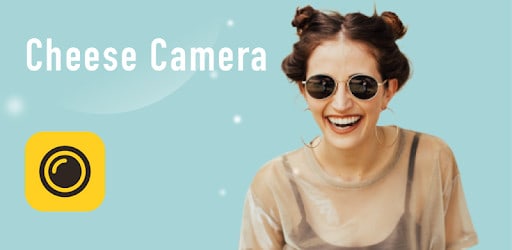 Next on the list of interesting MyCam alternatives is Cheese. It is enriched with many amazing features. It is mainly famous for the ease it offers. You can easily use it for recording short movies and later share it with friends. Like a phone camera, Cheese also lets users take many pictures using a Burst mode, and each picture can have a different pose, making it one of the flexible alternatives. 
In addition to all these, Cheese lets you add funny effects to the videos as well as pictures. Also, you can do stuff like picture distortion, changing of the colors, saving of photos and videos, viewing captured videos and photos, and deleting videos and photos. It also provides great assistance to the users by letting them search their concerns in the "Common problems and questions" section.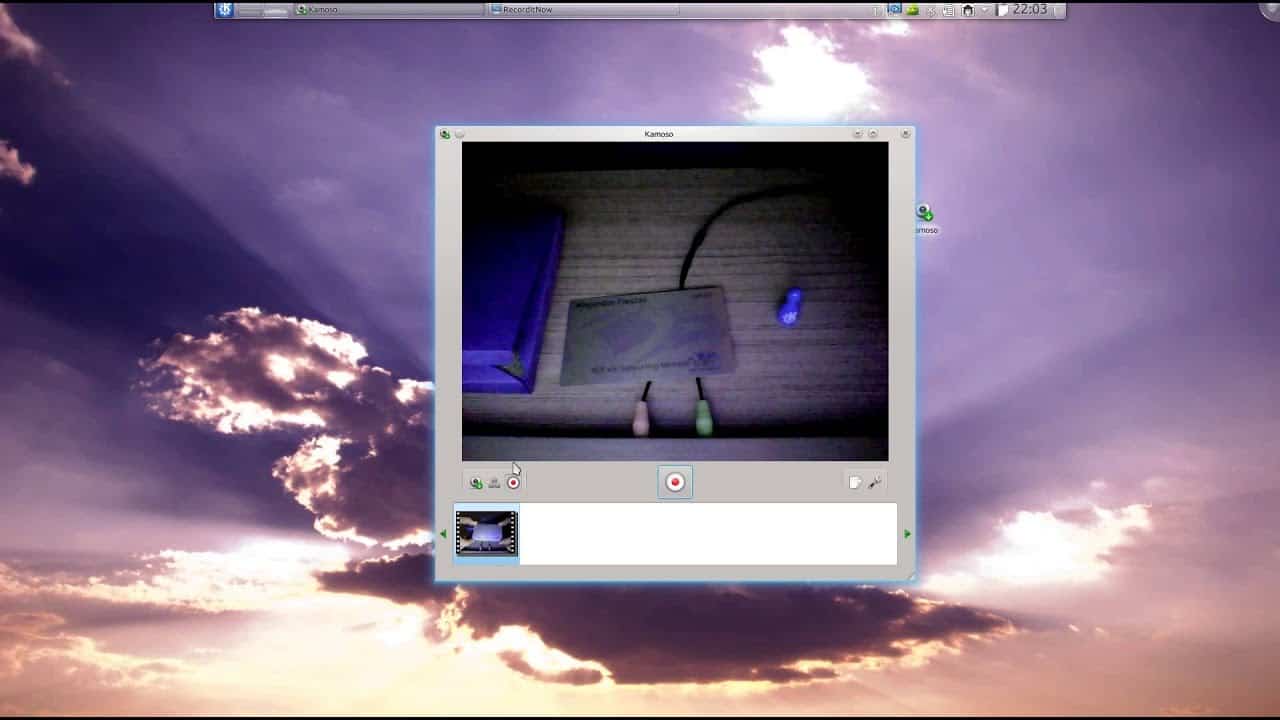 Next on the list of best MyCam alternatives is Kamoso. It is one powerful alternative that is released under the GPL license for providing assistance to you in taking good pictures with your camera. It enables users to capture pictures, record videos, and later share them with their friends. 
When you download the app, you will come across two groups of buttons: one is located on the right and this other on the left. There is also a button right there on in the center of the screen. This button, just like a typical phone camera center button, helps users take a picture with ease. 
The best part about Kamoso is that it gives about 2-3 seconds wait time before taking pictures so the taker can get himself sorted. As far as the buttons on the right side are concerned, the right button is to transform the camera into burst mode. Once it is activated, it keeps on taking pictures into burst mode. Kamoso helps in sharing and giving an advice for uploading the images to Facebook or to YouTube.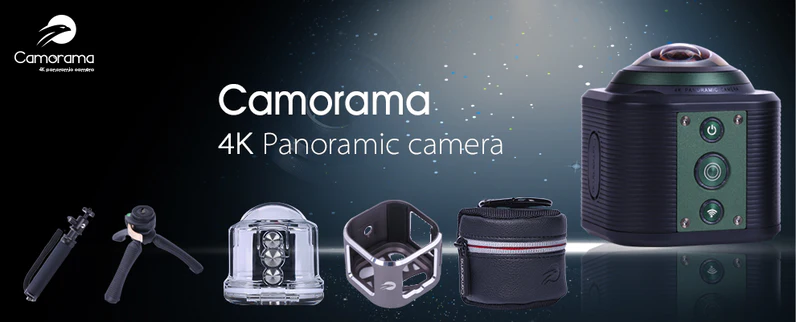 Camorama is also one of the best MyCam alternatives. It is equipped with different amazing image filters to make your images look attractive. The app enables users to view videos from the webcam and add amazing facts to make them visually appealing. 
In addition to all this, Camorama can also upload images over FTP. Basically, the developers have created the program to know better about V41. Camorama is capable of working well at a faster speed. Different features have also been added to it lately. In order to work it, you must have V41 and gnome2 to be able to have it working on your computer. 

Webcamoid is yet another best MyCam alternative. It is an open-source program, and it is enriched with amazing features. The alternative is available on Windows, GNU/Linux, and Mac platforms. 
Webcamoid is capable of offering multiple interesting functions, including recording videos and capturing pictures. One of the main advantages of Webcamoid is that it can manage multiple webcams and add funny effects to it. 
Webcamoid is written in Qt and C++. It comes equipped with 60 amazing effects. Additionally, it offers translation to different languages. Most importantly, it offers custom controls for each webcam, and it feeds other programs by rendering it support from the Virtual Webcam.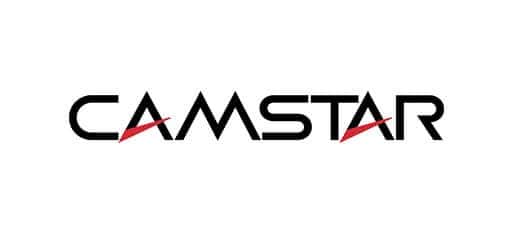 It is one of the high-end and best MyCam alternatives. It is even the best alternative for mobile phones. The app is enriched with 45 amazing effects. It has additional features, including a self-timer, a Live FX camera, and being able to share it with friends by sharing it to social media networks like Tumbler, Facebook, Twitter, and even emails. 
With CamStar it is possible to add amazing effects to your photos. For example, you can effect 4 Rainbow, Vintage, Half negative, Fortify, Colorbooth, Mirror, Poster fx, Bokeh, Lomo, Bulge, Vintage photo, and many more. CamStar also offers great convenience by introducing a basic gallery so you can easily view your pictures and share them on their desirable social media networks. 

WxCam is yet another amazing Mycam alternative. It is compatible with Linux and lets users take pictures, record videos and send commands to Philips webcams for astronomical reasons. 
WxCam is mainly optimized to work with video4linux 1 and 2 drivers. This features lets you use the app with more than one device. Additionally, other features include support for frame grabbing through video4linukx 1 and 2API, customization of saturation, resolution, and gamma, brightness, contrasts, and multiple formats for taking pictures like XPM, BMP, PCX, edge, monochrome upturned, and negative. 
In addition to all that, it also lets users record movement detection. It also has got some special controls for the Philip webcam like shutter speed, gain, and frame rate. Of all these features, the best feature has to be being able to record videos with as well as without audio.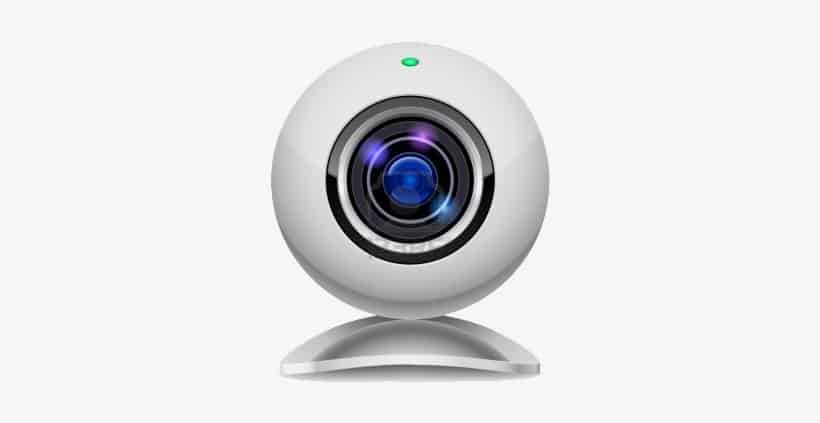 It is a convenient and simple UI interface alternative. It is mainly used to capture and views videos through V412 devices. Its special emphasis is on the importance of the UVC driver for Linux. 
Its interface is built on top of Qt5, Gtk3, and it mainly depends on the build configuration. Moreover, it provides a console-only option. The app can be used on another seeral app like Skype, ekiga, MPlayer, and Cheese. 
It is also possible to opt for audio support from different Api, but the availability is subjected to Interfaces like JACK, ALSA, OSD, and other interfaces having support for portaudio.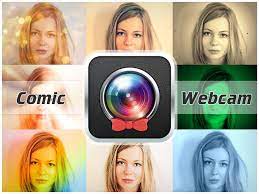 It is one of the sober MyCam alternatives. Typically, it takes photos with webcam and adds amazing features. Later, the taken pictures can be saved in the gallery section and be posted on Facebook. It is compatible with Linux, Mac, and Windows.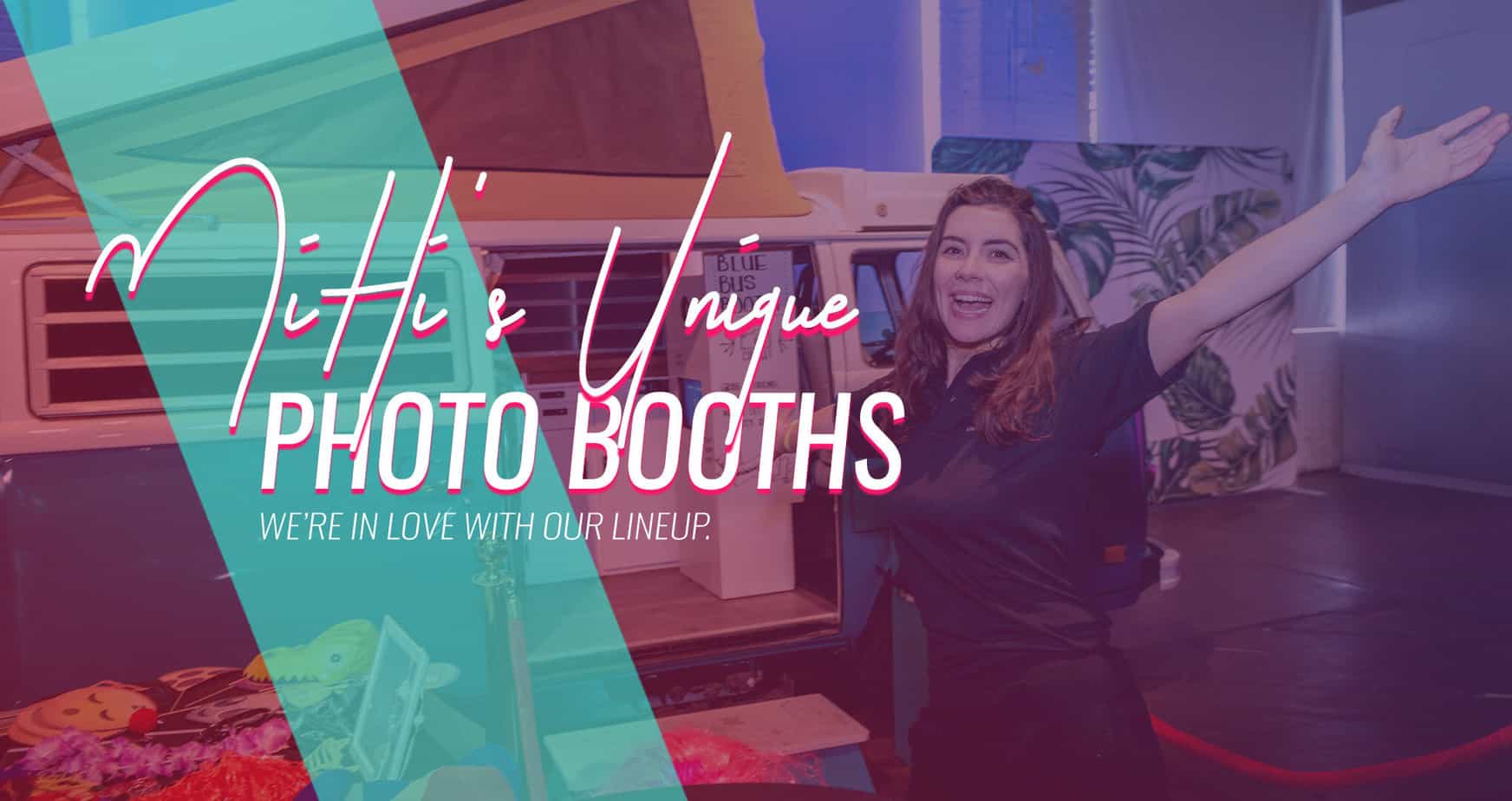 It lets you take pictures and make videos with a webcam easily. You can later add effects from the unlimited options and share it with friends by uploading on social media websites. Video Booth is compatible with all digital cameras and systems, making it easier to upload videos and pics.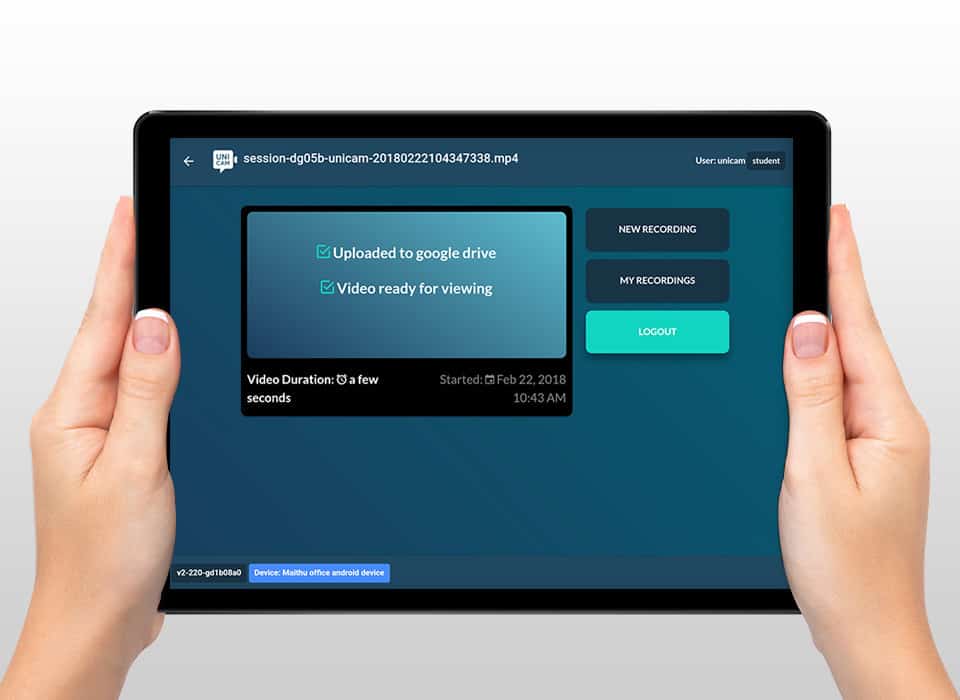 It is yet another feature-rich alternative. UniCam was initially written in Java and later released under the MIT license. It uses the Sarxos webcam, and it has features like easy-to one-key shortcuts, a full screen mode, and being able to take a screenshot. You can also copy the image to the clipboard. Lastly, it is also possible to increase or decrease resolution.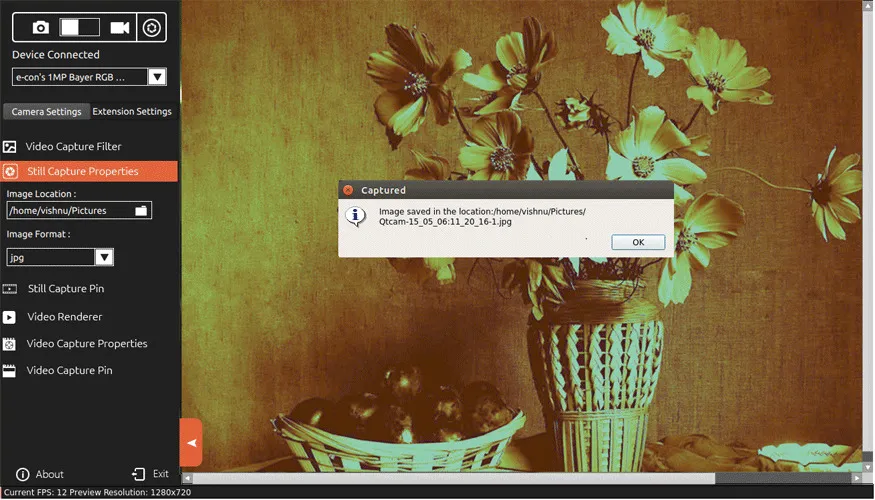 It is one powerful alternative. It was developed by Linux and is an open-source option. QtCAM includes features like color space switching, extension settings, and ten image control settings. The app is capable of supporting multiple file formats, including RAW, JPG, PNG, and BMO. 
It allows users to adjust the setting by offering options like lowering or increasing the brightness. Lastly, it uses emulation support for still pinning capture and tooltips covering information.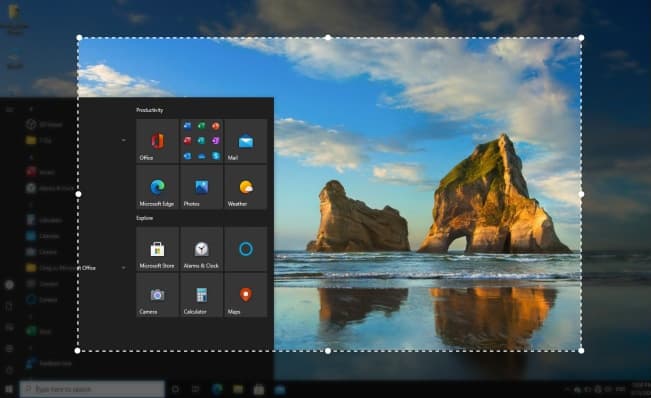 As the name suggests, it let's you record whatever you want to record. It can record screens, webcams, and your screen without any time limit. It is also possible to record the speaker and microphone without any respite. In addition to all that, you can also record games and teaching videos. It is best compatible with different versions of Microsoft Windows.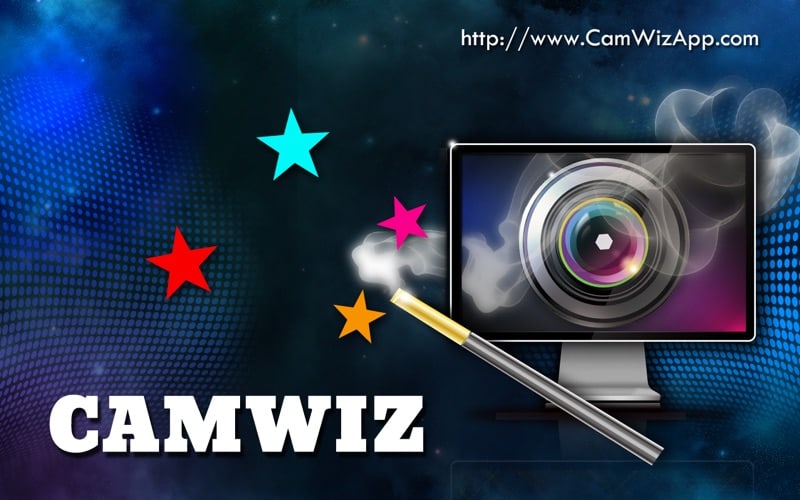 This alternative is specific for Mac. It lets users record as well as playback videos through the webcam. Camwiz Webcam Recorder can be upgraded easily owing to the modular design. It is enriched with amazing features, including night vision mode, audio recording, and an auto-stop recording timer. The app is also capable of supporting an external USB webcam. 
Final Words:
Until now, you all must have gotten an idea about what is MYCAM, its features, and its alternatives. All the provided alternatives are the best. They are enriched with amazing features, have the best interface, and are easy to use. However, at the end of the day, the choice is totally yours.