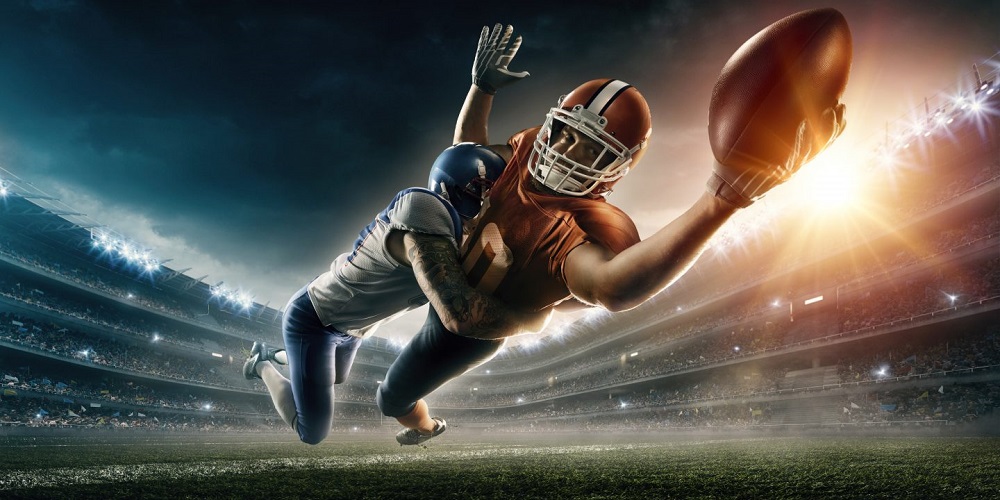 NFL Canadian Players: The NFL is undoubtedly the world's largest and BEST American Football League. Other nations have versions of this and need to compete with the NFL. For example, the CFL (Canadian Football League) exists in Canada, and the BAFANL (British American Football Association… National Leagues) exists in the United Kingdom, where there is growing interest. Isn't it quite a mouthful? However, with more eyes on the sport, more individuals outside of the United States are becoming engaged in playing the sport.
Today, we will look at some of the finest NFL players who aren't American but Canadian. Players from Canada, in particular. While it's true that American Football is far from being the most popular sport in Canada, it's going to happen. However, the number of watchers is growing. For example, Winnipeg vs. Saskatchewan had 700,000 average viewers in the 2022 season, and this is the CFL, not the NFL! In theory, these numbers will only increase, and with more Canadian eyes on the sport, there will be more Canadian players. But who are the NFL Canadian players that young Canadian fans should look up to?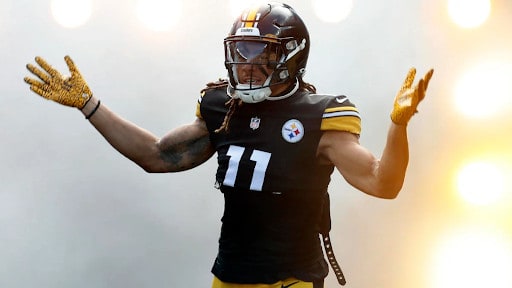 Claypool has made a reputation in Pittsburgh after being selected by the Steelers in the 2020 draft. First up, we'll talk about Chase Claypool of the Pittsburgh Steelers. Abbotsford, British Columbia, Canada. Claypool accumulated 873 and 860 yards while scoring 11 touchdowns in his first two seasons with the Steelers, including a strong effort against the Browns in the playoffs. Unfortunately for Claypool, the Steelers' quarterback transition from Ben Roethlisberger to Kenny Pickett to Mitch Trubisky has yet to aid his development. This season, he has 225 yards and 23 catches, which could be better.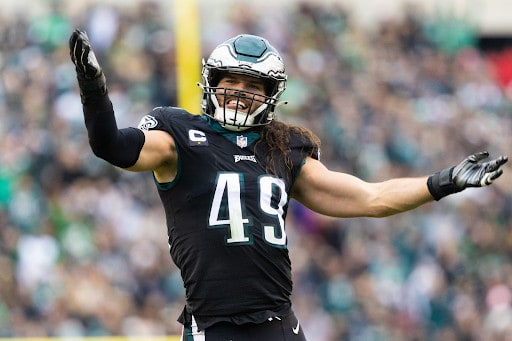 Alex Singleton, a Canadian citizen born in California, may not be 100% Canadian, but it still qualifies, right? Alex Singleton, a linebacker with the Denver Broncos, is up next. Some may challenge this one, given that Singleton was born in Thousand Oaks, California. However, he is eligible for dual citizenship and possesses a Canadian passport. This is because his mother is from Toronto. Is this a problem? Maybe, but even if it's a technicality, it counts! He had also previously played in the CFL for the Calgary Stampeders, which has to count for something.
Back to why we're talking about him! Alex Singleton has been a defensive rock for the Broncos this season, piling up 47 tackles and three pass defenses. Alex is a big reason the Broncos have shipped fewer than 20 points in five of their six games this season. He had a season-high 21 tackles in a low-scoring defeat to the Colts in Week 5, again shipping less than 20 points. A disappointing 12-9 defeat.
Speaking of the Denver Broncos, now is a good time to talk about the current NFL season, and who better to start with than the Broncos themselves? Given the premise of this work and the fact that it is a game played outside of the United States, this is a good place to start. In London, England, the Jacksonville Jaguars (2-5) face the Denver Broncos (2-5) at Wembley Stadium. But what are the experts' thoughts? The Broncos are the underdogs in this game; a $5 bet on them on 5/4 will return $11.25, while a $5 bet on the Jaguars on 20/29 will return $8.44. So isn't it coming down to who can rise to the occasion in London?
This weekend, you are looking at top NFL betting odds and markets for another game. Next, we will look at the Miami Dolphins (4-3), who will face the Lions in Detroit. (1-5). The Dolphins are HEAVY favorites at 4/7, which means the same $5 wager from previously will return $7.85, but if you prefer the underdogs with home-field advantage, you can buy them at 31/20, which would return a handsome $12.75. Good.
While we're here, it's worth considering the odds that any of the four teams indicated here may win the championship. Starting with the Denver Broncos, they are 100/1 to win, which means $5 yields $505. The Jaguars are at 100/1 as well. The Miami Dolphins are the best of a dismal group, sitting at 33/1 and returning $170 from $5. However, they are still the 13th fave! Last but not least, two more teams have that opportunity; the Detroit Lions are 300/1, the third least favored team to win it all. However, if you believe in miracles, $5 would return $1,505. Wild.
Javon Holland is 22 years old and still has a TON of potential. Will he have a breakout season in 22-23? Are you prepared for another change? Javon Holland, Free Safety for the MIAMI DOLPHINS, is the next Canadian player we'll discuss. I understand, smooth. Javon Holland, born in Coquitlam, Canada, took over as the Dolphins' starting free safety in 2021 and has worked hard to retain it that way. Holland had two interceptions, three fumble recoveries, ten pass defenses, and 69 tackles in his debut season, all of which were impressive for a rookie!
His continuing development in 2022 makes him the best Canadian player, ACTIVELY playing in the NFL. Holland hopes to make this season the one when everyone remembers his name, with two interceptions, matching his rookie season, and 34 tackles through 7 games, including a ten-tackle game in a crucial win against the Bills in September. He is DEFINITELY on the right road!
That about wraps it up for this one, now it's time for some questions to get you guys involved. These initial questions are aimed exclusively at Canadian football enthusiasts. Your eyes were on the CFL when you were growing up, right? Or did you spend most of your time watching the NFL? Which American team did you support, and why did you do so? Finally, who were the most important NFL Canadian players when you were younger?
How does it make football fans feel knowing that the sport's popularity is growing and appealing to a wider global audience outside of the Super Bowl? What about the recent talk about the NFL establishing a franchise in London in recent years? Are you interested in seeing that? Does this open the door for other nations to establish a franchise there, or should this be a defunct point outside of MAYBE some friendly games? Please let us know about NFL Canadian Players! Take care till next time!