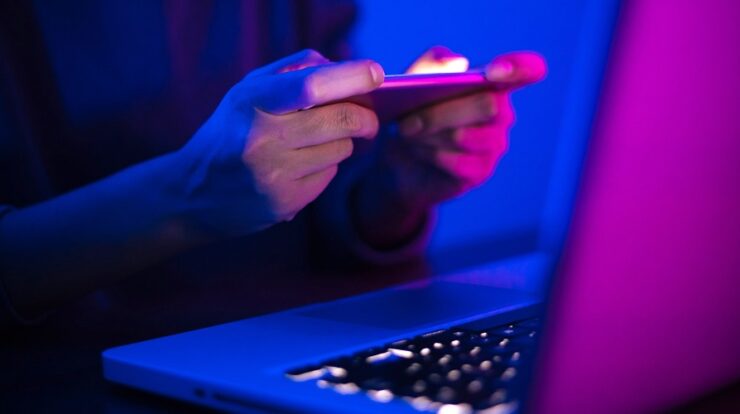 Traditionally, the gaming industry has focused on generating games for PCs and major consoles like the Xbox and PlayStation. However, as smartphone gaming has grown in popularity, developers have been compelled to build games that can be played on both iOS and Android devices. Indeed, over 72.3% of smartphone users in the United States are avid mobile gamers. Search engines show many monthly searches for "PC and Console games on Android" since there is a strong desire for mobile-friendly games. While not all PC or console games are accessible on mobile, there are many fantastic Android options. If you're looking for console games on mobile, check out our list of the top PC and console games for Android smartphones.
Top PC And Console Games On Android Smartphones To Try
Mobile gaming has evolved dramatically over the years. There was a time when your phone could only be used to chop up fruit or move a ball. You may, however, now play full PC and console games on your Android smartphone. In light of this, we combed the Play Store for the console games and series on Android that you should check out right away.


Riot Games has announced the introduction of Valorant for mobile devices. The free-to-play first-person PC shooting game with 14 million monthly players has had a terrific start on PC and will be moving from PC shortly. However, despite the popularity of the PC version, users all around the world urged that the game be adapted for mobile devices. Riot Games promptly reacted to their requests, announcing that Valorant: Mobile is currently in production and may be released as early as the beginning of 2023.


"Call of Duty Warzone: Mobile," the latest installment in the Call of Duty smartphone game series, provides the game's finest mobile Battle Royale experience. The game features stunning COD: Warzone combat with weaponry, vehicles, actual content, maps, and unique COD: Warzone gameplay that can support up to 120 live gamers in a battle on a smartphone. Featuring top-notch visuals and easy-to-use controls. Aiming, movement, animations, physics, and music have all been optimized for mobile gamers.


Max Payne, the action thriller game that popularised "bullet time" in the 2000s, is now accessible for mobile devices. It made the "Slow-motion" method genuinely effective, enabling you to halt time to remove a whole room's worth of opponents without devolving into an auto-aim hack fest. Even though the third-person action in Max Payne can be tough to operate on a smartphone, the game's story and visuals have withstood the test of time considerably better than many games from a decade ago.


According to EA's statement, Industrial Studios, the company's mobile division, is currently working on an Android smartphone version of Battlefield. As a result, the fierce rivalry between the COD franchise and the Battlefield game series has also spread to mobile platforms. The game is currently in the testing stage, but a global release is expected in early 2023.


Despite being over ten years old, Terraria remains one of the best action games available for PC, console, Android, and iOS. Terraria has everything you need if you prefer survival and exploration games. It is comparable to Minecraft's 2D side-scrolling equivalent, with a greater emphasis on battle and exploration and less on pure invention. In addition, it is one of the few multiplayer games that allow you to play online with up to seven other people, making it one of the best mobile multiplayer games for social gaming.


Limbo is a stunning game. Everyone who has finished the game has noticed how lovely the lights and mood are. Gamers and critics praised the game's graphics, puzzles, and simple design. If you like side-scrolling games with scary settings, try Limbo. The puzzle game Limbo offers outstanding visuals and a frightening atmosphere. You will play the character of a young kid who travels to Limbo in pursuit of his sister. Because Limbo is a visual adventure, there needs to be dialogue. Instead, the visual elements of Limbo will tell you more about the game and its story.


Despite its pixelated graphics and lack of a story, Minecraft is one of the most popular games globally, with over 90 million gamers signing up each month. The game was first created for the PC, but you can now play it on an Android or iOS smartphone using your construction abilities and design sense and continue developing your thoughts for lengthy periods. The number of players Minecraft has amassed over time demonstrates that it is, and will likely always be, one of the top console games on Android.
The Bottom Line:
So, these are some of the top Android PC and mobile games, both upcoming and presently available. Are you ready to play some fun PC games on your mobile? The unfortunate aspect is that all of the mentioned PC games for mobile are charged. Nonetheless, we hope you try a couple of our suggestions! Also, if you know of other PC and console games that can be played on Android smartphones, please let us know in the comments section below.