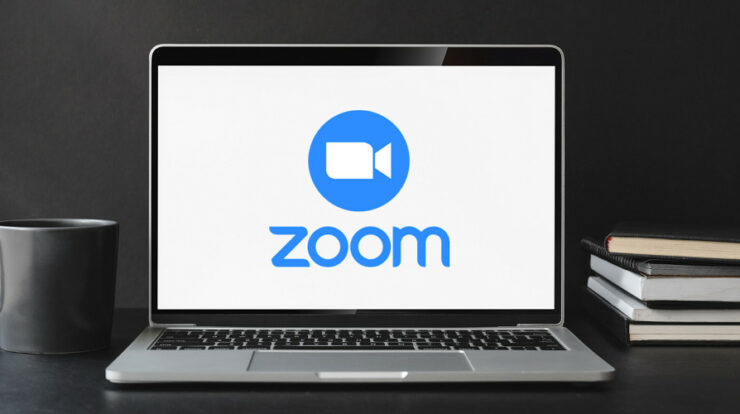 Office Zoom Backgrounds You Need To Try: It has been nearly two years since COVID-19, and this pandemic has irrevocably altered people's lives. Since the pandemic a lot has changed since the pandemic, and one area that has seen a huge transformation is how we connect with people professionally. Previously, office meetings, interviews, and professional meetings were held in office settings, but today they are held via Zoom or virtual meeting platforms. People generally avoid any physical interaction that they can.
While virtual meetings provide a lot of flexibility, there is always a need for a professional setting. When you appear on Zoom for a job interview or a presentation, you must seem professional. As a result, in this article, you will find the best office Zoom backgrounds for your next Zoom meeting. It will not only be a refreshing change of scenery, but it will also appear more professional and appealing.
Top Office Zoom Backgrounds You Need To Try

1. Antique Office Space
What else do you need but reclaimed wood floors, an antique bookshelf, and a basic work setup? This is, without a doubt, one of the best Zoom backgrounds on the list. It is classy and has an old feel about it. This one will greatly assist you if you have a strong personality and want to develop a solid relationship.
2. Scenic Background
This background will be a great choice if you want to appear to be a forceful authority figure. It shows a mansion with a chair on the side. In the background, there are some lush meadows. Overall, it has the appearance of a high-end Beverly Hills estate. So if you want to impress many people with your charisma, this will be great.
3. A Blogger's Workstation
Hey! This one will impress you a lot if you are a writer. It's just a simple blogger desk. Then, if you're in the market for a new car, you should check out this one. It is well-organized and immaculate, and it exudes professional air. So make sure you try it out.
4. High Floor Corner Office
What could be more appealing and classy than a top-floor office with a view of the entire city skyline in the background? This is just what this Zoom background exudes. This background will draw everyone's attention in any meeting, and you will undoubtedly exude boss vibes. If you have an important meeting, try this one at the next one.
5. Minimalistic Shelf
It is only sometimes necessary to seem professional and bossy. Sometimes you want to converse with other books in your office casually, and this simple bookshelf design will be great. First and foremost, it exudes wonderful energy and is also rather impressive. This is the one to try if you have a small and casual meeting with several coworkers.
6. Regal Bookshop
If classy had a corresponding image, it would be this background. Use this background if you have a big presentation coming up. It's from Livraria Lello, the world's most gorgeous street bookshop. The business is frequented by hundreds of people every day, and with tons of books in the background in a well-arranged manner, you cannot go wrong with this one.
7. Background with Bookshelf
How do you make a simple environment more interesting? Simply adding a handful of books will make it appear more professional. We're talking about a whole bookshelf in the background here. What will this background bring to the table?
8. Simple Yet Modern
Sometimes a simple background is all you need, which is why this background is on the list. It is simple but impressive, and if you want to have a casual meeting, try this background in your next Zoom meeting and watch how people react to it.
9. Conference Room
A conference room in the background is undoubtedly one of the best office Zoom backgrounds available. It is the most professional and easy option for many people. If you want something simple, this background has you covered.
10. An Average Workspace
You cannot go wrong with this one. Your standard workplace background is the best option if you need a safe Zoom background for an office meeting. It is as simple as it gets and conveys a very professional attitude. So, try this background for your next meeting and observe how people react.