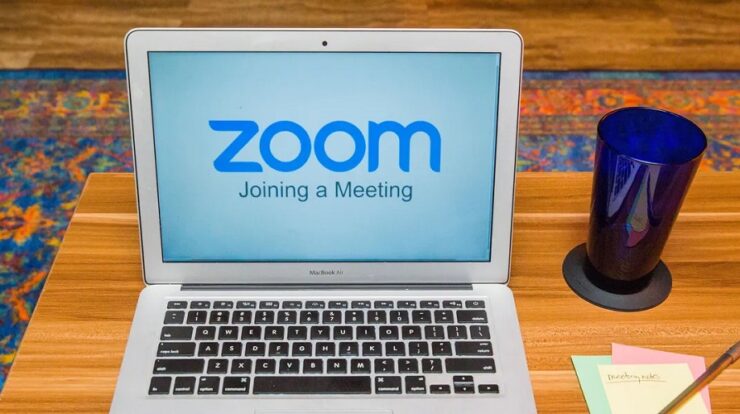 Zoom Meetings have become the new standard in the post-COVID age. Most people would avoid any public meeting if they could, which is why virtual meeting platforms are becoming more popular. Zoom is, without a doubt, one of the most popular virtual meeting platforms on the market. The majority of organizations and enterprises use it to hold online meetings. However, these meetings may become tedious and dull at times, and although there isn't much you can do to rekindle the spark, there is always the option to employ the best Zoom backgrounds available right now. This article will show you the best Zoom backgrounds to try. Download these and make sure to try them out at your next meeting. It's a good idea to keep your eyes out for this one.
Top Zoom Backgrounds You Can Use
1. Fitness Area
This Zoom background is just what they need for everyone who prioritizes their health over all else and wants others to do the same! It includes a lovely workout facility that makes you want to start working out immediately. If you have a fitness presentation coming up, try this Zoom background.
2. A Standard Office
A no-brainer pick for a fantastic Zoom background. If you have a meeting coming up or want to appear more professional, having a typical office in the Background is one of the best options. Bring it to your next meeting when you connect with coworkers or superiors to convey professional vibes.
3. Inspirational Quotes in the Background
An inspiring quotations background is the way to go if you're giving a seminar or a presentation where you want to spread good feelings! You may make lovely phrases with great background photos that catch people's attention. If you want to make an impression the next time, employ these quotations.
4. Lakeside House Background
Do you want to flex a little bit while sitting at home? In such a case, try this gorgeous lakeside home background. It is a regal residence with a beautiful lake in the Background. Then again, use this as a source of inspiration.
5. Instructional Background
Do you intend to have a meeting where you will display a slew of lessons or instructions for a forthcoming event? In such a scenario, this Zoom background may be a game changer. This is good news for all professors and instructors who struggle to get their point across. Simply having a background of instructions for all guests aids in their remembering what you want from them.
6. Marvel Movies
Who doesn't enjoy Marvel movies? This may be one of the best Zoom backgrounds for the simple fact that it is unexpected. For many, having Marvel in the Background may be the icebreaker. Then this may be the case. So, if you're planning a casual get-together, try this one out on Zoom.
7. Branded Background
A brand is more powerful than anything generic. It is what distinguishes the extraordinary from the commonplace. Using your brand in the Background can only increase the value and image of your brand. A branded image in the Background strengthens your brand and makes you appear professional. As a result, you should pass up any opportunities to include it in your presentation. Next time, try adding your brand in the Background and watch what happens.
8. Flowers in the Back
Then there are the flowers in the Background, which are usually one of the best things. It has the power to brighten and uplift anyone's day. The best way to get a good night's sleep is to have a good time. Make sure to include some flowers at the back of your next meeting.
9. Underwater Area
Undersea life fascinates the majority of people. It is complex, lively, and has a distinct flavor. If you want to add the same touch to a presentation, try this Background in your next Zoom meeting; it will be fantastic.
10. A Scenic View
When you're at a loss for what to use, this is one of the safest and best Zoom backgrounds. Just have something gorgeous in the Background, and everything will fall into place. Another excellent feature is that it makes the setting lively and gives you things to chat about other than dull issues.