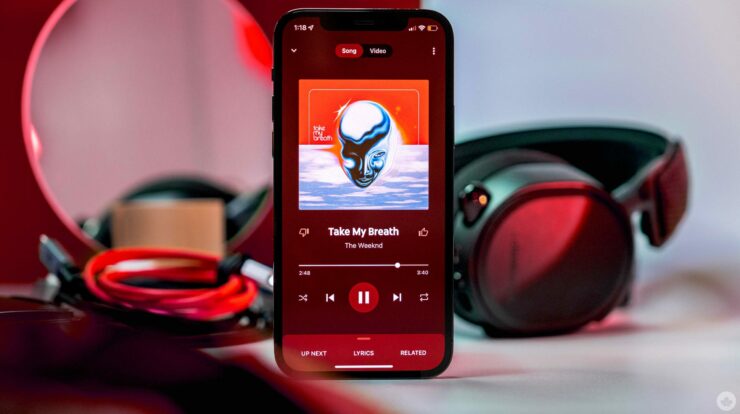 The Amazon Echo devices can do numerous things to make your life simpler, but their ability to stream and playback music is what truly draws people in. Unfortunately, while the device supports major music playback services such as Spotify, Apple Music, and Amazon's subscription service, consumers searching for Google or YouTube music may be disappointed. Fortunately, you can use more than just supported services with Alexa and your Echo, so here's how to play YouTube Music on your Amazon Echo.
Connect YouTube Music From Your Phone Over Bluetooth
Although it may be inconvenient, the only method to play music from YouTube Music on your Echo is to connect over Bluetooth. The methods are the same whether you're using an Android or an iPhone.
1 – Open the Settings menu on your device and choose Bluetooth from the list of options.
2 – Choose Pair New Device, or search for the pairing option if it is currently active. If your Echo appears slowly, say Alexa pair device to begin searching for devices.
3 – From the list of devices, choose your Echo device. To identify the device, it should state Echo-XXX, with the Xs substituted with numbers or characters.
4 – Once connected, your Echo will notify you that you've successfully connected to a device.
5 – To play YouTube Music, launch the app on your phone and choose a song or a mix to play.
While you cannot request individual songs with your voice, you may control your playback with basic commands like pause, play, next, and previous. Then, simply say Alexa, disconnect to disconnect from your device. After pairing your device the first time, you may automatically reconnect to your phone by asking, "Alexa, connect to my phone."
Facing Trouble Connecting?
If you're having trouble getting the two devices to pair for any reason, there is another option.
1 – Tap Devices at your phone's bottom of the Alexa App.
2 – Select Echo & Alexa, then select your Echo device.
3 – Now, tap on Bluetooth Devices so that we may search for Bluetooth-enabled devices and pair them with your Echo directly.
We're connecting a certain Echo device to our phone using this way. If you have many Echo devices and want to set them up, you must repeat the process for each device.
Connect YouTube Music From Your Computer
You may also use your Windows or Mac computer to connect to your Echo. However, you must make certain both of your devices are Bluetooth enabled.
1 – Navigate to the Windows Settings or Mac Preferences menu.
2 – Find the Bluetooth option.
3 – Make certain it is set on.
4 – Take out your phone and issue the following command to Alexa. Connect a new Bluetooth device.
5 – When prompted, accept the Echo connection on your device.
Once connected, launch the YouTube Music web player and listen to your favorite songs. You may control your playback when away from your computer using basic instructions similar to those used on the phone, such as pause, play, next, and previous.
How To Easily Stream From Other Sources?
So, now that we've covered how to stream music from YouTube to your Alexa device, you might be wondering what other services you can stream. If you own Apple Music, Spotify, Pandora, or iHeartRadio, you can connect them to your Echo device. When you use one of these built-in services, you can say something like, "Alexa, play my party playlist," and she'll react with your music. Both Spotify and Pandora provide the option to listen to free music. However, you can access all Prime Music offers if you have Amazon Prime.
To do so, tap the More icon in the lower left-hand corner of the Alexa App and select Settings. You may now tap Music & Podcasts from the Alexa Preferences menu. Next, follow the directions after clicking Link New Service. These services, unlike YouTube, are significantly more compatible with your Echo and provide more feature-rich capability.
FAQs:
How To Easily Play YouTube When My Screen Is Locked?
Depending on your operating system, this cannot be easy. You may either disable Screen Time-Out in your phone's settings or download third-party software that supports YouTube music. You may also use your phone's Chrome or Mozilla browser app to access the desktop YouTube site, which will play YouTube music even if the screen is closed.
Is It Possible To Listen To YouTube Music On Echo Show?
Yes, however, if you have an earlier version, you must upgrade it. Next, visit the YouTube website with the Silk or Mozilla browser and play your content. Unfortunately, there is no YouTube app for the Echo Show, but you may use a web browser. First, navigate to the YouTube website using your preferred web browser. Then you may stream the content that interests you.
Conclusion: Play YouTube Music On Amazon Echo
Although the process may take a long, it is worthwhile if you want to avoid transitioning from YouTube Music to something else. The streaming quality is excellent, and you can use Alexa's basic playback controls. However, if you want complete control over your music, consider moving to a provider supported by Amazon and Echo, such as Apple Music or Spotify. For example, if you've Amazon Prime, you can stream over two million songs free through Amazon Prime Music without paying a subscription fee. However, the ideal way to listen to YouTube Music is over Bluetooth from a single device.