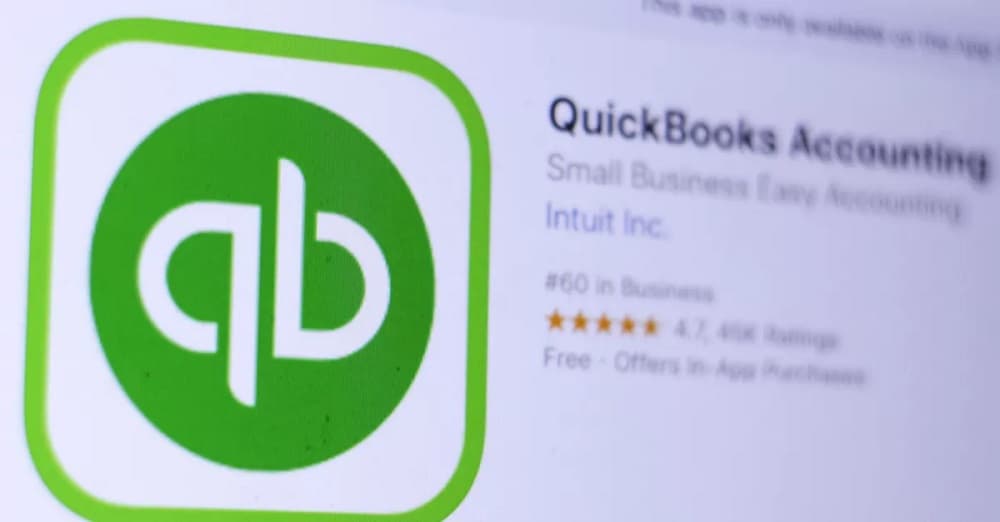 Are you Looking QuickBooks Alternatives for your Small Businesses?. QuickBook is considered a standard not just among the accounting software programs but the whole of Enterprise Resource Planning (ERP) apps. Its understandable and simple dashboard is easy to use and does not require an accountant for bookkeeping. With that stated, some companies find QuickBooks' pricing expensive, and some do not like the recent transition to Intuit. Aside from that, high credit-card processing charge is forcing many companies to look for alternatives. Therefore, if you search for a suitable replacement, you have come to the correct place. This article has classified a list of the 10 best QuickBooks Alternatives that are priced reasonably and offer similar features.
QuickBooks Alternatives for Small Businesses in 2022
Here, we have mentioned 10 different Alternatives to QuickBooks based on many factors such as pricing, features, business size, region, and more. Moreover, almost all the mentioned programs are web-based, so you can access them from any platform, including macOS and Linux. Aside from that, we have further dedicated a few listings for freelancers and solopreneurs. With that stated, let's begin the article without further ado.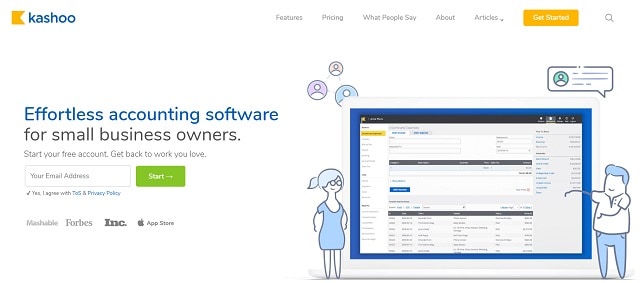 Kashoo is our first pick in this list which is quite good and offers a comprehensible dashboard to make sense of your finances. Just like other services, you can connect various bank accounts and import the data to have a comprehensive overview of your business transactions. Kashoo gives all the accounting data in the form of pie charts to visualize complex metrics and make it simple to understand. There are hosts of other traits as well, including invoicing, expense tracking, payment scheduling, report assessment, etc.
The great part about Kashoo is that it's equipped with a smart scanner that can turn any physical receipt into a digital copy. Besides that, you can handle unpaid bills and schedule automatic payments for a specific date. You can personalize invoices with your brand logo and digital signature. All-in-all, Kashoo seems a decent alternative to QuickBooks, and you can give it a try.
Features: Great dashboard, Web-based, Pie charts, Invoicing and expense tracking, Smart scanner, Personalize invoices, Automatic payments, Offers a mobile app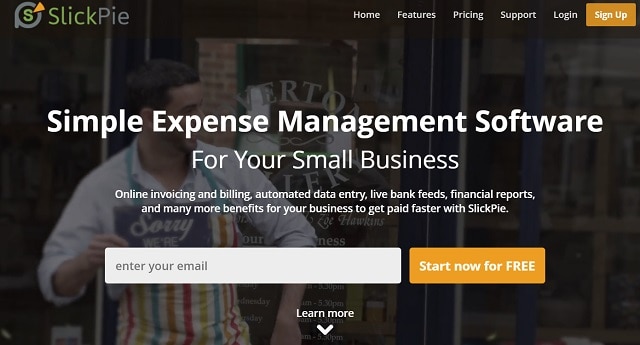 If you require simple accounting software that can do most of the accounting stuff, then SlickPie is a good alternative to try. The great part about SlickPie is that it comes with a cost-free plan without any major restrictions. You can combine as many bank accounts as you want, and it will make all your accounting data in a readable format. Moreover, you can view the cash flow with visual graphs and complete reports. The dashboard is not as reliable as QuickBooks, however, it shows all the major metrics which enable you to gauge your financial performance.
Aside from that, SlickPie can track expenses, schedule recurring payments, generate personalized invoices, and more. You get all the standard QuickBooks traits under the free plan. There is further a MagicBot which scans all your receipts and auto fills the data in your balance sheet, automating a significant chunk of accounting task. Therefore to bare it all, SlickPie seems an entire accounting software and without any major omission. I would say it's 1 of the best free alternatives to QuickBooks, and you should give it a try.
Features: Best free alternative, Web-based, Decent dashboard, Invoicing and track expenses, Magicbot for scanning receipts


Sage is 1 of the world's largest companies, which offers enterprise software to many financial firms around the globe. Among the various products it offers, a cloud-based accounting solution is one of them, which is primarily built for medium and small-sized businesses. Furthermore, if you are from the UK and looking for a QuickBook alternative, Sage is the best pick for you. Now coming to traits, Sage has a pretty cohesive interface given their experience in the financial world. You can attach your bank account, and it will categorize all the transactions giving you a lucid overview of your business.
It shows various metrics like sales, growth rate, credit, quote estimation, etc., on the dashboard, along with detailed graphs. I would say Sage gives a 360-degree view of your business in a pretty neat fashion and excels at QuickBooks in terms of dashboard overview. Having stated that, you get all the standard accounting highlights such as invoicing, payment scheduling, inventory management, real-time reports, collaboration with team members et al. It is clear that Sage is a feature-packed accounting software quite like QuickBooks, and you can give it a try.
Features: Best for UK based companies, Web-based, Superior dashboard, Invoicing and payment schedules, Inventory management, Collaboration, Offers a mobile app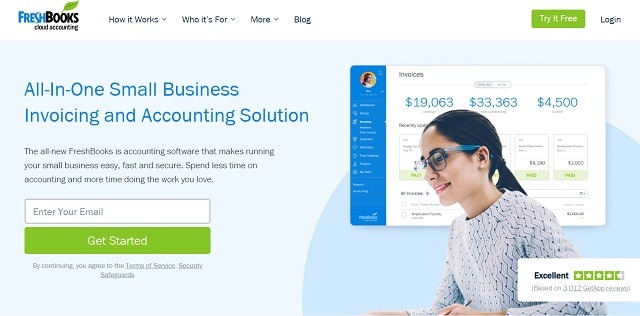 FreshBooks is a likely accounting program that is a bit expensive, but given the unique features, it's surely worth it. I would go as far as to state that FreshBooks is 1 of the best QuickBooks Alternatives in terms of automating various account management tasks. You can set up schedules for vendor billing, tax payments, automatic invoice generation, and hassle-free bookkeeping. In a way, FreshBooks is pretty good at organizing accounting data and collecting various financial reports for your perusal. Similar to QuickBooks, the interface is pretty straightforward, which updates cash flow metrics and recent purchases in real-time.
Aside from that, you have all the standard accounting features like invoicing, report generation, expense tracking, inventory management, and more. There is also a project highlight just like QuickBooks Project, which enables you to collaborate with clients or employees and conceptualize a financial deal before the final purchase. Simply put, if you require a more advanced QuickBooks alternative and do not mind the slightly steep price, then FreshBooks can be an excellent alternative.
Features: Advanced accounting software, Web-based, Automate accounting tasks, Automatic payments, Insightful reports, Invoicing and inventory management, Payroll integration, Expense tracking, Schedule reminders, and payments, Offers a mobile app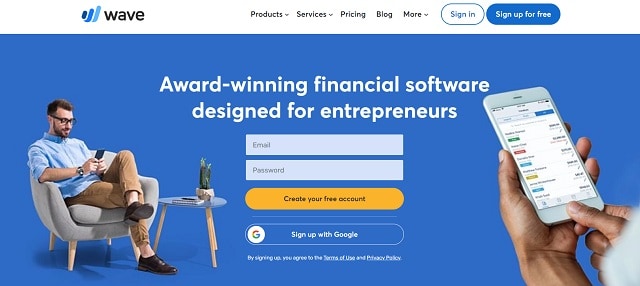 If you are viewing for a free QuickBooks Alternative, then there is no better service than Wave. It's truly a free accounting software that allows you to manage bookkeeping in a slick interface with all the details like expenses, cash flow, and more. So what is the catch? There is no Wave and catch that makes it clear that accounting traits are completely free, including online banking integration, expense tracking, invoicing, and receipt scanning. So how does Wave make money? Well, it gives payroll and payment processors separately as paid services which make money for Wave.
So to break it down, Wave helps all the essential accounting features that QuickBooks offers without you paying anything. You are simply going to need the payroll service if you are running a large business and a payment processor, in case you do not have one, which is very unlikely to happen. I would tell Wave is a great alternative to QuickBooks if you are a freelancer or run a small company. Therefore go for Wave without any second thoughts, and I am sure you are going to enjoy the service.
Features: Free and best for freelancers and small-sized businesses, Web-based, Invoicing, Tracking expenses and incomes, Receipt scanning, Offers a mobile app.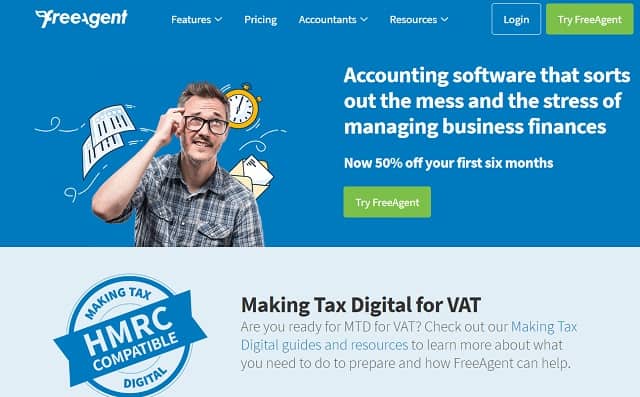 FreeAgent is another QuickBooks Alternatives to consider. If you live based outside of the UK. It's quite affordable and gives all the major bookkeeping features. For starters, you can combine your online bank account and seamlessly import all the transactions to FreeAgent. Thereafter, it classifies the data into income and expenses, providing a detailed overview of your balance sheet in real-time. The great part about FreeAgent is that it allows in-person accountants in case you need onsite support.
Besides that, FreeAgent is gathered with all the usual accounting traits which can make your job hassle-free. You can generate and send invoices, file various kinds of taxes, track expenses, find estimation and quotes, and much more. In tandem, you are receiving almost all the QuickBooks traits at an affordable price. So, as I stated above, if you run a business in the UK, FreeAgent can be a great alternative.
Features: Best for UK based businesses, Web-based, Pretty good dashboard, Real-time cash flow, Generate invoice, File taxes, Offers a mobile app



QuickBooks is singularly famous because of its user-friendly interface, which does not require much accounting expertise. Nevertheless, another service beats QuickBooks in terms of clean design, and that is Xero. Besides the best dashboard, Xero is packed with almost every feature that QuickBooks offers. You can combine your online bank to Xero seamlessly and can handle accounting books in no time. And similar to QuickBooks, Xero classifies all your transactions into expenses and incomes giving you a clear idea of the cash flow. Moreover, you can manage your inventory, generate invoices, keep track of sales, and schedule recurring payments.
Aside from that, Xero comes with Payroll integration which is a popular feature of QuickBooks. You can simply deposit money with automatic fillings across 50 states in the US. And that is not all, it further has a mobile app that lets you manage your business on the go. Not to mention, Xero is a fully cloud-based service, so no matter if you use Mac or Linux, you can always access Xero from a web browser. Moreover, Xero can move all your QuickBooks data to its server within 3 hours, so you don't have to worry about data loss. To sum up, if you are viewing for a more user-friendly accounting solution, then Xero is the best out there.
Features: Excellent dashboard, Web-based, Track sales and generate invoices, Manage inventory, Access insightful reports, Payroll integrated, Schedule reminders and payments, Move from QuickBooks to Xero without any data loss, Has a mobile app

GNUCash is an open source QuickBooks Alternatives, which is entirely free and has many bookkeeping features to organize your business accounts. 1st of all, it's not a web-based accounting software instead, GNUCash gives a desktop client for all main operating systems, including macOS, Windows, and Linux. If you were utilizing Quicken desktop client for QuickBooks, then GNUCash is the ideal replacement that does not cost a dime. GNUCash is able to import all your bank transactions utilizing the OFX (Open Financial Exchange) protocol that several banks and financial services currently use.
Moreover, it can split the transactions into Checkbook-Style Register, which is sort of old-school bookkeeping, but if you are well versed with this system, then it may work wonders. GNUCash further shows incomes and expenses in a tabular form along with graphs for better knowledge of your cash flow. Apart from that, similar to QuickBooks, it comes with invoicing, vendor tracking, bill payments, and tax payments. You can also schedule transactions and pay your vendors before the due date automatically. 1 thing is clear that GNUCash is not for everyone. Therefore, if you know a bit about accounting and want a free program like QuickBooks, then GNUCash can be a solid alternative.
Features: Desktop client, Free and open-source, Best for Windows, Linux, and Mac, Connect bank accounts, Invoicing and recurring payments, Graphs, and detailed reports, Offers an Android app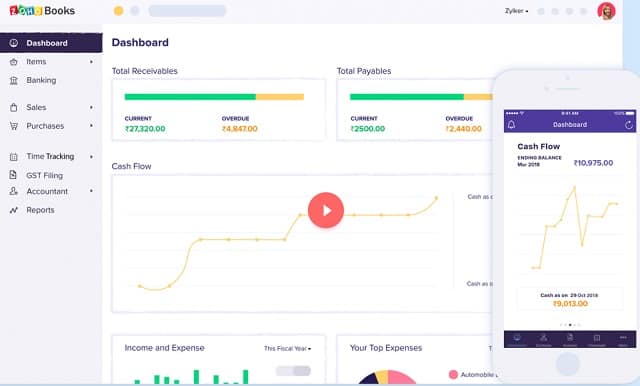 Zoho Books is another excellent QuickBooks Alternatives, which is plenty good and comes with endless features. If you are already utilizing Zoho CRM, then picking Zoho Books as your bookkeeping service will be a lot more seamless and more comfortable to manage. In contrast to QuickBooks' interface, Zoho Books looks pretty good with comprehensible graphs of expenses and incomes on the dashboard. Primarily, you will be able to gauge your financial performance simply by looking at the dashboard. Moreover, you have hosts of accounting highlights such as banking integration, invoice generation, inventory management, and more.
Similar to QuickBooks, there are further many helpful features, including payment reminders and scheduling, vendor billing, and expense tracking. You further get a dedicated mobile app to manage all your financial books no matter where you are. All-in-all, Zoho Books is another near-replacement of QuickBooks in terms of both features and ease of use. So, you can give Zoho Books a try if QuickBooks is not cutting for you.
Features: Best for Zoho users, Web-based, Excellent dashboard, Detailed graphs, Invoicing, Inventory management, Schedule reminders, and payments, Offers a mobile app, Track expenses and bills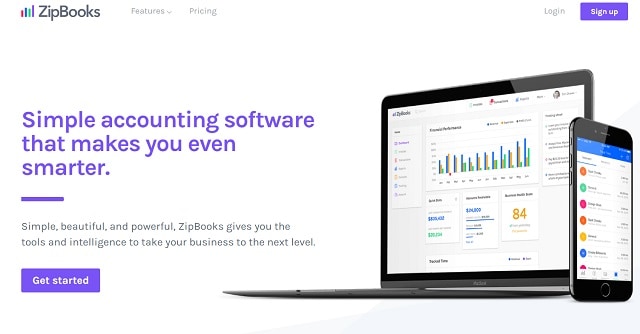 ZipBooks is another cost-free Alternative to QuickBooks, which is surprisingly good and doesn't cut many corners under the free plan. You can reach almost all the account management things like bank account integration, keeping a tab on cash flow, tracking expenses, invoicing, accepting payments, and more. Therefore, in a nutshell, you are getting all the key traits of QuickBooks without any charge, and that is simply amazing. Now, you must be questioning, what is the catch again? Well, ZipBooks only makes you connect one bank account under the free plan, which can be limiting for big businesses. Nevertheless, if you run a small or medium-sized business or a solopreneur, ZipBooks is the ideal pick.
And in the circumstances you want to go for the premium plan, you get lots of extra goodies like team collaboration, integration with multiple bank accounts, access to insightful reports, payment schedule, and more. There is likewise a standalone mobile app to keep track of your finances wherever you go. All-in-all, ZipBooks is an awesome free accounting software that can replace QuickBooks for all the essential needs.
Features: Free and best for solopreneurs and small businesses, Web-based, Simple dashboard, Invoicing, Track expenses, and incomes, Insightful reports, Schedule payments, Offers a mobile app.
Also, Check :
Manage Your Accounting Data Like a Pro
So that was our listing of the 10 best QuickBooks Alternatives, which are easy to use and priced competitively. We have assured you that most of the accounting programs are web-based, so you can always keep track of your finances no matter which program or device you are using. Anyway, that is all from us. If we helped you get a suitable QuickBook alternative, let us know in the comment section below.