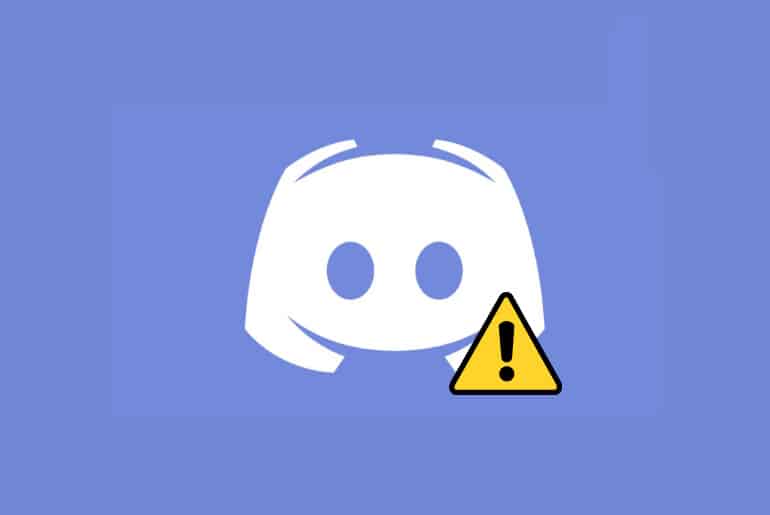 Discord Not WorkingIs Discord not working correctly on your device, or is it showing errors? If that's the case, then you're on the right page to seek out the solution. Discord is one of the most used interface apps by gamers. You can create your server groups and also include fun chatbots into them. Discord is one of the most well-known apps to develop voice chat parties and text chat. In addition to all these features, Discord also allows the video chatting option.
As Discord is widely used sometimes, the server's status isn't optimal, giving out the error Discord is Down. However, in this post, we will mention the five primary reasons. Discord is Down and gives you various solutions. These solutions will enable to view of the status of the discord servers.
Is Discord Not Working? Why Discord Down – Possible Fixes
Is Discord Not Working? Here we have listed the reason why Discord Down and its possible fixes:
Outdated Version
How to update Discord regularly to use it to its fullest. If the app version is old, it will cause many problems, and you will be stuck in the discord Infinity loop. If the Discord Down, It will be because of using the app without the latest patches.
You can eliminate these issues by updating the application manually, or there is an option to update it with paid services like Kaspersky, which will find any update with your application needs. This is an automated process, and hence you want to miss out on significant updates. After updating Discord, make sure to check the servers' status, whether they were able to connect or not.
Not Enough RAM Available
As Discord is quite a demanding application. Due to the low availability of RAM, Discord won't be able to run correctly. Gamers trying to game on a Potato PC or a PC with lower specs will face these issues. If there is not much RAM available on your desktop, Discord won't run correctly as it monitors your gameplay and keeps your mic in check. All this requires enormous processing power.
The most straightforward solution to this problem is upgrading your PC. Make sure that you have 16GB of RAM so that Discord and your games will run smoothly. The second option is to head over to your taskbar and close all the running applications in the background. To open the toolbar in the search bar next to your Windows button.
An Unsupported Game Running
When a game does not support an application overlay like Discord, it causes errors and hinders the User experience. One example is a game called Valiant. Whenever you turn on Discord with this game, the discord servers would not work, and the game would give you a higher ping.
There is the easiest fix to this problem. You need to make sure that you run the discord application after you have started your gaming session. This is a loophole that we can take advantage of and provide you and your friends with maximized experience. Using this fix, you can also get over the "ping problem" you would typically face. The server status would also once again become optimal.
VPN
Whenever you are connected to a VPN, it hinders the connections that Discord has with its servers. Due to this, Discord won't connect to the network and run the discord animation indefinitely.
The easiest way is to turn off the VPN as a whole. However, sometimes, due to the Windows firewall, this error occurs. You should also ensure that you have switched off the Windows firewall and Windows Defender; you can do this by moving to the network settings under the control panel option.
Servers Down
This happens quite rarely but can also be a possibility. As this code is loaded with millions of players, it might be the case that the official server of is Discord Down. In this case, you can't do anything but wait for the service to come back up. However, it does not take that much time for the servers to get back online; hence, if your discord app's issues persist, you should check out the solutions provided in the above article.
As we have already mentioned about there is not much that you can do in this case. However, to be doubly sure, you can head over to 'down detector' and check the status of the discord servers.
This best free site will provide you with all the information needed and give you a map Overview About the number of issues reported in your area. This makes it relatively easy for you to check the server status.
Also, Check :
Final Thought:
As we all know, Discord is one of the most used apps by the game, so it might happen the Discord Not Working. If your Discord is not working correctly, then check the above five causes and their solutions. Your problem may match one of them. Let us know in the comment section which solution worked for you.