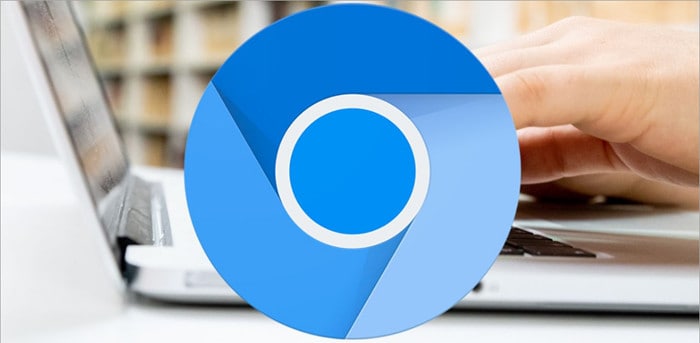 You have been noticing the Chromium browser suddenly popping up every time you open your browser, and you have found out that it is malware. But you don't know how to remove Chromium from your computer. Don't worry; you have come at the correct place. We have composed a simple post to ensure that you know how to uninstall Chromium from your computer.
After reading this post thoroughly, you would be prepared to remove Chromium from your computer entirely.
Steps to Uninstall Chromium from Your Computer:
Uninstall Chromium from Windows XP, Windows 7, Windows 8, and Windows 10 from Control Panel.

Click on the start logo on the bottom of your Windows Desktop.

Look for 'Control Panel' in the Windows search bar and click on it.

Once you are into your computer's control panel, search for 'Programs and Features and click on it.

In Programs and Features, look for any Chromium and any other potentially unwanted program, select it, and then click uninstall.
Steps to Remove Chromium from Mac OSX:
Click on the Finder button at the bottom of your screen.

Click on 'Application,' which would be present on the left-hand side of your screen.

Search for Chromium application using the search bar and click on it.

Once you have found the chromium application, drag it to the bottom of your screen to the trash bin. This will uninstall Chromium from your Mac OS.

To clear things, do make sure to empty the trash bin.
Remove Chromium from your Web Browser:
There may be other malware or adware bundled with the download, even if the Chromium virus is removed from your device. We have a step-by-step guide to eliminating adware from every Internet browser to release any browser add-ons or malware.
Steps to remove malware from Internet Explorer:
Launch your Internet Explorer and click on the gear icon to get into your Explorer settings on the top right Upper corner of your screen.

Once you click on that, a list of programs pop-ups. From this menu, look for 'Manage add-ons' and click on it.

Once you click on it, you will have a list of extensions and add-ons installed in your Internet browser. Look for any third-party extension or hidden files that you have not installed and remove them from that list.
Uninstall Chromium and other malware from Google Chrome:
Launch your Google Chrome browser.

On the top right upper corner of your screen, look for a kebab menu and click on it.

A list will pop up from which look for 'More Tools' and click on it.

Click on the Extensions tab. This will show all the extensions that your Google Chrome browser has.

Once you have all the Extention of your Google Chrome browser, look for any browser project or hidden file that looks suspicious to you and Remove it.
What is Chromium?
Chromium is a Google-made open-source web browser project. This browser mimics many of the codes from the classic Google Chrome, but the distinction is that some contribute some of the code. Although Chromium is a legal browser, its open-source coding has been rendered insecure, full of bugs, and a target for virus spread.
Indications that your computer is affected by Chromium:
Your web browser's default web page would be different.

You are getting irrelevant search results.

There is an increased number of advertisements.

Whenever you open a new tab, your search portal is changed.

Your computer's CPU usage is increased because your computer and browser are becoming slow.
If you encounter any of the obstacles mentioned earlier, the only solution you have is to get rid of Chromium. Removing Chromium would not only resolve all of the issues that we have mentored above but removing Chromium will also protect your system from potential cyber-attacks.
Also, Check :
Final Thought:
Our short post was on How you can uninstall Chromium from your computer permanently and protect your PC. We assume that this post has accommodated you to figure out your problem and help you remove Chromium from your PC.