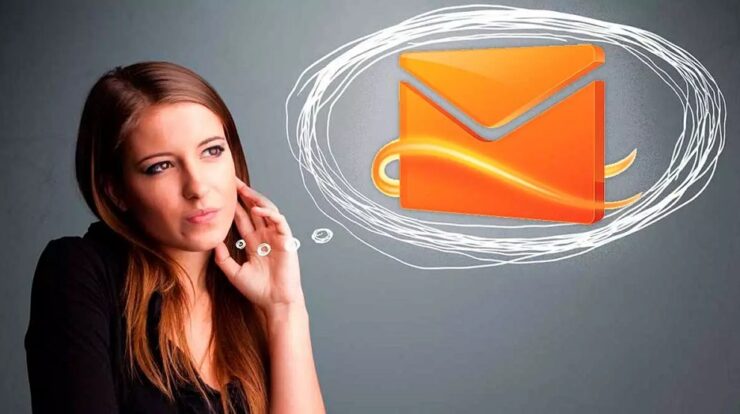 Recover Hotmail Account: Microsoft's Hotmail is our preferred free webmail service. It was previously used with Four Eleven's "Rocket mail," now known as Yahoo Mail. The Hotmail (Microsoft) account recovery is simple and straightforward for users.
How Can I Recover My Hotmail Account?
If You Forgot Your Hotmail Password
Here are some Hotmail Account Recovery Tips if you've forgotten your password:
1 – Go to the Outlook official website.
2 – On the landing page, click "Can't access your account?"
3 – On the following page, you will be asked, 'Why are you having trouble signing in?' Choose "I forgot my password" and press the "Next" button.
4 – In the Microsoft account section, enter your Hotmail email address and enter the right letters in the captcha verification. Then click "Next."
5 – Select your verification option to receive a security code on that selected option to recover your Hotmail password.
6 – Click the "Next" button only if you select the "I don't use these anymore" option. Well, to recover your password, fill out the form below.
7 – When you're finished, a notice will appear on your screen saying, "Your information has been submitted."
8 – If you submitted proper information, Microsoft would send you a success message to the email address you provided.
9 – You will receive an account recovery code if the above information is correct.
10 – Enter the recovery code in the required field and click the "Use Recovery Code" button.
11 – Your Hotmail password recovery process will now begin.
12 – Follow the password recovery instructions.
13 – Enter a new password and click the "next" button. You will be sent directly to the sign-in page, where you may sign in to your account with a new password.
How To Recover A Hotmail Account Without A Code?
1 – Go to outlook's official website.
2 – Sign in to your account on the landing page.
3 – Enter username and password. 
4 – If you don't remember your password, click the Forgot Password option.
5 – Next, answer the security question. 
6 – Hotmail account recovery has been completed successfully.
Recover Your Hotmail Account Using Two-Step Verification
1 – Go to the Hotmail official website.
2 – Navigate to the Security basics page. 
3 – Next, sign in to your Microsoft account. 
4 – Enter username and password. 
5 – Select more security options on the same page. 
6 – A popup with two-step verification will open on your screen.
7 – Turn on the two-step verification setup.
8 – Turn off the two-step verification.
9 – Follow instructions. 
10 – Your Hotmail account will now be recovered.
You may occasionally forget your email password and be unable to respond to security issues to recoup your account. If this occurs, don't panic; there is a way to recoup your Hotmail, Outlook, Live, and other Microsoft email accounts. We'll show you how in the following instructions. Trying to reclaim your account if it has been obstructed or hacked is also feasible. Proceed to the Recover Your Account page and enter your information: email, Skype or contact number, one active contact email where Microsoft support may contact you, and finally, a captcha code.
Hotmail Customer Service is offered to Hotmail users who have questions about their accounts, password recovery, and other issues. When necessary, they provide appropriate and necessary help to their consumers. You may recover your Hotmail account by methodically following the procedures. If you want assistance, don't hesitate to contact Hotmail customer care.