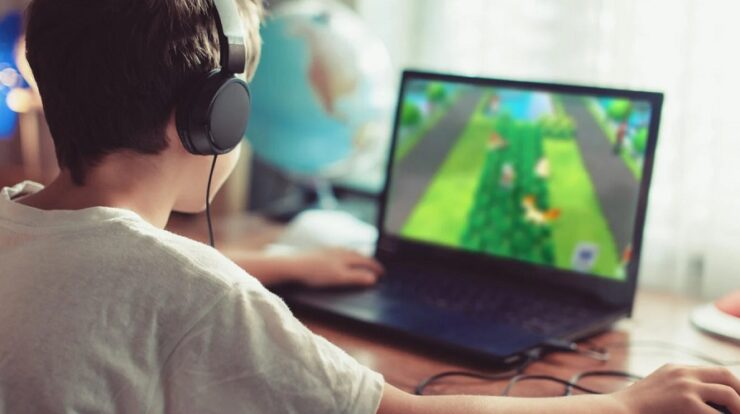 When it comes to gaming platforms, Roblox is one of the best. It is a reputable platform with millions of users worldwide. It has a wide variety of games for people of all ages. Aside from playing games, it also allows you to create your own. If you are a serious gamer, you should test Roblox at least once. To begin using Roblox, you must first create an account. It only takes a few simple steps to create a new account on the platform. If you're wondering how it's done, read this Roblox login post.
Create New Roblox Account On Web Steps
The process of creating a Roblox account is simple. The process will only take you a few minutes to finish. The steps are detailed below to assist you.
To begin, open the official Roblox website in your browser.
Once on the Roblox sign-up screen, enter the essential information, such as your username, birth date, and password.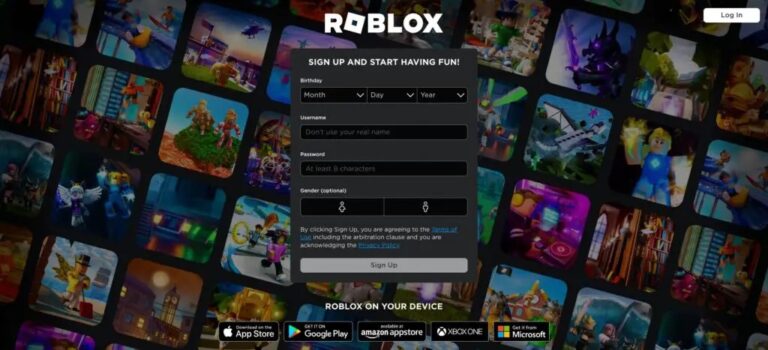 Note: It is recommended that you do not enter your real name because it will be posted publicly. Make a distinct username and a strong password that no one can guess.
After you've completed the above steps, click the "Sign-Up" button.
That's all! Roblox has created your account. Login to your Roblox account and browse the games available.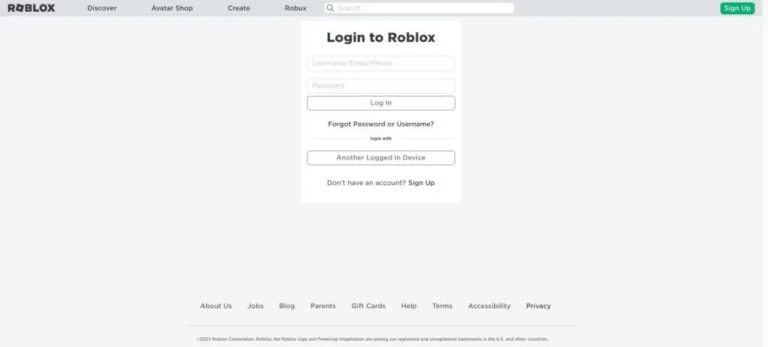 In contrast to other gaming platforms, Roblox does not need you to provide your email address. You may, however, create a Roblox account using your cell phone. Please continue reading to find out how it's done.
Create New Roblox Account On Android And iPhone Steps
It is simple to create a new Roblox account using your mobile phone. Users of iOS and Android smartphones can access the platform via their mobile devices. The steps are also identical for iOS and Android smartphones.
To begin, you must download and install the Roblox app from your phone's app store.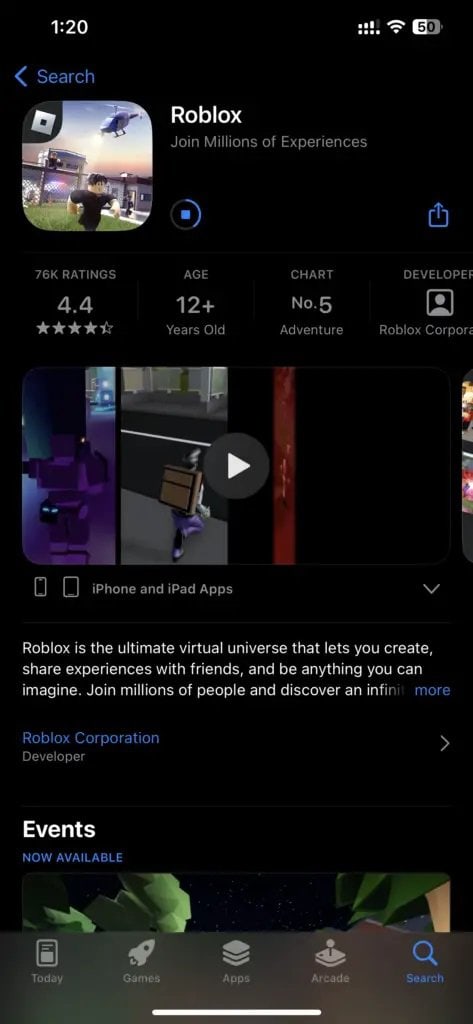 Launch the app afterward, and click the "Sign-Up" option to proceed.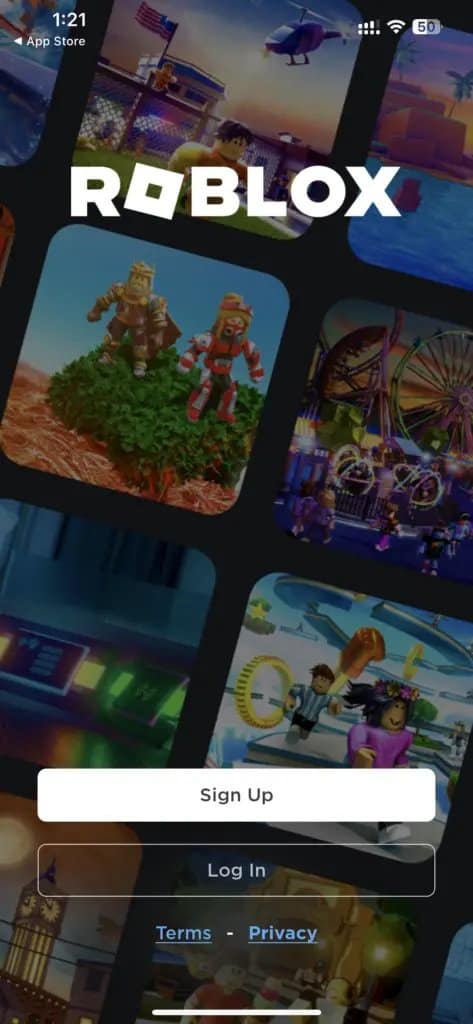 You'll be asked to enter your username, birth date, and password.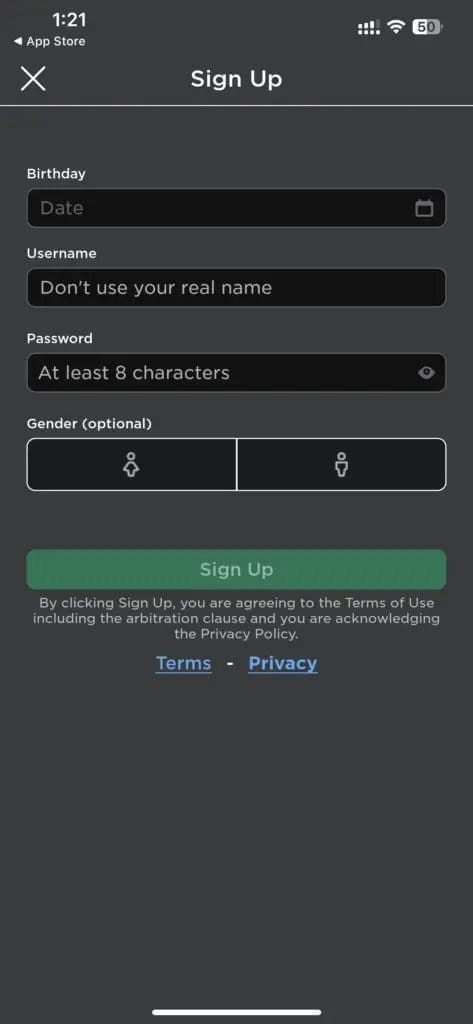 After entering your details, click the "Sign-Up" button.
You'll be directed to the main menu. You may now access Roblox and all of the platform's games.
Although it is not mandatory to enter your email address when creating a Roblox account, it is strongly advised that you do so. If you forget your password and/or something goes wrong with your account, this will be beneficial for regaining it.
Add Recovery Email To The Roblox Account Steps
If you misplace or forget your password, you may add a recovery email to your Roblox account to reset it. Follow the instructions below to add a recovery email to your account.
Login to your Roblox account first.
Locate the Settings cog, then click it to see the account settings.
Under Account Info, look for the "Add an Email" option. To proceed, click it.
Fill up the email address in the box that appears. This is your recovery email address.
When you're finished, click the "Add Email" button.
A verification email will be sent to the email address.
Open the verification letter by going to your email account.
To validate the recovery process, click the verification page.
You will be shown a Free Hat once everything is completed. Click the "View Item" option to access it. It implies that your Roblox account is now secure.
Recover Roblox Login Password Steps
Well, if you forget or misplace your password, you may always recover it using your recovery email. The steps are detailed below.
Go to the Roblox login page first.
Pick the appropriate tab based on whether you have forgotten your password or username.
Note: Please remember that you may only recover your Roblox password or username if you have added a recovery email address.
You will be asked to provide your email address.
Then, press the "Submit" button.
A confirmation email will be sent to you.
Open the verification email in the email client.
When you click the link, you can reset your password.
When finished, enter a new password and click the "Submit" button.
Your new password has been established. This password will be required the next time you login to your Roblox account. Please note the password since you want to remember it. So, you can see how simple it is to create a new Roblox account. You will be ready if you follow the steps outlined in this post. Having a Roblox account is important for a gamer.
FAQs:
What Is Roblox?
The Roblox is an online gaming platform where you may play games others create.
Is Roblox Free?
Roblox is completely free to use. It is accessible via PC as well as mobile devices.
Is There A Roblox Mobile App?
Roblox does have a mobile app for iPhone and Android users. The app is available for free download from your phone's app store.
Is Roblox Infected With Viruses?
Roblox is not a computer virus. However, when using the platform, gamers may be hacked.
How Many Roblox Accounts Can I Have?
Roblox allows you to create an infinite number of accounts. However, you should use up to three accounts for safety reasons.
How To Recover My Roblox Account Password?
To recover and/or reset your Roblox account password, you must first add a recovery email address.
Is My Roblox Account Name Public?
Your Roblox username is available to the public on the platform. As a result, it is advised that you do not use your real name.
Is Roblox Safe For Kids?
Roblox is regarded as a secure gaming platform for children. The platform includes a large selection of games.
What Type Of Games Are Available On Roblox?
Roblox features a diverse selection of games available on the platform. This covers things like action, adventure, and battle royale.
Is It Possible To Play Roblox Games On Your Mobile Phone?
To access Roblox games on the phone, you must first download the Roblox app.