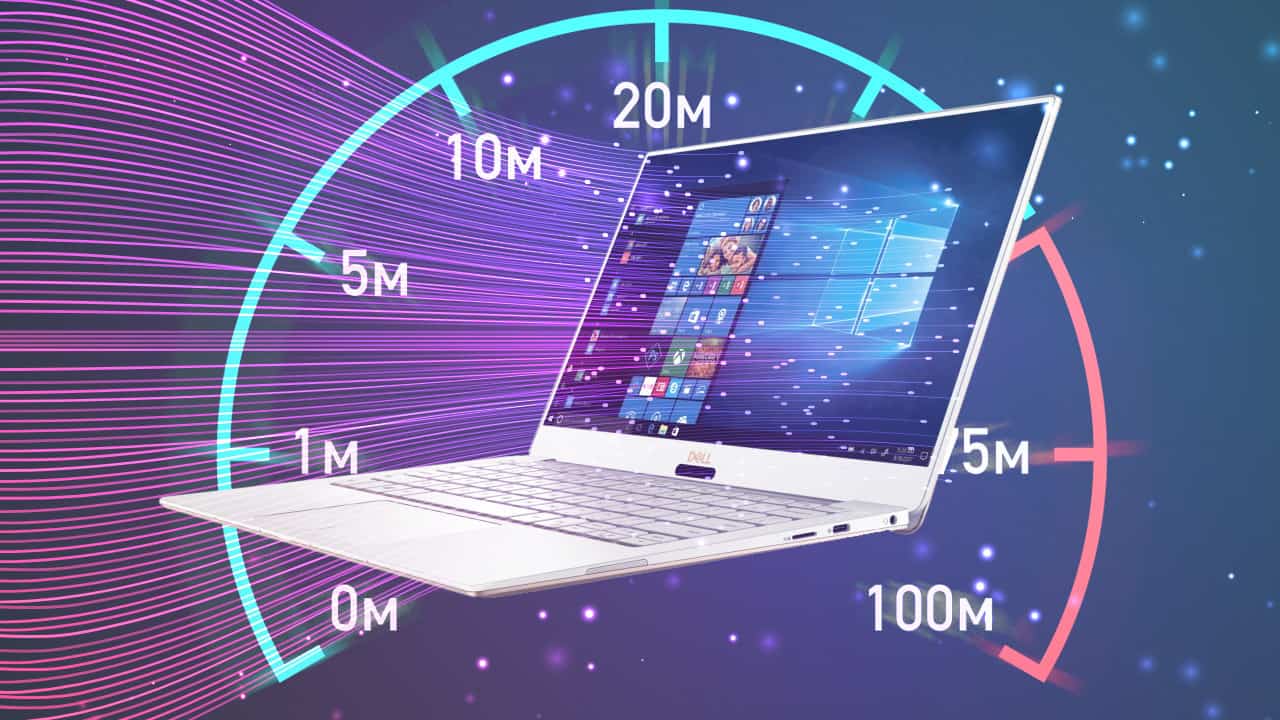 Notwithstanding Windows 10's widespread popularity, certain issues still exist, and people are always wary if the next update will botch up the performance. Recently, Windows 10 is quite fast, and frankly, it is way better than the earlier versions of Windows. But, on older PCs, the performance may have gotten worse over the years. Furthermore, if you use lots of apps on your Windows 10 computer, chances are your computer will become slow over time. Therefore in the article, we bring you some neat hacks which can Speed up Windows 10 considerably. On this note, let's jump to the steps and learn how to boost Windows 10 performance.
Speed Up Windows 10 Updated March 2021 
The article will take you through some beginner tips for Windows 10 that you should be acquainted with. After then, you can move to advanced steps to further improve your Windows 10 performance. For fast navigation, you can click on the link below and jump to the relevant section. 
1. Disable Windows Update 
Requesting users to disable Windows Update is not sound advice as there can be security implications. Nevertheless, Windows is terrible at handling updates and makes the PC slow all together. For instance, if you are running an old PC with low-powered specs, you don't want to install feature updates. However, Microsoft shoves down every Windows update user's throat. Furthermore, Windows keeps downloading and transferring huge files in the background, which significantly slows down your PC. 
Therefore it is better to disable the update and turn it on only when you want to update your Windows 10 machine. It will offload additional background processes and will notably Speed up Windows 10. Therefore to disable Windows 10 updates, follow these steps. 
Press Windows & R keys at once on your keyboard. A small 'Run' window will look in the bottom-left corner—type services.MSc & hit enter. 

The Services window will open. Here, scroll down & look for "Windows Update." Right-click on it and open "Properties." 

Here, click on the "Stop" button & then change the Startup Type to "Disabled." Finally, click on the "OK" button. 
Note: While the above steps are enough to stop the current Windows update cycle, it becomes reactivated after a while. To completely disable Windows update, you have to prevent it using the firewall.
2. Disable Indexing on Older Windows 10 PCs 
In easy terms, Indexing means keeping a list of all the files located on your PC. It supports Windows in finding the file quickly when you hit the search button. Nevertheless, on older PCs, the indexing process eats up too many resources and makes the PC remarkably slow. Remark that if you are using a Windows PC with powerful configs, then disabling Indexing will not make a considerable difference. 
The reason I am suggesting you disable Indexing is that having good performance all the time outweighs searching promptly once a day. Therefore the bottom line is if you are utilizing an old PC with low configs, then go ahead & disable Indexing to Speed up Windows 10 PC. 
Note: The famous myth is that disabling Indexing turns off Windows search. However, that is not true. You can furthermore search on your Windows PC. Nevertheless, it will be a tad slower. 
Open "My Computer" & right-click on the "C: drive." Now, select "Properties." 

Here, uncheck "Allow files in this drive to have contents indexed" at the bottom. Next that, click the "Apply" button. 

On the next screen, pick "Apply Changes to drive C:\, subfolders, and files" and click on "OK." 

The C: drive will then begin deindexing and will take some time to complete the task. The time depends upon how long you have been using your PC. It may range from 5 to 30 minutes. 

Now, to fully disable Indexing, open the Services window by pressing Windows and R keys. Here, type services.MSc & hit Enter. 

On the Services window, see "Windows Search" and right-click on it. Choose "Properties." 

Here, click on the "Stop" button & then change the startup type to "Disabled." Don't bother. This will not disable Windows search. However, it only stops further Indexing of files. Lastly, click on the "OK" button & you are done. 
3. Debloat Windows 10 
Of late, Windows has shifted incredibly bloated with useless apps and services. These applications take up crucial RAM, processing power, and disk space. It notably slows down the system, leaving you with a laggy mess. The unfortunate part is that you can't even uninstall these apps through the Control Panel. Therefore, we use Administrator privilege and Execution Policy as a workaround to remove such apps and services. Here are the actions to do it, which will finally Speed up Windows 10 significantly. 
Note: We are utilizing an automated PowerShell script to debloat Windows 10. It's produced by a developer named Sycnex on GitHub. Furthermore, make sure you are using Windows on your Manager account for this to work. 
First, download the Windows 10 Debloater ZIP file from the GitHub page. Agree on the "Clone or download" button & then Tap on "Download ZIP." 

Now, Extract the ZIP file and open it. You will now find three major files, but right-click on the "Windows10DebloaterGUI" file & select "Run with Powershell." 

On the first run, it will request to grant Execution Policy permission to the script. Type "Y" & hit enter to allow the PowerShell script to run. 

Now Windows 10 Debloater window will open. Here, click on "Remove all bloatware." It will begin removing such apps and services. 

The method will take some time to complete, so keep patience. Moreover, you will be prompted with many dialogues during the process to re-confirm your action. Therefore keep a check on your PC during the process. 

After the debloating method is complete, restart your PC. Now Windows 10 will become fully bloat-free without unnecessary apps. You will see a remarkable boost in your Windows 10 computer's performance. 

Aside from this, I will also recommend you click on "Disable Telemetry" to cut off all telemetry services in the background. This will notably increase your computer speed running Windows 10. 
4. Keep a Check on Background Processes 
More frequently, some unknown processes keep running in the background & cause your Windows 10 PC to slow down. Therefore, make a habit of checking the Task Manager's background process whenever you feel the PC is not operating well. You can click on each label to classify the processes in descending order. 
If you locate some rogue process eating up your Disk or CPU to an unusual degree, then finish the process right away. Just right-click on the process & click on "End task." And If some additional app is causing the spike, consider uninstalling it all from the Control Panel. This way, you will forever be in control of your PC, and it will eventually speed up your Windows 10 PC. 
5. Use an Efficient Browser 
Most of us utilize a web browser on our Windows 10 PC to browse the internet. In my example, I use Chrome all the time because I am deep into Google's ecosystem. Nevertheless, it is well-known that Chrome is a resource hogger. It consumes up most of my computer resources, making it slow and overall laggy. If you are in a related situation, you can use a better browser, well suited to Microsoft's ecosystem. 
Lately, Microsoft unveiled its Chromium-based Microsoft Edge browser, and it seems awesome. The performance is on a level with Chrome, and unsurprisingly, it uses less power and resources than Google Chrome. The great part is that you can install Chrome extensions on the new Edge browser. Therefore you are not missing out on much.
6. Switch to an SSD 
I believe Windows 10 is the best operating system — almost as good as the macOS — but it has been marred by poor hardware over the years. Most of us utilize Windows 10 on a mechanical hard drive (HDD), which is pretty slow, and further sluggish performance. Nevertheless, swapping it with a modern-age solid-state drive (SSD) speeds up Windows 10 to a far greater degree. SSD is very faster than HDD because of its flash memory chip. The difference between SSD & HDD is simply day and night. 
If you have performed everything mentioned in this post and your Windows PC is still slow, it's clearly because of the old hardware. As they state, you cannot replace the hardware with software. It would be best if you thought of replacing the HDD with an SSD. I am sure you will notice a sea-level change in daily operations and overall tasks. And in the future, always favor an SSD laptop over an HDD one.
7 .Disable Startup Programs
Here Startup programs are basically applications that start running the moment you turn on your Windows 10 PC. Even though if you have not opened them manually, these programs run in the background and sit in your system tray. These applications eat away at your computer resources and slow down Windows significantly.
One biggest problem with these startup programs is that they make your Windows 10 Computer slow to boot as there are too many applications gobbling up your PC resources. Well, To stop these programs from automatically running when your computer starts, follow these steps.
First, Right-click on the Taskbar and then open Task Manager (or press Ctrl + Shift + Esc).

Now, Switch to the "Startup" tab and check for unnecessary apps with a higher impact on the system. Also, You can do so by clicking on the "Startup Impact" label. Then, right-click on applications and click on "Disable." Do this for every unnecessary app. So, This will Speed Up Windows 10 every time you turn on your PC. 
Note: Additionally, with the installation of new programs, fresh apps are added to this list. Therefore, keep checking the Startup tab periodically and disable unnecessary apps right away. 
8 .Uninstall Multiple Antivirus Programs
This is a bad idea to install multiple Antivirus programs to secure your PC. So, An antivirus checks file integrity in the background, which in turn eats disk usage. Well, Having multiple antiviruses will further make your computer slow. Installing an antivirus on Windows 10 is avoidable as the OS comes with a pre-installed Windows Defender. Plus, frankly, it's pretty good and reliable.
If some rogue virus attacks your PC and Windows Defender cannot remove it, we will recommend installing Malwarebytes to clean up your PC. The Malwarebytes will Speed Up Windows 10 and also remove malware and rogue programs. 
9 .Block Apps After Reboot
As well, To make Windows 10 faster, you must block apps from automatically restarting after reboot. This is different from Background and Startup apps. Well, Windows 10 allows some apps to restart their services and launch the last session, so the apps are ready at launch. Although, it can have a detrimental effect on the performance of your Windows 10 laptop or desktop. Now, Here's how you can disable it.
Start

. Press

 the "Windows" key once and search for "restart apps." Now, open "Restart apps after signing in. " 

Now, disable the toggle for Restart Apps, and that's it. 
10 .Disable Background Apps
Background apps are the Windows apps that run in the background to receive notifications and updates. So, While messaging and email apps may require background sync, apps like Candy Crush and Calculator don't need it at all. These all apps continuously run in the background and make the computer slow, besides draining the battery. Thus to drastically Speed Up Windows 10, first, disable the background apps. Hither is how to do it.
Open Windows Settings and click on "Privacy." 

Now, scroll down and open the "Background apps" tab from the left pane. However, disable the "Let apps run in the background" option altogether. Suppose you wish to customize the settings per app. You can do so as well. 
Also, Check :
Speed Up Windows 10 With These Easy Hacks
Accordingly, that ends our exhaustive list of various ways to Speed up Windows 10 even on PCs having just 4GB RAM. We began with some basics and have gone through the advanced steps as well. If you want to Speed up Windows 10 without any bloatware completely, go through all the points mentioned in this article. So, I am pretty sure it will offload your PC from massive resources.
If you are not a pro user, you can skip debloating Windows 10 as it requires some technical knowledge of Windows 10. Though, if you can, you must debloat the OS as it will remove unnecessary apps & services and significantly free up your computer's resources.