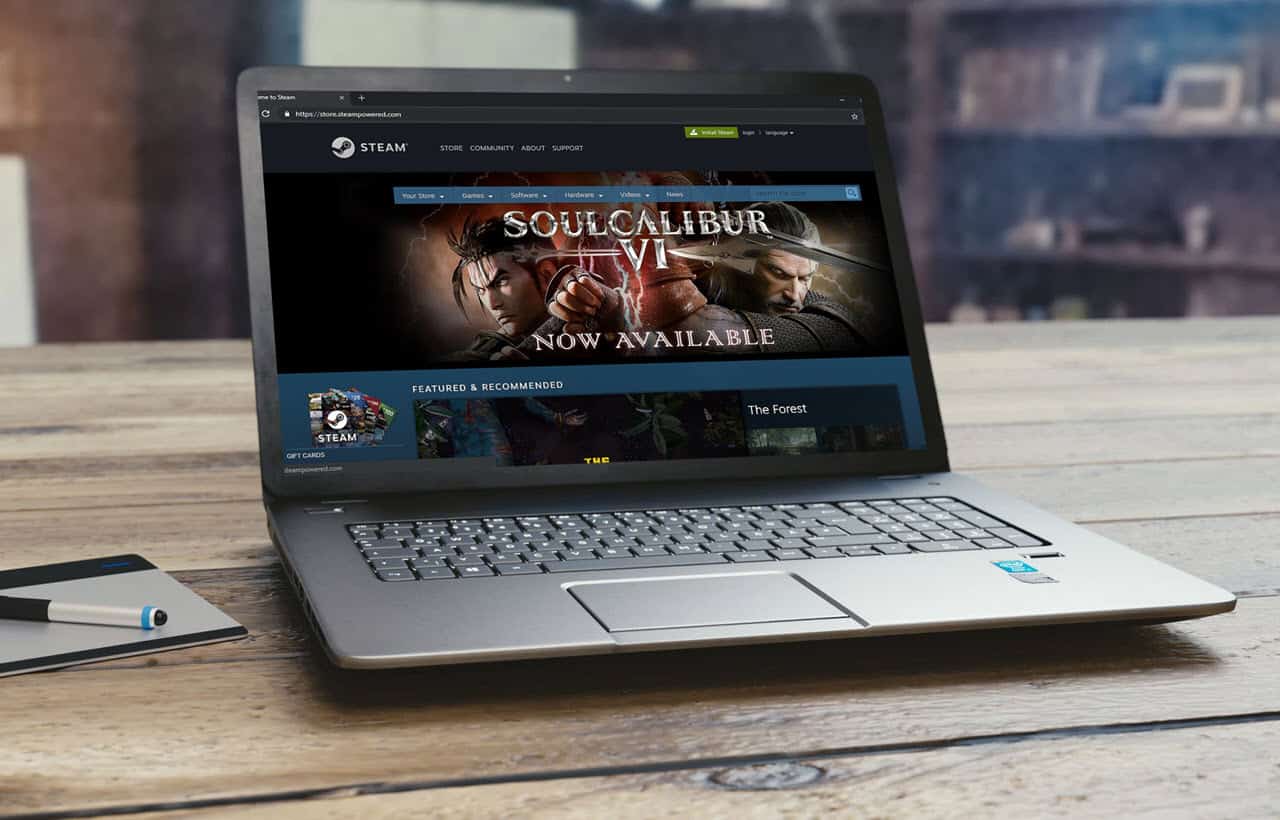 Valve's Steam is considered one of the most popular and widely visited digital marketplace for the gaming community. It is famous for offering a great collection, splendid deals, and a safe and sound platform for gamers to manage their library. It is straightforward and has worked for other communities; however, Steam has its significant share in flaws. For example, the platform is entitled to a 30 percent revenue cut from the developer, the customer service is pathetic, and it also lacks important indie games. Therefore, it is essential to have Steam Alternatives. 
So, if you are looking for better Alternatives to Steam and are confused about which one to opt for, this article is for you. Some other options render games at discounted prices, and a few make their title available through the "pay what you want" model. Some are trying to offer the indie developer a way to introduce themselves. So, if you are looking for any of these features, we have covered you, as this article aims to present some of the best games almost Similar to Steam. 
14 Steam Alternatives – Best Platform For PC Games
These are For Gaming Lover's Best Article to Save their time. So, let's get started.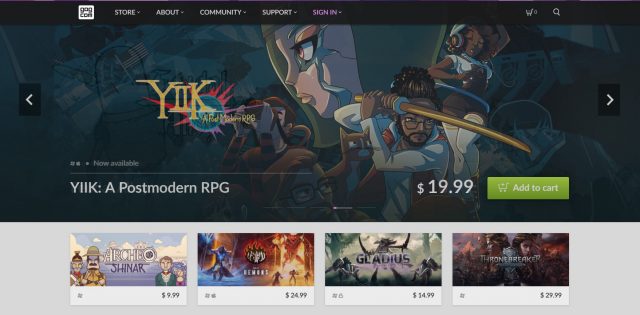 So, the first Steam Alternatives that we have is the Good Old Game. It is a creation of a CD projekt group. The game is famous for offering some appealing deals on famous computer games and DRM-free classic computer games and that, too, at very reasonable prices. Plus, you can enjoy these games wherever you want. 
Moreover, it is possible to get the most desired indie games on GOG at a cheaper rate. Though the game doesn't have to offer much like Steam, it still has a good collection of games that you can enjoy in your leisure time. 
The other best thing about GOG is that it readily brings sales and fantastic discount deals. The game is currently running a summer sale promotion where you can get your hands on top titles like The Witcher 3 at reasonable prices.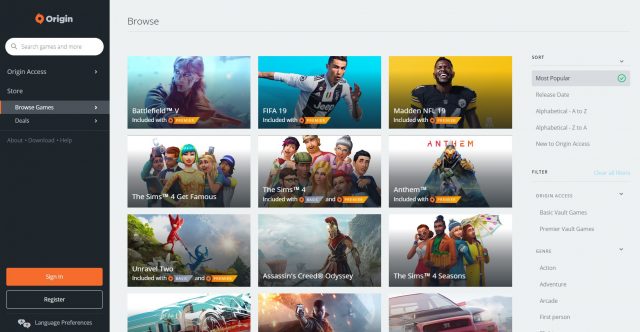 Origin is yet another Steam Alternatives capable of providing its users with a one-stop-shop for all EA titles. One of the best things about Origin is that the visitors are surprised with crazy discounts on their favorite franchises, including The SIMS and FIFA.
It also provides a Team gaming opportunity, a highlight with live chat and audio for an experience similar to consoles. Moreover, Origin also makes it possible for users who wish to broadcast on Twitch. 
Origin offers a free trial for most of its games, and it also renders an all-access subscription program for gamers who love trying out new titles. Unlike other services, the company makes it easy to terminate the purchase at any time, making it the most convenient Alternative to stream.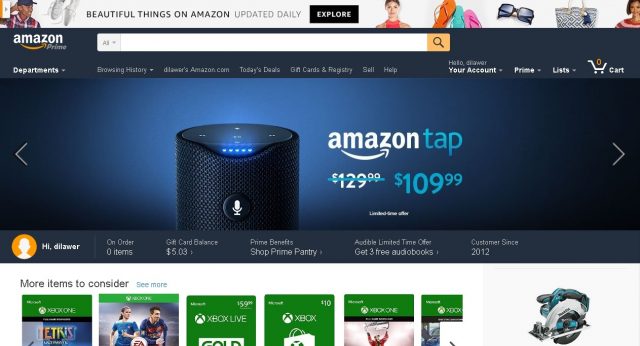 Amazon has established the gold standard for online shopping, but it still has a long way to go in the games business to catch up to its competitors. You can, however, use Amazon as a Steam substitute if you choose. The site's games and apps section organizes the games. Each game is sold in the same way as music or apps are downloaded. That's a problem in and of itself because the site doesn't match what gamers are looking for when it comes to streaming alternatives.
Deals are infrequent on the site, and when they do emerge, they are usually confined to one-day specials. One of the benefits of utilizing Amazon is customer support. If a problem arises, someone is always available to assist. In addition, gamers that use the Amazon Fire Stick to access content will find it incredibly convenient to purchase titles through Amazon. 
GreenMan Gaming is relatively a new entry in the list of better Steam Alternatives. The latest gaming service appears to be giving tough competition to other services by establishing a console streaming program. Though the gaming service still lacks many things, the company is improving and has a long way to go. 
GreenMan is almost similar in design. The users come across a growing list of computer and Mac titles among the site's expanding catalog. The service is also suitable for providing a rotating collection that is discounted up to 90% off.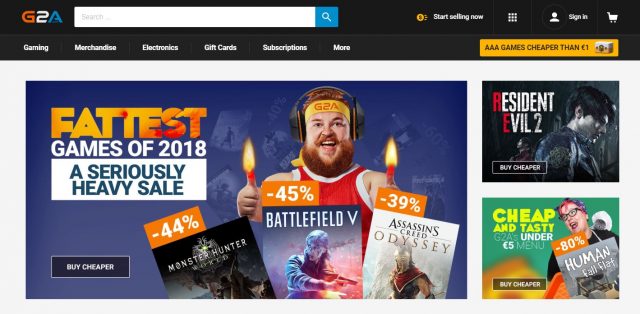 Another Steam Alternatives that is similar to Steam is the G2A. It is structured in such a great way that it can be used for buying, selling, and trading keys for games for almost every platform. G2A also have the privilege to design mirrors for more extensive services like Origin and GOGO.com 
The best thing about the G2A is the Random Key offers. Gamers are free to purchase one or more than one keys that will open their access to randomly selected games. This feature is pretty captivating for those who are more inclined towards changing genres. 
The other best feature about the game is the monetary value, as the game gives users a chance to make money off playing their favorite game. The referral system mainly counts on social media tools, leading to some alluring payoffs if the number of referred friends is high.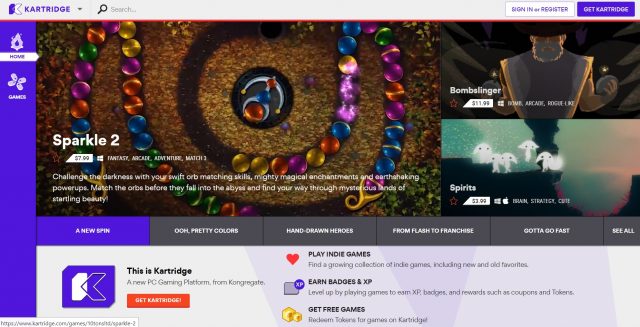 First, I'd like to point out that Kartridge is a perfect name for a game distribution platform. This brings to back memories of the days when cartridges were the trend. For the time being, it appears like Kongregate has decided to use Kartridge to help indie devs gain popularity. It was only released in open beta a few months ago, but it already boasts a substantial library of games, badges, awards, and chat capabilities.
Kartridge isn't quite ready to take on Steam just yet, but it does want to increase the experience of indie games while also providing the community and engagement aspects we've discussed. Game makers can also modify their game page, giving them complete control over the experience they wish to deliver to their audience.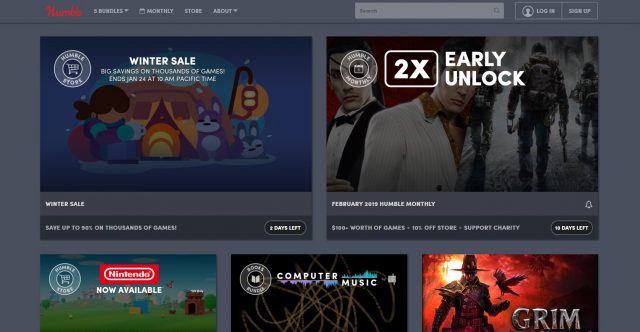 The next Steam Alternatives that we have has an exciting name, Humble Bundle. The game is all about bundles. The gamers have the freedom to opt for any game of their choice from the bundle curated by the Humble's team. It has a collection of famous titles and also contains an indie selection from the sprouting developers. 
It has a connection with game streaming services like Twitch, making it convenient for users to unearth titles or buy selections being highlighted by other gamers in the feeds.
The Humble Bundle always offers discounts while sending players specifically opted choices from the latest and established franchises.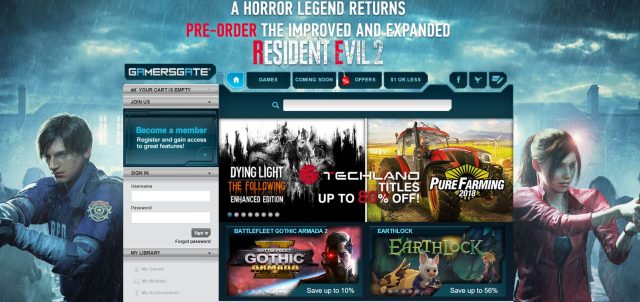 GamersGate is yet another best Steam Alternatives that you can add to your wish list to replace Steam. The company has endeavored to accumulate titles from the most prominent publishers to have a one-stop spot for game lovers. The game has welcomed Indie developers also to have versatility. 
Players get to earn the program's blue coins by doing regular activities and participating in the service's Tutor area. The Tutor area gathers users together to help gamers win arduous levels or a different chapter of games. The best thing about the Tutor area is that it does not require any additional charges.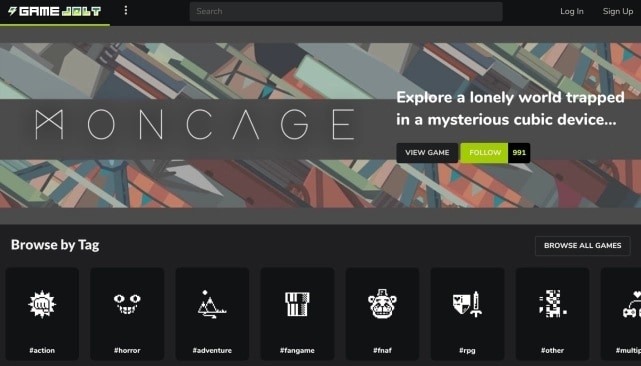 While Steam has an extensive library of games, it is not widely regarded as a mainstream platform for popular games. So you'll have to look south if you want to try out fresh and indie games. And that's where Game Jolt comes in. If you're looking to play indie games, Game Jolt is one of the most excellent options. The website's collection is divided into horror, action, RPG, platformer, and other genres, similar to Steam. However, the best element about Game Jolt is that it includes a large selection of FNaF games, which has emerged as a genre-defining genre.
In case you didn't know, FNaF games (Five Nights at Freddy's) is a video game brand centered on a pizza parlor. Aside from that, Game Jolt provides a lot of social interaction and many communities, ranging from Minecraft to 3D Art. You can join the community, chat with other gamers, and play with them. To enter, Game Jolt is the ideal place to be if you want to get involved in the indie gaming community.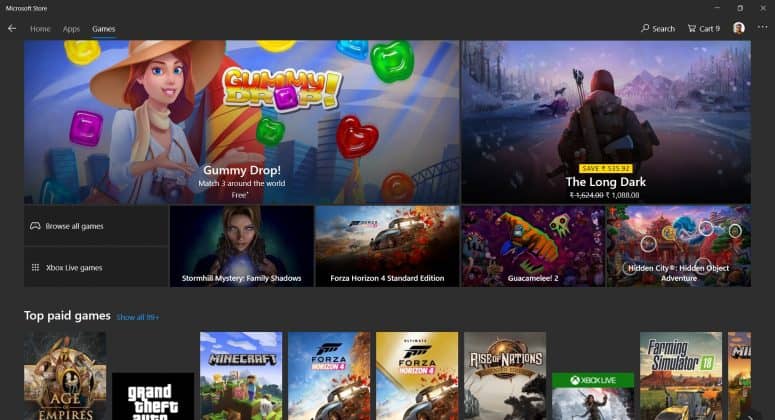 Microsoft Store is the least used application store anyway; however, it has a great game store. All you have to do is the visit 'Games' tab in the Microsoft Store to examine the collection of game titles. 
Microsoft Store hosts interesting games like Forza Horizon 4, Rise of the Tomb Raider, etc. It is a bummer for the hardcore gamers, as all these games are usually restricted to the Microsoft Store and are not available anywhere else.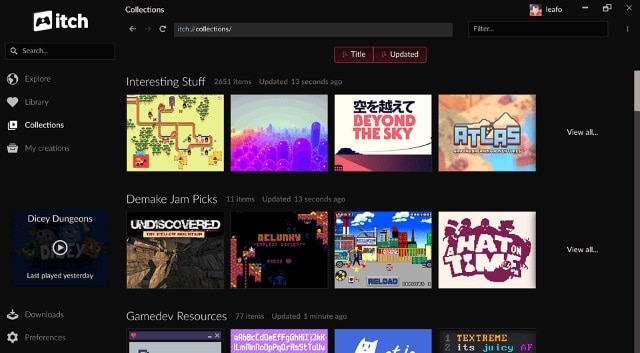 Since Steam is the biggest marketplace for games, it is natural for it to ignore Indie games. This is where the Steam Alternatives kick in. And amongst different games aiming to Replace Steam, the best to cater to your need is Itch.io. Unlike Steam, it is one of the best marketplaces for hosting indie titles, having pay what you get models, making it possible for the gamers to upload games with less or no asking price. 
The developers supervise the distribution of the titles, and they also get to customize the game's page according to their likes.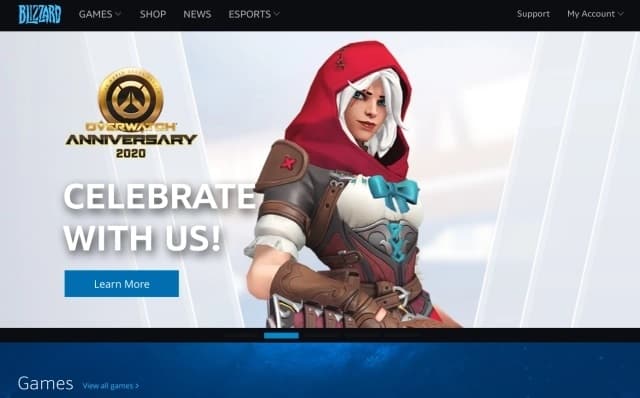 Blizzard is yet another Steam Alternative powered by a major game studio. The platform is administered by a subsidiary of Activision Blizzard and is known as Battle.net. It publishes and distributes games developed by both Activision and Blizzard. Overwatch, Call of Duty, Starcraft, Diablo, and other popular PC games are available on the platform. In 2017, the business updated Blizzard and included social engagement to make it a complete digital distribution platform. You may now chat with your pals and find out what games they're playing. The most excellent part about Blizzard is that some of the games are available for free. You could, for example, play Call of Duty Warzone without spending any money.
You can also look into other games and learn about their music, themes, trailers, early previews, and more. Not to mention some of Blizzard's iconic games from the past that you won't find anywhere else. On the platform, you can play games like Warcraft, The Lost Vikings, and Diablo. To summarise, Blizzard is not a complete Steam replacement because it only includes Activision and Blizzard studios games. However, blizzard is a beautiful place to purchase digital licenses for your favorites if you enjoy playing games from these studios.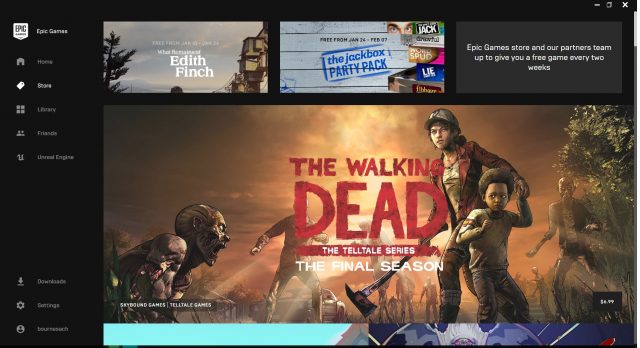 With every Steam Alternative trying to either be as good as Steam or be better than it, there is no way Epic Game Store would lag. It was launched last year, having a plethora of game titles. Some of these games are exclusive and unreleased, including Ashen, World War Z, etc. 
Unlike Steam, Epic Game Store offers a captivating collection, timed exclusives, and an 88% revenue sharing scheme. It also ensures a better integration between the game developers and game pages.
The last option on our list of better Steam Alternatives is the Uplay. It, Like Steam, is a digital distribution platform for the game, handled by a famous video game company Ubisoft. Though Ubisoft has a separate online store, all the purchases sync with the Uplay now, making it convenient for users to sort out and unify all games on the fly. 
Additionally, with Uplay, it is also possible to interact with other people and be friends with them. Uplay offers deals and promotions every Wednesday. You can even use the 20 percent club discount on your next purchase. Besides club, Uplay also offers a Uplay+ subscription plan, letting you approach more than 100 computer games that include the latest releases, classic titles, and premium editions. The subscription plan costs around $14.99/ month.
Final Words
There is no doubt about Steam being the standard gaming service. However, new gaming services are emerging with time, and they are trying to perform as better as Steam. Some emerging Steam Alternatives are allegedly performing better than the standard gaming service. Hence, it is better to give new options a shot and have new experiences.  Also Check :25+ Best Online Games for PC in 2021 Free & Paid

With these Steam Alternatives we have offered, we hope your confusion would be lessened by now, and you won't have to toil hard to search for a better Alternative by spending time surfing and browsing tirelessly.