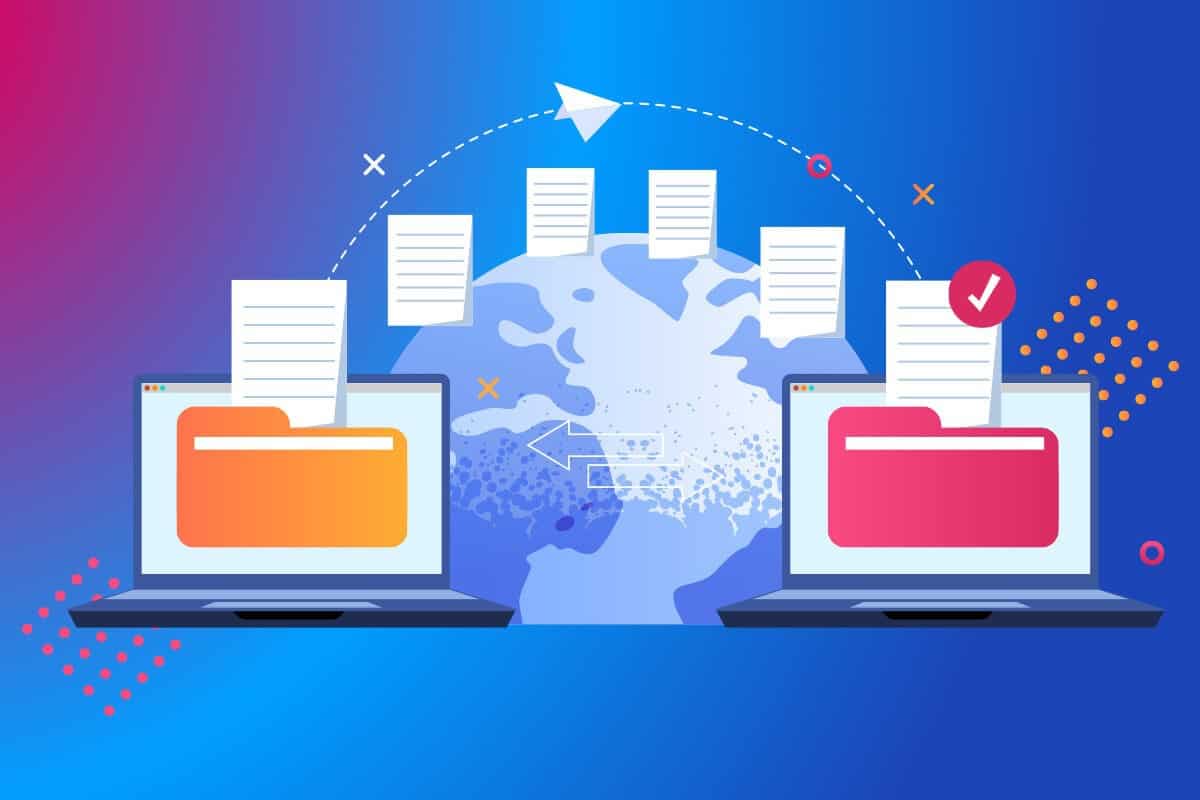 In this article, we will give you best WeTransfer Alternatives You Can Use to Send Large Files as Fast as Possible. We all know there are several ways & Cloud platforms where you can upload files online to simply share with others & WeTransfer is 1 of them. Everything was going even until last year, the file sharing service program hit a bumpy road & noticed unusual activity after seeing mail delivery problems. Though the company took the immediate decision to reset the password of potentially affected users & hired an external security team, the chance of happening it again hit the users big time.
The Best WeTransfer Alternatives in 2021
That is why we are here with the list of best WeTransfer Alternatives to help you send files across without any hassle.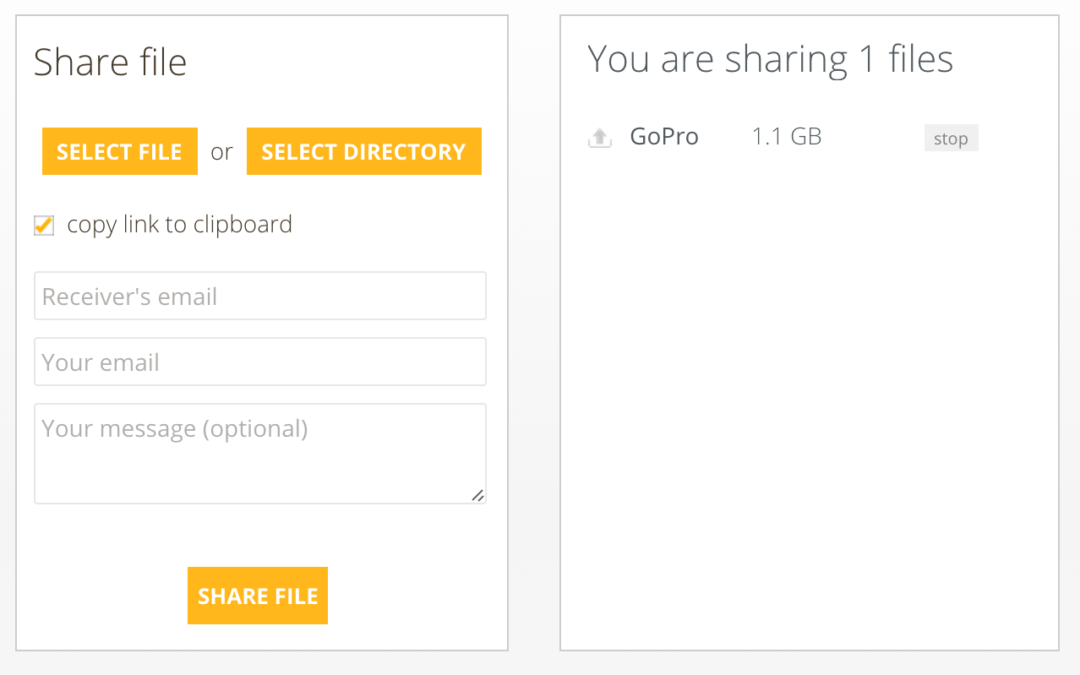 With a little out-of-the-box cloud storage & file sharing service, Terashare is based on BitTorrent. Since it is a BitTorrent-based service, Terashare is majorly used for sharing files, over 10GB also considering that your system is switched on & the receiver is accessible.
Though we utilize Terashare majorly for sharing bigger files, you can further use the same service for smaller files that can be done via the Terashare website version. Nevertheless, in order to share bigger files, you'll be required to install one of the best WeTransfer alternatives, Terashare app.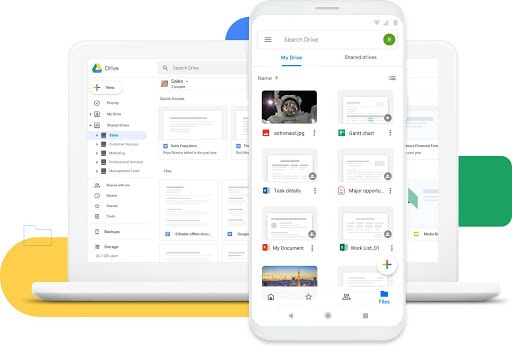 The best and the most used file sharing service program, Google Drive is known for its simple UI & easy-to-adopt features. And we all know regarding the cloud storage service it gives that let us share files with our co-workers, family, & friends.
Like Dropbox, Google Drive provides you storage space up to 15GB if you opt for the FREE account. The powerful and flexible alternative to WeTransfer, Google Drive allows you to share individual & shared folders with controls for editing or viewing only. From utilizing the online word to spreadsheet & presentation document, this is the great WeTransfer alternative you can ask for.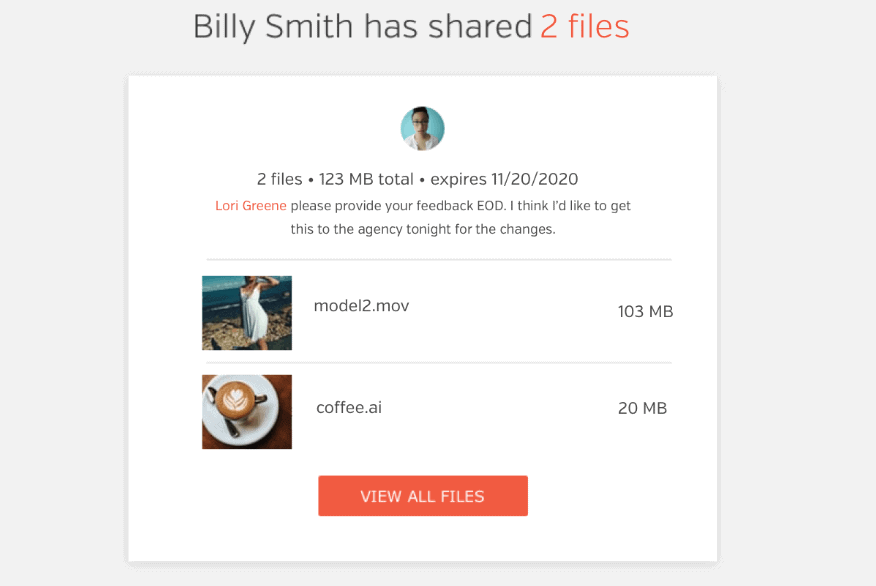 Among the many ways to share files securely and with more ease, Hightail also plays a big role in being a good WeTransfer alternative. Unlike other file-sharing services, Hightail allows you to share files up to 100MB in size while utilizing the Free account, with a storage space of 2GB. These shared-files from the free account would be possible for as long as 7 days.
Along with the usual traits a file sharing service comes with, Hightail brings another feature that makes it stand out from the crowd. You not simply can share files from your computer, but also can consolidate as well as share files from different cloud services including Dropbox, Google Drive &, etc. Isn't this amazing!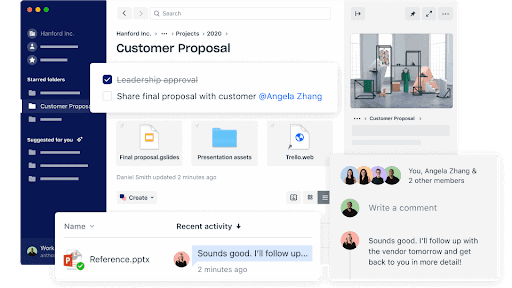 The most powerful and purposeful alternative to WeTransfer is Dropbox that's been quite popular for a while. Additionally, Dropbox gives much more traits than WeTransfer as it gives you 2GB of storage space to be used for FREE. & with upgraded (Plus and Premium) variants, you can extend the storage space to 2TB & 3TB.
If it gets to comparability, Dropbox can be accessed both as desktop software or a webpage. Since we are discussing file sharing service, Dropbox allows you to send individual files to the recipient's email address & an email will be sent out to you. In case you are talking about shared folders, all you need to do is just put in the name of people with proper controls over who can view or edit the content of the folder. Simple as that.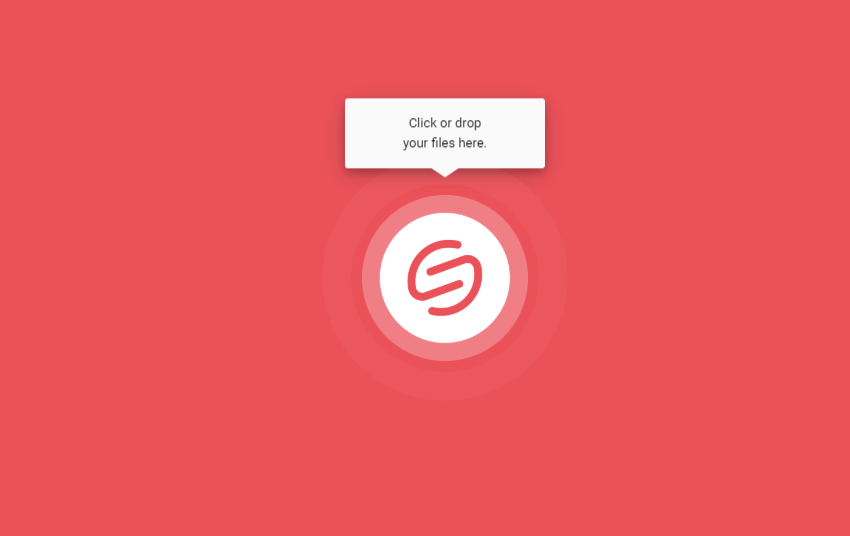 Another WeTransfer alternative Smash is popularly known for its easiness while sharing bigger files on the storage platform. So if in circumstance you deal in sharing big files or doing it occasionally, smash is the file sharing service you should opt for. On top of that, Smash does not require you to register anywhere to use the service as it's free to use.
Additionally, there is no size limit on the files you are sharing through Smash that will be available on the Program for as long as 14 days (few users consider this as a limitation of the WeTransfer alternative). You can password protect the files you are sharing that itself is a quite impressive feature one must use.
Also, Check :
Final Thought:
Though there are many cloud storage & file sharing service platforms, we enlisted 5 of the best WeTransfer alternatives because of the credibility, security, & ease they bring with themselves. There are chances that you will be using any other WeTransfer alternative, so if it is working out best for you, don't forget to share it with us in the comments below.