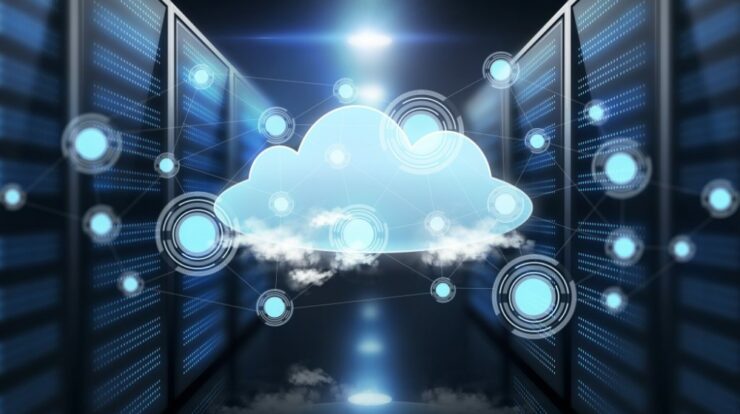 Web hosting is where your website's data is kept; thus, if you purchase web hosting, you need to know which is the finest web hosting for your small business website so that you may perform better on the internet.
Analyze Business
Before purchasing web hosting, you should analyze your business to determine your business and the type of website you need. For example, assume you are a big blogger. You need a website that can handle a lot of traffic, you will need big hosting, which may be costly, and if you are a small business locally. On the other hand, if you need a small website targeting local customers or visitors, you will need small hosting, and you can learn more about web hosting here.
Web Hosting Types
Well, there are several types of web hosting available on the market, but three types are particularly good for small business websites.
WordPress hosting.

Shared hosting.

Dedicated hosting.
We only wanted to share these three types since if I told you more about other web hostings, you would become confused with these phrases. And I don't want you to be confused.
Let Us Go Over These Web Hostings One By One
WordPress Hosting
WordPress hosting is designed to host a single domain website built on the CMS (Content Management System) WordPress. There are several CMS, but this is the most usable CMS. We can only build a website with this CMS using WordPress, not any other programming language. It never offers Cpanel access, simply a WordPress dashboard. So, if you want to target local clients and build your website only on the WordPress CMS, I recommend purchasing WordPress hosting. It is not costly since you may not have much money to invest initially as a small business owner, so you should buy this and begin your online presence on search engines.
Shared web hosting is when a hosting provider company provides you with a small space on a large web hosting server system that you must share with other websites. It is great for small business websites with limited resources. I recommend purchasing shared hosting rather than WordPress hosting because if you want to build your website using PHP (a programming language used to build websites) or Java script rather than WordPress, you will need web hosting that will allow you to do so. They provide Cpanel in shared web hosting so you can purchase shared hosting. It is not too costly and can handle good traffic. In addition, it enables you to expand your small business locally or worldwide.
Dedicated Hosting
You can buy an entire web server system with this web hosting. For example, we have CPUs in our systems so that we can easily utilize everything and anything on our system, just as you can buy a whole system that can host one, two, three, or many domains based on their space. It may be good for large enterprises, large blogging websites, or news websites since they have a large website with thousands of visitors per day; therefore, if you want to host three or four distinct websites on a single server, you may want to buy Dedicated Web Hosting. However, it is not good for a small business website, in my opinion, because it costs more than it earns.
How To Pick A Good Web Hosting Company?
There are many web hosting providers in the market. Still, not all of them provide good service because I spend most of my time on the internet accessing various websites for my Digital Marketing work. I've noticed that when I search on Google about anything, Google returns many results, but not every website opens quickly, or if it does open, it displays an error that says "page never loads." This error only occurs when a website is not using a good web host.
As a small business owner, you should know which web hosting is best for your company since if your website does not load or open correctly, you may lose 15% to 20% of your consumers. This loss impacts your business or earnings, so pick wisely if you don't want to lose customers. I've utilized a variety of web hosting firms for my websites, including Blue Host, Big Rock, Site Ground, Hosting Mug, Hostgator, and others.