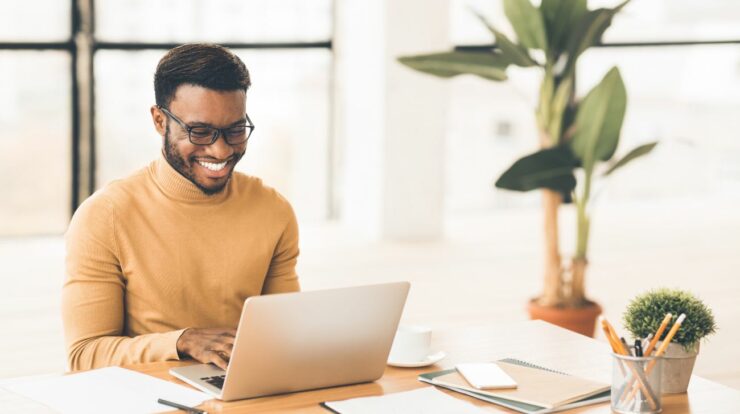 Improve Small Business Marketing: Without efficient marketing, no business can succeed. Especially for small businesses, having effective marketing strategies is crucial to their survival and success in the face of intense competition in their industry. As a small business owner, you must have a strategy or set of strategies for moving your business ahead. However, if you continue to use the same old marketing methods, your marketing strategies will likely lose their efficacy. Therefore, you must master new strategies and techniques to improve your visibility and presence in front of your audience. If your business lacks luster after implementing all of your marketing strategies, or if you are still unsure of what to do, the following actions may help your small business improve.
1. Observe And Understand Your Rivals
You cannot compete with others in your business unless you understand what they are doing and their strategies to improve their business. You must do an exhaustive study to determine which of your rivals' strategies are succeeding and which are backfiring. If you operate a store-based local business, visiting your rivals' shops is the greatest advice. Observe how they are running and what aspects of their business attract customers. As a small business, you should first consider what your immediate competitors in the area are doing.
Make notes on everything, even what your competitors aren't doing. This will help you sculpt your marketing strategy, allowing you to provide the missing element to your small business's customer care strategy. In addition, it is an excellent chance to network with the local small business community. However, if you operate a small e-commerce business, you must do thorough web research. Here are a few things you may perform when researching the industry and analyzing the competition. Then, make whatever you have discovered via research.
Create Charts – Competitors' strengths and shortcomings should be compared to yours. The pictures make things simple to recall and understand. For example, offering a customer loyalty program or incentives that no other business owner does.
Same Strategies – Compile a list of all the strategies you can make without creating with others in the same business, for example, creating a Facebook page.
2. Display Testimonials On Crucial Elements
A very successful business tactic for small business owners is to get testimonials from people who have utilized their products. With so much competition and so many various offers, people like to read reviews before purchasing. Whether it's a baby apparel e-commerce website or a restaurant, they rely heavily on reviews. Whether they are buying food goods or another product, consumers want confidence that they will get a good return on their investment. Additionally, the reviews might help persuade prospective customers why buying from you is preferable to purchase from your competitors.
If you have a website, you should carefully display reviews written by customers who have already bought from you in numerous locations so that future customers do not overlook them. Social networking is also an excellent venue for your customers to give reviews. Numerous good reviews on social media sites such as Facebook might help expand a small business.
3. Embrace Modernism – Social Media
Embracing modernity in the contemporary world entails ensuring that your small business has a robust internet presence. Unfortunately, there is a common misperception that local businesses primarily draw local customers, and thus they do not need an internet presence. It is a fallacy. With an online presence, you will not only be able to draw new customers to your area of operations, but you will also be able to attract customers from beyond your area. A doughnut vendor in Folsom, California, is a good example. For decades, this specific doughnut store has been drawing customers from beyond its immediate area due to the notoriety of its donuts.
However, their business has exploded in recent years due to their web presence. Now, not only donut fans from the United States but also doughnut lovers from across the globe visit this store when they go to America. According to data, three-quarters of all mobile searches are location-based, and more than 75 percent of mobile searches result in offline sales. Your online presence and involvement with customers on social media platforms will guarantee that your business is found when people search for local businesses. Google, Facebook, LinkedIn, and Instagram are all places where you may interact with your current devoted customers and a waiting queue of prospective clients. Here are some ways you may make ahead of your competitors on social media platforms:
Updated Account Information: 
Account information that is accurate and current is crucial. It also contains addresses, websites, images, logos, business hours, and reviews.
Daily Dose of Fresh Content: 
Fresh and frequent material, such as quizzes, games, current events, and other popular themes, should be provided often to ensure that your customers never forget you.
Sales and Deals: 
Create one-of-a-kind bargains, and anytime anything is on sale locally, the word should reach your social media platform first. It will keep your customers satisfied and interested in fresh updates.
4. Ensure Your Presence On Local Marketing Platforms
Social socialization is important on social media and in local venues. Whether you are a home-based entrepreneur or your business has a storefront, you must communicate directly with your customers. Are your customers coming to you? That's good, but you must go to them to fully exploit your clientele. It involves attending all local business gatherings. Whether you have a booth, a table, or are a service provider, you must be there and make that people can see you.
Observe all of the happenings occurring in the local market. Attend several consumer market expos. Be present at flea markets, farmer's markets, festivals, fairs, and any other local event where you may showcase your product or service. The issue is whether the sale of your products at these events is important. The answer is no. There is no guarantee that people will buy your products. However, miniature samples, a brochure, and a business card may lead to new customers, or you can request that they sign up for your email list by introducing them to your product. It is an investment-worthy of your small business's rock-solid advertising.
5. Remain Persistent And Consistent – Do Not Waver
Your willpower maybe your greatest strength or weakness in small businesses. It has the potential to make or ruin your business. Persistence is the key to helping your small business stand on its own two feet. You must be firm and persistent when faced with obstacles such as low sales and negative reviews. There may be moments when it seems simpler to capitulate to the competition and shut down your small business. However, this is when you must be resolute and courageously confront the obstacles.
The recommendations above are tried and true methods that you can use to improve your small business marketing. Avoid wavering. Observe yourself as well as other successful businesses. See what is missing in yours, what you can do to get more visibility, and what strategies would attract more devoted customers; have faith that you can achieve it.