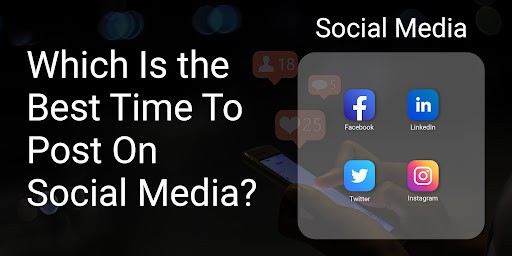 Social Media is a powerful means for people to get connected socially. With that in mind, it can be easy sometimes to figure out the best time of day or night to post on social networks, so you may not miss out on any potential followers.
As we know, there are several apps and websites available out there that offer insight into active user demographics.
To master social media management, a business person or marketer needs to take charge of the company's presence on various social media platforms.
According to reports by various companies and organizations that offer services related to this field, timing plays an integral role when posting content onto your accounts. Visitors will see what you posted and at what timing and then follow suit if interested enough.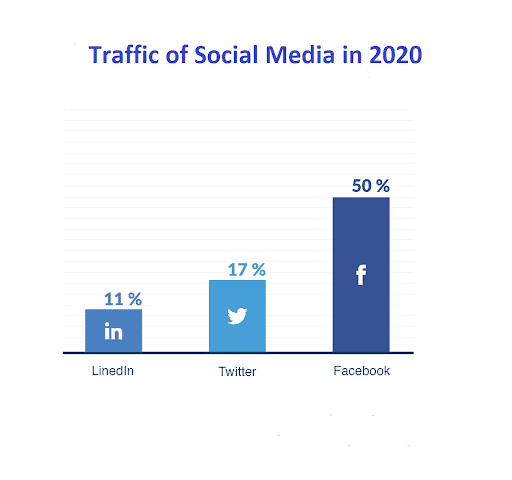 With 60% coming from Facebook alone (Facebook accounts make up over half [50%] traffic flow), Twitter comes second at 17%. LinkedIn follows closely after them both, having 11%.
It's a demographic fact that every social media platform has its peak times when your post gets more engagement. It makes sense since the person who uses each one varies from network to network.
Best Time To Post On Facebook
Facebook is the world's largest platform with over 2,000,000,000 (2 billion) users. It means that if you post on Facebook, there will be some organic traffic from those who come across your content- even though it may no longer seem as easy to do so these days due to recent changes made by Facebook in its algorithm, which has led them more towards paying per click instead of pure organic reach.
So, what is the best time to post on Facebook?
For B2B, the best time is between 9 am to 2 pm EST on Tuesday, Wednesday or Thursday.
On the other hand, B2C brands will have better luck at noon to get the most engagement.
Best Time To Post On Twitter
More than 500,000.000 (500 million) tweets are posted per day. That's a mind-blowing of 5,787 tweets every second.
How can you possibly stand out in such an ocean of messages? Twitter uses its algorithm to prioritize posts it thinks people will want to see instead of posting at random or chronologically.
For B2B, it's between 11 am to 1 pm EST on Monday or Thursday.
For B2C, it is 12 pm or 1 pm Monday to Wednesday.
During the week, the worst time to post on Twitter is Friday after 3 pm and any day of the week after 8 pm. I suggest that your post on Twitter should be done a number of times each day, between 9 am and 3 pm.
Best Time To Post On Instagram
Like Twitter, Instagram follows the same algorithm that shows the "latest posts" but doesn't display them in chronological order.
Later analyzed 12 000,000 (12 million) Instagram posts and found that the best time to post is generally between 9 and 11 am. Moreover, 25,000+ of its customers, Instagram activity and found these insights.
Wednesday at 11 am, and Friday at 10–11 am are the best times to post.
But the best day is considered Wednesday.
The most consistent engagement happens on Tuesday till Thursday from 10 is to 3 pm.
It's recommended that posting on Instagram should be done a few times each day during the peak activity hours from your brand's Insights. Moreover, you should post Instagram Stories for maximum engagement.
Best Time To Post On LinkedIn
LinkedIn is regarded as the center of all things business. It's more than a platform for people to connect with colleagues, with over 303 million active monthly users. Firms are now using LinkedIn business pages to create their brands. However, to stand out from the crowd, you'll need to develop interesting material and know when to post it so that it gets noticed.
The average number of interactions each post per 1,000 followers determined the optimum times to post on LinkedIn. They discovered that Wednesday at 9 am or 12 pm is the optimum day to publish on LinkedIn for B2B and B2C business owners.
It's best to avoid posting on Sundays because engagement is significantly lower than on weekdays. We advocate posting at least once a day to LinkedIn, as well as commenting on, enjoying, and sharing information made by others in your network.
In Conclusion
So, it ends up that your social media management service is only as good as your understanding of the best time to post.
Suppose you're posting your business content in a timely and relevant manner with your followers. In that case, your audience is more likely to be active on their feed or looking for new updates within your organization which gives a head start to boost your business.
Author Bio
Pankil Padhariya is a professional content writer who uses his outstanding writing talents to assist individuals in expanding their businesses. He assists with content production and digital marketing strategy. He discusses empowering enterprises, institutes, organizations, and helpful websites in his articles. Always follows Pareto's Principle and believes in clever labor that delivers efficient results. As a result, he specializes in using technological advances to solve difficult real-world challenges in powerful and meaningful ways.