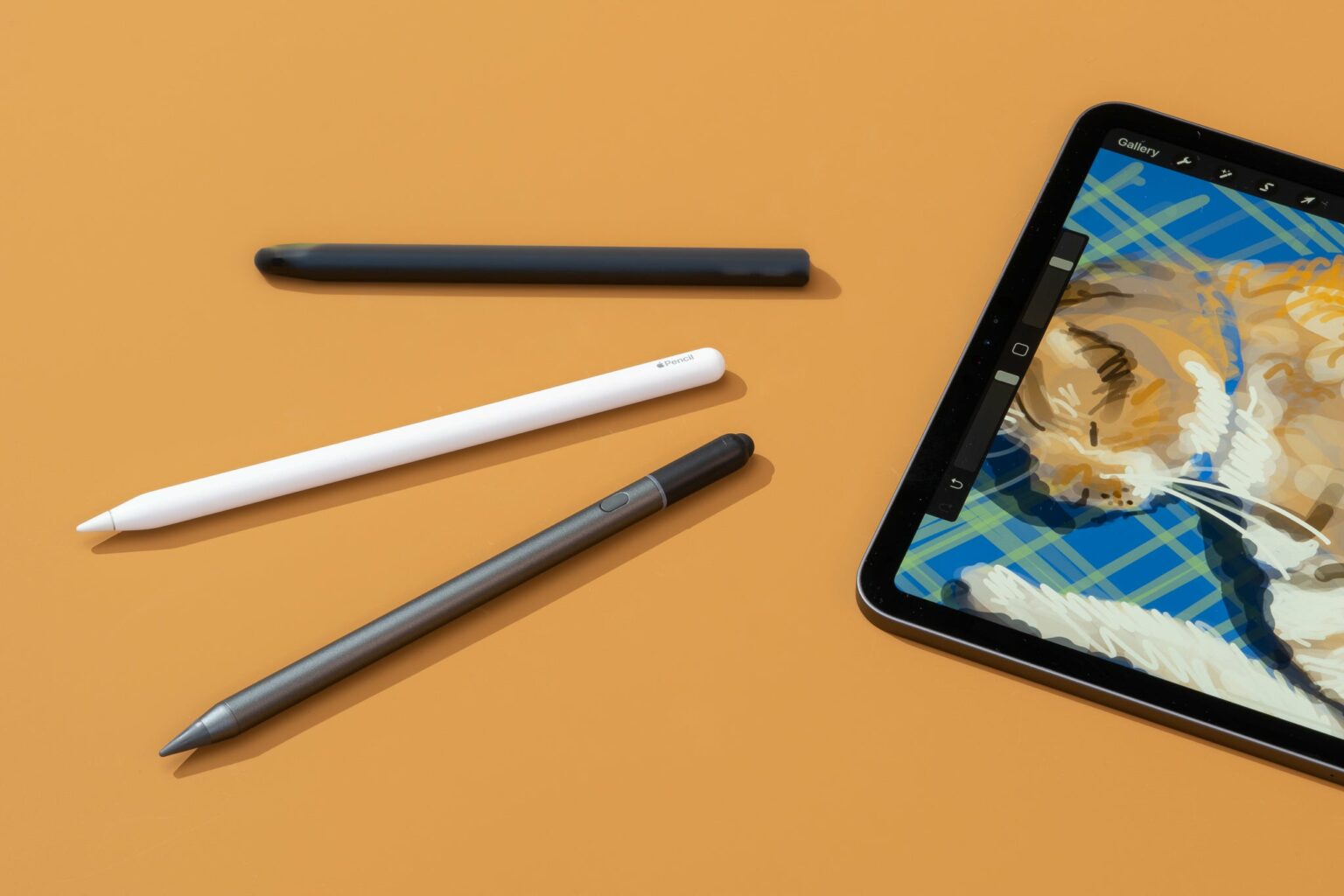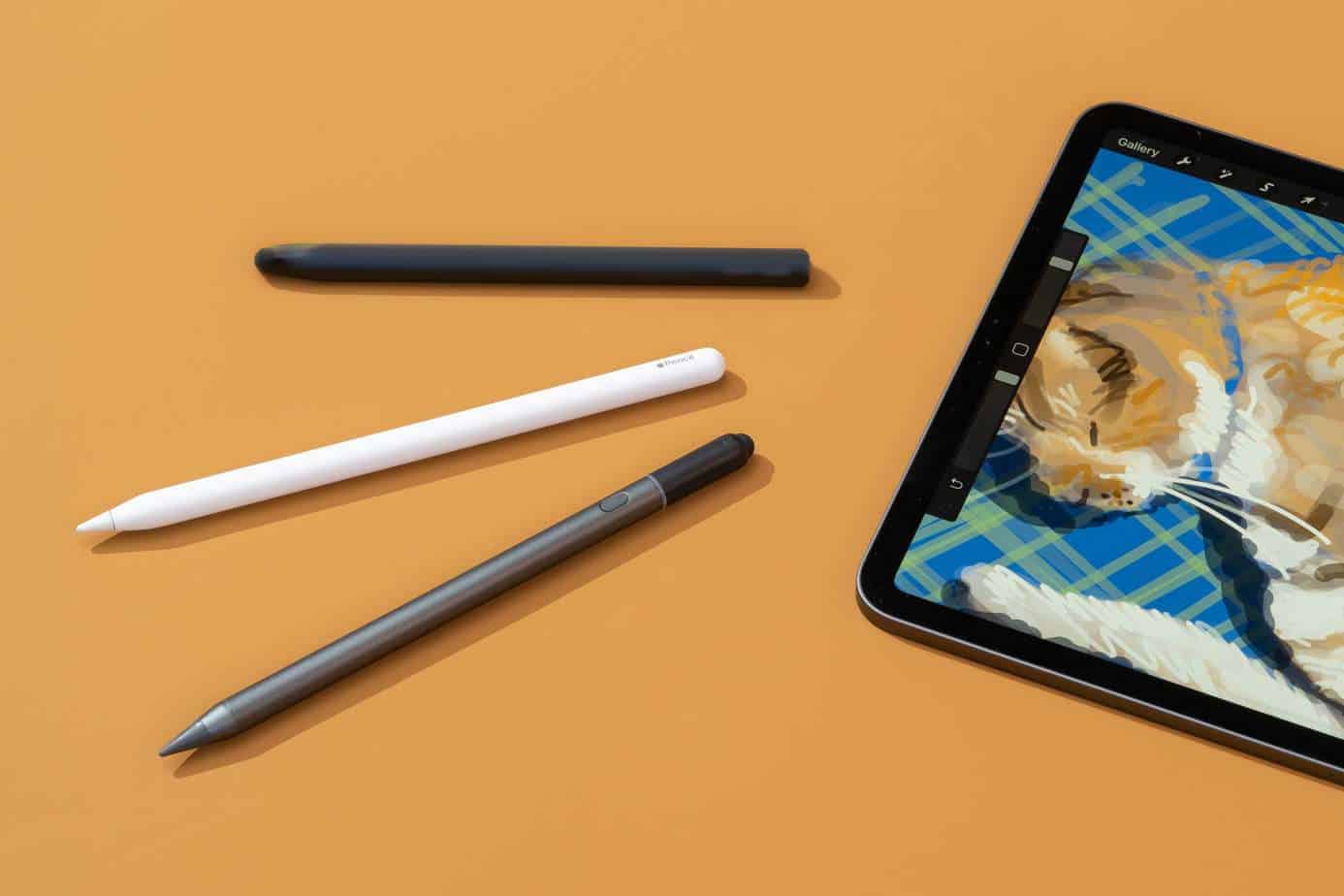 Apple Pencil was initially introduced in 2015 alongside Apple Pro and had been making rounds ever since. With its pixel-perfect precision and exquisite pressure sensitivity, the digital pen can draw and sketch and is also used for note-taking. The pencil is helpful for the pros and students both. However, as we all know, Apple is one luxury brand, and its products are pretty pricey. There is no exception to the Apple pen too. With the first-generation Apple pencil around $99 and the second-generation about $129, the stylus indeed falls beyond many people's affordability range. And this is why we have decided to make a list of Apple Pencil Alternatives. So, let's get started.
Which Substitute for Apple Pencil Should you Choose? 
Although a variety of digital pencils are flooded on the market, not everyone can claim to be a worthy Alternatives for the Apple pencil. If your warrants are based on a stylus that can offer a paper-like drawing experience, look for the Alternative that provides precision and precision, palm rejection, and pressure sensitivity.
But if you only need a decent design that is capable of designing and painting, there are quite a few cheap yet pretty good alternative Apple Pencils that support not only all iPad models but also play nice with iPhones and Android devices. In a task to make it easier for you to find a capable substitute, I highlighted the main features of each digital pen. Now that you know what these styles are all about let's look into the extensive picture.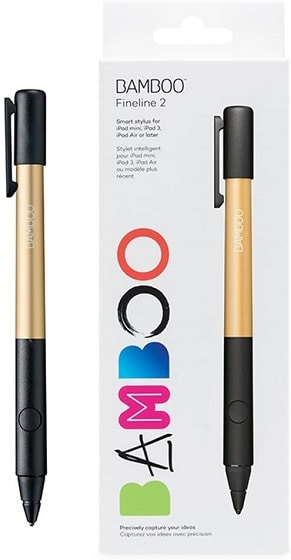 The Apple pencil Alternatives that we have onboard is the Wacom Bamboo Fineline 2. It is indeed a premium stylus and a suitable Replacement for the Apple Pencil. It has a great pressure-sensitive fine tip that ace at both drawing and sketching aspects. A soft-touch surface accompanies the ergonomic design to ensure a smooth grip. Its natural stylus-on-screen experience renders a flawless sketching and drawing experience. 
Additionally, the stylus can work with a decent range of apps and has an efficient battery that can be charged using a cable. The stylus is a great Apple Pencil substitute for iPad, including the 4th-gen iPad Air and the recent iPad Pro. The price of this pen is about $50.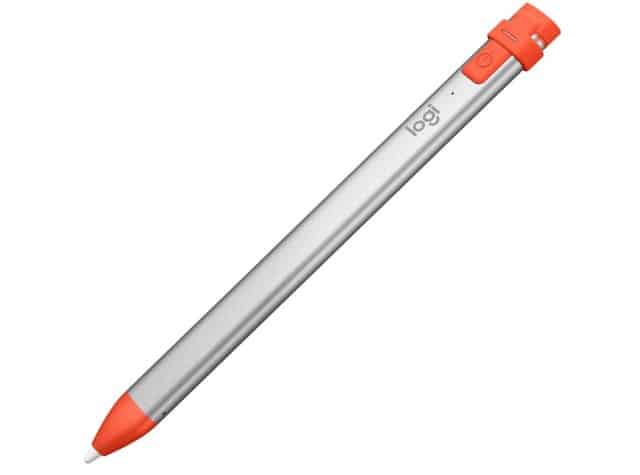 Logitech Crayon is yet another name in the list of Apple Pencil Alternatives. It is somewhat a cheaper Alternative to Apple Pencil. The best thing about Crayon is that it was approved by Apple and was showcased in its Education event a while ago. The pencil works smoothly on your iPads, and it is capable of offering the best palm rejection experiences and has an anti-slip grip that can help you sketch and write with better control. The stylus also provides tilt support, making it easier to draw shades. 
Additionally, the Crayon pencil has a battery life of 7 hours and supports fast charging by giving 30 minutes of usage with just two mints charge. Apart from that, the Crayon is compatible with all the supported Apple pencil apps. The pencil costs around $69.99. The only downside is that it lacks the Apple pencil's pressure sensitivity, but overall, it is the best Apple Pencil Substitute that Apple itself has approved.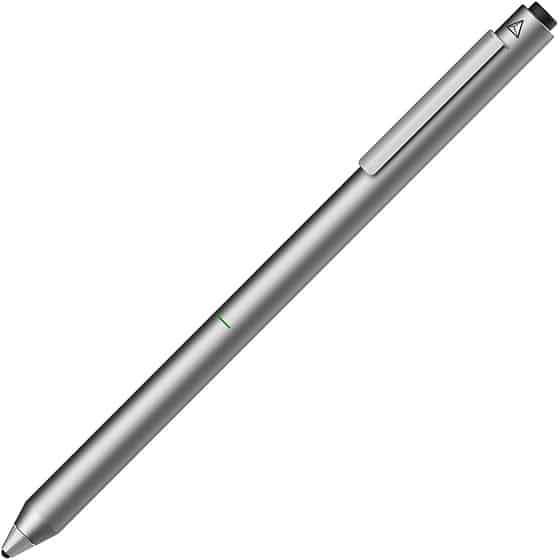 Adonit Dash 3 is yet another better option on the list of Apple Pencil Alternatives. The pencil has a splendid tip that ensures a paper-like drag to enable you to draw and sketch precisely. It has an ergonomic design and is pretty lightweight, and this feature adds to it to enhance grip. The pen is made out of high-end aluminum, and the carrying clip makes it easy to carry. 
The pen has a decent 14 hours battery life, and a power bans, and a computer can power it. It merely takes 45 minutes to be fully charged. That's not all; there is more to it. The pencil is compatible with IOS/IPadOS and Android devices, making it the perfect Replacement for Apple pencil. The stylus costs around $49.99, which is a relatively reasonable price.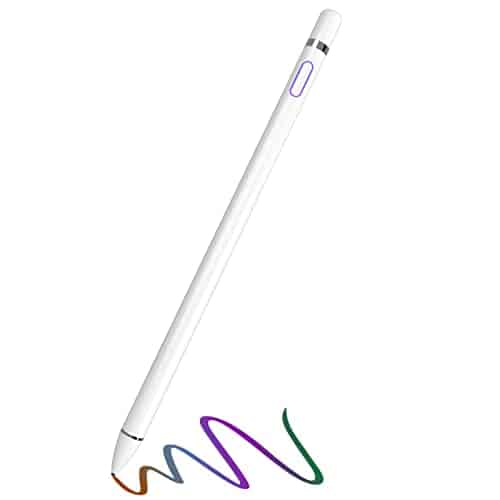 Yoyomax is yet another Alternative to Apple pencil that supports an ergonomic design and feels like an actual pen for doodling and writing. This pen is perfect for those who are mainly looking for a stylus with reasonably improved gripping. The aluminum frame adds to its design and gives it a modern look. The 1.5mm fine tip makes it more responsive and offers great precision. 
The best thing about this stylus is it doesn't require a Bluetooth connection to pair with the device. You can quickly turn it on and start using it on any compatible screen, including your iPhone. Unlike Apple pencil, the yoyomax stylus is compatible with devices other than Apple gadgets, making it the best Apple pencil Alternative.

Adonit Pro 4 is another better Apple pencil Alternative that proves to be a premium Apple substitute at relatively cheaper rates. Unlike Apple pencil, the pencil uses a precision disc in place of a fiber tip for stability purposes. The stylus has a magnetic cap, protecting the precision disc. The textured grip etched upon the barrel makes the stylus very comfortable to hold. Besides the magnetic cap making the tip secure, the aluminum body ensures stylus longevity. The disc is easily replaceable, so you don't have to worry about purchasing a new stylus if the tip breaks.
The stylus doesn't offer pressure sensitivity and has no Bluetooth option, so the pen is unsuitable for professionals. However, with the cheaper rate of $23.99 and other better features, it is a good choice for beginners and those not looking for casual users who want to use it on handy devices, including their androids.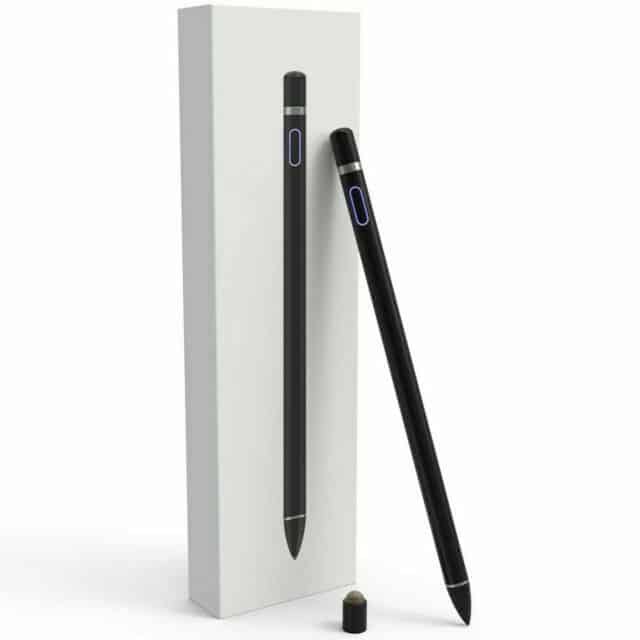 Milemont is one of the most recommended Apple pencil Alternative. This is because it has features almost like Apple pencil. To begin with, the stylus has a fantastic ergonomic design that makes it grip firm, enhancing your drawing, sketching, and note-jotting experience. Secondly, the pen offers precise selection due to its ultra-fine pen point, making it easy to select small icons and click small alphabets. 
The stylus is almost Similar to Apple pencil in its design. Additionally, it has a battery life of nearly 1 0 hours. You can get all these features for just $25.99, making it the perfect pick.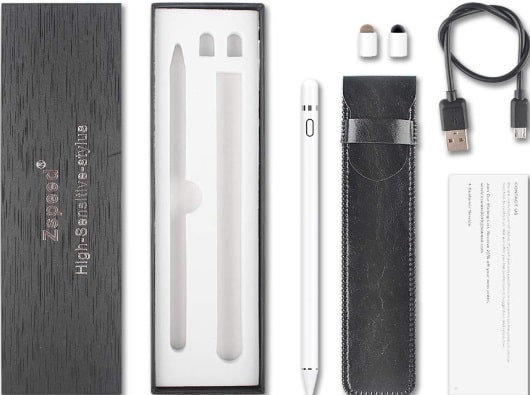 Zspeed is yet another option that we get while hunting for styluses Similar to Apple pencil. The pen is all about being lightweight and supporting a sleek design. Its anti-slip hold makes it feel like an actual pen. The 1.45 fine tip ensures accuracy and precision while sketching and taking notes. The magnetic closure cap is good for protecting the USB port from dirt and damage. The best thing about Zspeed is its mesh tip that gets you going even when the battery dies. However, it rarely happens as the battery life is reasonably well and delivers up to 12 hours. The pen costs around $25.99. With these amazing features and reasonable prices, Zspeed is indeed the best Apple pencil Alternatives.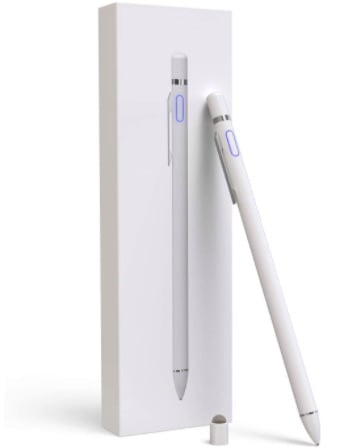 The next Apple Pencil Alternatives that we have onboard is Buteny. The pen is just like Apple pencil in its structure. The pen has a 1.5mm fine tip, letting you draw, sketch, and write with precision. The magnetic cap keeps it protected from damage and any harm. The battery life is also fairly well, as it delivers up to 10 hours of battery life. Additionally, the pencil doesn't require any pairing. Hence, if you are looking for something that looks and feels like Apple pencil and offers universal compatibility, Buteny is the best option for you then.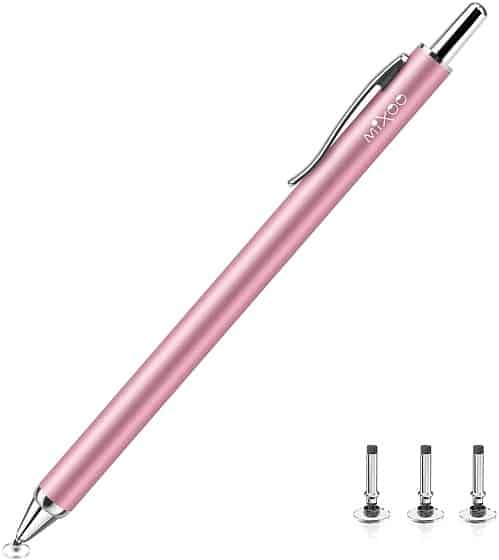 Mixo is the next Apple pencil Alternative that is perfect for beginners. It is best to do works like taking notes, drawing, and sketching. Moreover, the firm steel body makes it more protective and keeps it safe from any damages. The retractable design also protects the disc pen, which quickly hides away the open disc pressing. 
Mixo is compatible with all capacitive touchscreen devices, including iPad, iPhones, and Android devices. It comes in attractive colors like white, blue, black, and rose gold. The pen costs only $9.99.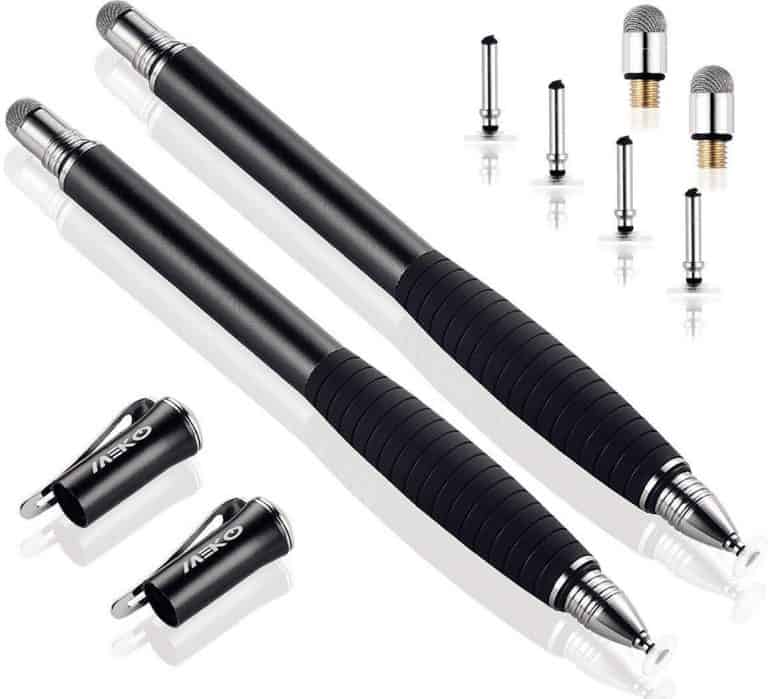 The final Apple pencil Alternatives that we have is Meko. The stylus has a fiber tip for a seamless input and a disc tip for accuracy. Though the stylus lacks a connectivity option or a pressure-sensitive tip, it works well with all sorts of screens. Meko is almost similar to Mixo, so your preference is mainly dependent on the grip preferences. If you like a thicker pen, you should better prefer MEKO.
Also Check:
Final Thought:
It brings us to the end of our list of Apple Pencil Alternatives. Some of these render many features. Some are basic, capable of interacting with touch screen devices only. All you have to do is be clear about your preference before aiming to buy any.