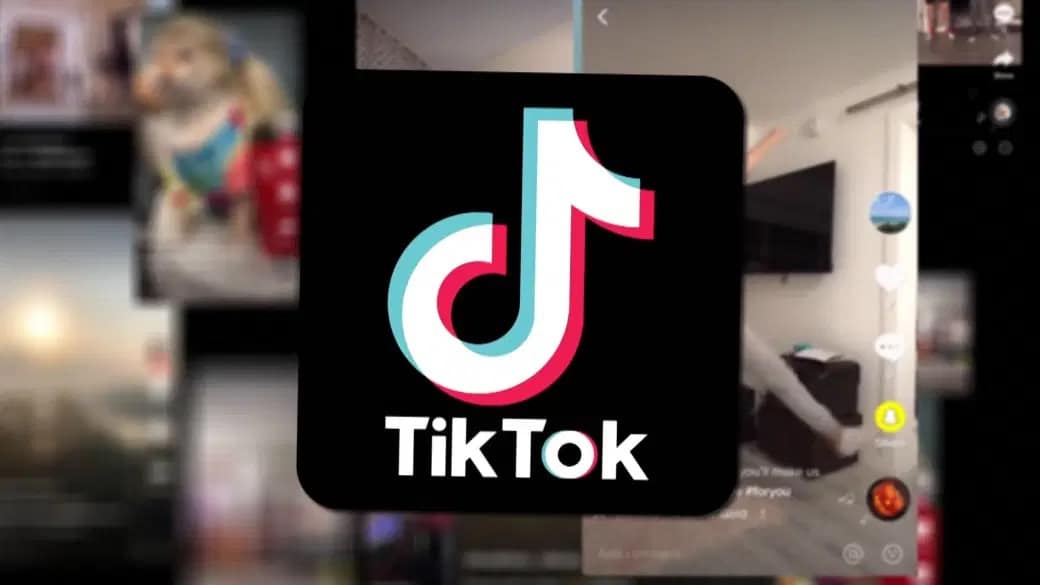 There is no telling how wild TikTok Videos can get. Sometimes they are so creative, funny, or motivating that you want to save them to your personal collection. So, TikTok already lets users download public videos, with the Save Video option available in the Share menu on both iOS and Android. Well, Videos downloaded using this method (or other conventional methods) usually include dynamic watermarks that might block useful video content and become intrusive at times.
Though, Some users may want to get rid of such unwanted watermarks from downloaded TikTok Videos. In this guide, we will look at a neat trick that allows you to save videos from TikTok Videos Without Watermark on the iPhone.
Note that:  Some online video downloaders might provide the option to download TikTok Videos Without Watermark, but these tools usually crop the downloaded video along all four corners to get rid of the watermark portion of the video.
Although this might not be noticeable all the time, It doesn't actually solve the purpose. Plus sometimes, depending on the content of the downloaded video, essential elements along the top and bottom corners might get cropped out.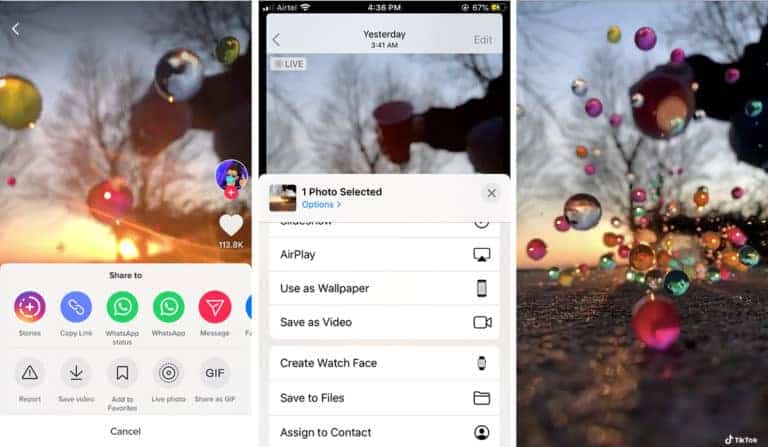 This videos downloaded using the below method will technically still contain a small TikTok logo at the bottom. However, the video is going to be un-cropped, and the watermarked logo is not even noticeable compared to the usual watermarks found in downloaded TikTok Videos.
Best way to save TikTok Videos on iPhone
Now, Follow the steps below to download TikTok Videos Without Watermark. Note that: The trick will only work for videos that have the Save video option available in the Share Menu.
Start, Launch TikTok on your iPhone.

Now, Swipe up or search for the video you want to save.

Click, on the Share button.

Rather, of Save video option, scroll right and choose Live photo option. This live photo will be exported to your Camera Roll in the iOS Photos app.

So, Open the Photos app and open the recently exported live photo.

Finally, Click on the Share button in the bottom left corner & choose Save as Video.
However, The video will be available in your Camera Roll without any intrusive watermark.
Note that: The Android version of TikTok also has the Live Photo option available in the Share Menu. But, your smartphone may not allow you to open a Live Photo directly on the device or convert it to a video like its iOS counterpart. Alternatively, TikTok has a companion app called TikTok Wall Picture on Android that allows you to set live photos exported from TikTok as live wallpapers.
We will let you know if we find a workable solution for downloading TikTok Videos Without Watermark on Android as well. Therefore, keep an eye on this article for updates.
Also, Check :
Note This: This method described above is meant for users to download TikTok videos for their personal use. Suppose you want to share the downloaded content with others, we suggest that you support the original video creators by crediting them while sharing.