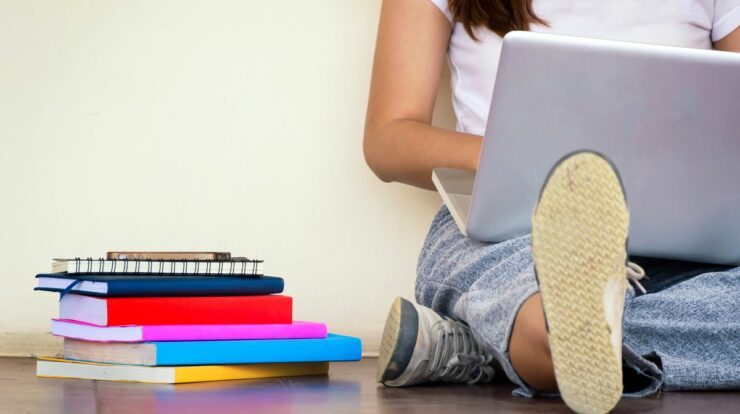 Choose A College Laptop: It is essential to have a computer, particularly if you are currently enrolled in college. In addition to academic purposes, they are also utilized for amusement and social contact. It may be used for internet surfing, movie watching, online gaming, and other purposes. As a result of the most recent technological development, many laptops with varying specifications are arriving on the market. Some laptops are designed for novice users, while others are pricey gaming laptops for power users. As a student, your budget will likely buy the kind of laptop you purchase. Choosing a laptop is challenging when considering several specifications and a restricted budget.
How To Choose A College Laptop?
This guide may assist you in selecting the best laptop for your college.
1. Choose Desired Budget Range.
Specifications of laptops vary. The greater the specifications, the higher the price. An entry-level laptop begins at 315 USD. It is often utilized in workplaces and by students at this pricing. Therefore, it is vital to spend the budget on buying a laptop.
2. Pick Desired Operating System.
This is a challenging task, especially if unfamiliar with multiple PC systems. However, the pros and cons of each PC platform are outlined below. There are three systems for laptops: macOS, Windows, and ChromeOS. Choosing the optimal operating system is a matter of personal preference. Here's a summary of the capabilities of each platform.
Windows 10 is now the most popular of the three. This is generally the default operating system on all PCs save Apple machines. It is simple to use. There are no limits on installing the software of any sort. However, you must choose the app to install. Due to the possibility that the app you are about to download may contain a Trojan virus.
Also, be aware that sometimes an app is accessible for Windows but not macOS and vice versa. WindowsOS has a starting price of less than $150, but if you cannot afford it, you may go for LinuxOS laptops. If you do not want to spend a lot of money, buying a computer with LinuxOS already installed might be a wise choice. However, if you choose to switch to Windows, you may buy a copy of the licensed operating system depending on the version you choose.
3. Choose A Dependable Processor And RAM.
Choosing a suitable processor for your requirements is not simple. The majority of laptops include AMD and Intel CPUs. Intel Core i3 and AMD A-series (A6 or A8) processors are sufficient for your needs if you're purchasing a computer mostly for academic purposes and light computer gaming. However, if you are a student who is interested in programming, utilizes graphic design tools and animation, and is an avid gamer, you may need to spend more. Consider purchasing an Intel Core i5, i7, or AMD A10 processor. A laptop with 4GB RAM is optimal for doing common activities such as web browsing, movie playback, and Microsoft Office use. Here's a small tip: the more RAM your computer has, the easier it will be to do many things concurrently without crashing.
4. Decide Desired Battery.
A laptop battery is an essential component. It is as important as selecting a processor and RAM. Since you are still a student, you may not have the time to check your laptop's battery life and charge it when necessary. Checking the battery's rating and customer reviews will help you evaluate its capacity. Conduct research and seek its specifications on the manufacturer's website. Are you a student with insufficient funds to buy a laptop of even the most basic budget? Do you have several academic papers that must be completed on the lot? Then, you might consider availing yourself of affordable writing services. Numerous businesses can assist you in submitting your academic papers on time and getting great grades.