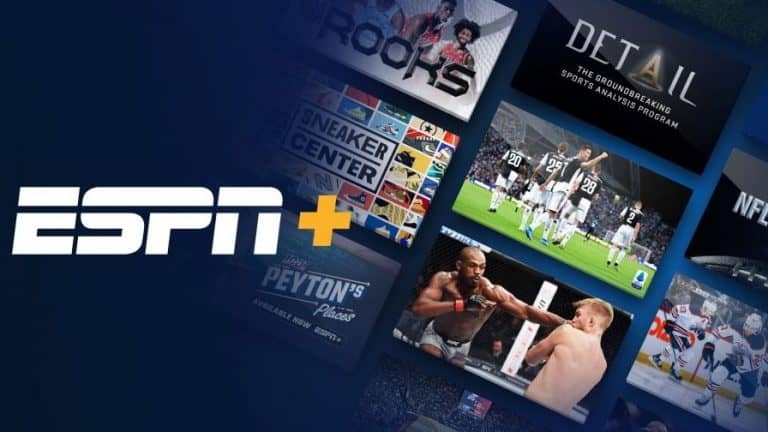 Can you watch ESPN Plus on a free trial now? Well, this question is still roaming around the internet rapidly. ESPN+ is the premium sports network that also has an impressive library of sporting events. 
You get to watch so many things, including Soccer, Ice hockey, NFL, and many more. It serves you more than just another random sports channel. Plus, you can access multiple sports and extras channels too. Additionally, ESPN+ is more than just a sports channel because Walt Disney owns it. 
Can I Get a Free Trial of ESPN Plus? 
You'll get slightly disappointed to know that your favorite sports streaming site doesn't offer you free trial services now. Previously, ESPN+ provided a free trial of 30 days and 7 days, but not now. 
The bonus point here is that Disney offers this ESPN+ premium package as part of three main streaming service bundles, including Hulu and Disney. But if you are going to pay for the whole service package of $12.99 per month, it gives you a relaxation of $5 per month. Alternatively, we can say that you are accessing ESPN plus for free if you avail of this package. 
How Can You Pay For ESPN+? 
Disney+ offers you an easy payment method, and for this ESPN+ service, you can pay via your Mastercard, Visa, Discover, Disney Visa card, American Express, and even via PayPal. Besides that, you can have the option to pay for the monthly and the annual subscription. 
Do You Need to Sign up for Any Contract to Have ESPN+ Access? 
It depends on whether you have a monthly subscription or the annual subscription. It is a kind of rolling contract that flutters within the subscription period that you choose. It is not compulsory to have the contract; you can cancel your subscription after the billing date and even in between. 
What is Included in ESPN+ Premium Service Package? 
ESPN+ is not just a sports network. Instead, it offers you so much as it has the legal rights to stream the vast sports networks including NHL, MLB, Serie, Top Rank Box Matches, FA Cup, and many more. And all that you are going to receive is just $4.99 per month. That's amazing, right! 
On Which Devices The ESPN+ is Available On? 
ESPN Plus is the service of the Disney club, which is a well-established services network available on many devices and stores given below: 
= Roku 

= Oculus 

= Fire Tv 

= Xbox One 

= PlayStation 4 

= Samsung smart TV 

= Google Chromecast 

= Apple devices including iPhone, iPad, Apple Tv 

= Android devices include phones, tablets, and TVs 
Which Will Be the Best Device for the ESPN Plus? 
We recommend that Fire TV and Roku with 4k capability be the best devices for streaming the ESPN+. However, this does not mean that other devices will not be supported by ESPN+ services accurately. 
You can also have other supported devices such as Apple and Android Tv, which also provide you with the best quality and picture clarity when you run ESPN+ on them. But if you have the Samsung smart TV, then you can use the ESPN app so that your Tv can deliver the best quality services with ESPN+. 
Furthermore, the Oculus also worth trying if you want to stream ESPN+. But it can be an expensive option for you. Plus, you can run multiple screens at once because it offers you three streams, so we can say it could be an ideal option if you are opting for ESPN+ for family fans. Moreover, ESPN is compatible with all Android TVs, and you need just a plug-in device, and you are all set to rock. 
Can We Access ESPN+ Abroad? 
Yes, you can access ESPN+ abroad, but first, you need to have an American payment method because this is a service that is only available in the US. However, if you want to access it from any other country, you can use a VPN service. 
Also, Check :
Final Thought:
ESPN Plus undoubtedly is one of the impressive sports streaming services that have so much to offer to keep you entertained. It is powered by Walt Disney, which has a huge selection of sports streaming channels, including NBA, NFL, Soccer games, and many more. However, you will miss the free trial opportunity, but still, you are having a lot of stuff in such an affordable range. And that could be worthy for you to keep entertaining.