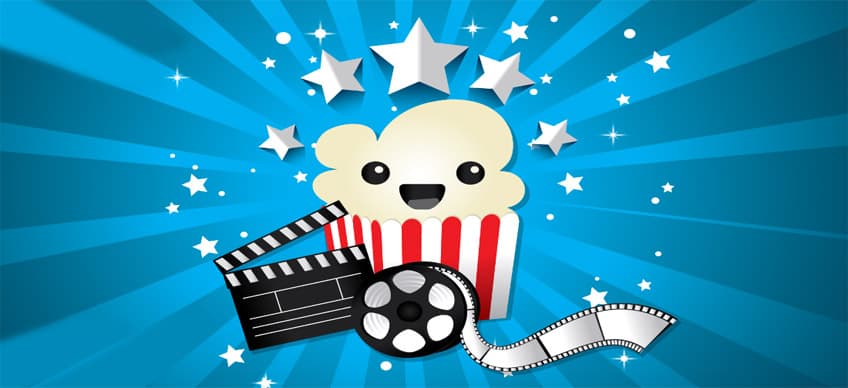 Popcorn Time is free software that lets you stream movies and TV shows in HD resolution free. Since its inception, Popcorn Time has received massive popularity among internet users, and it is considered a potential alternative to video streaming services like Netflix. You can access Popcorn Time on various platforms like Android, Windows, iOS, Smart TV, Apple TV, and more. This post will teach you how to download popcorn time on a Windows PC/laptop. Popcorn Time runs on Windows 10, Windows 8.1, Windows 8 & Windows 7. Before jumping into the article, check out the detailed report on What is Popcorn Time?
(Disclaimer: While accessing the pirated contents on Popcorn Time, use VPN to keep your connection anonymous and secure. It also keeps you away from getting into trouble with the copyright holders. A good VPN service will prevent others from tracking your real IP address and network activities. We recommend you to use ExpressVPN or NordVPN while accessing the contents on Popcorn time. Check out Best VPN Services for Popcorn Time).
How to download Popcorn Time on Windows
Step 1: Download Popcorn Time for your laptop/PC, which supports Windows 7, Windows 8, Windows 8.1, or Windows 10.
Step 2: Double-click and run the installer file.
Step 3: Click "Next" on the installer tab to start the installation process.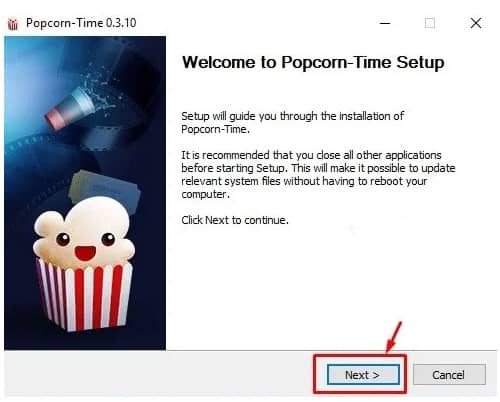 Step 4: Click, "I Agree" to accept the license agreement.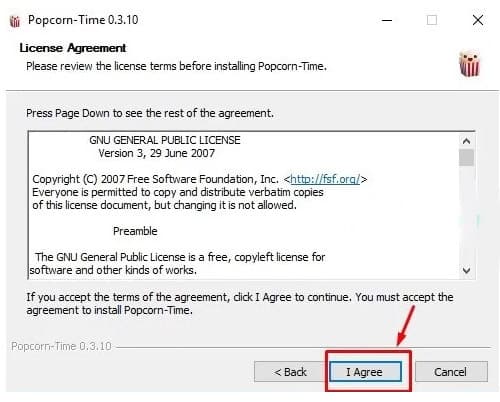 Step 5: Select the installation folder and tap "Install."
Step 6: Wait for Popcorn Time to get installed on your Windows PC/laptop.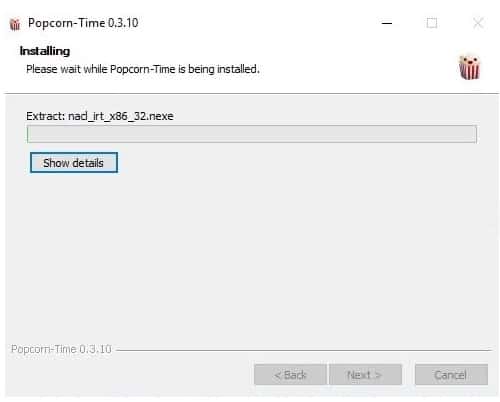 Step 7: Tap "Finish" to close the installation process.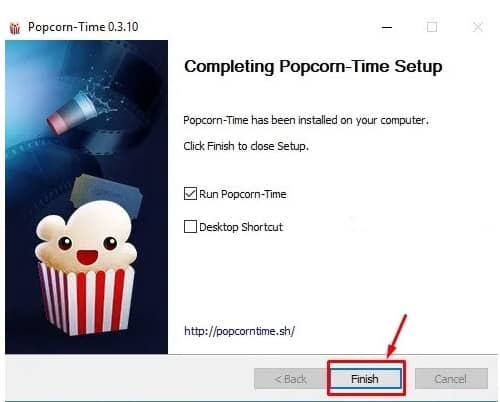 Step 8: That's it. You have successfully installed Popcorn Time on your Windows PC/laptop.
Step 9: Launch Popcorn Time Windows App and tap "I accept" to agree with the terms of service.
Step 10: Watch and enjoy your favorite TV shows and movies with Popcorn time.
How to fix Popcorn Time Not Working Issue?
From Time to Time, Popcorn's Time may run into trouble. Sometimes, it may stop working. To solve that issue, follow these simple steps.
Step 1: Uninstall Popcorn Time from your Windows PC/laptop.
Step 2: Then again, download Popcorn Time from the official website.
Step 3: Follow the installation mentioned above process.
Step 4: Once the installation was finished, run the application as administrator.
That's it. Popcorn time will run smoothly on your Windows PC/laptop. Watch and enjoy all the movies, TV shows, and games that you can.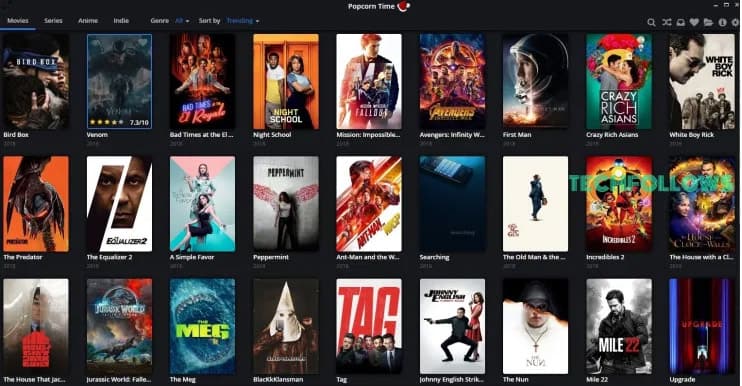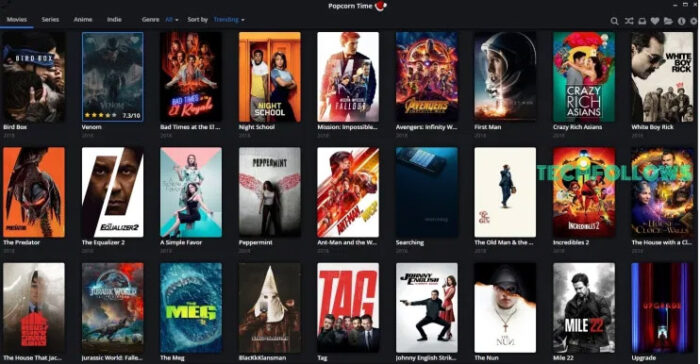 Final Thoughts
Popcorn Time free app will let you watch movies and TV shows on your Windows PC/laptop. Whereas Popcorn time is illegal in some countries, we recommend using VPN services like IPVanish, GhostVPN, TorGuard, and more. We hope the post on how to install Popcorn Time for Windows 10 laptop or PC is helpful to you.