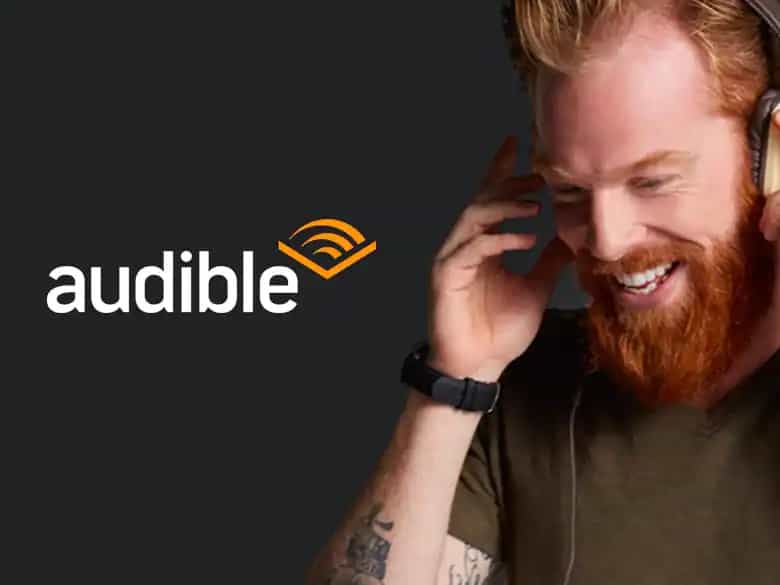 Audible is a great online platform for users who love books. Many of us don't have the energy to read all the time. Audible is trying to provide you with a platform to listen to books. The audiobook service is the best service for people who strive for knowledge. It is an Amazon product that is efficient and has a vast library. Audio entertainment is a vast industry that is slowly becoming popular. 
The attention span of the youth is declining rapidly. It is great to have the option to choose an audiobook. Now, with Audible, the possibilities for entertainment are endless. In this guide, we will take a look at how to enjoy the Audible Free Trial. 
Steps to Get Audible Free Trial – First 30 days 
= Anyone can sign up for the Audible Free Trial. The services are currently available only in a few regions. For this tutorial, we are using the Audible USA website. It is the perfect place for you to try out their Audiobook service. Here're the steps to sign up for the Audible Free Trial. 

= As a new user, you have to visit the official Audible website. You can click on the following link. This will take you to their home page. Here you can click on the Click to Try Audible free button. It is a fantastic place for you to enjoy amazing audiobooks. 

= The website will redirect you to the Amazon login page. Since Audible is now an Amazon service, you have one account for everything. Most people already have an Amazon account available. You can sign in using those credentials here as well. Users who don't have one can create a new account easily. You have to click on the create a new account button to start with the process. 

= Users have to add their payment details to start the free Audible trial. You can add the credit card details or Paypal information here. Many users have their credentials already safe with the Amazon save feature. The Audible Free Trial will not deduct any amount from your payment source. It will keep all of your details safe for recurring payments in the future. Tap on the start free trial button to start exploring. 
Voila! You have the biggest Audiobook library available with you. Users can start listening to their favourite authors as soon as the trial begins. 
What do you get with an Audible Free Trial? 
There are a lot of great uses you can enjoy with the Audible Free Trial. Here are some of the more noteworthy things you should know. 
= The trial is available for a total of 30 days. The membership gives you access to one free classic Audiobook from their library. 

= You can also enjoy their original Audiobooks. There are Unlimmited when it comes to the Audible originals. It is a fantastic platform to increase your knowledge and get entertainment. Who knew listening to books could be this fun. 

= There are no commitments when it comes to the free trial. Amazon allows you to cancel the subscription at any time. This is one of the most memorable uses that this free trial has to offer. You even get a seven-day reminder before the trial ends. It gives you all the time to cancel the subscription manually. You can end up saving a few dollars with this easy hack. 

= There are many exclusive wellness programs available with Audible. It is perfect for people who do a lot of gym or yoga. You can put on a refreshing wellness guide while toning your body. These help you to concentrate on workouts and get more results. 

= If you are Student you can Sign up for Student discount plan. 
These are some of the primary advantages of using the Audible platform. All of our readers must already be thinking about signing up for the free trial. 
Features of Audible: 
The Audible service comes with many unique features. In this section, we take a look at how you will benefit from its subscription. 
1. Easy to find 
The virtual collection of books makes it easy to find the perfect pick for you. Now you don't need to go to the library to find a book. There is no need to spend hours finding the one book that you need from the shelves. Audible has an online category system that helps to sort out audiobooks quickly. It makes the search process simple for readers. There is a search bar if you want to listen to anything specific. There are 15+ categories of books available on the platform. Audible also brings out lists for the hottest books every month. 
There is so much potential for Audible and a lot of things for you to explore.
2. Listen Anywhere 
Amazon is the world's largest tech company currently with the other big five. Their services are no joke in the market. The Audible platform is now available across all devices. You can download and install the app on your smartphones and tablets. It is available for both iOS as well as Android users. 
The best thing is that everything is under constant sync. You don't have to worry about virtual audio bookmarks. Users can pick right where they left off. It works even when you change to a different device. It is a minute feature that brings considerable ease of access to consumers. 
3. Huge Library 
Amazon is the biggest online book store. It is no surprise that Audible is the most extensive audiobook catalogue in the world currently. 
They have a massive lineup of classics and new releases. You can find the audiobook version of almost every title available online. This is perfect place for people who cannot find the energy to read. You can now pop in your earphones to listen to the greats. Another great addition is that Audible also has numerous originals. The lineup is perfect for anyone who wants to listen to amazing stories. Some of the fantastic sources include The Sandman, The autobiography of Malcolm X, and many more. 
Audible – Pricing 
The pricing of Audible is variable across all regions. It depending on the country from where you are purchasing the subscription. In some areas, Audible already has a decent presence. The USA is one of those countries. The pricing of the service is relatively high in comparison to regions like India. Currently, the price of Audible is $14.99/mo for all the users in the USA. 
Also, Check :
Final Thought:
The Audible Free Trial is a must for people who never read. It gives you an alternative method to enjoy books. People who enjoy reading but can't find the time will also love their service. We hope this guide helps you with all the details about Audible. Now you can enjoy one month of free audiobooks.