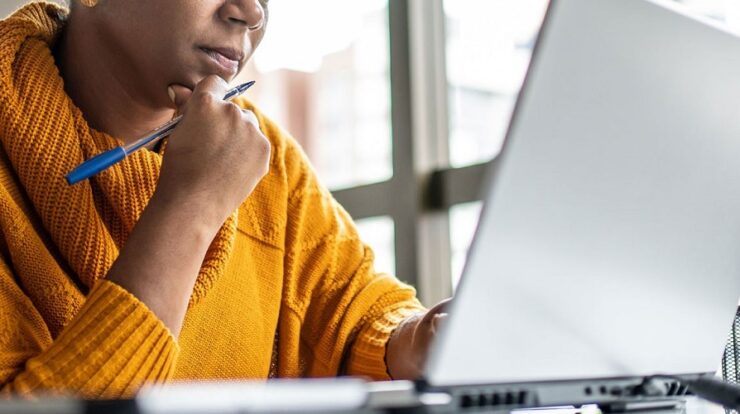 Images come in a variety of formats, and the quality and bulkiness of an image can sometimes be determined by its format. Images in formats such as PNG or JPG are known to be bulky at times, but here is where compression comes in. You may compress images using various software on your Windows or macOS PC. Because you may be unfamiliar with any of these pieces of software, we've included them here. We've compiled a list of the best image compression software for PC users. Any software in this post may be required, whether you use Microsoft Windows or Apple MacBook.
Top

Image Compression Software For Windows & Mac
There are both free and commercial image compressing tools for PC on the list. Any of the chosen software can help you compress images more effectively.
1. Mass Image Compressor
As the name implies, Mass Image Compressor allows you to compress images in mass, including images in folders. It does not reduce image quality, but it does reduce image file size; it supports several image formats, making it an excellent choice. One of the best image compression software is Mass Image Compressor. It's free to download, but it has been quite some time since it has been updated. Additionally, Mass Image Compressor supports most image formats, including HTML images. It is also one of the best image compressing programs available.
Download: Windows
2. Caesium Image Compressor
Caesium Image Compressor is a lightweight tool that compresses images with minimum loss. It is free, easy to use, and open-source, so this tool may be precisely what you need to reduce image size and quality. Caesium Image Compressor provides interesting features and supports image formats like PNG, JPG, WEBP, etc. Caesium is a tool for mass compressing files that is accessible for both Windows and macOS and is free to download.
3. ImageOptim
ImageOptim, for example, is one of the free tools you may use to enhance the quality of images on your macOS PC. What is more significant is that it is extremely easy and fast to use. It does not degrade image quality, it supports many image formats, and you can trust on ImageOptim. It performs a fantastic job of optimizing images for web pages and apps. ImageOptim is among the best image compression software programs available for PC; however, it can only be downloaded on Mac machines.
Download: macOS
4. TinyPNG
TinyPNG, a web-based software for everyone, is one of the tools on this list. This online tool is well-known for its capacity to optimize image quality while retaining the majority of its original quality. TinyPNG is free and works with most image formats, including PNG and JPG. Furthermore, you do not need to download TinyPNG on your PC; you may access it through a web browser. You'll like using this compression tool; open your web browser on a Windows or macOS PC and start compressing images.
5. UniConverter
UniConverter is a powerful tool that does more than simply compress images; you can accomplish a lot with this software. It can handle many things, including video compression, CD burning, and audio file extraction. Furthermore, UniConverter excels at compressing images, allowing you to compress images batch after batch without sacrificing image quality. Another disadvantage of using this tool is that it is only partially free and is only available for Windows and macOS users.
6. I

MAGESMALLER
IMAGESMALLER is an online image compression software for PCs, and if you want to compress pictures like TIFF, PNG, or JPG while retaining at least 90% quality, this is the tool to use. You can view the specifics of the compression while compressing images with this tool. IMAGESMALLER is highly fast, free, and easy to use. IMAGESMALLER on a PC requires only a web browser, does not add watermarks to images, and is one of the best.
7. Pixillion Image Converter Software
Pixillion Image Converter Software is a powerful image compressing tool that supports various image formats, including JPG, GIF, PNG, and RAW. This is one of the best tools for compressing images. This software has great features, is extremely easy to use, and will optimize the size of your image without sacrificing its quality. Pixillion Image Converter Software is available for two operating systems, the download URLs for which are listed below. The software is free, but paid upgrades are required.
8. JPEG Compressor
Well, JPEG Compressor by WinSoftMagic is a free compression software for Windows users. It is best recognized for its ability to handle JPG images, although it also has other capabilities. You may use JPEG Compressor to resize, reduce, and improve the quality of JPG images. This software is easy to use and supports batch compression. You can easily compress JPG images using a tool like JPEG Compressor; the software has a good UI and is extremely fast in compression.
Download: Windows
Also, Take A Look At:
The Bottom Line:
Well, these are the best image compression software for PC. You may compress any image without losing quality if you have any of this software installed on your PC. Most of the software is free; download it to your PC and use an image-compressing tool to its full potential.