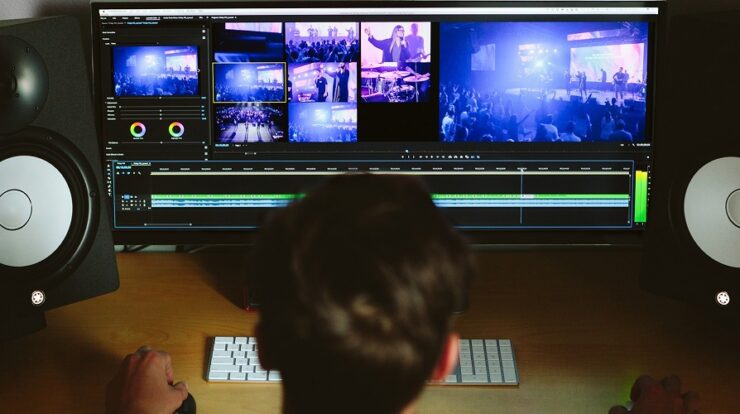 Putting your hands on the best video editing tools is challenging when the market is flooded with options, many touting excellent features and advanced add-ons. Moreover, it might take a lot of work to distinguish the wheat from the chaff when switching from freeware to paid solutions. Nevertheless, these programs may help you create high-quality content, whether you're an aspiring YouTuber trying to edit your videos professionally or an experienced editor. The following list of the best paid and free video editing software options for professional and advanced users.
Note: These options are not sorted in order of preference. Instead, you may hire any of the professional editors to generate eye-catching content for your target audience!
Top Professional Video Editing Software To Try
Videos are unquestionably the most effective strategy to increase traffic and profits. It decreases support inquiries and helps the audience better understand products/services. Unfortunately, video editing is not easy or inexpensive. Here is a list of the top Professional Video Editing Software to Consider.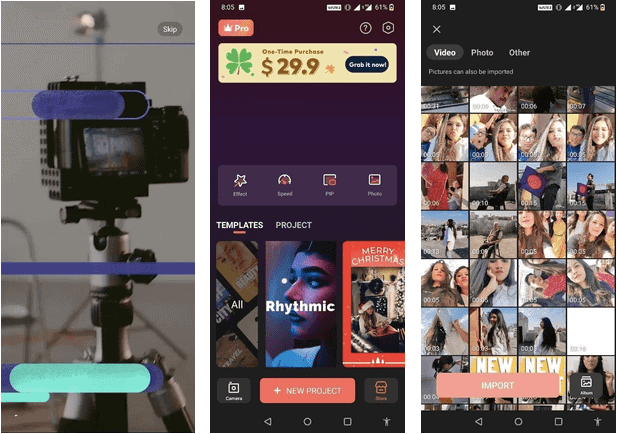 Filmora Go by Wondershare offers everything you need to edit on the go. The app includes all the necessary and advanced tools for trimming, adding filters, overlays, titles, rotating, deleting, and more. In addition, it features an easy-to-use timeline that makes mobile video editors to easily combine music and other elements from the built-in library to create spectacular content. Instagrammers mostly use the app to make aesthetically appealing videos for their intended audience. The app's 'Easy Mode' removes the difficulty of handling large-size videos, allowing you to drag and drop video clips, add music, and create a high-quality video in minutes.
Features:  
Tools for trimming and shortening your clips.

Cut the video into two or more clips.

Include a lovely series of transitions.

Set your video to play backward.

The final output might have several aspect ratios.

Adjust the video's speed.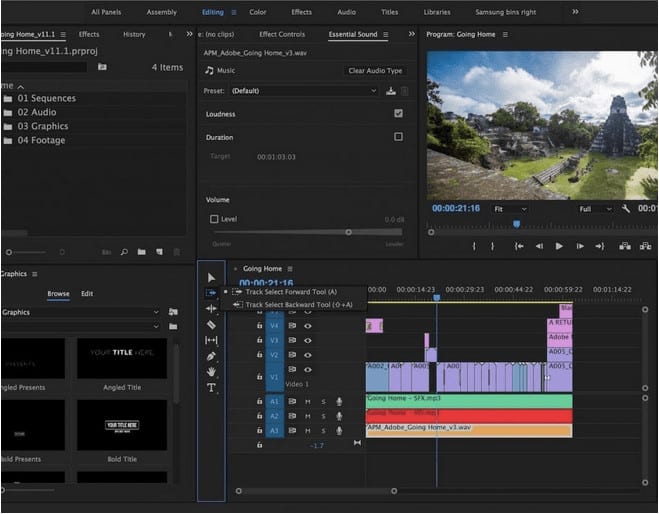 Adobe Premiere Pro provides an ideal combination of video editing features, ensuring you can generate cutting-edge output that meets industry standards. It ensures accurate selection and displays fresh differences in real-time. You may use this professional video editing software to fix grainy videos, remove haze, and remix music. You may trim your videos and combine clips, photos, titles, and more to create spectacular graphics and presentations. Also, you can build interesting double-exposure videos, dynamic time-lapse videos, luma fade transitions, and other effects. This makes it a favorite video editor software among advanced and professional users.
Features:  
AI editing tools are included.

It features a plethora of video effects and transitions.

Excellent video stabilization options.

Motion tracking and smart toning are two examples of automated features.

Music scores and sound effects library has been updated.

Support for 8K, 4K, and VR formats.

There are several organizing tools available.

Editing several camera perspectives is unlimited.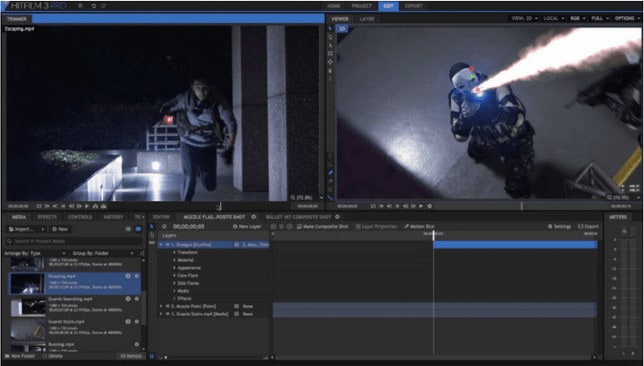 HitFilm Pro is an outstanding professional video editor for creating amazing content and spectacular VFX. It's a well-known option that provides an ideal combination of editing tools, compositors, 800+ VFX, pre-sets, and animation tools. If your project necessitates combining a plethora of elements from several sources into a single interface, HitFilm Pro should be considered without a doubt. Its particle engine supports 2D simulations and completes 3D effects (including gunfire & hyperdrive filters too).
Features:  
Excellent color grading tools.

Make use of interactive animations.

Rigging tools are built-in.

The ProSkin Retouch feature.

Importing 3D objects.

A nice collection of special effects.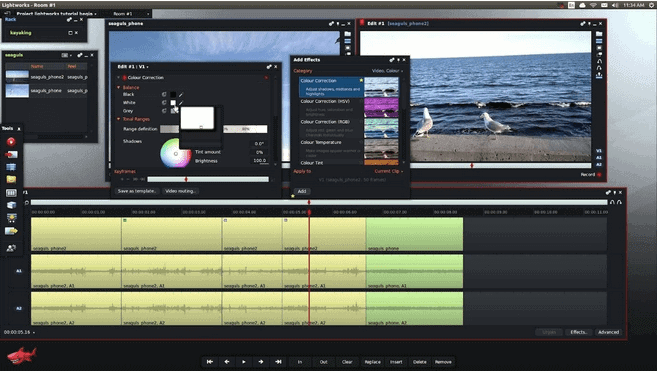 If you want to get started in the realm of video editing, Lightworks Pro is an excellent option. The tool is simple and provides a comprehensive set of editing functions for cutting, trimming, and merging video clips, audio, images, and other multimedia content. Among the many advantages of standard video editing software for users, Lightworks Pro allows you to edit and polish videos and full movies in various formats, such as 2K, 4K, PAL, NTSC, and High Definition. In addition, it offers a rich and easy-to-use interface, making it a top professional video editing program.
Features:  
With over 500 editing tools.

Multi-camera editing is supported.

Transcoders are incorporated inside the device.

Audio/Video FX that are ready to use in real-time.

There are several tools for trimming, cropping, and stacking clips.

Professional I/O support for popular operating systems.

Support for group project sharing.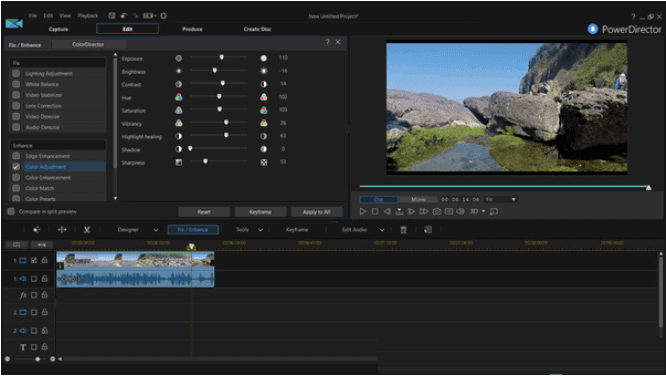 This popular video editing software for professionals is worth considering for YouTube and other sites. CyberLink offers reasonably packed membership options that include advanced features such as multi-cam editing, motion tracking, 360-degree video editing, and more. If you want to make fast videos for work, it provides a mini-program within the professional video editor buried behind the Easy Editor. It is called Magic Movie Wizard, and it can automatically integrate photographs and video clips in a matter of minutes.
Features:  
4K and 360-degree VR footage pioneer.

The magician of movie magic.

A diverse range of stock assets.

Modes include Storyboard and Timeline.

Multi-camera editing is supported.

Screen recording and motion tracking tools.

Storage in the cloud.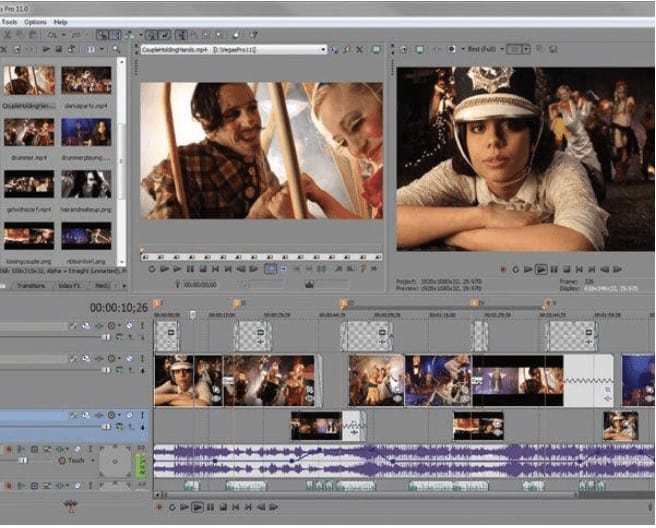 Are you interested in gaming or sports? Then, select Sony Vegas Pro as your ultimate option. Professional video editing software is simple and works well on PCs and laptops. It has an easy-to-use interface and features high-quality results. You may use it to copyright your discs and enjoy many features for creating special effects, such as 3D titles. In addition, most professionals use Sony Vegas pro to produce industry-leading video montages.
Features:  
Storyboard editing features that are dynamic.

Excellent video stabilization tools.

Supports a variety of formats.

Many creative filters and effects are supported.

An interface that may be customized.

The best YouTube video editor.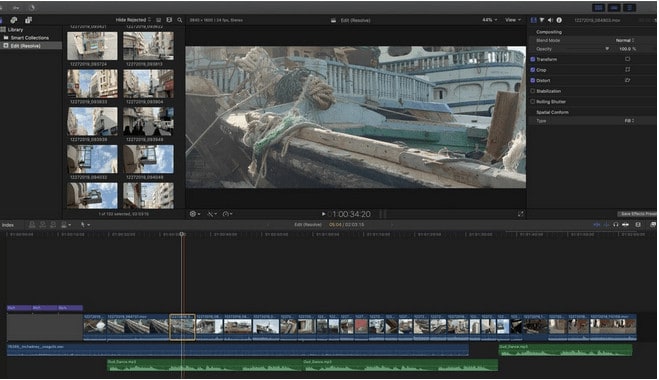 Final Cut Pro X is a popular and significant participant in the Video Editing area. The option is widely used in the market and has been used to edit popular Hollywood movies. Most notable YouTubers, like Jonathan Morrison, Austin Evans, iJustine, Marques Brownlee, and others, use Final Cut Pro to edit their videos. Final Cut Pro X is an excellent video editor for professionals who like to work within the Apple environment since it integrates seamlessly with iTunes and the Photos collection. The video editing program features 4K, 360-degree, and HDR support.
Features:  
Convert your high-resolution media.

Modern machine learning tools for converting your widescreen project to bespoke sizes.

Real-time effects and exporting are available.

Smart Confirm analyses clips introduced to the timeline and crop them in squares automatically.

Use Custom Overlays to help you design text and visuals.

Supports the iPad Sidecar and the MacBook Touch bar.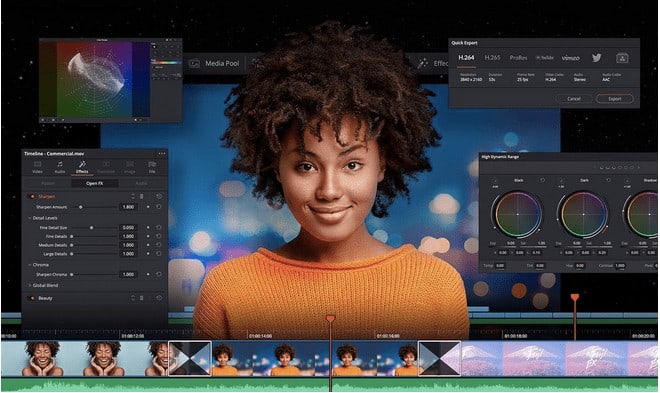 DaVinci is a fantastic video editing program for professionals. It has many high-end post-production modules for editing high-quality video and audio. It also features color correction, motion graphics, and video effects capabilities. Its color correction tool is advanced enough that you may adjust a specific segment or the full video based on your demands and requirements. Unlike other professional video editors, DaVinci offers many tools for compositing and creating particle effects and a slew of expensive filters.
Features:  
Features for grading with a high dynamic range.

Grading in 3D stereoscopic mode.

An excellent package of post-production and finishing tools.

Compositing and particle effects tools.

Tools for painting, text animation, and more.

Enjoy excellent video stabilization.

Has a DaVinci Neural Engine for speed warp, facial recognition, and other features.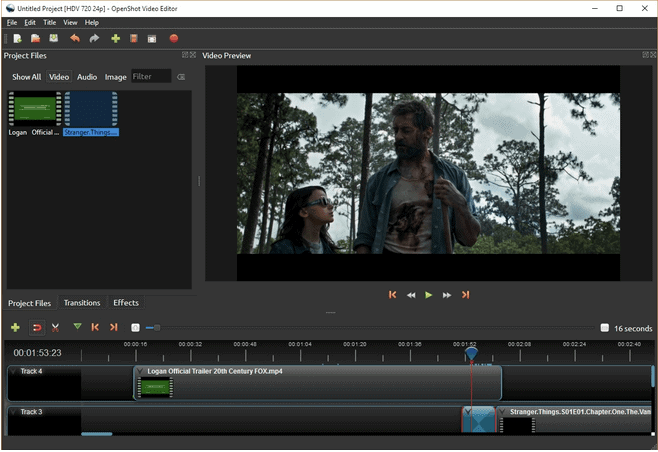 OpenShot Video Editor is a cross-platform editing program that is simple to use and provides an excellent collection of features to assist novices in learning basic video editing and professional users in creating professional videos. For example, users may adjust the video's size, length, color, text, and other elements. In addition, users may use specific animation and keyframe features to build transitions such as fading, sliding, bouncing, and animating any video object. Students primarily use the free video editing program to create spectacular 3D animations for school projects.
Features:  
Include 3D animations.

Trimming, combining, and splitting tools.

Provides a backdrop library.

Possibility of animating video objects.

Editing frames by frames are supported.

Tools for fading, sliding, bouncing, and other effects.

It is available in over 70 different languages.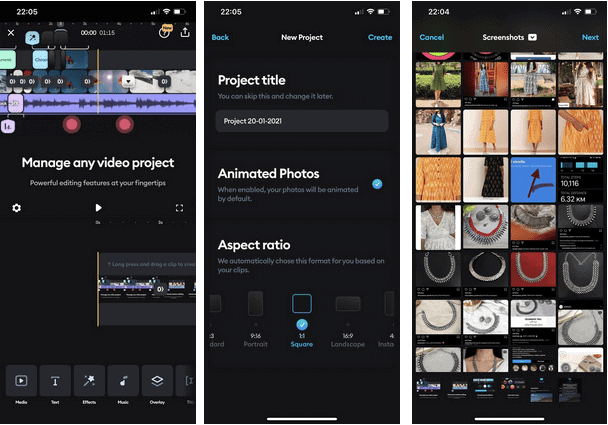 Well, with professional video editing at your fingertips, Splice by GoPro is an excellent alternative. It offers a large library of musical tracks that may be used in the background to enhance your video. Splice By GoPro features typical apps to trim, crop, combine, delete, and adjust photos and video sections, much like most video editing apps. In addition, it provides several options for adjusting transitions, adding slow-motion effects, and creating visually appealing videos that you'll want to share with your target audience. In addition, you may make videos more entertaining by adding title slides, text overlays, and custom outros.
Features:  
There are several transition styles.

Trimming, cutting, and cropping tools for photos and videos.

Adjust the playback speed between rapid and slow motion.

Directly share videos on YouTube and other social media networks.

There are several filters and backdrop color change options.

Audio library for free.
FAQs:
Which Professional Video Editing Software Is The Best?
Adobe Premiere Pro is, without a doubt, one of the best editing tools available. It has a simple interface and many advanced features that make it an easy procedure for aspiring and professional editors.
What Do YouTubers Use To Edit Videos?
YouTubers and content makers rely heavily on Final Cut Pro X and Sony Vegas Pro to create high-quality videos.