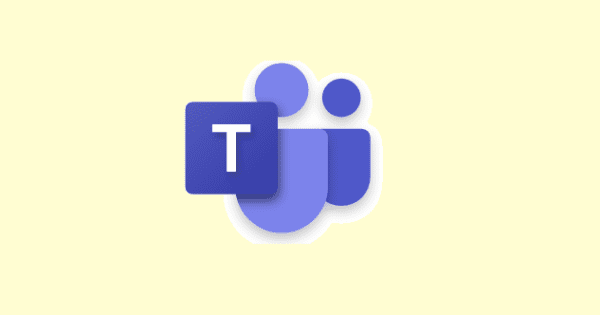 The Microsoft Teams error code caad0009 is a rare sign-in error. This indicates the service could not validate your credentials or recognize your device. Though it occurs quite rarely, this error primarily affects work and school accounts. And it only appears on the desktop app. Thus, the good news is that the Teams app should work on mobile and the web.
Here, Let's see what you can do to fix this Error caad0009 problem and log in to your account.
Fix Microsoft Teams Error Code caad0009
Run the App as Admin
Make sure you launch the Teams application as an administrator. If insufficient permissions trigger this login error, this quick workaround should fix it.
Right-click on the Teams shortcut & select Properties.

Then Tap on the Compatibility tab.

Next, check the option called Run this program as an administrator.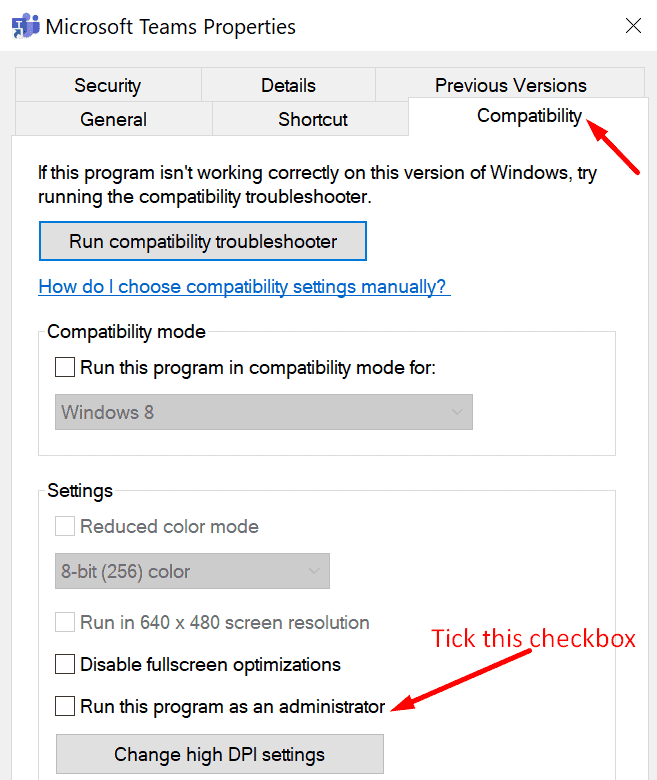 Relaunch Teams and check if the error Code caad0009 is gone.
Moreover, enabling Windows 8 compatibility seems to have helped many users. Perhaps this quick workaround does the trick for you as well.
These steps to follow are the same. Well, Instead of running the app as an admin, go to the Compatibility Mode section & select Windows 8.
Clear All the Cache
By this way, we mean clearing all the cache files, not just the local cache files.
First Exit Teams completely. Then, Type %appdata%\Microsoft\Teams in the Windows Search bar.
Next, remove all the files from the following cache folders:
 %AppData%\Microsoft\teams\application cache\cache

 %AppData%\Microsoft\teams\blob_storage

%AppData%\Microsoft\teams\databases

%AppData%\Microsoft\teams\cache

%AppData%\Microsoft\teams\gpucache

 %AppData%\Microsoft\teams\Indexeddb

%AppData%\Microsoft\teams\Local Storage

  %AppData%\Microsoft\teams\tmp
Restart your computer & launch Teams again. So, try to log in.
Clear Your Teams Credentials
As well, Clearing your login information from the Credential manager may resolve this problem.
Start, Type' credential manager 'in the Windows Search bar and press Enter.

Tap on Windows Credentials.

Here, scroll down to your Team's credentials. Tap on your login information and hit the Remove button.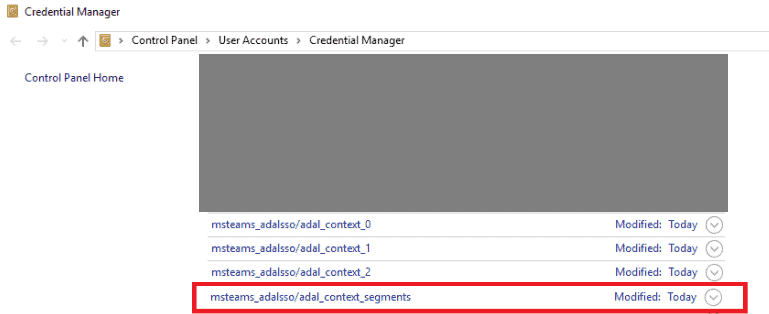 Now, Restart your machine. Open Teams and try to log in again.
Contact Your Admin
Since error code caad0009 often affects Microsoft Teams accounts managed by large organizations, do contact your IT admin. The root reason for this error may be related to your organization's settings.
Well, Your admin may have disabled your device. So, To clarify, you can't connect to your organization's network if your device is not recognized.

Perhaps your computer does not appear on the organization's internal network. Or maybe the VPN failed to recognize your device.

Suppose your organization uses its local environment and is not compatible with Azure AD. Multiple users will experience login problems.
So, Either way, contact your admin and let them know about your problem.
Also, Check:
Final Thought:
Suppose none of the solutions above worked, uninstall your Microsoft Teams desktop app. Now, Restart your computer and download Teams again from the official website. Well, With this in mind, it is worth mentioning that some users had to reinstall Teams several times to fix this error.