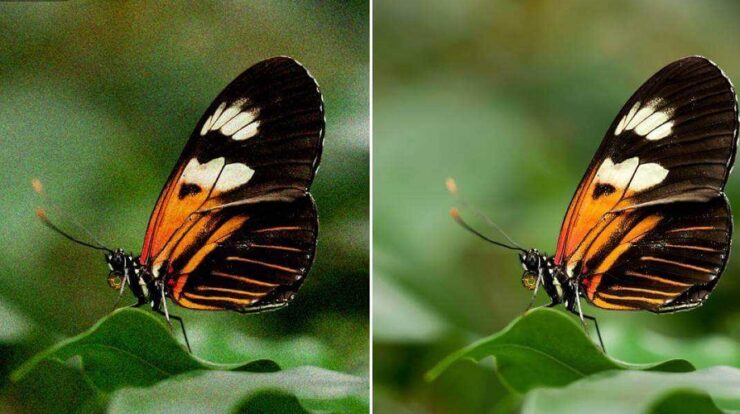 This essay will look at the Best Online Free Photo Noise Reduction Tools. These websites will reduce you in reducing or eliminating digital noise from photographs.
What Exactly Is Noise In Images?
Noise is a phrase used in photography to describe distortion. Your pictures show gritty or grainy textures, blotchy colors, and other artifacts that might degrade the overall image. You're probably wondering why there's noise in your pictures. It happens most frequently in low light circumstances and when your camera cannot detect a wide spectrum of light particles. Grainy images are also captured when your camera's ISO settings are excessively high.
Top Free Photo Noise Reduction Tools/Websites To Try
Continue reading because we'll introduce you to the best tools to denoise photos online without any work.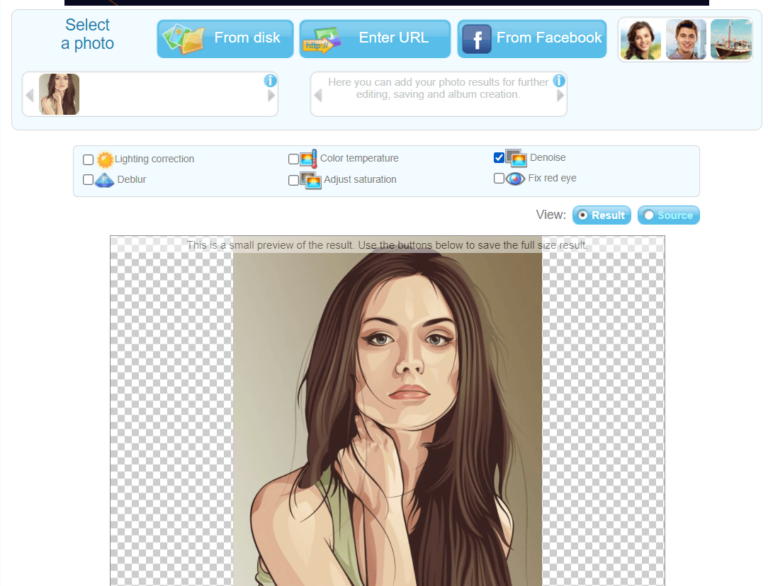 Enhance.Pho.to is the first on our list of free tools for denoising photos online. The web-based app offers simple but effective image enhancing tools to help you improve the overall quality of your photograph. You also receive tools for adjusting the lighting, colors, and temperature. It even has features to deblur images and cure red-eye in seconds. When it comes to noise reduction, Enhance.Pho.to make it very simple to remove undesired grainy textures from your photos; pick the Denoise option, and your photo will be corrected instantly.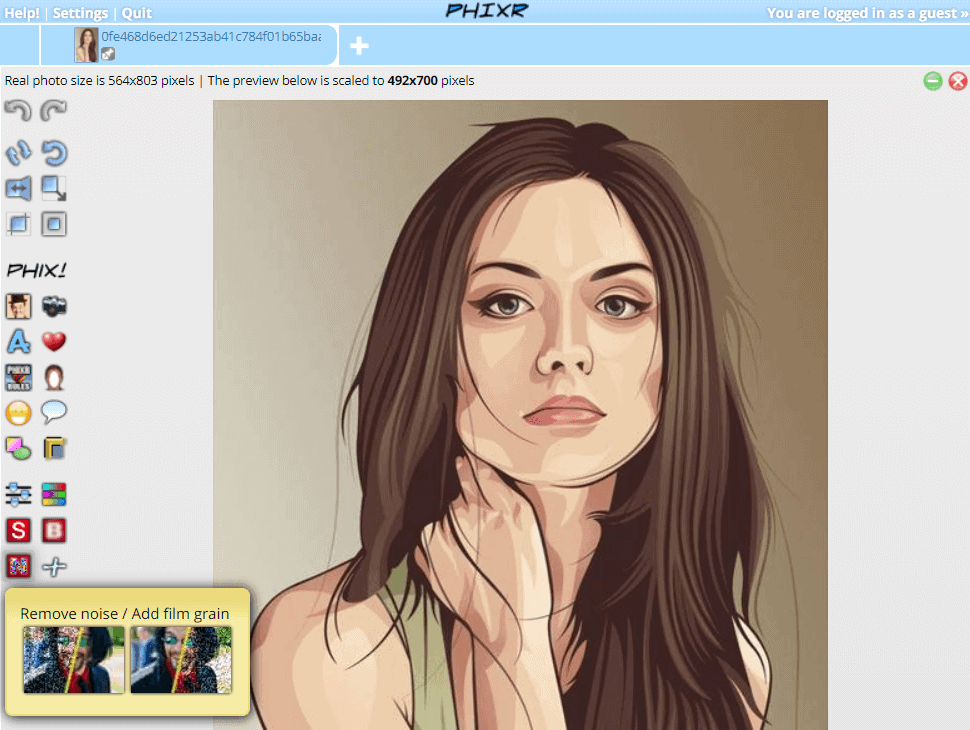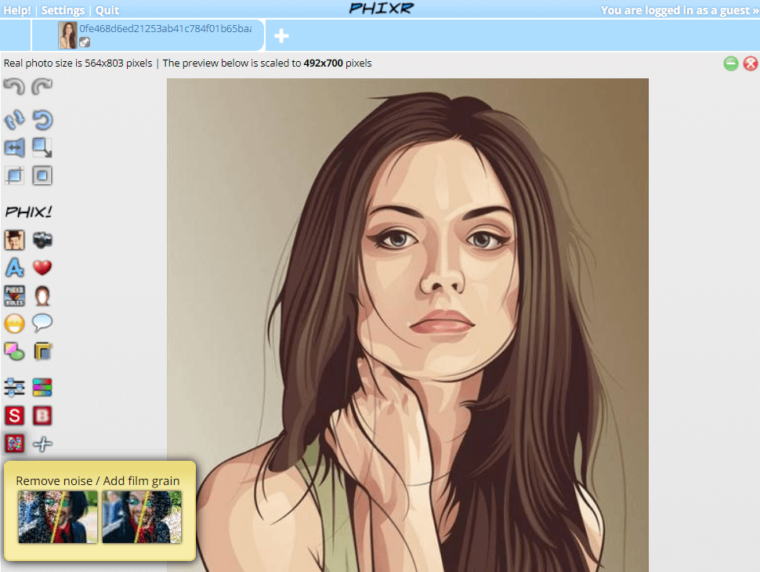 Phixr is a fantastic denoiser tool that reduces undesired grainy elements and digital noise online. You may pick between rapid, mild, or powerful noise reduction depending on the amount of noise in your photograph. To begin denoising, upload the image from your device and, after loaded, select the Remove Noise/Add Film Grain option from the left toolbar. Users are given a zoomed-in preview for convenience, so they can readily verify whether or not the noise has been entirely eradicated. When you're finished, press the Execute button!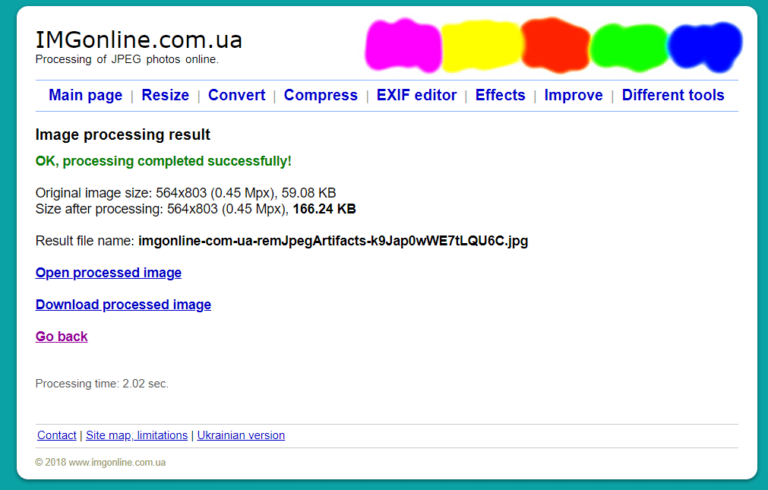 Well, for free photo noise reduction websites like IMGonline.com.ua, eliminating undesired artifacts, pixelization, or noise is a breeze. It offers a full collection of tools for denoising images online. When you visit their website, you will be directed by the actions they conduct to improve image quality. Aside from denoising features online, it also allows you to resize, convert, compress, modify information, apply effects, and so forth. The sole limitation of this noise reduction online tool is that image sizes larger than 1920×1080 pixels cannot be uploaded. So maintain patience; it may take a few seconds after you begin the denoising process. Then, open or download the processed image to your device.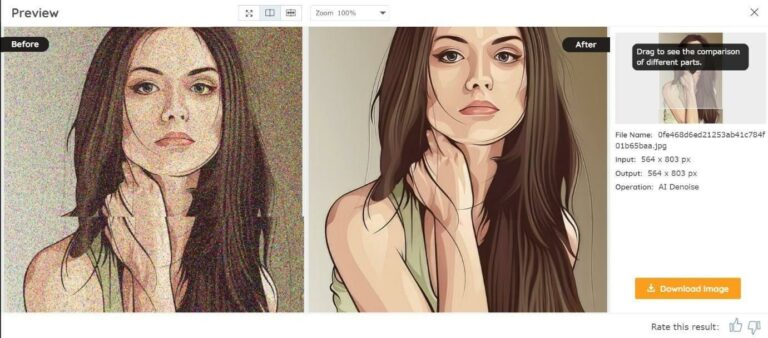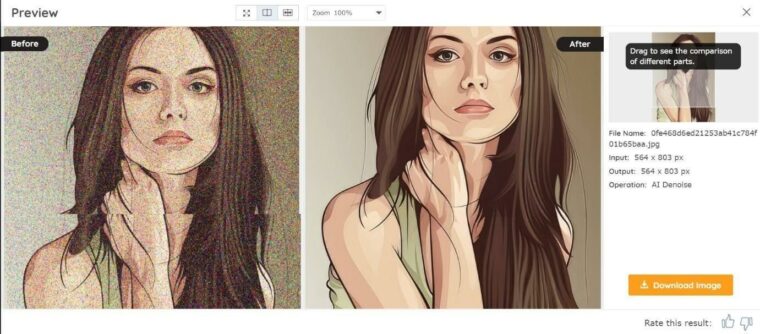 Well, if you're searching for a quick and easy approach to denoise single or numerous images in a matter of seconds, give Vance AI a try. It is a widely used free photo noise reduction tool that uses cutting-edge Denoise AI Algorithms to do the task. In addition, the tool uses deep learning technology to automatically reduce 100% of image grain and noise without any problems. Using Vance AI Workspace is a straightforward procedure; upload the image to be denoised and click the 'Start to process' button to begin the denoise process. When this online noise reduction tool finishes the task, it will preview the changes it has achieved. Once you're pleased, you may download and save the image!
Conclusion:
So, how do you denoise numerous images at once? Online versus Offline (Using third-party software). Share your thoughts or recommendations in the comments area below!