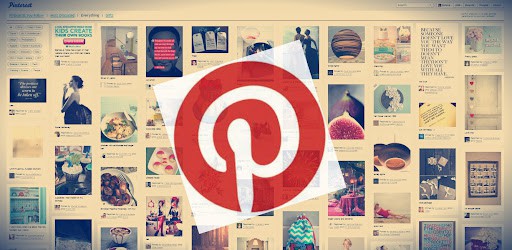 Back in the days when people had no access to the internet, they would resort to magazines and consult experts for bits of advice. Though consulting an expert is still in vogue and equally important, resorting to them for every minor need could prove a little extravagant. However, today's tech world has conveniently resolved this issue by introducing different websites where you can find anything you wish to look for. From taking fashion advice to noting down recipes, everything is available on the internet nowadays. Amongst different websites catering to youngsters, Pinterest is the most popular one. It's trendy amongst youngsters and those who have a flair for creativity and are looking for ways to add a unique touch to their ideas. It is pertinent to know that Pinterest is not only about searching, saving, and sharing favorite things; it also lets one gain publicity by marketing their content and products. 
Now, the question comes to does any other website like Pinterest? Something as incredible as Pinterest, any Pinterest style website can serve the purpose and let professionals boost their businesses.  So, the answer is yes. Some amazing craft sites like Pinterest cater to photographers, designers, food lovers, bloggers, and content creators. Consequently, to make it more comfortable for you, we have decided to come to the fore and answer the most sought-after question, "what are some other websites like Pinterest" for you.
So, today we would like to present some of the amazing Pinterest alternatives that are similar to Pinterest in features and are capable enough to give your work some hype. 
Best Pinterest Alternatives You Can Try in 2021
So, let's embark on the journey of finding apps like Pinterest for adults as well as for kids together.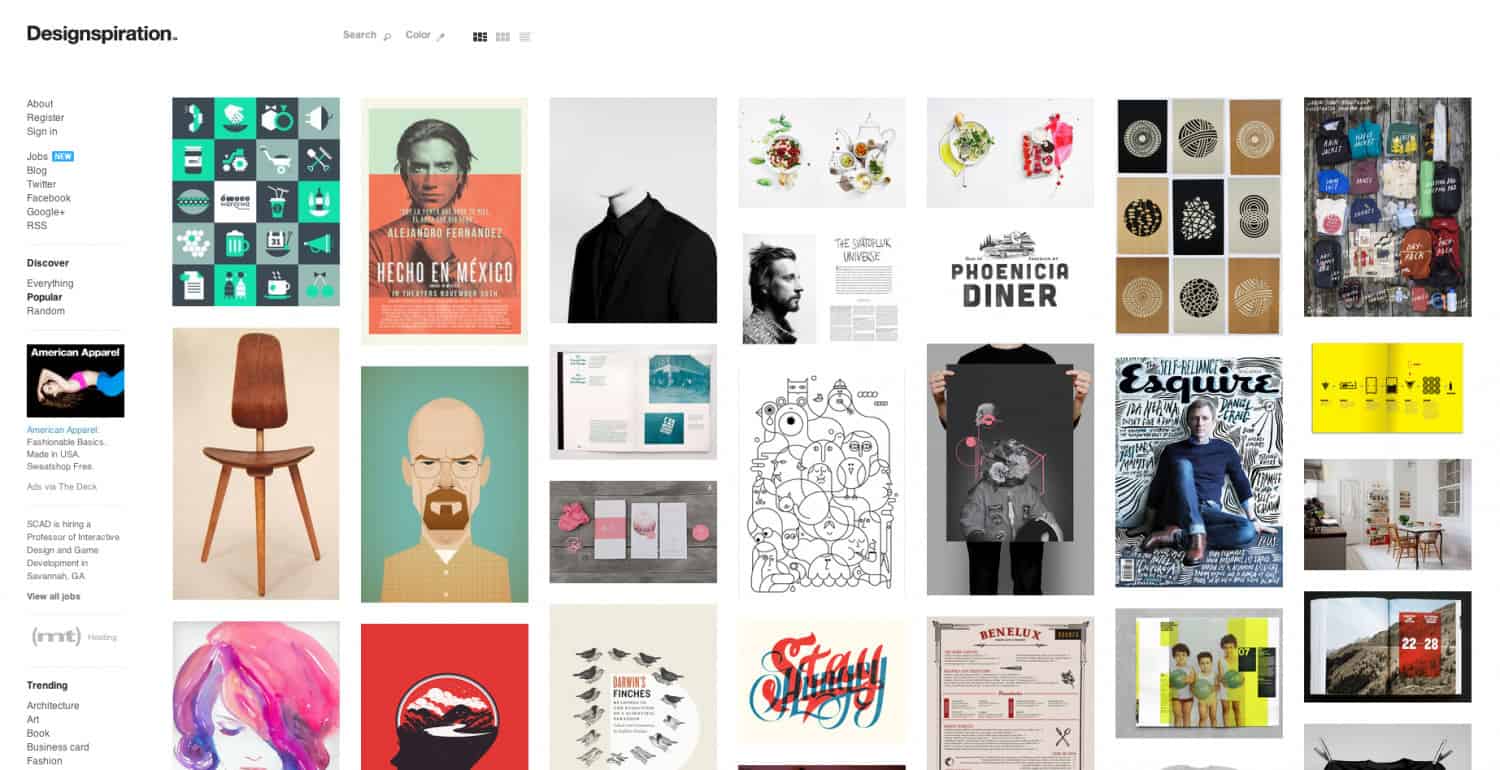 Next on the list of amazing apps like Pinterest we have Designspiration. This website is sage heaven for people who love photography, website designs, digital art, and also book covers. The Pinterest- Esque card style option can easily be navigated. Moreover, you can easily save the post of your choice by using the Save option.  Apart from that, it lets you interact with people by commenting on their posts. The app appears in categories, making it easy for you to search the desirable object. In short, if you are interested in categories like architecture, hand-writing, photography, this is the perfect place for you.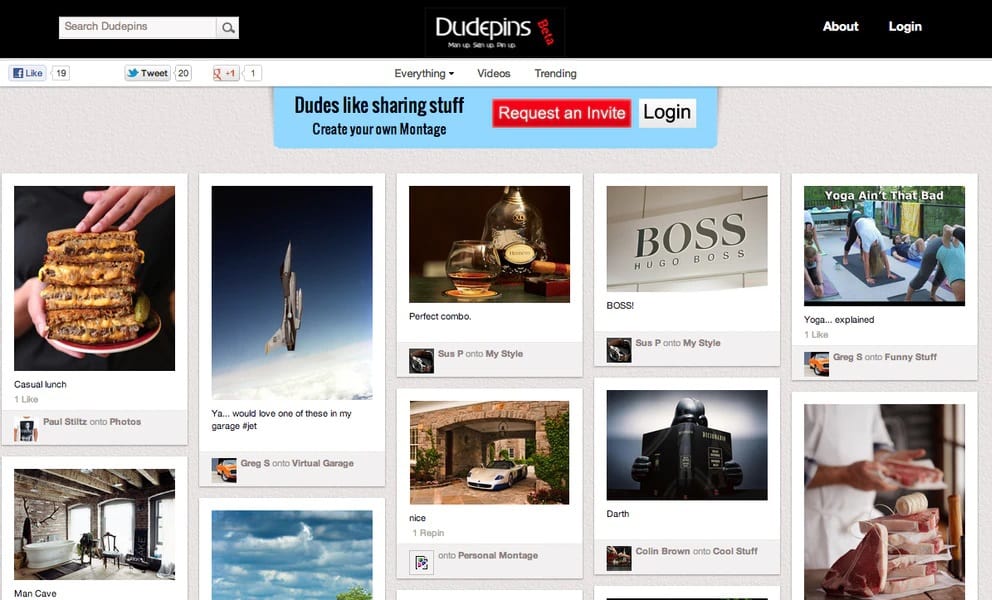 Next on the list of apps like Pinterest is DudePins. This app is peculiar to men and serves their taste. Being a masculine site, the app seems to lack all the aesthetic touches and has a relatively simpler and boring interface. However, no matter how boring the interface is, it is the best for men. In fact, the site's homepage reads, "Discover everything that's manly." The app contains relatively mature and useful material. Hence, if you're looking for an app relatable to men, Dudepins should be your top priority.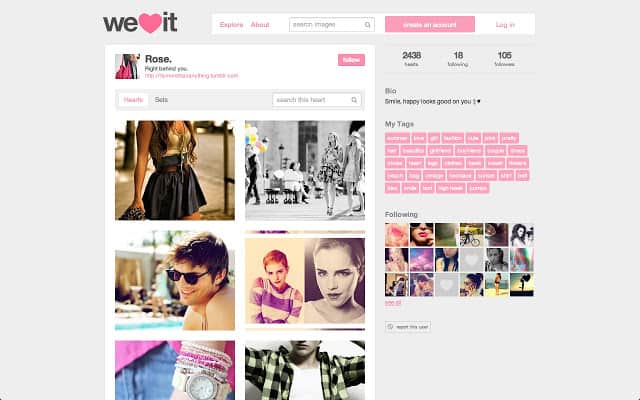 So, the first best alternative to Pinterest that we have onboard is We Heart It. The app, unlike Pinterest, caters to teenagers and shows all kinds of girly stuff. In addition, the app displays some exciting pictures and shares exciting details that allure young and college-going girls. The app has a great way of encouraging interaction amongst users by introducing the love option to like any person's picture. Also, it provides the opportunity to strike up a conversation with the concerned person by following them. It has a simple layout, and it is easy to use. The only thing missing in it is the pinning feature. Besides that, it is one of the best options for people looking for an app like Pinterest for Android, iOS, and Web.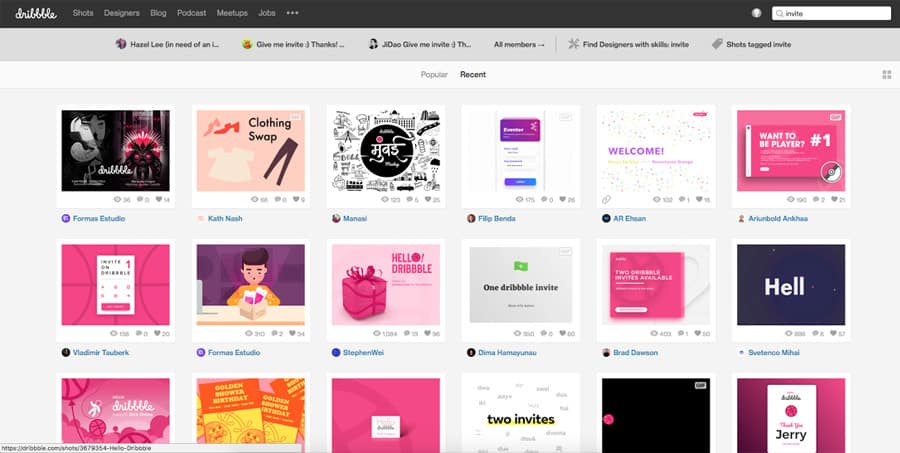 Next up, we have Dribbble. This website, like Pinterest, is for shopping. The app helps fashion freaks by uploading designer content, offering various options to the users. It also contains many amazing features and a plethora of unique designs for the Web, posters, graphics, logo, etc. The website contains a fantastic community of designers, allowing you to drop your portfolio for them to see it. Additionally, Behance and Design Inspiration are other such amazing features.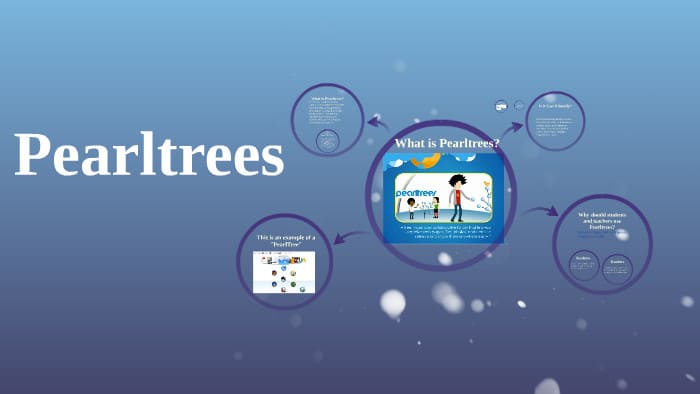 Now, next on the list of best apps like Pinterest is Pearltress vs. Pinterest. The app is pretty much similar to Pinterest as long as the features are concerned. The main difference is that the PearlTrees uses the Pear & Trees concept. You are supposed to follow these trees to add valuable pearls to them. The app is a better Pinterest alternative; however, its outdated interface causes a minor hindrance. The app has a free as well as a premium version that costs only 2.99/ month. The paid version offers some interesting features like being available offline, more storage, and ad-free policy, and, lastly, no annoying ads.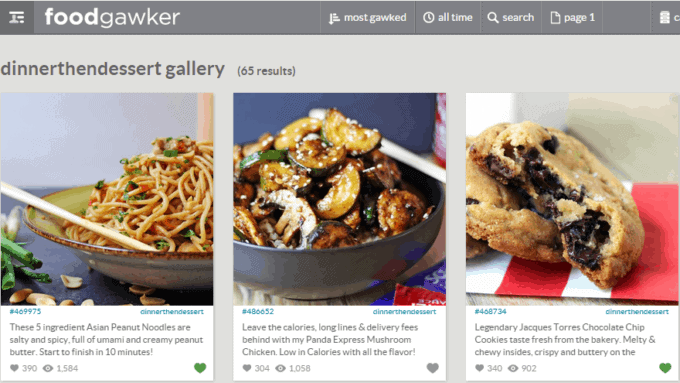 As the name suggests, this app like Pinterest is specified for food. It means that the app is a food heaven for food lovers. The beautiful pictures shared on this app of food make one feel hungry. The app shares exquisite pictures of tasty foods. It not only shares food pictures but the recipes too. For further convenience of people, the app has further categorized content into different types, including food for breakfast, appetizer, dinner, vegan, etc. Also, it is possible to check what other people are up to by searching the "most gawked picture".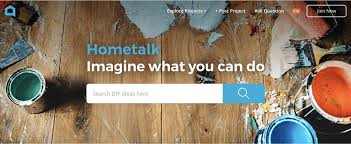 Hometalk is one such website like Pinterest for DIY. It teaches people to be more creative by offering amazing house decor options. The app offers stunning decoration ideas for the bedroom, drawing room, floors, doors, and kitchen. All the DIY ideas are great and help one a great deal while making something new.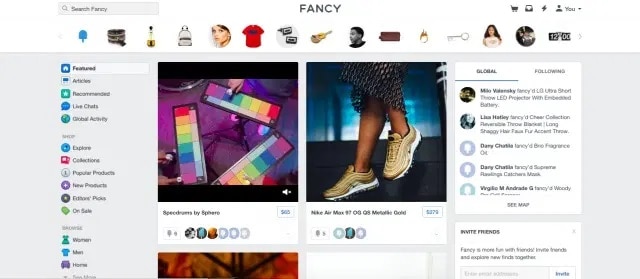 Similarly, akin to its name, the app is for posting and sharing fancier stuff. The offers a curated list of exquisitely designed fancy products. These fancy products are from different categories, so you can easily access any of your choice. The category includes different categories, including gadgets, home, art, and clothing. This app also proves to be the best Pinterest alternatives in the sense that one can directly buy one's favorite stuff from Fancy rather than only pinning it, so in this way, customization is also possible.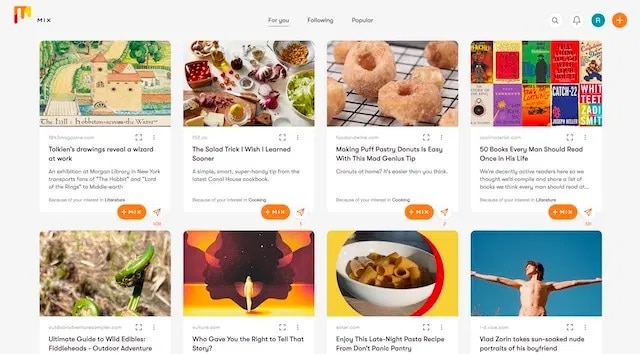 Mix is yet another site like Pinterest but private. As the name suggests, the app is a mixture of different content. You get to see the pictures of everything. Be it food, fashion, studies, or designs, you name it, and Mix has it. The best part about Mix is that it features curated posts that save you from the exertion of looking up for the desired post. In addition to that, Mix gives you the opportunity to select your desiring categories so you won't have to encounter stuff that you may not wish to come across The app renders one the opportunity to check the whole catalog or watch the selected item. In both the cases, the app has certainly got much to show, Moreover, the best part about Mix is that it attaches a reading link with every photo to have a detailed preview of the picture. However, to be able to use it, one is required to log in.  So, if you like exploring new things, Mix is the best option for you.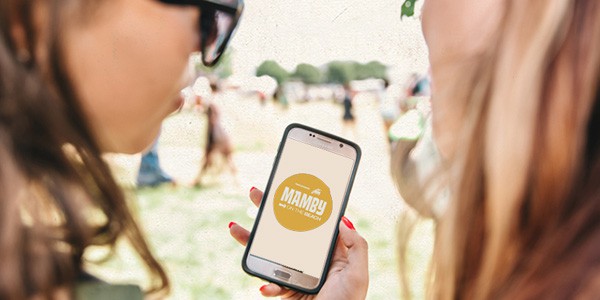 Mamby is yet another app like Pinterest. It is relatively newer than the rest and has all the features that Pinterest contains. The app has a lovely interface. It also displays the trending photos because of the Trending Board Cards so you don't have to search for what's going on.  The Good part about the Mamby is its rewarding policy. It rewards users with cryptocurrency every time they share content on it. All these features make it the best option. Moreover, in cryptocurrency, it doesn't use any trash. In fact, it uses Bitcoins, which are considered supreme.  However, the amount of earning solely relies on the number of likes and shares your post receives. The more, the better. In addition to that, the app doesn't force one to log in; it offers easy access. All these features make it the best Pinterest replacement.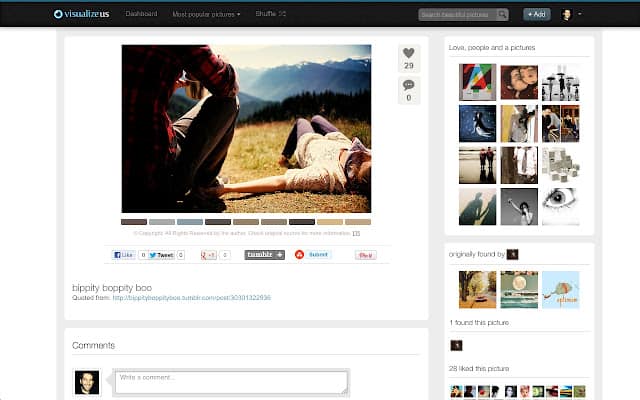 Lastly, we have VisualizeUs as a replacement for Pinterest. The app is a great place for those thinking of remodeling or renovating a home and are confused about the interior. The website contains different options in decoration. You can easily save these options and later implement them in your home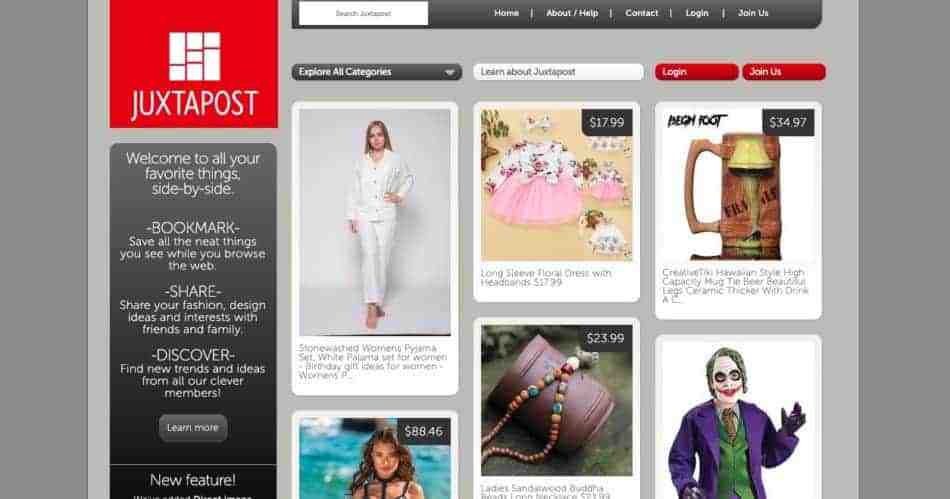 Juxtapost is one such alternative that has a striking resemblance with Pinterest. The app is reliable and has very old customers. Moreover, because of being old, its interface is relatively more experienced. With Juxtapost, you can interact with people about their work. Also, collaboration is possible with strangers for business purposes. However, the app does not welcome new ideas and is sticks to the old ones. Other than that, the app is literally the best. 
Also, Check :
Final Words:
With all these sane options, we call it a day. All these Apps like Pinterest are easy to find, free to use, and they have a great interface. If you have already used these options and are currently looking for something else, then NOTCOT is at your disposal. The app opens to you the world of unique ideas. However, it doesn't have as features as Pinterest has.