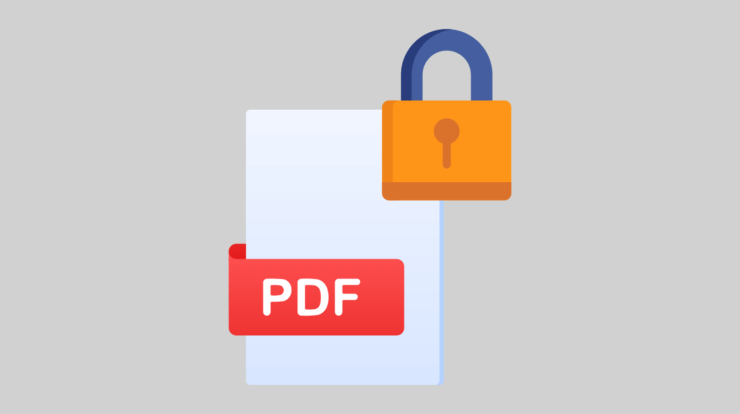 Protect PDF Files To Prevent Sharing: You've compiled sensitive data in a PDF file and want to ensure that not everyone has access to or can edit it. However, due to the business of the document, you may need to allow access to a select individual both inside and outside your organization. While you are willing to offer certain individuals read and edit privileges, you want to prevent unauthorized access, copying, and sharing of information to maintain a single final version. While it is not easy to prevent someone from sharing a PDF file is tough, you may prevent the unauthorized recipient from opening it and reading the contents. However, how?
By Setting Passwords
It's a simple and widely used way for password protecting a PDF file. You may distribute a password to authorized recipients, and anybody who enters the password will be able to open the document. The advantage is that even if you accidentally transmit the document, it will remain unopened since the "accidental" recipient will lack the necessary password (that is, of course, unless they crack the password using password recovery tools). The disadvantage is that you cannot prevent authorized users from sharing their passwords with others, granting them access to the document. You must keep a list of documents and their associated passwords.
By Using Encryption
It is a common practice to encrypt PDF files to prevent unauthorized sharing. Numerous firms encrypt PDF files that are kept locally or in the cloud or given to another user through email. The presumption is that no one other than the intended recipient will open the email with the encrypted attachment. However, document encryption is not without drawbacks. Once an authorized user decrypts an encrypted file, they are free to do anything they want with it since there are no further controls in place to prevent file sharing. So, are these controls sufficient to secure your business's vital and sensitive information? Unfortunately, the answer is a definite no. Along with passwords and encryption, the following conditions must be considered:
1. Do you need that your documents be accessible forever, or should they expire after a certain date?
2. Do you like to limit access to PDF files to a particular location or network?
Suppose you answered yes to any of these queries. In that case, you need Digital Rights Management (DRM) controls that use a mix of access rights, encryption, licensing controls, and other approaches to prevent unauthorized sharing and distribution. On top of encryption, DRM provides an additional layer of document protection. Basic DRM controls prevent document copying, editing, and printing, while sophisticated controls restrict document access to authorized locations. Several successful methods for ensuring the secure distribution and sharing of digital content include the following:
Set An Expiry Date
Ensuring that PDF documents expire after a specified period is a critical component of secure document distribution and sharing restrictions. Setting an expiration date for a restricted document becomes unavailable after that date, preventing unauthorized access. You may secure documents by setting expiration dates that will automatically expire on a certain date or after a specified number of days, uses, or prints.
Disable The Print Option
Generally, we deactivate the print option by default when we attempt to manage document sharing and distribution. By disabling printing, unauthorized users are made to obtain tangible copies. If you desire recipients to be able to print, you may either restrict the number of permitted prints or make documents printed in grayscale or black and white. You may log use so that the system keeps track of every time a regulated document is printed. Dynamic watermarks on printed content that include user and system information deter document printing and distribution.
Enable Location-specific Security Controls
The current trend of bringing your device to work necessitates a shift in security measures to make that some business-critical documents cannot be accessed from all locations but must be accessible from the appropriate locations as and when required. With the correct document security controls, you can guarantee that access is restricted to specified locations and IP addresses and not to others.
The Bottom Line: Protect PDF Files To Prevent Sharing
Allowing only authorized documents to read your documents is critical, but so is regulating what they may do with them. Therefore, to succeed in this digitally controlled world, securing your digital content using DRM is critical. DRM controls may assist your organization in various ways by enforcing precise and deep-seated security controls on your documents, allowing you to maintain control over their usage.