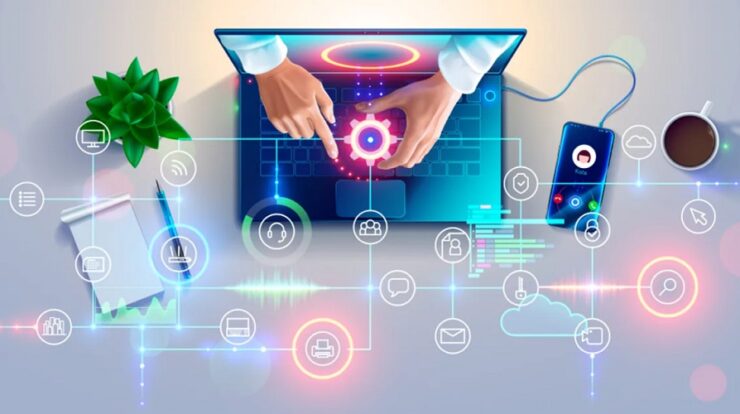 Obtaining remote access to another computer is a popular function these days and a relatively easy task. However, numerous factors must be considered while selecting the best remote management software. Cost, security, file transfer, and other factors are critical. This tutorial will assist you in deciding on the best remote access software.
Top Remote Access Software To Try
Here's a list of the best Remote Access Software To Try.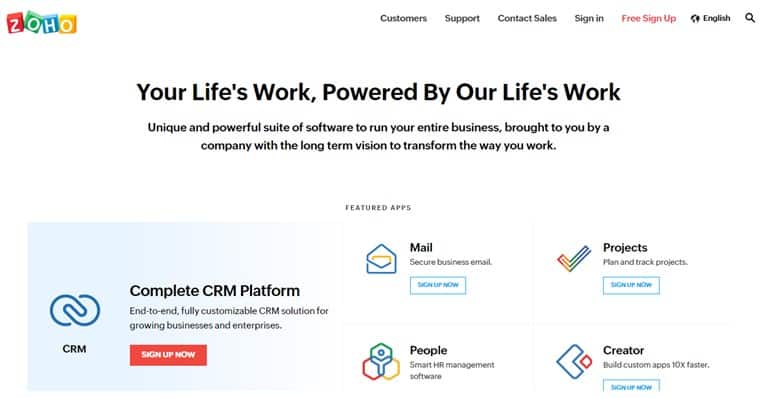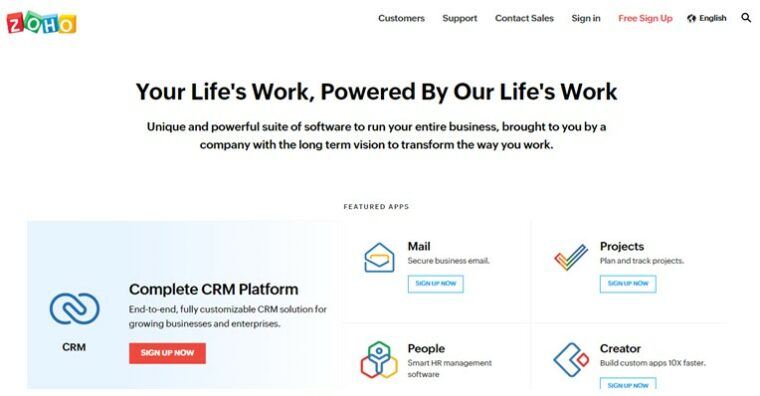 Zoho Assist is the first on the list of best remote management software, which, like its predecessor, is a cloud-based app. Once installed, this software allows its user to access many devices. In addition, it provides targeted remote support and unattended access plans designed to update workflow practices.
The interface is simple to use.

Integrations for sensitive data security.

There is video chat available.

Diagnostic tools are integrated into.

2FA, SSL, and 256-bit AES encryption are all available.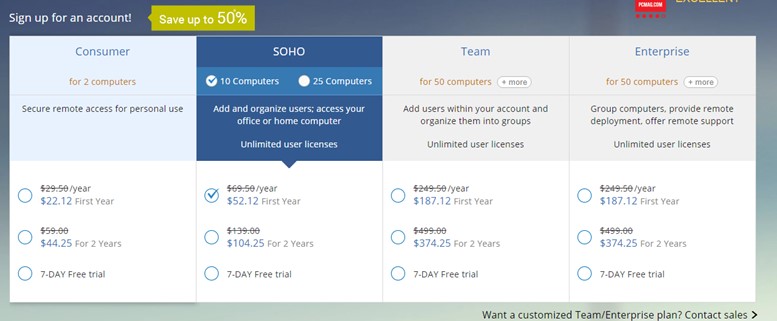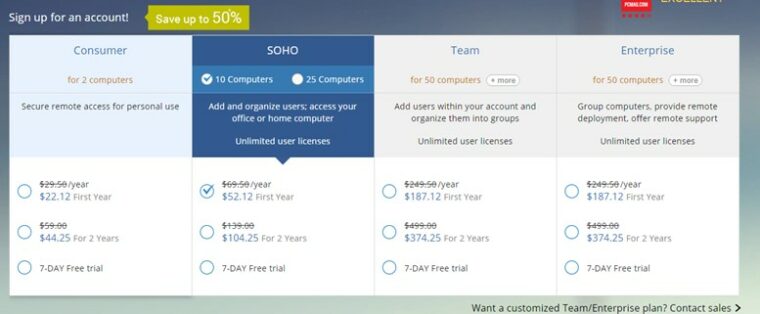 RemotePC, one of the best remote access software used throughout the globe, is available at an extraordinary discount of up to 50% for the first year, amounting to $22.12 just for two PCs. Because it is built on cloud technology, this app may be used for personal and professional purposes.
Web App that is easy to use.

Apps that work on desktop and mobile devices.

Voice Chat is available in addition to Instant Messenger.

Security compliance with HIPAA and GDPR.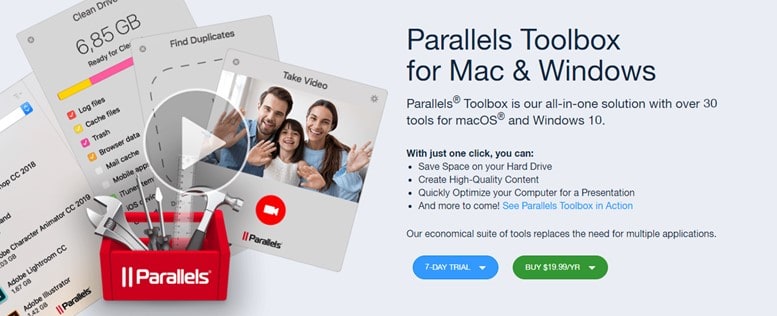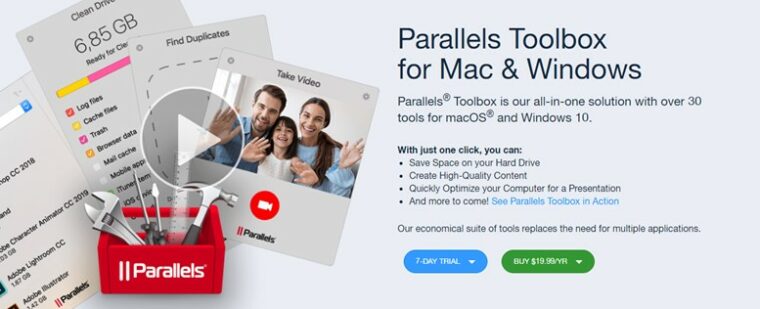 Parallels Access is considered one of the best remote management software options available since it allows remote access to a PC from mobile devices. However, that is not to say that this app does not support PC-to-PC communications. On the contrary, this was created to allow consumers to carry the remote with them on the go and hence has additional features in its mobile edition.
The user interface is clean and well-organized.

The app is mobile-friendly.

Allows for multitasking.

File transfer is possible.

Support for Samsung DeX and S Pen.


Moving down to the best remote access software list, we have Splashtop, which has many features that will please anyone. It offers an easy-to-use interface and is accessible on all four popular platforms, including Mac, iOS, Windows, and Android.
Recording a remote session.

Capabilities for file transfer.

TLS and 256-bit AES encryption are used.

Integration with Active Directory.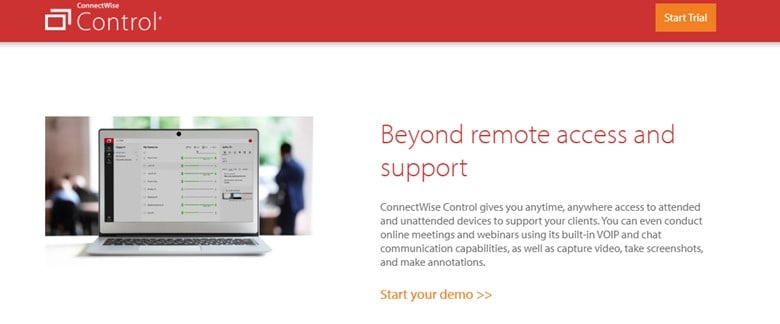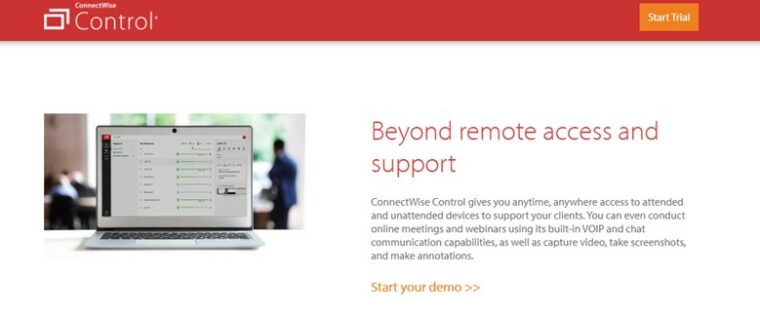 If you need specialized and the best remote management software, ConnectWise is the one to go with. It offers remote access solutions for various and particular users and video conferencing. In addition, it provides several tools that assist IT employees in remotely resolving difficulties.
File transfer is supported.

Available on all platforms.

2FA and SSL authentication are both available.

Extensions market.


LogMeIn Pro is also one of the oldest kids on the block and is widely regarded as one of the best remote access apps on the market. It is extensively used by big corporations, including Microsoft, and provides the best tools for enterprise users. However, the main disadvantage that individual users may confront is the expense.
File transfers are possible.

Storage capacity of 1 TB.

AES encryption of 256 bits.

Support for multiple monitors.

Simple to use, with live assistance available 24 hours a day, seven days a week.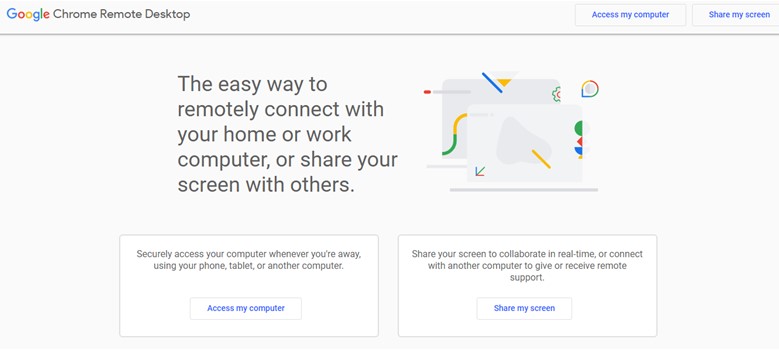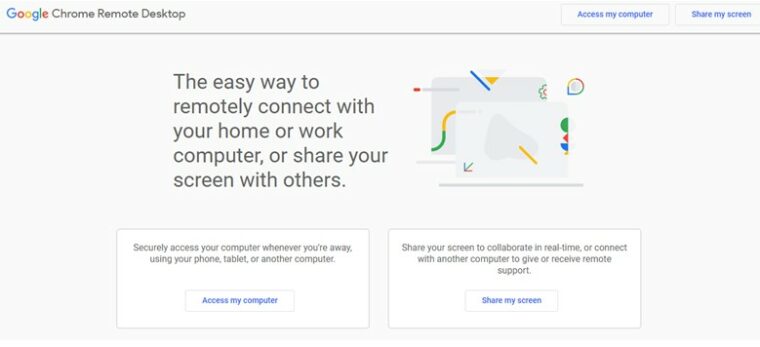 Chrome Remote Desktop is another app that fits the best free remote access software category. This app is only accessible through the Google Chrome browser and is available for Linux, Mac, Windows, and mobile devices such as iOS and Android. The features are restricted in contrast to the other apps on our list, but the fact that it is free makes it one of the favored options.
A browser extension is available.

Support for several platforms.

The setup is simple.

It is simple to use on mobile devices.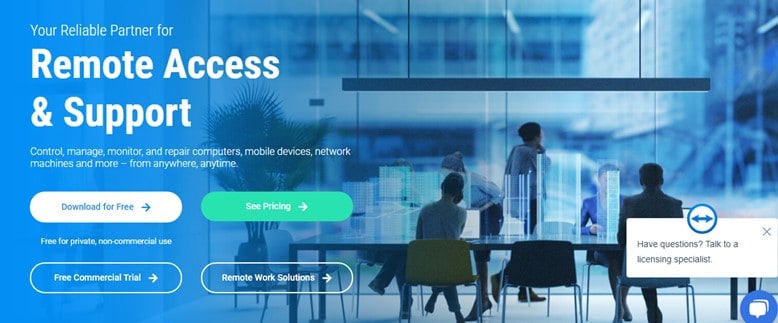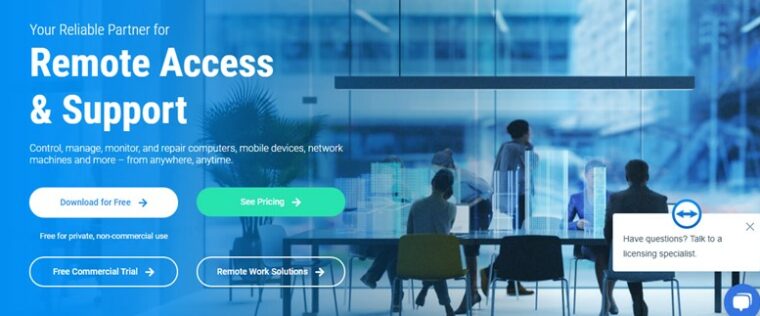 Teamviewer is the top best free remote access software on this list. Although there is a paid edition of this app for businesses and professionals, the basic version for people is free. This sophisticated app lets users link various devices, such as PCs, mobile phones, network equipment, etc.
Compatibility with IoT.

Mobile devices provide access.

File transfer and 4K monitor support are included.

Ticket Management in ServiceCamp.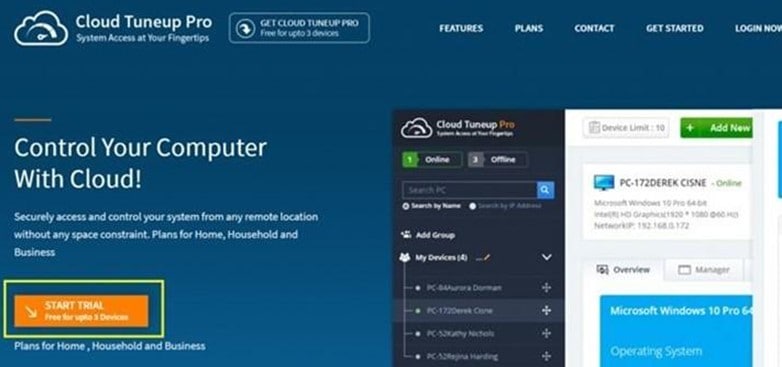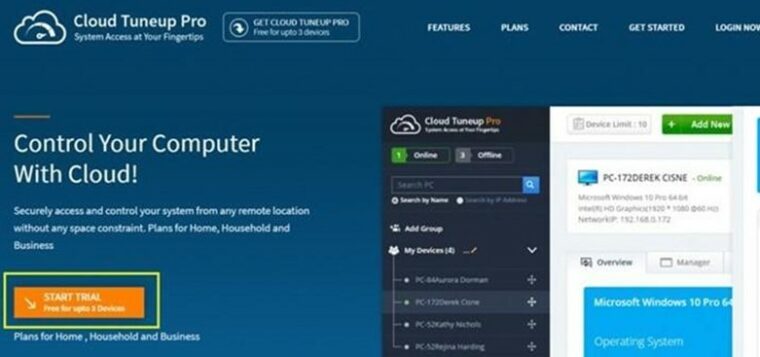 Cloud TuneUp Pro enables users to improve PCs linked to their network without needing a remote connection. This is maintained via a dashboard with automatic features that allow the network administrator or IT professional to clean, maintain, and optimize PCs remotely.
Optimize PCs in different physical locations from your PC.

Manage startup programs and improve overall system performance.

Resolve and remove issues, restore the Registry, and uninstall unnecessary software.

Removes harmful software, interim, garbage, and big files, freeing up valuable disc space.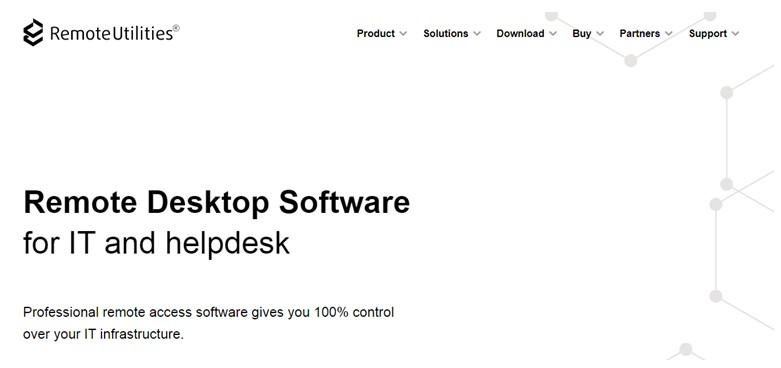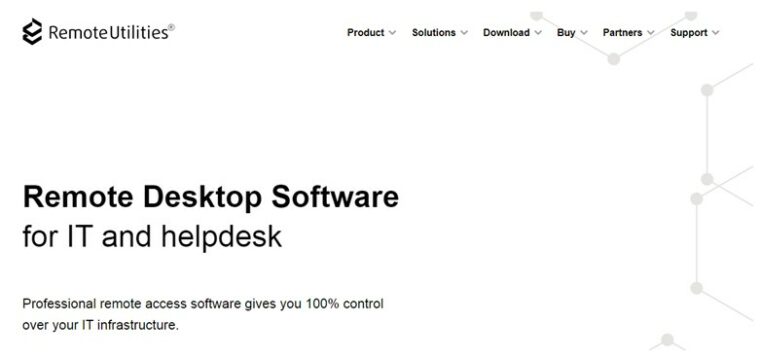 The following entry on our list is Remote Utilities for Windows, a low-cost best remote management software. Several features are available, including file transfer, session recording, and video conversations.
Active Directory is supported.

2FA Security.
FAQs:
Is Remote Desktop Really Secure?
Remote Desktop is secure since access is only granted over encrypted channels. Although all remote access apps provide security, certain apps give more security than others.
How To Enable Remote Access?
If you are using third-party remote access software, you do not need to activate it because it will be handled automatically by the app you have installed. However, if you're using Windows remote access and the default app, you may need to enable it.
How To Reset Remote Access?
There is no method to reset remote access, but you may always detach and reconnect using any software which will reset remote access.
Conclusion:
The best remote access software is a difficult option to make, but with the above list and features, you can do so. Google Chrome includes one free remote solution; however, it has limited options and may need to be improved to address sophisticated demands. Aside from that, LogMeIn has grown in popularity and is used by numerous global organizations. If you have any questions or recommendations, please leave them in the comments area below.