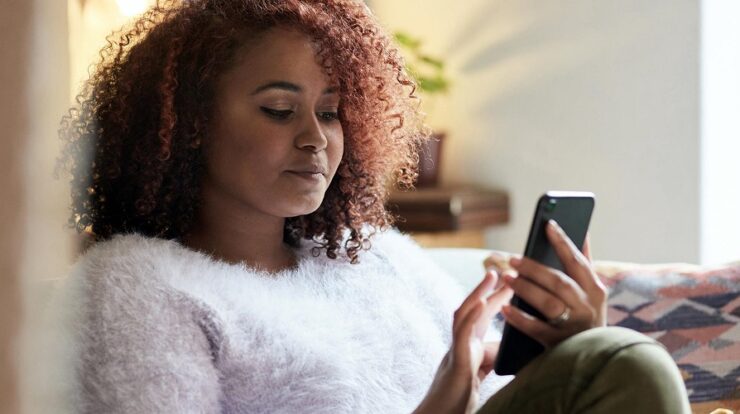 Today's job market is extremely competitive, and the best way to set out from the crowd is to have a great resume. A well-written resume can land you an interview and enhance your chances of landing that dream job. This is where to resume builder apps come in. These free Android resume apps provide a template you can adjust depending on your requirements and experiences. However, in this day and age of the internet, you must pick only trusted apps for your resume. Because several dangerous websites and apps are ready to steal your identity or personal information, we have compiled a list of the best free resume builder apps for Android.
Top Free Resume Builder Apps For Android To Try
Here's a list of the best Free Resume Builder Apps for Android.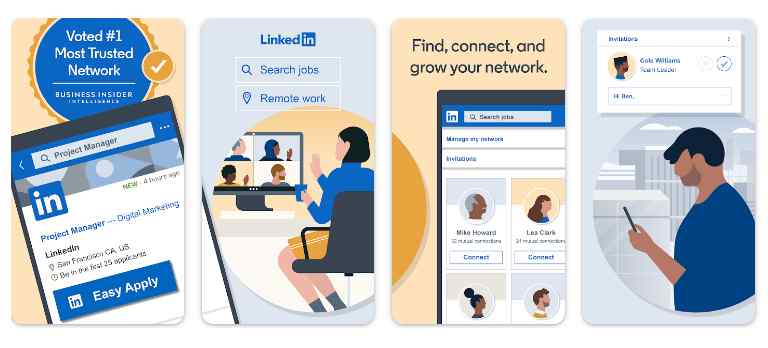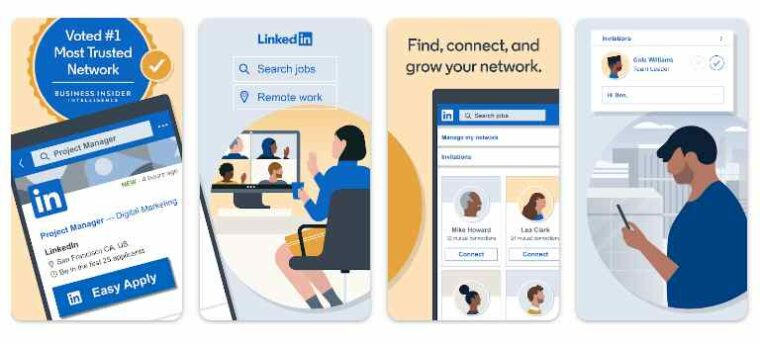 Although LinkedIn is not a resume builder app, it does allow you to create a profile that functions as your online resume. Create a profile after creating a LinkedIn account. If HR finds your profile interesting, they will contact you. After that, it's simple to finish your LinkedIn profile. Your profile allows you to provide information about your skills, education, and job experience.
Features: 
The world's largest social network, having people from all around the world.

Set up job alerts for full-time and part-time employment that interest you, and conduct several job searches fast.

In the business world: Sign up for Daily Rundown to receive critical news updates and to create your own!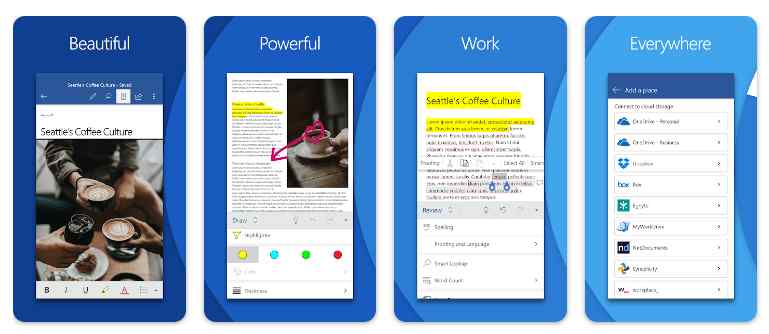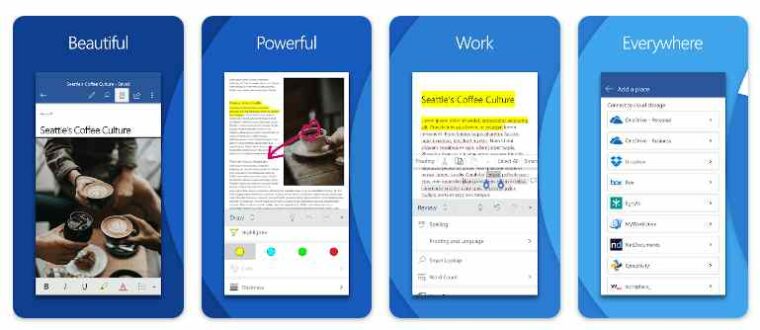 Surprisingly, Microsoft Word is one of the best Android resume building tools. We all agree that it is the best program for editing and composing documents, but it also makes an excellent resume writing tool. There are several Word templates available to help you obtain your dream job. Even though there are few templates available on the mobile version, there is a great default option.
Features: 
You may export in various formats, including Word's basic format and PDF.

To edit PDF files, convert them into and out of Word documents.

Work to read and amend documents, keeping note of any changes to the content, design, and formatting.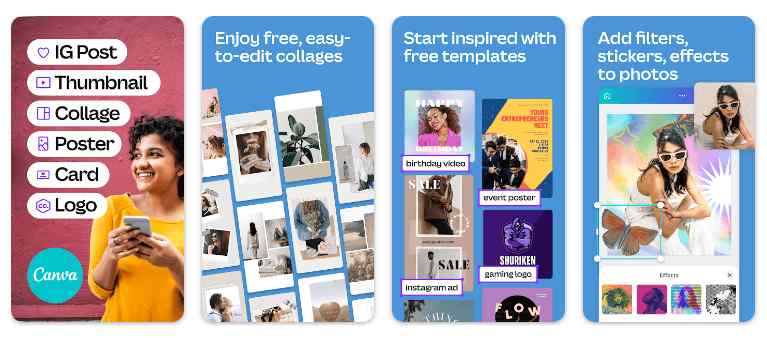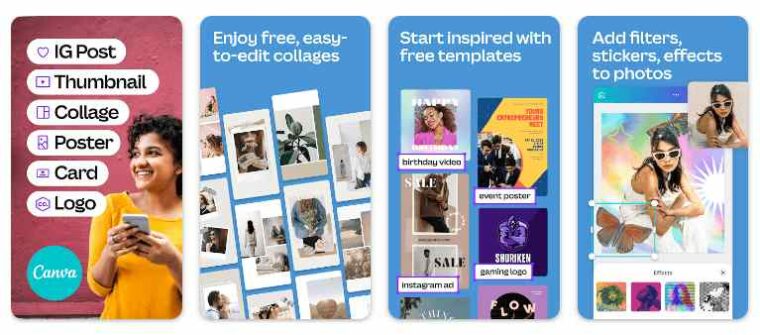 Canva is, without a doubt, one of the best free Android resume builder apps. If you're searching for a modern resume builder, Canva is a wonderful option. It primarily serves as a graphic design program that allows you to create your resume. In addition, the program has many pre-designed visual CV templates you need to fill up before emailing them to hiring managers.
Features: 
Canva allows you to create graphic design, picture editing, and video editing all in one app.

Professional event invites, flyers, and business card templates.

To develop your business, use a video editor, poster builder, logo maker, and so on.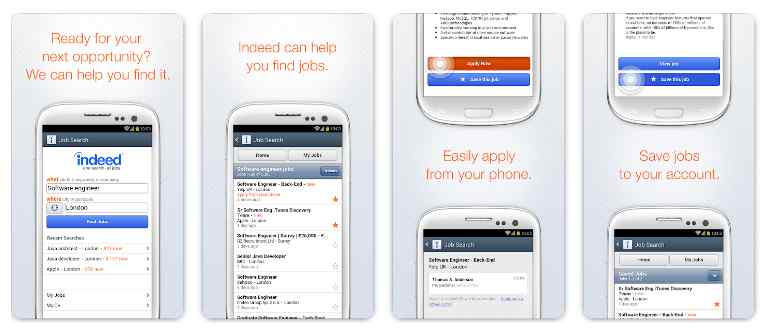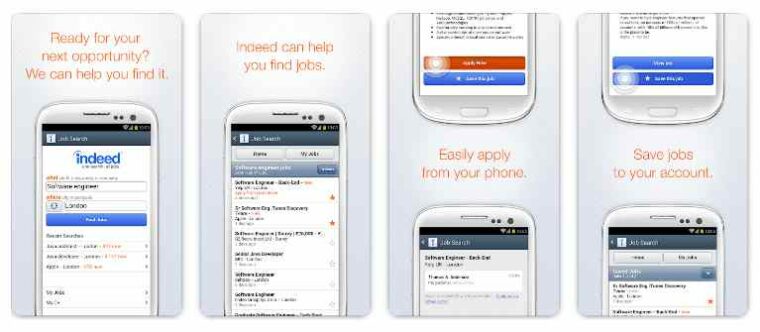 The Indeed resume builder, with customizable templates, aids in building ATS-compatible CVs for jobs such as designer, business analyst, and more. You may also use the built-in resume builder to upload an existing resume for free. You may share it with hiring managers directly on the Indeed Jobs website while submitting your app, or you can make it public to attract attention.
Features: 
Find work in 28 languages and over 60 countries.

Indeed's database has over 16 million jobs.

Look for jobs in neighboring cities using your smartphone's GPS.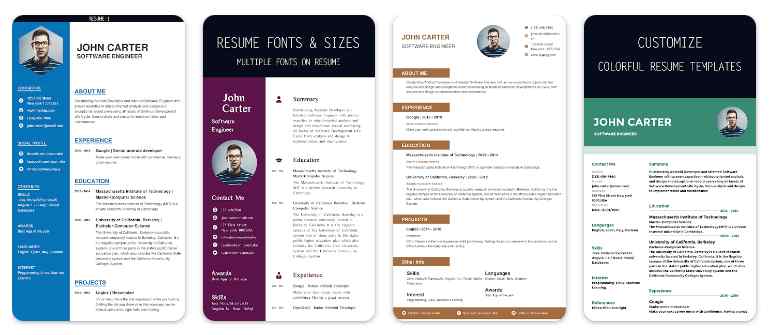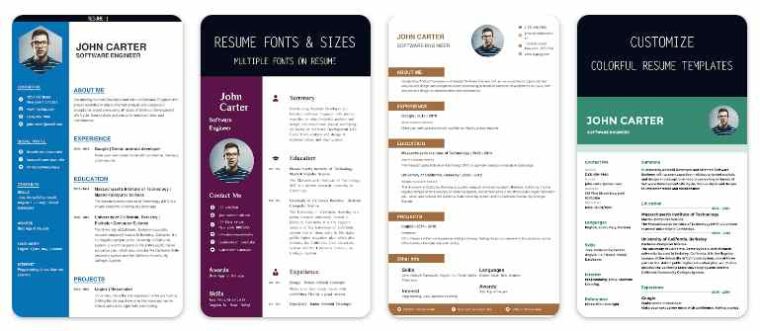 Resumaker is one of the best free Android resume apps. If you're acquainted with Canva, you'll see how similar this app is to it. If you work in the creative area, you need more than just a standard Microsoft Word CV, don't you? This program offers useful resume-building assistance, several templates, and genuine CV examples to get you started.
Features: 
Simple editing options allow for complete customization.

You may use this best resume builder app to create, browse, copy, manage, and remove multiple profiles.

There's no limit on the number of times you may download your resume as a PDF.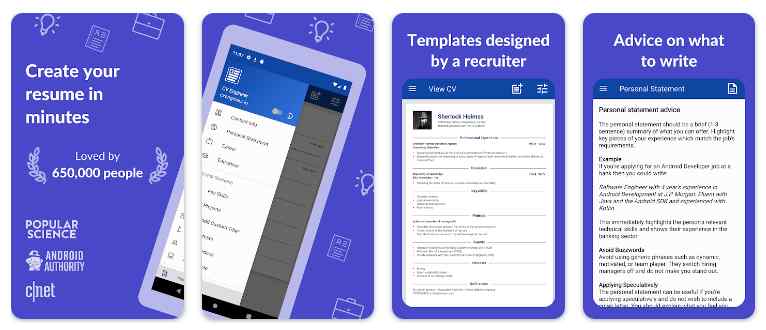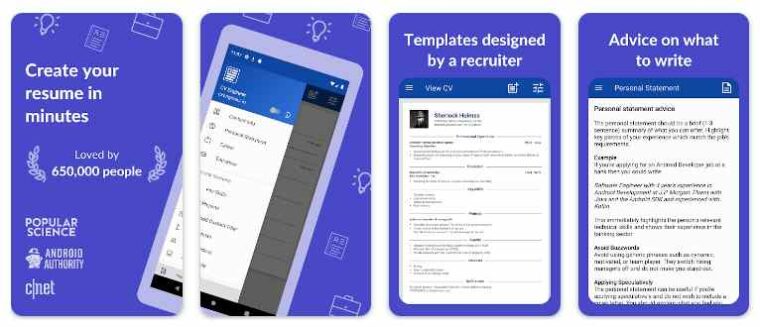 In this field, the CV Engineer app is well-known. It is also known as the best resume builder app for Android. It offers a tonne of resumes and simple controls, and once you're finished, you can save/publish in PDF format. Because the app was created by recruiting experts, the pre-designed templates are suitable for nearly any purpose. In addition, the samples provided at various points throughout each section make it simple to create your CV.
Features: 
Choose from a variety of resume templates designed by recruiters.

Instructions for creating each part of a resume in detail.

You may quickly share and download your resume in PDF format.
Conclusion:
A resume is an initial step in obtaining any job. A resume is essential whether you seek entry-level work or want to change fields. Create a resume tailored to your desired job and showcase all your relevant abilities and expertise. On the other hand, a resume may be difficult and time-consuming. That is why we have created this list of free resume apps for Android to assist you in your job search. Remember to share it and offer any recommendations or questions in the comments section below.