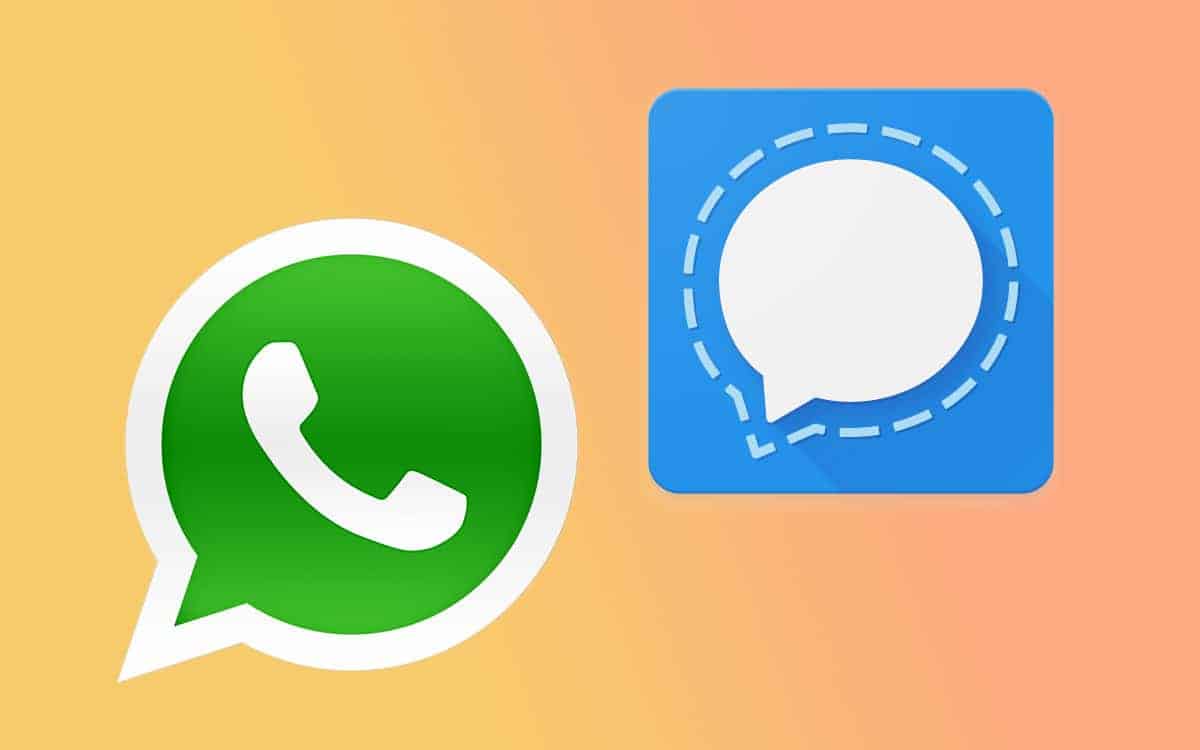 After endorsements from well-known personalities including the world's richest person Elon Musk, Twitter CEO Jack Dorsey, and American whistleblower Edward Snowden, Signal's popularity has skyrocketed past few days. This app has topped App Store's top free charts in various countries, including Austria, France, Finland, Germany, Hong Kong, India, and Switzerland. Suppose you're thinking of deleting your account and Moving WhatsApp to Signal, here is what you need to know before pulling the trigger. 
Switch from WhatsApp to Signal
You might have come Signal if you searched for the best WhatsApp Alternatives. Today, we will be looking at how you can utilize the secure messaging app to move away from WhatsApp. 
Creating a Signal Account
At this time, you need a phone number to create a Signal account and add friends Signal. In the recent Reddit AMA, Signal's development team has confirmed plans to introduce user ID system. Therefore, you will soon be able to add use Signal without knowing the phone number, a flexibility that's currently available on Telegram.
You can utilize Signal on Android, iOS, Windows, Mac, and Linux. So, based on the device you're using, you can down Signal from the official website. Nevertheless, it is worth noting that you need first to create a Signal account on mobile to access the desktop version. Now, To get started, install the app, enter your phone number, and wait for the verification code. Well, You might have faced verification code delivery issues over the weekend Signal wasn't prepared for this unprecedented user adoption. Though, the organization has since upgraded its infrastructure to support the transition.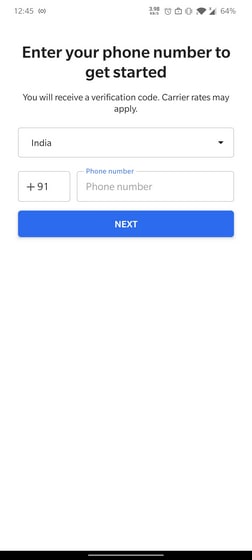 Moving Personal Chats to Signal
Suppose you have a lot of valuable messages on WhatsApp, moving to a new messaging platform might not be convenient. While you can't precisely move old conversations from WhatsApp to Signal, you can export a copy of your old messages and choose to save the Signal.
The method involves exporting a chat as a text file and sending it to the 'Note to Self' section Signal. You can decide to export just the media files by tapping on 'Without Media' or send media files over with the 'Include Media' button Signal doesn't show up in the share sheet, choose one of the file explorers to save the text file. So, You can then manually send the file to Signal's 'Note to Self' section.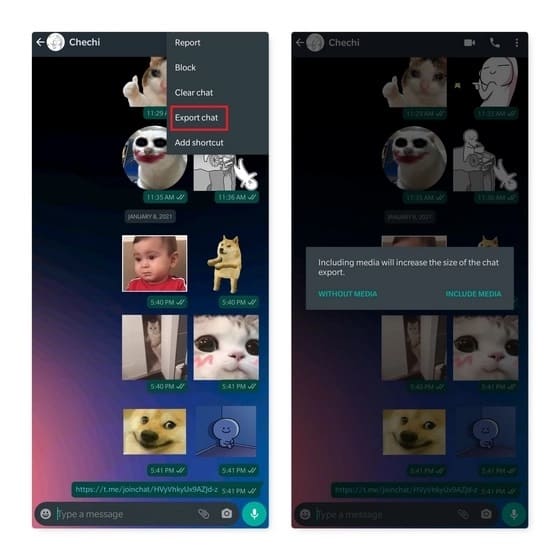 Once you have exported chats, you can start a new conversation by tapping on the pencil floating action button. You will now see contacts that are current Signal. Click on the connection you're interested in talking to, and the conversation window appears.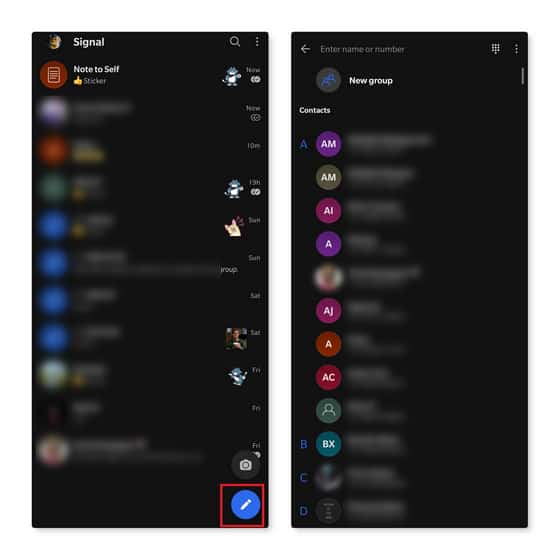 Well, One feature I liked when starting a new chat is that it shows if the person is part of a mutual group. That way, I can quickly figure out if an incoming message is from a person I know. Indeed, you can view collaborative groups on other messaging apps too, but showing that a conversation is a neat touch at the start of a conversation.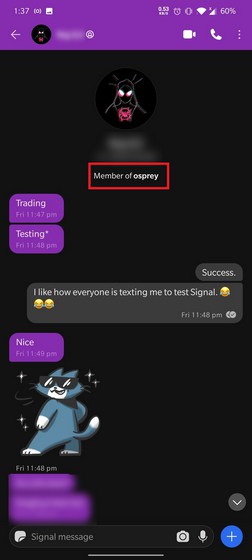 This convenient Signal feature is that the app will show message requests to accept, block, or delete a person. This is a lifesaver if you often take unsolicited messages just because you're part of a public group or someone has managed to get your phone number.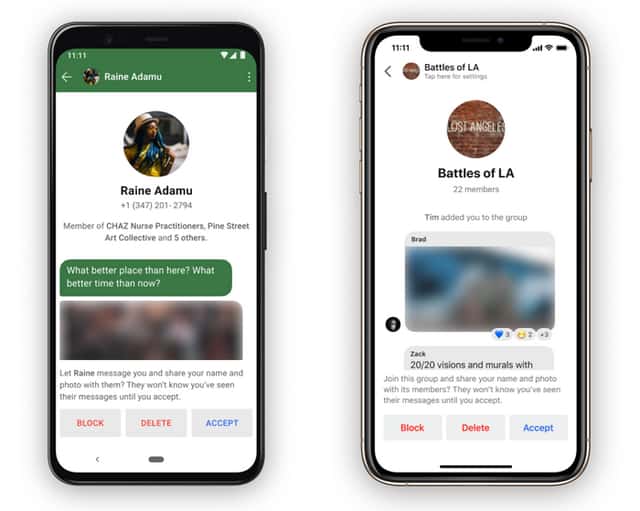 Supported Formats and Limits
Signal supports text messages, videos, images, encrypted audio and video calls, GIFs, voice notes, contacts, location, and stickers. Now You can send files that are up to 100MB on Signal, which is the same as what you get on WhatsApp.
Signal advised performing a web search or browsing Twitter using the #makeprivacystick hashtag to discover new stickers. Instead, you can check out Signal Stickers – an open-source project that serves as the unofficial directory of Signal stickers. Signal doesn't officially support animated stickers, and you can add animated stickers from Signal Stickers and use them without any hassle. So, I have tried out animated stickers, and I can assure you that it works well on personal chats and groups.
However, I wouldn't say I like sticker Signal because you can't quote messages when you send stickers from sticker packs. So, As someone who often gets involved in sticker wars on WhatsApp and Telegram groups, I'm disappointed to see this minor inconvenience Signal. Well, Of course, quoting messages for sending stickers might not be as crucial for you, but it is something you should note when you switch Signal. Suppose you want to mention messages while sending stickers, one workaround uses the GIF interface and choose stickers offered by Giphy. 
This Encryption signal is one of the very few secure messaging apps built with privacy in mind. So, All messages you see Signal are end-to-end encrypted—WhatsApp signal's protocol for end-to-end encryption. According Signal, the messaging app does not have access to your contacts, social graph, group data, group membership, profile name, profile avatar, location data, gif searches, and it doesn't come with trackers, ads, or analytics. Furthermore, with endorsements from privacy advocates like Edward Snowden, signal the gold standard for secure messaging on the internet. You can read more Signal's approach to privacy in the company's explainer right here.
Moving Group Chats to Signal
You can follow this same process mentioned for personal chats if you want to export a copy of your WhatsApp message Signal. So, To recall, open the group, tap on More -> Export Chat, choose one of the file explorers from the share sheet and save the file, followed by sending the file to the group chat or 'Note to Self'.
If you've Signal long enough, you might recall that Signal groups were not as feature-rich as they are now. In December of Signal, it updated its private group system to introduce new features including group link or QR-code invites, optional admin approval, mentions, admin controls for user management, group info editing and disappearing message timer. Now, Groups created before this upgrade are called Legacy groups. So, Since new groups use the updated group system, you can utilize all the mentioned features. Signal supports a total of 9900 members in groups.
Creating a New Signal Group
Here, To create a new Signal group, Click on the pencil FAB in the bottom right corner and choose 'New group'. Soon after you tap this, you can select the members you would like to add to the group.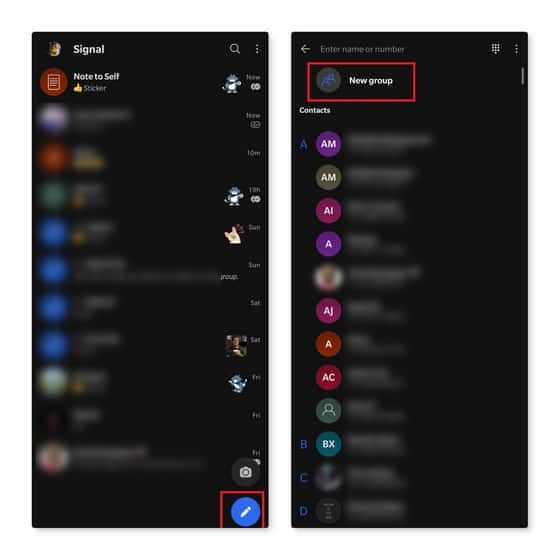 So, After choosing members, set a profile photo and name for the group. Once done, click on the 'Create' button to create the group.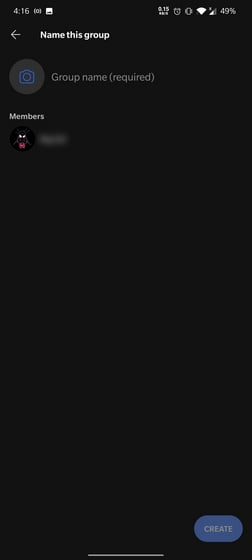 So. Once you have created the group, tap on it, and choose 'Group link'. Now, You can press the Share button to share the invite link with your friends on WhatsApp. Suppose the group link gets leaked by any chance, you always can reset the connection by tapping the 'Reset link' button. Signal will revoke the old link & generate a new invite link for your group when you do this.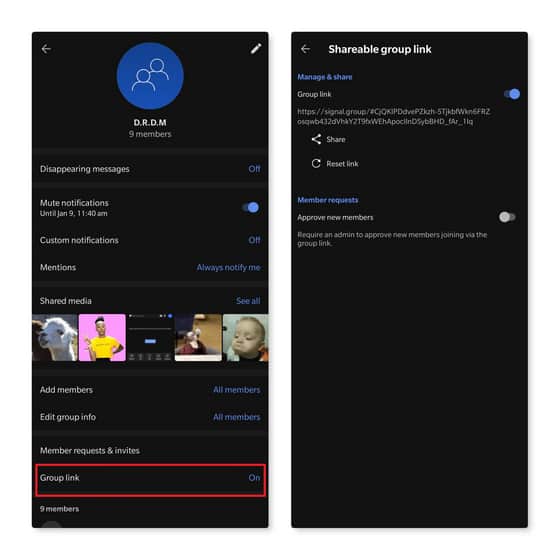 Well, Adding new admins can get a bit tricky if you never have Signal. So, Unlike WhatsApp where you can long-press on one of the members to access the admin promotion option, you have to tap on a member Signal. From the pop-up menu that appears now, Select 'Make group admin.'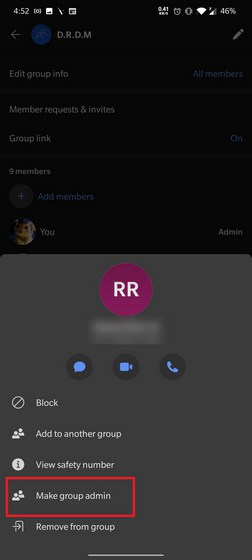 Also, Check :
Move WhatsApp to Signal for Secure Messaging
Feel free to look at our coverage on the best WhatsApp to Signal tips and tricks to know the app better and get comfortable with it for that Signal. I'd recommend going through our comparison of Signal with WhatsApp and Telegram to understand what the competition offers. Though not as feature-packed as Telegram, Signal offers the best privacy features you can get to stay connected with your friends and family.