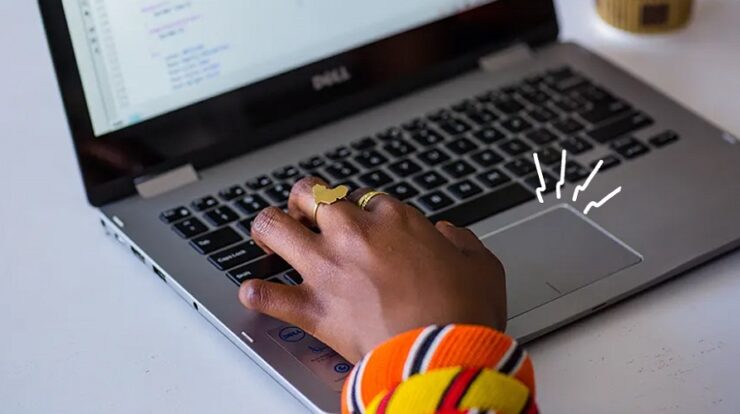 A Touchpad is one of the most important devices on a laptop. It gets easier to navigate your device with a working touchpad. Some customers have recently complained about the Touchpad not working with Windows 11. If you are one of them, keep reading to learn how to fix it. Even though laptop touchpads have a specific protective coating, they can still fail due to wear and tear. Software glitches or a broken touchpad usually cause these kinds of errors. However, there are several additional things to blame. In this post, we've gathered a list of several troubleshooting strategies that can help you fix this error.
Touchpad Not Working In Windows 11? How To Fix
The troubleshooting techniques listed below may help you fix this error.
Reboot PC
Your Touchpad may cease working due to a background procedure or a tiny bug. Rebooting your device always helps to fix small issues and errors like this.
Enable Touchpad From Settings
This is likely to occur when you have recently upgraded your device. While downloading and installing an update, the system may temporarily disable some settings. Check the settings to see whether the Touchpad is switched off.
By hitting Windows key + I, you may access Settings.
To turn it on, flip the switch to Bluetooth & Devices > Touchpad.

Update Touchpad Drivers
This issue frequently occurs when the touchpad drivers are outdated or corrupted. Updating the touchpad driver can help you fix it.
To launch the Run dialog box, press the Windows key + R.
Enter the following and press enter.
devmgmt.msc
Now, Expand the option Mice and other pointing devices once the Device Manager is open.
Pick Update Driver from the menu when you right-click on your Touchpad.

Run Hardware Troubleshooter
Your Windows 10 computer won't work properly if you have a problem with the Touchpad. To check for hardware issues on your device, run the Windows Hardware Troubleshooter.
Click Start, type Command Prompt, and then click Run as Administrator.
Please type the following command after typing it.
msdt.exe -id DeviceDiagnostic

A window for troubleshooting will now appear. Click Next & then follow the on-screen instructions.

If the hardware troubleshooter discovers a problem, an automated repair option will appear; click it, and Windows will fix it automatically.
Disable Third-Party Antivirus
Touchpad may not work with third-party antivirus software installed on your device. Check whether the issue has been fixed before disabling the antivirus program. If deactivating the antivirus does not work, try temporarily removing it.
Rollback Touchpad Drivers
If your device's Touchpad began to malfunction following the latest update, consider reverting the Touchpad drivers.
To open the Run dialog box, press Windows key + R.
Enter the following and press enter.
devmgmt.msc
Now, Expand the option Mice and other pointing devices once the Device Manager is open.
Right-click on your Touchpad and choose Properties.
Head to the Driver tab and then click Roll back driver.

Check to see whether the Touchpad is working after restarting your device.
Update Windows
Bugs and errors like these might occur if you haven't updated Windows in a long time. Update Windows and check if the problem is fixed.
Reset Windows

If you cannot fix this issue, consider factory resetting your computer. Sometimes this error is in the Windows core files, which cannot be easily corrected. Here's how to do a factory reset on your PC.
Navigate to Settings > Windows Update > Advanced Options > Recovery.
Finally, click Reset this PC and follow the on-screen instructions.

Visit Nearest Repair Shop
If none of the above methods helped, there might be a hardware issue. If this is the case, take the Touchpad to a nearby repair shop and get it fixed.
Conclusion:
This is how you may fix the Touchpad not working issue in Windows 11. We hope the troubleshooting procedures indicated above were helpful. If you found this post helpful, please leave a review in the comments section below.